We detail how to set up home utilities once you've received the keys to your new home, either for primary or subsale property. These include electricity, water supply, gas and sewerage services. We also list several home essentials that are necessary for your safety and well-being.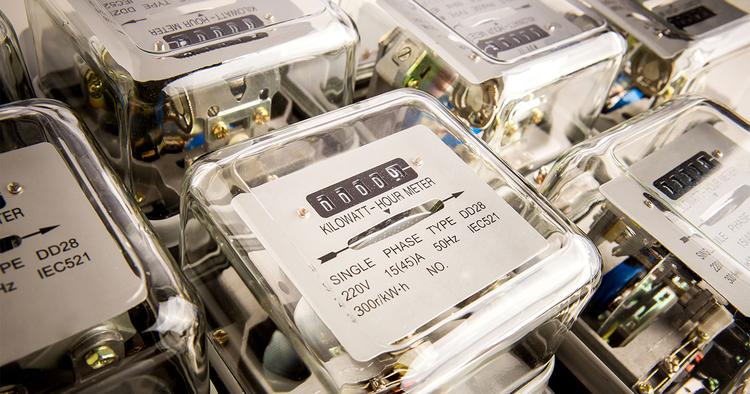 Now that you have signed all the paperwork to complete the property handover process which is also known as the delivery of vacant possession (VP), we welcome you to the first-time home buyer club! As you settle into your new abode, take note that moving in is not limited to packing up all your stuff and transferring your furniture.
You will also need to look into making your new home liveable and get in touch with certain utility companies which are crucial for the maintenance of your home. The extent of work involved depends on the type of property. Buyers of primary properties will have less to sort out as these days most developers will connect the electricity, water supply and sewerage service in brand new property projects before handing them over to the buyers.
In this article, we also list other essentials you should look into including home security systems, smoke detectors and first aid kits.
Let's take a look at the complete checklist below!
Connecting your Electricity Supply
It goes without saying that electricity is the most essential component in your home – it is utilised throughout the day for various tasks from charging your mobile phone to powering up your electrical and kitchen appliances. You must register with an electricity company nearest to your home's location for an active electric line. In Malaysia, there are three electric power companies:
Out of these three, TNB is largely used by most residents in Malaysia. The application process differs depending on whether it is a brand new premise or an existing property bought from a previous homeowner.
Application Process for Brand-new Homes
Step 1 will depend on your electricity load:
For electricity load up to 100kVA: Hire an Electrical Contractor from the Energy Commission, who will submit the application on your behalf.

For electricity load exceeding 100kVA: Hire an Electrical Consultant Engineer registered with the Board of Engineers Malaysia who will submit the application on your behalf.
Step 2: Appoint a contractor who will assess your property and submit the electricity application form on your behalf with all the required documents. Homeowners now have the option of applying for electricity by filling in an e-form and appointing an electrical contractor online via the myTNB Self Service Portal.
Step 3: Fill up and sign the relevant electricity application form as well as the following papers:
Applicant's identification papers (IC Copy).

Copy of registration certificate.

Proof of property ownership or occupancy.
Step 4: Pay essential charges which include the deposit, stamp duty and connection fee.
Step 5: Once your application is approved, TNB will install your electricity meter and connect the supply to light up your house!
As mentioned, most newly launched properties will already have their electricity supply infrastructure. The developer of your condominium, apartment or terrace home would have done the grunt work for you. This step will apply to houses that are constructed from scratch. If you have a piece of vacant land, check out our 12-step cost guide to building your own house in Malaysia!
READ: What is delivery of Vacant Possession (VP) for residential properties in Malaysia?
Application Process for Existing / Subsale Property
Your subsale home should have an existing TNB line from the previous homeowner, all you need to do is identify the electricity connection infrastructure and carry out the following:
Step 1: You can either apply online via the myTNB Self Service Portal or do it manually by applying at the TNB Kedai Tenaga nearest to your premise. Download and fill up the relevant electricity application form.
Step 2: Prepare the required documents:
Identification Card (IC) / Army ID or Police ID / Passport 
Both sides of the copy of ID must be presented, crossed at the top left corner with "For TNB Purpose Only" or "Untuk Kegunaan TNB Sahaja".
Proof of ownership
i. Land title/ latest land title search/strata title; or
ii. Duly stamped Sales & Purchase Agreement containing the following pages:
Agreement between seller & purchaser;

Full address of premise;
Signature of both parties; or
iii. Proclamation of sale (complete pages)
Step 2: Pay the essential charges which include:
Stamp duty of RM 10.

A reconnection fee of RM 3 for low voltage and RM 80 for medium and high voltage.
Step 3: Once your application is approved, TNB will reconnect your electricity line.
Do note that a homeowner of an existing premise can only apply directly to TNB (without hiring a contractor) provided that:
The TNB service cable and the premise's meter board are in good condition.
No premise renovation has been done involving internal wiring.
The premise's internal wiring is in good working condition.
If you wish to seek clarification on other residential electricity supply-related questions such as how to close your TNB account,  change your tenancy for easier billing, upgrade your electricity supply, or check your deposit, read TNB's FAQ page.
Connecting your water supply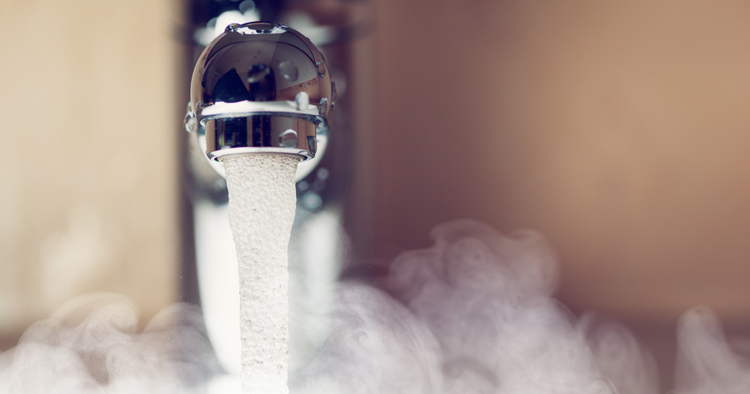 Next up is your water supply. This will depend on where you live in Malaysia. Each state is served by its own water utility company except for Kuala Lumpur, Putrajaya and Selangor as shown below:
Do check out if a certain water utility company's price complies with the latest rates published on National Water Services Commission (SPAN)'s website.
The process and documents will vary depending on the respective water company in your state. For instance, for Air Selangor, the owner of a new property is required to apply in person where they must submit the necessary documents at a Customer Service Counter. However, owners of a subsale property who want to apply for a change of an Air Selangor account ownership can do so online! 
Regardless of your location, new homeowners can anticipate utilising the following documents:
Proof of ID (IC copy).

Certification of completion (CCC) or Certificate of Fitness for Operation (CFO).

A copy of your Land title.

Stamp duty of RM10.

Copy your tenancy agreement if you are a tenant.
If you are applying to reconnect your water supply to an existing property, then have these documents prepared:
Proof of ID (IC copy).
Copy of your Land title, tax assessment, land tax, or tenancy agreement for tenants.
Water bill and account of the old premise (if applicable).
Stamp duty of RM10.
How to check for unnoticeable water leakage in your subsale home
Here's a tip for subsale property owners on how to determine whether your home piping is in tip-top condition:
Jot down your water meter reading for a two-hour window and do not use any water during this period. If your reading is different at the end of the two hours, then there must be a leakage somewhere.

Lastly, check your main water valve's location and see if it is working properly. Try shutting off the valve knob and check if any faucets or taps leak water when the knob is turned off.
SEE WHAT OTHERS ARE READING:

 Find out who is responsible for inter-floor leakages in a condo & how to prevent water damage.

 Here's how you can buy a subsale property in 7 steps!
Setting up your home sewerage services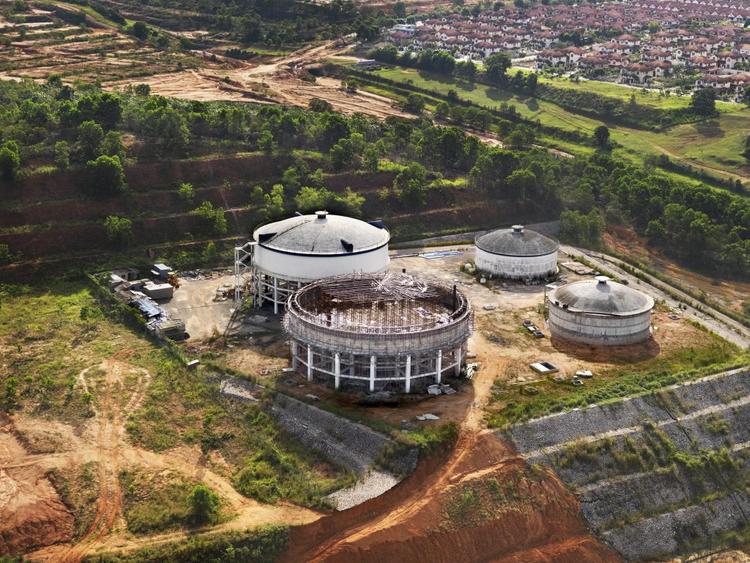 Home buyers of a new launch property have another thing to rejoice over. Since your home is part of a new development, the sewerage connection will already be installed prior to the delivery of vacant possession.
However, if you purchased a subsale property or built your own home, you will have to connect your own sewerage system via Indah Water Konsortium (IWK). IWK manages the public sewerage system throughout Malaysia except in Johor Bahru, Kelantan, Sabah, and Sarawak – all of which are maintained by the local authorities.
To make a sewerage application at IWK, follow these steps:
Make a copy of the first, second and last two pages of your Sales and Purchase Agreement (SPA).

Apply to IWK online or visit their office.

Your fee will vary depending on the type of your property and the service provided by the sewerage company, i.e. septic tank or connected service.

If you own a subsale property that has an existing connection to the IWK system then you must apply for a change of ownership to reconnect your water supply.
Residential homes which are connected to the IWK public sewage treatment plant will be billed RM32 once every four months or RM8 per month. Should there be a backflow of sewage into your premises or an overflowing manhole due to blockage along the public sewer pipes, IWK personnel will be at your service upon contact. For more information on the sewage services offered to domestic customers, read IWK's FAQ page.
Connecting your cooking gas supply at home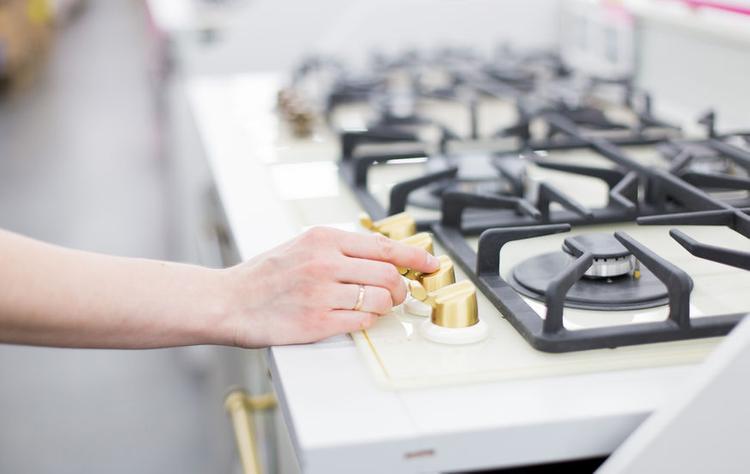 The majority of Malaysian households depend on propane gas cylinders as piped gas is not yet readily available across Malaysia. Only a handful of fortunate folk has access to piped gas which is supplied by Gas Malaysia, including those living in urban areas such as the Federal Territory of Kuala Lumpur, Ampang, Cyberjaya and Damansara. Gas Malaysia is also available in selected northern regions such as Ipoh, Bayan Lepas, Georgetown and Sungai Petani. The following complete list details Gas Malaysia's Areas of Availability.
You can opt to apply for Natural Gas supply or liquefied petroleum gas supply. Find out how you can apply and what is the cost involved on Gas Malaysia's FAQ page.
If your house is not located within Gas Malaysia's available areas, you can purchase propane cooking gas cylinders at nearby Petronas stores or at your local neighbourhood store (ask your neighbour for a contact!) There are also several online cooking gas delivery services such as HaloGas, BeliGas and MiraGas.
Securing your Internet or Home Broadband service 
The need for a stable internet connection has been made all the more apparent with many of us working from home due to the ongoing COVID-19 pandemic. Many home occupants who are living alone prefer to upgrade their mobile data package or purchase a monthly internet plan. 
But if you have a large household with several internet users, then a fibre optic home broadband will suit you better. Some home broadband packages are going for as low as RM90 per month! Here are the top 3 home broadband providers in Malaysia:
Usually, applicants will be asked to sign a two-year contract with an upfront deposit. 
NOTE: During the tabling of Budget 2021, the Malaysian Government announced that an RM180 telco credit will be provided to the B40 group in Q1 2021 under the Jaringan PRIHATIN Programme. The government has allocated RM1.5 billion for the programme and it is expected to benefit 8 million individuals. Jaringan PRIHATIN is scheduled to begin in March 2021 – so don't forget to check if you are entitled to this incentive!
Top Essentials for your new home
Now that you have your utilities sorted out, there are a few responsible purchases to be made that will help make settling in your new home that much easier.
Home Security System
It is best to take care of security-related tasks before you move in. Criminals could strike at any time! A wide range of home security devices such as wireless alarm systems and smart home security cameras are available for online purchase on Shopee, Lazada and Seng Heng Malaysia.
Better yet, you can engage a professional security company to thoroughly assess your house and install all the necessary equipment from CCTVs and motion sensor lights to burglar alarms.
It is recommended for landed homes to have solid grilles installed on the ground floor sliding doors and windows as well. Find out how to upgrade your home with these 9 material choices for grilles.
Smoke detectors
Many homeowners disregard the importance of a smoke detector. According to the American National Fire Protection Association (NFPA), the number one cause of home fires is unattended cooking. It would be wise to install a two-in-one detector which detects smoke as well as carbon monoxide as both can be fatal.
A kind reminder – replace your detector batteries according to the recommended schedule. Your smoke detector won't do you any good if it isn't working!
Fire extinguisher
Another essential item for your new home is a fire extinguisher. Purchase one which fits easily under your sink or can be kept within easy reach in the garage. If the previous homeowner has left behind a fire extinguisher, conduct a check to ensure it is in working condition.
Toolbox
Your new home might experience some unexpected wear and tear down the road such as a leaky tap or a loose screw on a hinge. It is good practice to have a small electric drill, screwdrivers, scotch tape, glue, hammer, scissors and flashlight in your toolbox to enable quick small repairs. Make sure to stock up on energy light bulbs and extra batteries too. These items usually wear out when you need them to function the most!
Lockbox
A waterproof lock box will protect all of your valuables such as certificates, bank records and expensive jewellery from not just theft but floods too!
First aid kit
Cuts, scrapes and cooking burns are daily occurrences especially if you have children at home! Prep a first aid box and fill it with band-aids, antiseptics, burn ointment and painkillers. You could also tape up a list of emergency numbers for ambulances and hospitals for any medical emergencies on the refrigerator for your children/nanny to access in case of emergencies.
Plunger
A clogged basin or a commode can be disruptive in a busy household.  Having a plunger on standby can help you with easy fixes, and you won't have to wait for a plumber to come to the rescue.
Surge Protector
Purchasing a surge protector for your expensive electronic items such as your iPhone or Macbook is one of the savviest things you can do, as there is no warranty for damaged goods caused by an electrical surge. A surge protector will help you to protect these devices from any harm if there are power fluctuations or circuit breaks in your house.
TOP ARTICLES JUST FOR YOU:

Find out which are the top indoor plants in 2021!

Looking for new furniture? Check out these top 7 rattan furniture shops in Malaysia.

Wondering when is the best time to buy a house in Malaysia? Read this article.
Edited by Reena Kaur Bhatt
Disclaimer: The information is provided for general information only. iProperty.com Malaysia Sdn Bhd makes no representations or warranties in relation to the information, including but not limited to any representation or warranty as to the fitness for any particular purpose of the information to the fullest extent permitted by law. While every effort has been made to ensure that the information provided in this article is accurate, reliable, and complete as of the time of writing, the information provided in this article should not be relied upon to make any financial, investment, real estate or legal decisions. Additionally, the information should not substitute advice from a trained professional who can take into account your personal facts and circumstances, and we accept no liability if you use the information to form decisions.