In terms of financial planning, refinancing your house loan can prove to be a smart strategy. However, you need to do it right! Here's what you need to know about refinancing a home loan in Malaysia.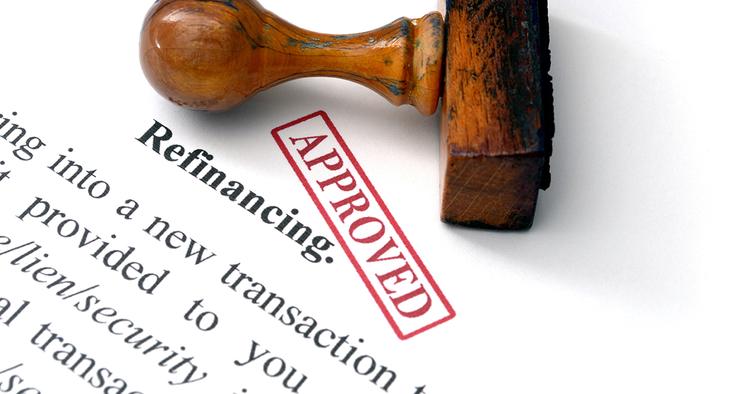 Subscribe to us on Telegram for the latest property insights and updates.
Life is full of unexpected twists and turns. The world of finance is also constantly changing. Whether the change is influenced by the economic climate or your personal needs, being able to come up with the appropriate response is a valuable tool to possess. This is also true when it comes to home loan refinance. There are times when adapting to situations means refinancing your home loan! Refinancing is a strategic move. Therefore, many elements come into play when determining whether you maximise the benefits. Make sure to continue reading this article to fully understand how it works.
What is refinancing
Refinancing is the replacement of an existing loan with a different one. This new loan carries different terms and pays off the remaining debt of the original loan.
What is house loan refinancing
A house loan refinances means borrowing money from the bank again (or another bank) under a new loan to settle the debt you owe in your current home loan account.
Why you should refinance your house loan
Why do people refinance their homes? There are a variety of reasons but it all involves adjusting to changing economic situations. As you will discover as you continue reading, refinancing a house loan can deliver many benefits.
What are the benefits of refinancing a house loan
Home refinancing often involves swapping your current home loan with new and better features. The main benefits include:
i. To leverage a property's capital appreciation
Capital appreciation is a rise in the value of any asset, including property. After a few years,  personally, you can leverage this capital appreciation by refinancing your current home loan. For example, you have an outstanding loan amount of RM400,000 for a house. However,  the current valuation for the property is RM500,000. You can refinance at 90% of the RM500,000 and obtain RM450,000 financing. You can use RM400,000 to settle the 'old' loan and keep the remaining RM50,000. This RM50,000 cash gains can be used for your other financial needs.
ii. To shorten a home loan repayment term
When interest rates fall, homeowners sometimes have the opportunity to refinance an existing loan for another loan that, without much change in the monthly payment, has a significantly shorter term. This allows you to have savings on the total interest that you need to pay to the bank.
iii. To leverage on a current lower interest rate, to reduce your monthly repayments moving forwards
One of the biggest benefits of refinancing is to replace your old home loan with one that carries a lower interest rate. This will bring your monthly payments down and lessen your financial load for the month.
iv. Convert to an adjustable interest rate to a fixed interest rate mortgage
Adjustable interest rates often start out offering lower rates than fixed-rate mortgages. However, periodic adjustments can result in higher rate increases. This may be a good time to convert to a fixed-rate mortgage. It also works the other way around. Converting from a fixed-rate loan to an adjustable-rate mortgage can benefit you if interest rates are falling.
SEE WHAT OTHERS ARE READING:
? (Part 2) Housing loan checklist: 4 documents you need to prepare if you're a self-employed person
? Income tax offences, fines, and penalties in Malaysia
3 types of mortgage refinancing in Malaysia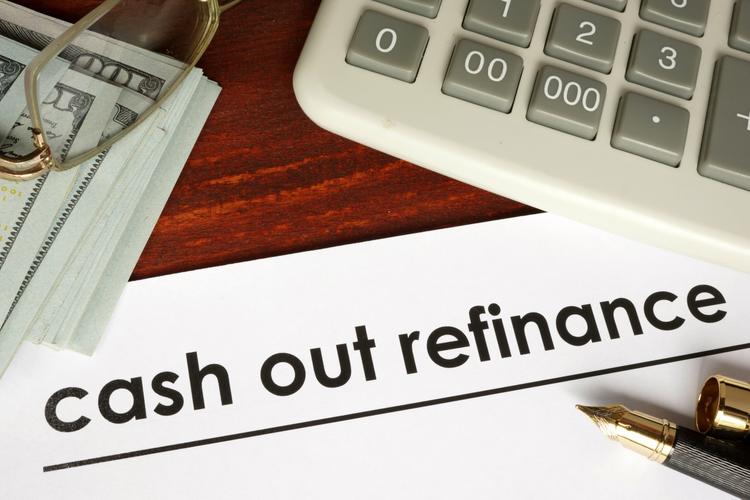 The type of home refinancing that you should choose will depend on your specific needs. Your options include:
i. Rate-and-term refinance
This is the most common type of refinancing. The original house loan is paid and replaced with a new loan agreement that requires lower interest payments. This refinance package changes your interest rate for the better without changing your loan amount. Therefore, it will have a lower monthly obligation. This puts you in a better position to pay your instalments a lot easier than before.
ii. Cash-out refinance
Cash-out refinance often happens when you want to leverage a property's capital appreciation. In other words, when an asset increases in value on paper, you can gain access to that value with a loan rather than by selling it. This option provides you with immediate access to extra money. However, the total loan amount also increases.
iii. Cash-in refinance
Cash-in refinance is when you want to pay a large amount towards your existing mortgage principal before refinancing. By doing this, you can negotiate a lower interest rate and more favourable monthly instalments in your new mortgage.
4 types of loans you can refinance in Malaysia
Other than a house loan, you can also refinance the following:
i. Personal loan 
Other than the same reasons you would refinance your home loan, people also use refinancing as a debt consolidation when it comes to personal loans. Having lots of different financing balances to be paid off at different times, for different amounts, and to different parties can be stressful. With debt consolidation, you only need single financing to pay all these once and for all.
ii. Business loan 
Refinancing here works just like how it would for personal loans.
iii. Credit card
Technically, your credit card isn't a loan. However, there is the option for debt consolidation too where you take out a loan similar to refinancing to cover the outstanding balance.
iv. Car loan 
Refinancing your car loan is risky. Unlike property, the price of a car depreciates. In fact, after a year, your car would have a depreciation rate of up to 20% from its original price. There are also rising costs of petrol and toll rates, and additional liabilities such as maintenance costs to consider.
Here are 10 things you need to consider before refinancing a house loan in Malaysia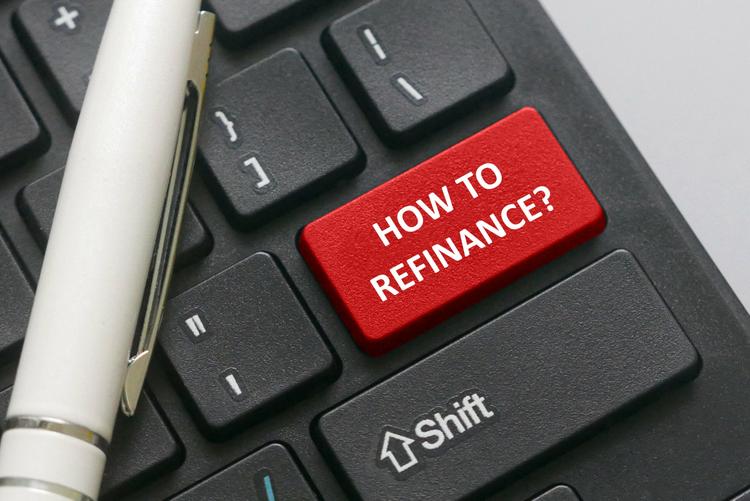 Before deciding to refinance your house, here are some of the crucial things that you need to consider.
1. The reason you want to refinance your house
As we mentioned earlier, refinancing is a strategic move. Make sure your reasons for refinancing meets your personal needs.
2. The lock-in period
There is normally a lock-in period set by banks to prevent borrowers from selling off their homes too fast before the interest and principal portion is paid off. A penalty of 2 to 5% (depending on the bank) will be charged on the bank loan amount if the property is sold off or refinanced within the lock-in period.
3. Refinancing cost
If you are looking to refinance your home, understand that there are significant 'moving' costs involved such as bank processing fees, legal fees, stamp duty, disbursement fees, a new Mortgage Reducing Term Assurance (MRTA) and Sales and Purchase Agreement (SPA) fees. Make sure the refinancing benefits exceed the cost.
4. Know your credit score 
Your credit score indicates your credit risk. Banks and credit providers review credit scores to check the information and credit history of a potential borrower and repayment capabilities. You can access The Central Credit Reference Information System (CCRIS) and CTOS to get your report. A good credit score can increase your chances of getting a loan, get you better interest rates, and speedier loan and credit application approval, among other things.
5. Debt to Service Ratio (DSR)
Debt Service Ratio (DSR) is the ratio of a person's total debt to their household income. Different banks have different DSR thresholds but generally, it should not exceed 70%. A low DSR is attractive to a bank as it indicates that you will be able to pay your monthly instalments on time and there is a lower risk of you defaulting.
6. Break-even point
The simplest way to figure the break-even point on a refinance is to determine your monthly savings and divide it into the closing costs, which usually include:
Appraisal cost

Credit report fee

Title fees

Tax service fees

Origination fee
This way, the formula can be summed up as:
Months to break-even point = closing costs / monthly savings
7. Home's equity (current home value)
This ties up to the reason to leverage on a property's capital appreciation which we explained earlier.
8. Home insurance
Home insurance is a type of property insurance that protects your home and its contents against loss or damage. With home insurance, you're also covered for liabilities against accidents inside your home or on your property. Refinancing often involves picking new home insurance too.
9. The new housing loan term
Be sure to read and understand the terms of the new housing loan. There may be some hidden features that you overlooked and end up costing you more than you set out to benefit from.
10. Interest rates and lending rates
The key to refinancing is lower interest rates. But, you also may want to look at the repayment period. Long-term or short-term, choose the one that you are most comfortable with, then compare the interest rate with that repayment term to make it practical for you.
How to calculate your new monthly instalment
Banks have their refinancing calculators and they are available online. You can get the estimations of monthly instalments, applicable interest rates, and principal amounts that fit your financial capacity on the spot. It's usually simple, you just need to:
Select property type
Product type (loan)
Outstanding loan amount
Outstanding loan duration
Lock-in period
If you are still unsure, speak to your financial advisor or go to your nearest bank to find out more about refinancing your house loan.
TOP ARTICLES JUST FOR YOU:
?️ (UPDATED SEPT 2021) Top 10 property developers in Malaysia
? The 19 world's best public and social housing projects you need to know
? Will Malaysia's house price drop 50% in 2021?
Edited by Rebecca Hani Romeli
Disclaimer: The information is provided for general information only. iProperty.com Malaysia Sdn Bhd makes no representations or warranties in relation to the information, including but not limited to any representation or warranty as to the fitness for any particular purpose of the information to the fullest extent permitted by law. While every effort has been made to ensure that the information provided in this article is accurate, reliable, and complete as of the time of writing, the information provided in this article should not be relied upon to make any financial, investment, real estate or legal decisions. Additionally, the information should not substitute advice from a trained professional who can take into account your personal facts and circumstances, and we accept no liability if you use the information to form decisions.