From its beginnings as Malaysia's federal administrative capital, Putrajaya is becoming a popular township to live in. Its strategic location to KLIA also makes it a popular stopover for locals and tourists. Discover what is it like living here, things to do and eat and what kind of property you can buy in Putrajaya or rent in Malaysia's administrative capital.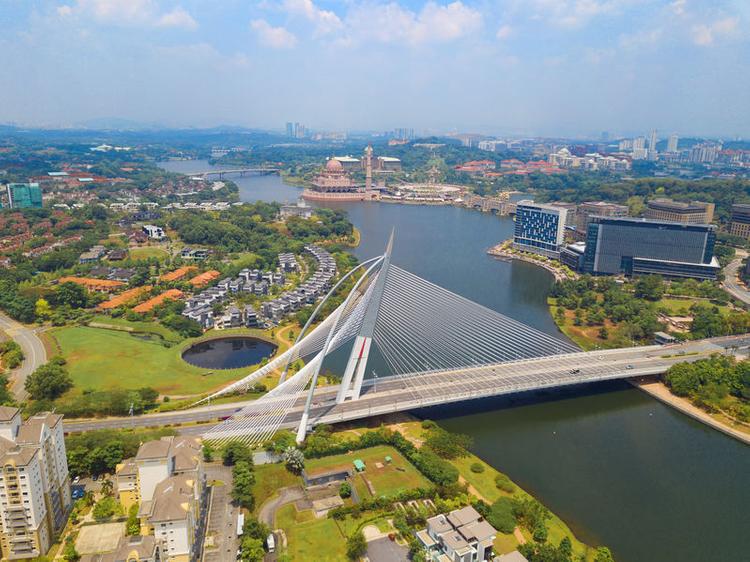 Government buildings infused with elements of Islamic architecture dot the landscape as the Federal Territory of Putrajaya (Wilayah Persekutuan Putrajaya) is the home to most of Malaysia's Ministries and agencies. Some of the most visited agencies are Putrajaya immigration (Immigration Department of Malaysia or Jabatan Imigresen Malaysia), Malaysian Ministry of Foreign Affairs (KLN), Ministry of Finance (MOF), National Cancer Institute (Institut Kanser Negara), National Registration Department (JPN) and the Road Transport Department (JPJ) as their headquarters are located there. The township is also popular with tourists, both local and foreign, as it offers many picturesque spots.  
Where is Putrajaya?
Putrajaya is located about 30km from Kuala Lumpur. It is easily accessible via several major highways like the Maju Expressway (MEX), South Klang Valley Expressway (SKVE) and Damansara-Puchong Expressway (LDP). The Express Rail Link (ERL) brings commuters to KL Sentral in just 20 minutes. 
When was Putrajaya built?
Aside from Kuala Lumpur and Labuan, Putrajaya is another federal territory in Malaysia. Established in 1995, Putrajaya was the brainchild of then Prime Minister Tun Dr Mahathir Mohamad. Due to the increasing congestion in Kuala Lumpur, the idea was to move Ministries and government departments out of the city. By 1999, the federal government completed the move to Putrajaya, including Seri Perdana, the Prime Minister's official residence. Now, each government of Malaysia has its own office here. 
Read more: The ultimate neighbourhood guide to Batu Caves
What is best in Putrajaya?
With its sprawling parks and a man-made lake, Putrajaya is also known as the Intelligent Garden City and City in the Garden. The most notable park is the Putrajaya Botanical Garden (Taman Botani Putrajaya) in Precinct 1 and it is the largest of its kind in Malaysia. Besides being the federal administrative state, Putrajaya is becoming popular for its facilities for outdoor activities and events.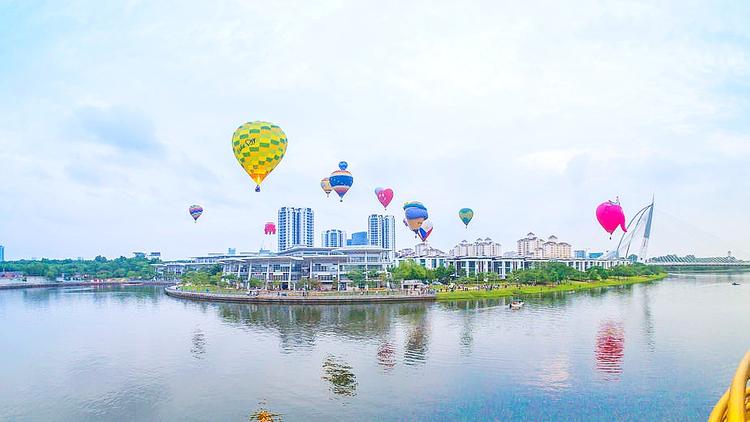 Putrajaya is also famous for the annual Hot Air Balloon Fiesta that started in 2009. Spectators flock to the event to marvel at the colourful hot air balloons in all shapes and sizes as it transforms the city's skyline.
Fun facts:
Putrajaya was named after Malaysia's first Prime Minister, Tunku Abdul Rahman Putra Al-Haj.

Putrajaya sits on a former rubber plantation established by British officers after World War I. The estate was named Prang Besar, or Perang Besar, which means "the great war".

The location was chosen because it is situated between Kuala Lumpur and the Kuala Lumpur International Airport (KLIA) and KLIA 2

There are eight bridges in Putrajaya and they have become landmarks of the township. With its modern design, the Seri Wawasan Bridge is arguably the most iconic one. 

Putrajaya Corporation (Perbadanan Putrajaya), the local council in charge of administering Putrajaya, is an agency under the Ministry of Territories together with Kuala Lumpur City Hall and Labuan Corporation. All other local councils in the country fall under the jurisdiction of the Ministry of Housing and Local Government.

Persiaran Sultan Salahuddin Abdul Aziz Shah or Putrajaya Roundabout is the world's largest roundabout with a length of 3.5 km. It was named after Almarhum Sultan Salahuddin Abdul Aziz Shah of Selangor, the eleventh Yang di-Pertuan Agong.
What is it like living in Putrajaya? 
When it was first developed, most of the housing in Putrajaya was taken up by civil servants who wanted to live nearer to their workplace. Back then, before gated communities became a thing, the open concept house designs with no front gates or fences were quite novel for its time. 
As the township started to mature and become more accessible via the highways and Express Rail Link (ERL), more people started to look at Putrajaya as an ideal location with a higher quality of living and good facilities. Those who enjoy outdoor activities will definitely be spoiled for choice here. 
In fact, if you have children, they can complete up to their tertiary education without having to leave Putrajaya. There are nine primary schools, seven secondary schools and one boarding school here. It is also home to the Malaysian campus of UK's Heriott-Watt University.
Access to healthcare is also easy as you will find the Putrajaya Hospital and four Klinik Kesihatan within the township. The Institut Kanser Negara (National Cancer Institute) in Precinct 7 began operations in 2013. 
Alamanda Shopping Centre, which opened in 2004, was the only shopping mall in the area until IOI City Mall Putrajaya opened ten years later. The Putrajaya IOI Mall became a hit thanks to the Icescape Olympic-sized ice skating rink and Area 21, an indoor themed sports and recreation park. 
Read more: 4 Properties in Shah Alam near LRT Bandar Utama-Klang Line (LRT3)
What is there to do in Putrajaya?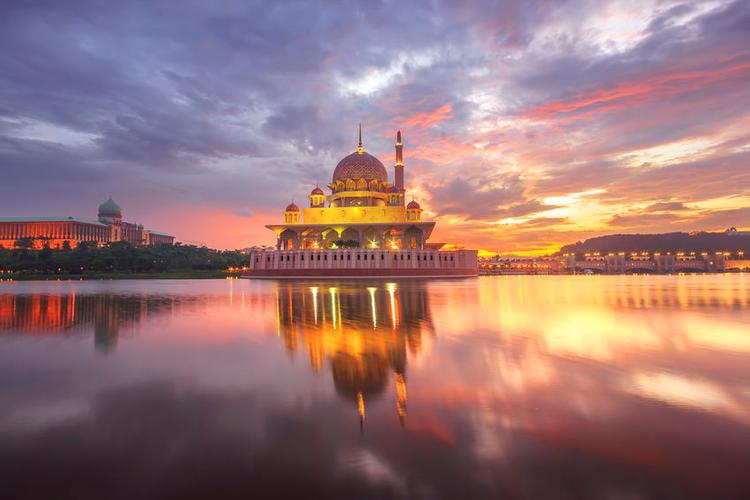 1. Sightseeing
There is an abundance of Instagram-worthy spots in Putrajaya that is open to the public. One of the most photographed locations is the majestic Masjid Putra (Putra Mosque). Built by the Putrajaya lake, the mosque appears to be floating on the water. With a more modern architecture, the Masjid Tuanku Mizan Zainal Abidin (Tuanku Mizan Zainal Abidin Mosque) is equally grandiose. Other prominent landmarks include the Astaka Morocco (Morocco Pavilion) and Monumen Alaf Baru (Millennium Monument). 
2. Outdoor activity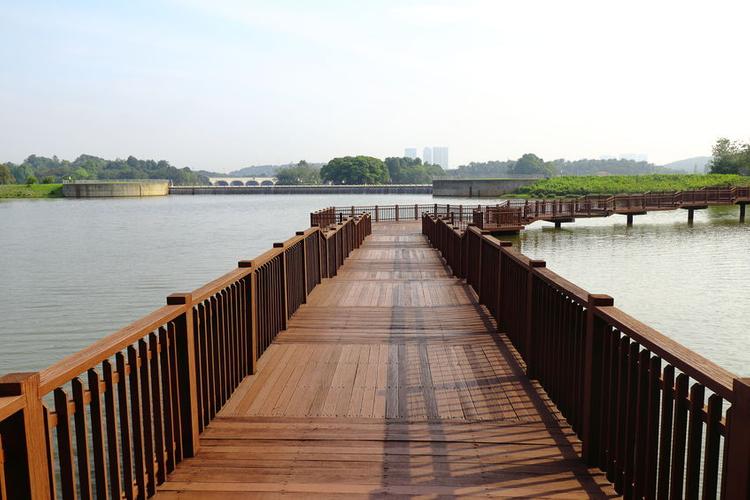 Besides the Botanical Garden, Putrajaya boasts several other parks including Taman Wetland (Putrajaya Wetlands Park) Taman Saujana Hijau, Taman Putra Perdana and Taman Ekuestrian (Equestrian Park). You can go for a leisurely walk or an intense run at any of these parks. If you fancy hopping on a bicycle, you can rent them at several locations. Taman Ekuestrian offers horse riding classes for children and adults.
3. Water activities
The Pusat Rekreasi Air (Lake Recreation Centre) in Precinct 13 offers kayaks, paddle boats and rowboats for hire. If you want something more challenging and competitive, private clubs like Agro Naga and KL Barbarians conduct dragon boat training sessions at the lake on weekends. There is also an Olympic-size public swimming pool in Putrajaya that is open daily and there are swim classes available. 
4. Extreme sports
Taman Cabaran (Challenge Park) in Precinct 5 is a 30-hectare park with wall-climbing facilities, skating ramps and a mountain bike trail. 
5. Staycation
Just a short drive from Kuala Lumpur, Putrajaya is actually an ideal location for a quiet getaway from the hustle and bustle of the city. The hotels are more spacious and have typically lower rates than those in the city centre. There are many options like Marriott Putrajaya, Dorsett Putrajaya, The Everly Putrajaya, Palm Garden Hotel and Le Meridien Putrajaya. Doubletree by Hilton (formerly known as Pullman Putrajaya), is located right next to the lake. To really make you feel like you're on a vacation, there is even a man-made beach by the Putrajaya lake. 
Read more: 5 reasons why Mont Kiara is Malaysia's most popular address
What is there to do in Putrajaya at night? 
Unlike the other major cities in Malaysia, nightlife in Putrajaya is a quiet one. Nevertheless, there are a few activities you can do after dark. Here's a guide on what to do at night in Putrajaya:
1. Shop at the Uptown Night Market Putrajaya
The night market opens every Tuesday and Friday, from 6pm till late. Here, you'll find rows of stalls set up along the promenade, selling everything from fresh produce, souvenirs, snacks and household items.
2. Marvel at the Putrajaya Lake and Bridge
When the night comes, both Seri Wawasan Bridge and Seri Saujana Bridge will be illuminated with vibrant coloured lights. These popular photography spots have attracted both locals and tourists alike.
3. Dinner on a cruise
Enjoy a cruise ride around the lake and even have a meal on board. If you're feeling romantic, there is a smaller Love Boat for two. 
What to eat in Putrajaya?
1. Serabei Restaurant
Located at the popular lakeside commercial area [email protected], Serabei is known for their northern cuisines like Nasi Kerabu, Nasi Dagang and Laksam. Serabei is a type of pancake served with palm sugar, which you can get at the outlet. 
Address: Lot A2-G-3 & A2-G-3A, [email protected] Complex, Jalan P8G, Presint 8, 62250 Putrajaya
Opening hours: 11:30 AM to 10.30 PM daily
2. Nasi Lemak Royale Kedah
Don't expect your typical nasi lemak at Nasi Lemak Royale. Similar to nasi kandar, you can get rice with a variety of dishes like fried chicken and sambal sotong, smothered with the curry sauces. In 2019, the Yang di-Pertuan Agong Al-Sultan Abdullah Ri'ayatuddin Al-Mustafa Billah Shah had breakfast here. 
Address: G1, Jalan P8, Presint 8, 62250 Putrajaya
Opening hours: 7 AM to 10 PM daily
3. Balqis Restaurant 
Also located at [email protected], Balqis Restaurant with a stunning view of the lake offers traditional Arabic Yemeni food like mandi and kebab. Besides that, there are regular western dishes on the menu like a variety of pastas and pizza. 
Address: A1-G-1, [email protected], Jalan P8e2/10, Presint 8, 62250 Putrajaya
Opening hours: 11 AM to 11 PM daily
How can I go to Putrajaya?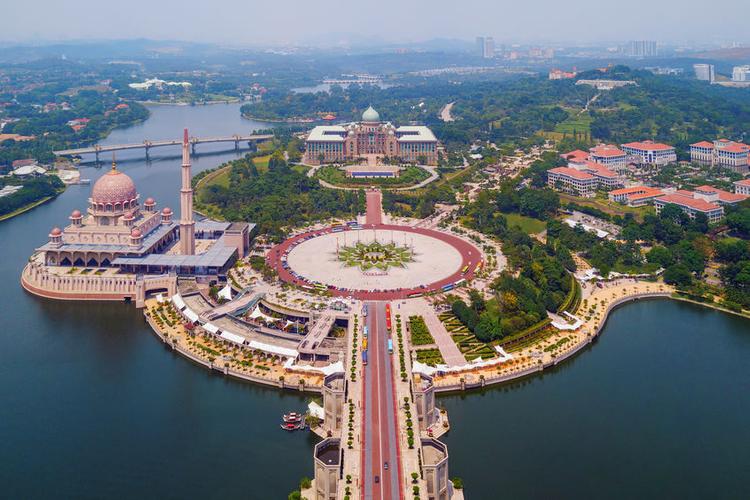 The easiest way to get to Putrajaya will be by car.
Highway: The major highways connecting to Putrajaya are the Maju Expressway (MEX) and the South Klang Valley Expressway (SKVE). If you are coming from Petaling Jaya or Subang Jaya, the better option will be the Damansara-Puchong Expressway (LDP).  ELITE highway also serves Putrajaya and its neighbouring town, Cyberjaya.
Public transport: One of the easiest ways to travel to Putrajaya is to take the Express Rail Link (ERL), also known as KLIA express or KLIA transit, that connects to the Kuala Lumpur International Airport (KLIA) from KL Sentral. The RM14 journey takes about 20 minutes and stops at the Putrajaya Sentral station in Precinct 7. Travel time is the same if you are coming to Putrajaya from KLIA. A Grab ride from Kuala Lumpur will cost between RM45 and RM65. Bus routes operated by Nadi Putra ferry commutes within Putrajaya and to nearby areas like Cyberjaya and Bandar Saujana Putra. 
The MRT Putrajaya Line that was scheduled for completion in 2022/2023 has, unfortunately, been terminated.
Read more: What is it really like living in Subang Jaya?
How far is Putrajaya from KL?
Putrajaya is approximately 25 km away from Kuala Lumpur City Centre. Depending on the time of day, it takes about 45-minute drive from Kuala Lumpur.
Properties for sale in Putrajaya
As more and more people who do not work there are looking to buy property in Putrajaya, the options available are also growing. During its initial development phases, there were more landed properties including terrace and semi-d units but condominiums and serviced apartments have been mushrooming in recent years. 
Property prices in Putrajaya start from around RM240k for a 700 sq ft flat to about RM5.5mil for a bungalow or semi-detached house on the higher end. The median house price in Putrajaya is RM520,000 and you can find anything from an 800 sq ft two-bedroom condo for RM360k to a six-bedroom bungalow at RM3mil. 
IOI Properties has several new developments in Putrajaya. The recently completed Conezion mixed development (retail, commercial, residence) features two- to three-bedroom condominiums with prices starting from RM572k. The ongoing Clio 2 Residences offer units ranging from 829 sq ft to 1,216 sq ft at prices starting from RM547k. If you are looking for bigger units, you might want to consider their upcoming Gems Residences which ranges from two-bedroom 1,249 sq ft units to five-bedroom 1,690 sq ft units. This development features geriatric-friendly units and a wellness concierge with a nurse station. The Antara Residence launched by Nadi Cergas Development in 2018 has a lower starting price of RM316k.
Properties for rent in Putrajaya
If you are looking to rent, the median asking rent is RM2,100 but it is possible to get a partly-furnished terrace house for half that price. 
Most of the properties available for rental in Putrajaya are condominiums or serviced apartments. Expect to pay around RM1,500 for a fully furnished 686 sq ft one-bedroom unit while a fully-furnished 1,250 sq ft three-bedroom unit will cost up to RM2,700.
There are many options for rental units and you can get decent-sized three-bedroom apartments for bigger families that can be rented for RM2,000.
What's nearby
The nearest town is Cyberjaya, a high-tech city that was developed at the same time as Putrajaya. It is a key area of the Multimedia Super Corridor (MSC) and was meant to be a special zone for tech and multinational companies. Not the ideal neighbourhood for you? Check out the other popular neighbourhoods in the Klang Valley that may be more to your tastes!
Surrounding Putrajaya:
Cyberjaya – the neighbouring MSC township to Putrajaya.
Serdang – a quieter suburb that is only 20 minutes from Putrajaya.
Bangi – a knowledgable city with numerous universities and training programmes around.
Sepang – where the famous Sepang International Circuit is at.
The Greater Klang Valley:
Puchong – where you can enjoy a wide variety of good food.
Kajang – a township that's famous for its Kajang Satay.
Putrajaya has grown from being merely an administrative capital that people go to for official matters to being a sought-after township with self-sufficient amenities and infrastructure. It is easily accessible from Kuala Lumpur and has more wide-open spaces compared to matured townships, offering a better quality of life.