Puncak Alam is a vibrant town located in the state of Selangor, just a short distance from Kuala Lumpur, the bustling capital city. It is known for its picturesque landscapes, lush greenery, and beautiful hills and forests that add to its natural allure.
Despite its seemingly untouched nature, the town has experienced significant development in recent years, attracting residents and visitors alike with its modern infrastructure and amenities. It is a town where you can find a mix of residential areas, commercial centres, and recreational spaces, creating a balanced environment for both work and leisure.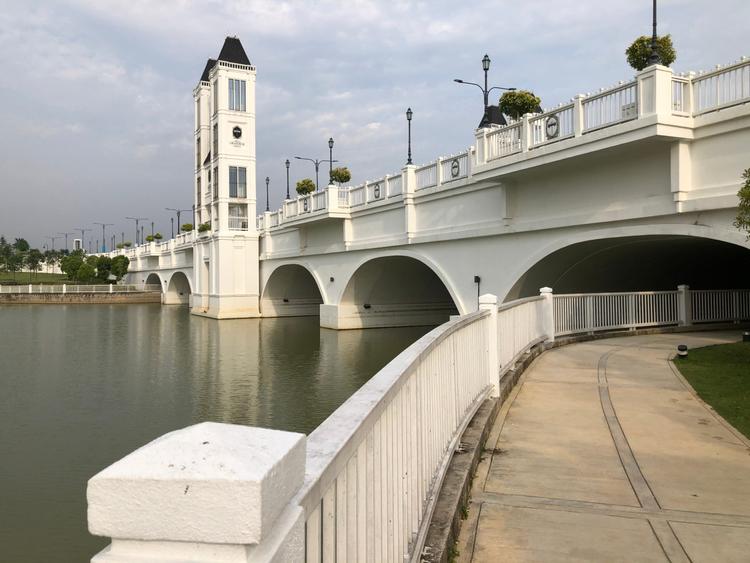 Puncak Alam is known for its proximity to educational institutions, making it an ideal place for students. The town has a dynamic atmosphere with cultural and academic activities. Nature enthusiasts can enjoy hikes, nature walks, and well-maintained parks. Puncak Alam also offers a range of amenities, including shopping malls, restaurants, and good transportation links for easy access to other areas.
As an increasing number of city dwellers look for a home away from the city — but still close enough to its conveniences — makes Puncak Alam an ideal choice. In response to that, there have been many beautiful yet affordable gated and guarded communities cropping up in this idyllic township.
What are Gated & Guarded (G&G) Communities?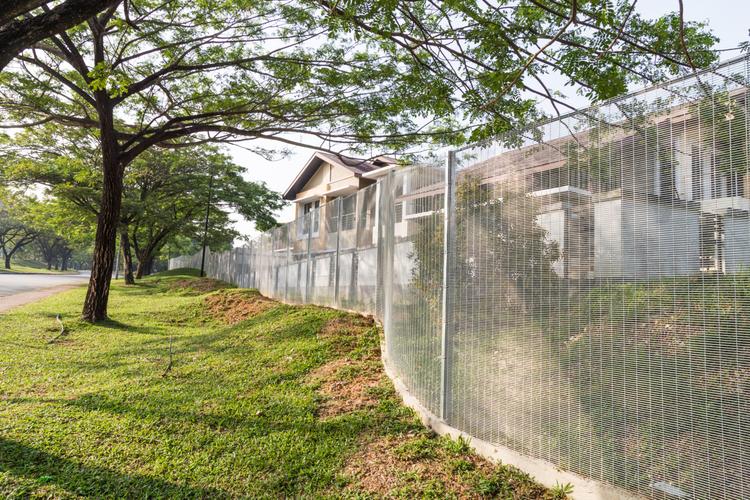 So what exactly are gated and guarded communities, and why are they the preferred choice of accommodation? Read our complete guide to gated and guarded communities in Malaysia. Otherwise, here's a summarised version.
Gated and guarded communities are residential areas enclosed by physical barriers with controlled access points. They are developments that prioritise security and resident privacy, employing private security personnel, surveillance cameras, and advanced systems to that end.
These communities typically offer facilities exclusive to residents, such as parks, swimming pools, clubhouses, and fitness centres. A Joint Management Body (JMB) manages the community and enforces the rules. Living in a G&G community is desirable among families, as it fosters a sense of community among residents, encouraging social interaction and providing a higher quality of life.
How are recent properties in Puncak Alam performing?
According to iProperty Transactions, the transacted median property prices in Puncak Alam appreciated by 6.94% year-on-year between December 2021 and November 2022. Taking a deeper dive into the property's exact value per property type, we discovered that there were no changes in the median transacted prices of bungalows.
However, the median transacted price for semi-detached homes in Puncak Alam did appreciate by a shocking 83.33%, indicating a marked increased interest in this property type in Puncak Alam. This is followed by terrace homes which appreciated by 5.71%, and cluster homes by 0.62%.
In fact, all the property types except for bungalows which neither appreciated nor depreciated in value, have increased in value in the past year. This is a clear indicator of the increasing interest of property buyers in Puncak Alam, whether for their own stay or investment.
Discover properties for sale
Properties to buy in Puncak Alam
This brings the question of the possible developments to consider if you are looking to purchase a property in Puncak Alam. There would be many factors to take into account, including the property type, the purpose of your purchase, and your preference. Hence, we have listed five of the most promising properties in Puncak Alam, all gated & guarded communities from reputable developers.
1. Alam Suria, Puncak Alam
Alam Suria in Puncak Alam, Selangor, is a residential township offering a variety of modern housing options and amenities. It features landed properties, including terrace houses, semi-detached houses, and bungalows, with well-designed infrastructure. Residents are spoiled with facilities at the clubhouse, with a choice of swimming pools, playgrounds, and parks.
The township is conveniently located near commercial areas, providing easy access to shopping, dining, and other services. The development is also within proximity to schools and major highways, making commuting convenient.
Developer: IJM Land
Property Type: Terrace
Tenure: Leasehold
Total Units: N/A
Built-up: 1,620 sq ft – 1,745 sq ft
Price: From RM519,000 onwards
Completed in: 2022
2. Bandar Hillpark, Puncak Alam
Hillpark in Puncak Alam, Selangor, is another gated & guarded residential development that offers modern housing options amidst a green and sustainable environment. It features a mix of terrace houses, semi-detached houses, and bungalows with essential amenities.
This development emphasizes ample green spaces, parks, and recreational facilities, ideal for families from all walks of life. There is convenient access to commercial areas and schools from this development, while major highways ensure easy connectivity. Hillpark is a beautiful development that offers a comfortable and sustainable suburban living experience.
Developer: MK Land Holdings Berhad
Property Type: Terrace, Semi-Detached, Bungalows
Tenure: Leasehold
Total Units: 1,095

Meranti: 382 units
Maple: 490 units
Avenue: 223 units

Built-up: 1,516 sq ft – 3,078 sq ft

Meranti: From 1,516 sq ft
Maple: From 1,554 sq ft
Avenue: From 3,078 sq ft

Price: From RM480,000

Meranti: From RM480,000
Maple: From RM509,000
Avenue: From RM900,000

Completed in: 2018
3. LBS Alam Perdana, Puncak Alam
LBS Alam Perdana in Puncak Alam, Selangor, Malaysia, is a residential development offering modern housing options and community-centric amenities. It includes terrace houses, townhouses, and apartments with essential amenities. This is another development in Puncak Alam that prioritises green spaces and recreational areas.
Families with children will enjoy living in this community, with its easy access to commercial areas and schools. Its strategic location near major highways also ensures easy ingress and egress. LBS Alam Perdana offers a comfortable and inclusive living environment in Puncak Alam.
Developer: LBS Bina Group Berhad
Property Type: Terrace, Townhouse, Apartment
Tenure: Leasehold
Total Units:

Simfoni Perdana: 980 units
Irama Perdana: 673 units
Rentak Perdana:

Terrace: 856 units
Semi-detached: 28 units

Melodi Perdana: 1,520 units
Built-up:

Simfoni Perdana: From 1,191 sq ft
Irama Perdana: From 1,208 sq ft
Rentak Perdana:

Terrace: From 1,420 sq ft
Semi-detached: From 1,959 sq ft

Melodi Perdana: From 901 sq ft

Price:

Simfoni Perdana: From RM260,000
Irama Perdana: From RM479,900
Rentak Perdana: From RM509,900
Melodi Perdana: From RM359,900

Completed in: Estimated 2025 – 2027
4. Eco Grandeur, Puncak Alam
Eco Grandeur in Puncak Alam, Selangor, is a residential development by EcoWorld. It is a beautiful development of modern housing options that focuses on sustainability, incorporating green spaces, and promoting an eco-friendly lifestyle.
The development's facilities include a clubhouse, pools, playgrounds, and courts, with its gated & guarded community, ensuring a safe environment. Eco Grandeur enjoys a strategic location near commercial areas, schools, and healthcare facilities, providing residents with a comfortable and sustainable living experience.
Developer: Eco World Development Group Berhad
Property Type: Terrace, Semi-Detached
Tenure: Leasehold
Total Units:

Graham Garden: 1,012 units
Norton Garden: 773 units
Esplanad: 96 units

Built-up:

Graham Garden: 1,521 sq ft – 1,743 sq ft
Avenham Garden: 1,778 sq ft – 1,877 sq ft
Norton Garden: 2,159 sq ft – 2,516 sq ft
Esplanad: 22' x 75' – 46' x 80'

Price:

Graham Garden: From RM529,000
Avenham Garden: From RM697,000
Norton Garden: From RM980,000
Esplanad: From RM1.29 million

Completed in: 2020
Living in Puncak Alam, Selangor, offers a suburban lifestyle with convenient amenities and a peaceful environment. The township provides a variety of housing options and well-planned infrastructure. Its proximity to major highways allows for easy commuting, and residents enjoy access to commercial areas, schools, and recreational spaces. Puncak Alam makes for the perfect family home, with its vibrant community offering a family-friendly atmosphere.
If you're looking for your next home, make sure to check out the properties for sale in Puncak Alam. Otherwise, if you're not ready to make your purchase, explore the properties for rent in Puncak Alam instead.
Disclaimer: The information is provided for general information only. iProperty.com Malaysia Sdn Bhd. makes no representations or warranties in relation to the information, including but not limited to any representation or warranty as to the fitness for any particular purpose of the information to the fullest extent permitted by law. While every effort has been made to ensure that the information provided in this article is accurate, reliable, and complete as of the time of writing, the information provided in this article should not be relied upon to make any financial, investment, real estate or legal decisions. Additionally, the information should not substitute advice from a trained professional who can take into account your personal facts and circumstances, and we accept no liability if you use the information to form decisions.