Home is where the heart is and finding a beautiful property that is an upgrade from your current one is a delicate process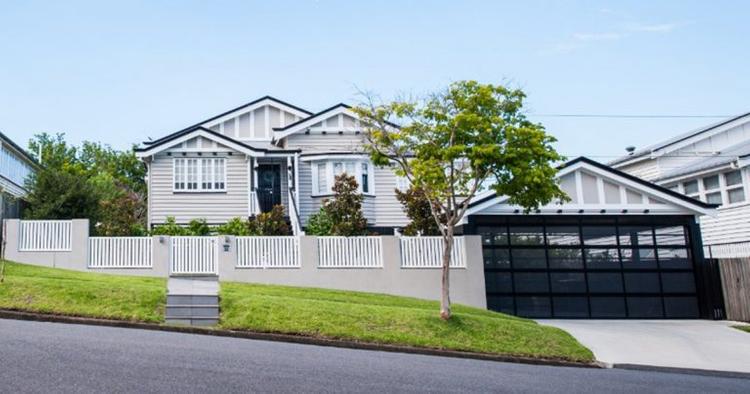 You are doing better financially, working your way up in the world and perhaps even thinking of expanding your family. All that leads to upgrading your property, moving to a bigger home (if that's your thing) and better options –  landed or highrise, or maybe you just want a nice crib all to yourself.
But of course, a home also needs a wonderful house to make roots in. There's plenty to consider from neighbourhoods to facilities and property types. So, here are some the things you should look out for when planning to upgrade your property.
1. The neighbourhood vibe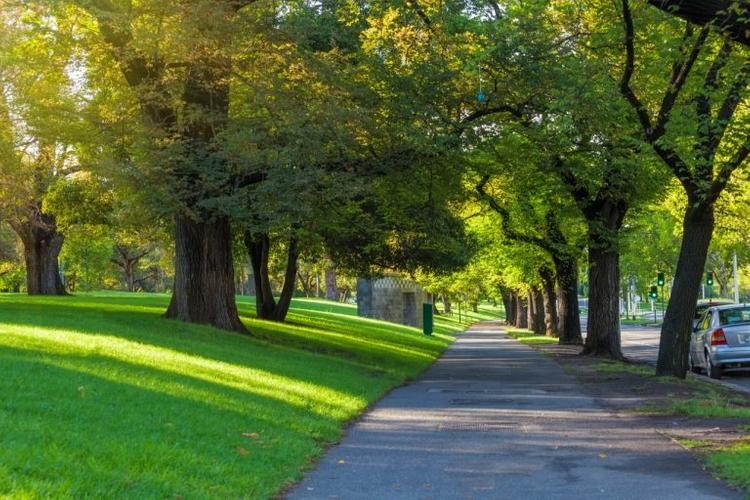 A neighbourhood is the core of any home. We are communal beings after all and choosing your community is just as important as the property itself. When you're looking at new areas to possibly move into, you'll want to look around at the neighbourhood. Some things to consider when looking at any neighbourhood, new or established, is whether the security is up to your standards and whether it's a family friendly neighbourhood. Family-friendly can mean easy access to play areas, schools and even grocery stores.
For many home buyers, ­they choose an area that fits their lifestyle and personality. Most people are attracted to a neighbourhood with friendly people, tree-lined streets and parks where children can run around all day long. On top of that, you'll want to pay attention to factors like the maturity of the neighbourhood – is it a community of young family, elderly retired people, or a mixture of both?
Family-centric home buyers would look for a safe neighbourhood with schools nearby as well as places where they can do family activities like a picnic. Also, people do want to live in a neighbourhood where everything is within a walking distance. You can walk to restaurants, cafes, public transportation, and even your friend's house. You may also want to check if there is a nearby sundry store? Is there a 24-hour Mamak within walking distance?
Those who prioritise a healthy lifestyle might want to look for a neighbourhood with nearby parks, outdoor space, gym, and jogging tracks. Not just that, some people are upscale home hunters where they look for Manhattan's Upper East Side-like neighbourhood where designer shops and upscale dining is at every corner of it.
If you're looking at a newly developed neighbourhood, keep in mind that everything will seem far away and new and a little dull. But that's how most neighbourhoods start. So, cast your imagination into the future and think about what it might be. Look at the layout for the development and see if the plans have everything you want or like.
2. Accessibility and facilities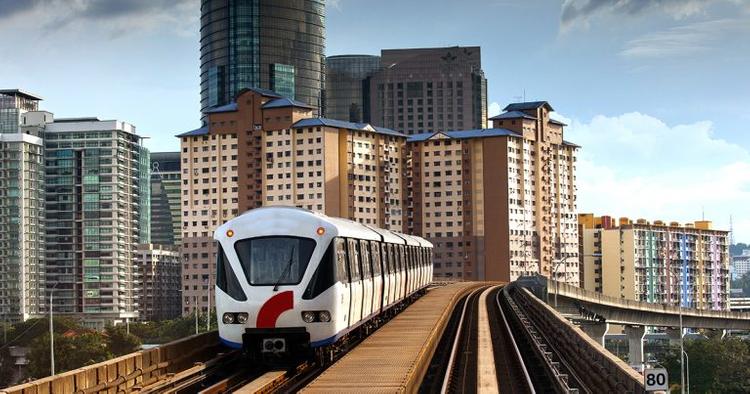 Accessibility
Accessibility is, to most people, the number one factor to consider when getting a new property. If you drive regularly, you'll want to check that there's easy access to the highways you use most often and the main roads. Also, worth considering is how many entry points are there in the neighbourhood. That'll help you determine how bad rush hour traffic might be. You don't want to be stuck in a jam getting in and out of your neighbourhood every single day because there are only one or two single lane entry/exit points.
Not just that, check to see if there is a nearby public transportation station or hub. Living close to a transportation hub is a bonus, especially if you live in an area with notoriously congested peak hour traffic. Usually, a transportation hub connects buses, trains, and other intercity transport services. The multiple transit points allow a fast and convenient commute. If you plan to live in the city centre, there are many affordable properties with easy access to train stations. KL Sentral is a perfect example of a transportation hub as it integrates all transportation system like 
KTM komuter

LRT Putra

MRT

Monorail

KLIA Express Rail Link (ERL)

KLIA Transit; and

airport coaches
Facilities
Many new developments, especially gated ones, come with several community facilities like clubhouses, parks, halls, and gyms. And if you're looking at a high-rise, find out what they have to offer as well. High rise property is usually equipped with standard facilities like a gymnasium, swimming pool, community hall, café, laundromat, BBQ pit and space for events.
Luxury properties, on the other hand, have a lot to offers to their residents. They are equipped with jacuzzi, infinity pool, sky garden, and even a yoga deck. Most importantly, check and make a comparison if these facilities are on par with or better than the ones in your current space. A place that offers a variety of facilities, especially the ones you know you'll be using, can be a major plus and if you have children, playgrounds and swimming pools make great venues for weekend play dates.
3. The state of the property
Of course, when you're looking to upgrade, you'll have a budget in mind or a range that you'll willing to spend on a better property. When buying second hand, you'll want to look at how old the property is and how much work it needs to fix up, if any. Is it worth the money you'll put in to buying it and then add to it? It is important that you view your future home and take a long checklist to note down the preferred criteria. Make sure the cleanliness, security, and facilities boxes are ticked before you proceed onto the next step.
If it's a brand-new property, you'll want to look at all the details and consider what minor or major renovations that you want to do to get the property up to your standards. Does the new property have great bones that can be moulded into your dream home, better than your last one? New houses might require a lot more in terms of the initial investment. There are things like light fixtures, air conditioning, kitchen islands, and so much more to think about. Not just that, check the power points to ensure enough power supply. Also, make sure it has good water pressure and pay attention to other aspects like wiring and broken tiles.
4. Does the property have the spaces you need?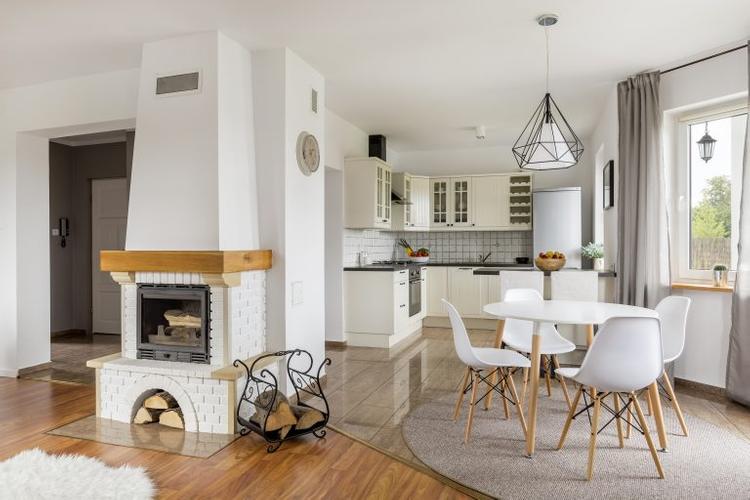 When you're upgrading, this usually means you're looking for a bigger space to spread out or for a space that better fits your needs. So, once you've assessed the state of the property, you should pay close attention to the rooms and spaces within the property itself. It should have what you need and want.
Look at how many rooms there are and think about how many rooms you need. Make sure everyone has a room or a shared room, and enough bathrooms to ensure everyone can live comfortably. Furthermore, the kitchen size should suit your need, capacity and the amount of cooking you want to do. Do you need a separate wet and dry kitchen?  Same goes to the dining area. It should fit your dining table, especially if you have a big family.
Moving outside the walls – how's the garden looking? Is there even a garden? If it's a high rise, is there a balcony with a gorgeous view? Having a garden is possible even if you living in a high rise property. There are many balcony garden ideas where you can learn how to grow flowers, herbs and vegetables.  If it's a landed property, consider whether the land area outside is big enough for your children to play in or for you to park your cars safely. You're upgrading, that means you're moving to something better. Therefore, make sure the property you choose has all the space you need to make it a home.
You also might want to get a pet. Make sure your new home is suitable for your fur baby. Many high rise-rise complexes forbid the residents from having pets. You need to check with the management regarding this matter to avoid future disputes.
5.  Is it a freehold or leasehold property?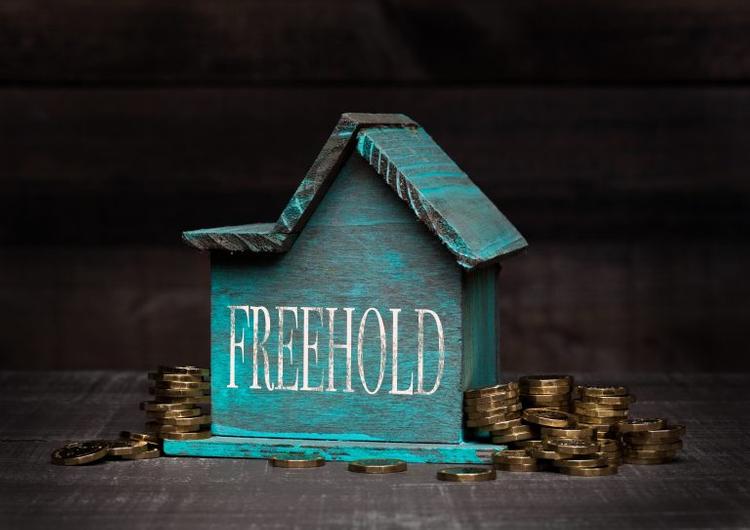 You'll have to weigh this part based on what you're looking for. When you're upgrading, you'll want to look at whether the new property is under a freehold or leasehold tenure. Freehold means you have the right to own the property until whenever. The property is yours and you can choose to pass it on to whoever you wish. On top of that, the property owner does not have so many limitations, if he wishes to transfer the property to someone else.
Leasehold, however, means that you are simply leasing the land for a certain amount of time, usually 30, 60, 99 or in a certain case, 999 years. If you're upgrading into a second-hand leasehold property, the tenure will be passed on. For example, if you buy a property that is already 15 years old on a 99-year tenure, then you get to own it for another 84 years. You can, of course, extend the lease, but there's a risk that it might not happen.
Not just that, it has a lot of restrictions in terms of transfer of ownership and it can be a long process. Generally, people find freehold property more attractive which is why new leasehold developments tend to offer better facilities, designs, and finishing than new freehold ones.
Now that you are aware of what you should look out for when planning to upgrade a property, it is time to secure your desired home. Use our Home Loan Eligibility Indicator, LoanCare to compare and calculate home loan options with up to 10 banks. If you still looking for a home, browse our listings to check out available properties.
Edited by Rebecca Hani Romeli
Disclaimer: The information is provided for general information only. iProperty.com Malaysia Sdn Bhd makes no representations or warranties in relation to the information, including but not limited to any representation or warranty as to the fitness for any particular purpose of the information to the fullest extent permitted by law. While every effort has been made to ensure that the information provided in this article is accurate, reliable, and complete as of the time of writing, the information provided in this article should not be relied upon to make any financial, investment, real estate or legal decisions. Additionally, the information should not substitute advice from a trained professional who can take into account your personal facts and circumstances, and we accept no liability if you use the information to form decisions.