Unfortunately for many homeowners, certain types of defects only rear their ugly heads after years of homeownership. Since homeowners cannot reasonably be expected to know about these defects early through general inspection, how much time are they allowed under the law to seek compensation?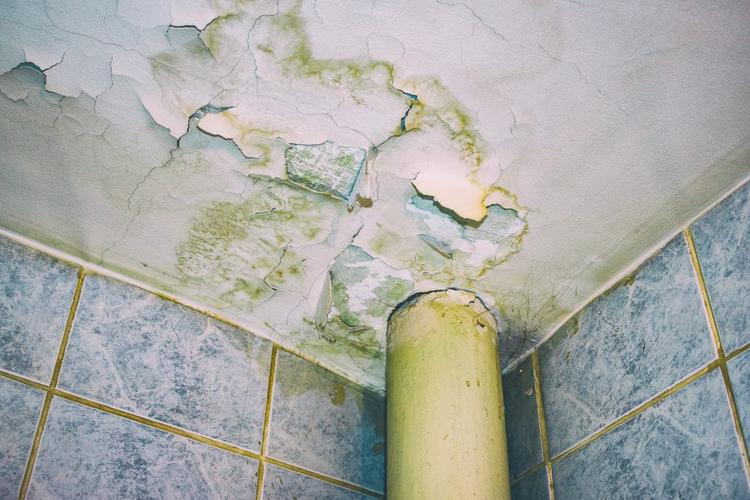 ✉️Subscribe to us on Telegram for the latest property insights and updates.
Did you know that there is a time limit for you to take legal action in the event you become an aggrieved party in a breach of contract? Generally, you have 6 years to act and seek compensation if you suffer from any physical or financial injury, according to Sec.6(1)(a) of the Limitation Act 1953.
This imposition of a time limit is to prevent injustice to defendants as they might have lost the evidence to disprove a stale claim with the passing of time. Also, if you have strong cases are expected to pursue them with reasonable diligence.
This limitation however can sometimes be unfair. There have been many instances where people who suffered damages were not able to initiate legal action to exercise their rights, as the damages only appeared after more than 6 years. By then, it was already too late for them to contact lawyers for legal help as they are barred by the Limitation Act from pursuing their legitimate claim.
What is latent defect in law?
This is a common occurrence in housing developments. Most property owners are lay persons with limited technical knowledge and inadequate equipment to uncover or identify defects in buildings. Most of the time, they are only aware of the defects after they become apparent through casual inspection. These defects are commonly known as latent (or hidden) defects. They are the opposites of patent defects which are obvious.
Unfortunately, latent defects always rear their ugly heads after the expiry of the standard 24-month Defects Liability Period (DLP) under the Housing Development (Control & Licencing) Act (HDA). By the way, not all new housing developments are covered by the DLP. According to the HDA, this warranty only applies to properties with residential titles. Therefore, SoFo and SoVo units that bear commercial titles are not covered by the DLP.
What happens after the DLP expires?
The unpleasant situation of defects arising after the expiry of a DLP can be seen in the House of Lord's 1983 decision on Pirelli General Cable Works Ltd v. Oscar Faber & Partners (A Firm). In this court case, damage occurred to a factory after unsuitable material was used in the construction of its chimney. The chimney was built in 1969 but the fault could not have been detected even with proper care and attention before 1972, and in fact, was only discovered in 1977. The company (Pirelli?) only filed legal action A legal action was filed only in 1978. The debate was on whether the six-year period should run from the date the faulty chimney was built, or from the date the fault could have been or was discovered.
The House of Lord held that the date of accrual of a cause of action in tort for damage caused by the negligent design or construction of a building was the date when the damage came into existence, and not the date when the damage was discovered or should with reasonable diligence have been discovered. As the cracks occurred in the chimney before April 1970 and more than 6 years had passed, Pirelli was unable to file their claim as the time for them to do so had elapsed.
This decision is persuasive to Malaysian courts because section 2 of the UK Limitation Act 1939 is similar to section 6(1) of the Malaysia Limitation Act. In order to mitigate the harshness caused in the Pirelli case, UK Latent Damage Act 1986 was enacted to amend the laws in the UK. Soon after, Singapore, Hong Kong and Canada followed suit by amending their respective laws.
 Make sure to watch HBA's Youtube video on Why the Government Should Enforce Built-Then-Sell 10:90:
Can you sue for latent defect?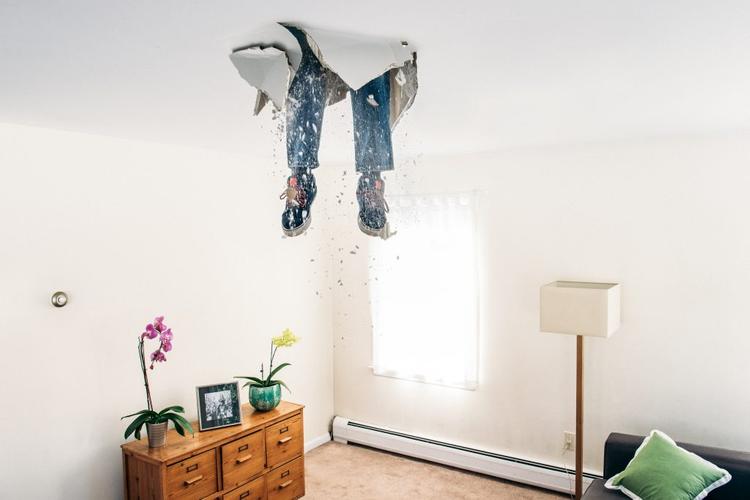 In Malaysia, the laws remained untouched for many years. In 2010, the Court of Appeal in AmBank (M) Bhd v. Abdul Aziz Hassan & Ors [2010] 3 MLJ 784 ruled that the notion of postponing or extending limitation to include the element of discovery is not provided for in the Limitation Act or in any other Malaysian law, thus affirming the position in Pirelli.
Limitation Act: New Section 6A was introduced
In 2018, the Malaysia Parliament finally passed the Limitation (Amendment) Act, 2018 ('Amendment Act') to address this issue. The long-overdue amendment was gazetted on May 4, 2018 and came into force on September 1, 2019.
MORE: Water leak in condo: Who is responsible & how to prevent inter-floor leakage?
How long is the latent defect period?
The Amendment Act introduced a new Section 6A that provides that an action claiming damages for negligence (not involving personal injuries) may be brought within 3 years from the earliest date on which the plaintiff first had the knowledge required to bring an action and a right to bring such action.
This means a property owner is allowed to take action against a developer for a defect found in his/her house within 3 years of the date the defect is first discovered, even though 6 years have passed since the defect occurred.
However, there is a catch. Section 6A (3) provides that no legal action can be taken 15 years after the defect occurs. According to an explanation by the then-Deputy Minister in the Prime Minister's Department Datuk Seri Razali Ibrahim during the tabling of the amendment Bill in Parliament, this was to protect engineers and architects.
The newly inserted provision also came with illustrations to help the public understand how it works. Two of those illustrations are particularly apt:
Illustration of Section 6A (2)
'C bought a house from D in 2000. In 2005, C discovered a crack which damaged the walls badly. A building report made by a consultant revealed that the cracks had occurred in 2002, two years after C moved into the house. C has three years from 2005 to file an action in Court against D for damages.'
Illustration of Section 6A(3)
'C bought a house from D in 2000. In 2017, C discovered a crack that damaged the walls badly. A building report made by a consultant revealed that the cracks had occurred in 2001, one year after C moved into the house. C cannot commence an action because he has already exceeded the fifteen-year limitation period.'
Do not sleep on your legal right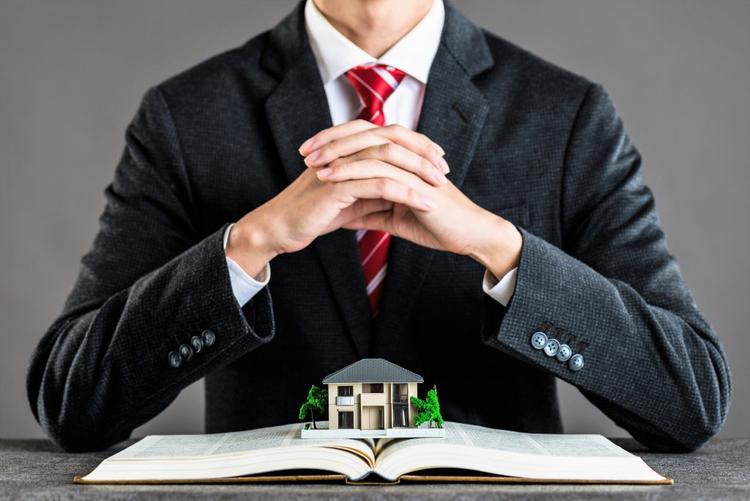 It is foreseeable that the dispute over the application of section 6A(2) will mostly centre around the question of when the plaintiff first had the knowledge required for bringing an action. For clarity, Section 6A(4)(b) requires a plaintiff to be reasonably alert in finding a defect, either through his/her own observation or with the help of an expert. As such, this newly introduced provision does not protect oblivious property owners.
Conclusion
The Amendment Act is certainly a step in the right direction. It addresses the grievances of property owners and caps a 15-year time limit to claims. It further requires property owners to take reasonable action to discover latent defects before the time permitted to initiate legal action passes. This new provision applies regardless of the DLP stated in Sales and Purchase Agreements.
We sincerely hope this new provision will motivate construction industry players to deliver properties with better-built quality and elevate the standard of the industry.
This article is intended to offer an insight into the new Sec 6A in Limitation (Amendment) Act, 2018 vis-à-vis latent defect claims and is not intended to be nor should it be relied upon as a substitute for legal or any other professional advice.
This article is jointly written by Koh Kean Kang, Esq one of HBA's volunteer lawyers and Datuk Chang Kim Loong, Hon. Sec-Gen of the National House Buyers Association (HBA), a non-governmental and not-for-profit organisation manned wholly volunteers.
Disclaimer: The information is provided for general information only. iProperty.com Malaysia Sdn Bhd makes no representations or warranties in relation to the information, including but not limited to any representation or warranty as to the fitness for any particular purpose of the information to the fullest extent permitted by law. While every effort has been made to ensure that the information provided in this article is accurate, reliable, and complete as of the time of writing, the information provided in this article should not be relied upon to make any financial, investment, real estate or legal decisions. Additionally, the information should not substitute advice from a trained professional who can take into account your personal facts and circumstances, and we accept no liability if you use the information to form decisions.