Renting out a residential property is a great way to earn passive income. But beware! As a landlord, you could go to jail or be forced to pay hundreds of thousands of ringgit if your rental property is misused by a tenant for criminal or illegal activities.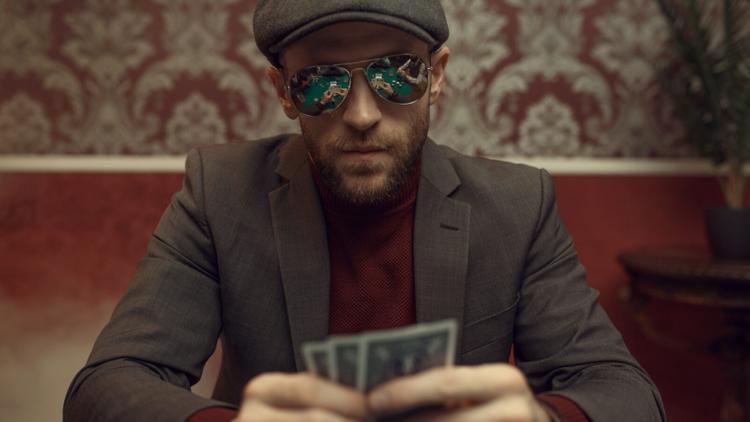 To deal with this threat, we give you an idea of some of the most common illegal activities carried out by renters. We then share some best practices, including how to filter prospective tenants, what to add to a rental agreement in Malaysia, and how to keep tab on your property.
Examples of illegal/criminal activities committed at rented property
Unless you have a magical crystal ball or hidden cameras in your property (DO NOT do this as your tenant can sue you), it can be hard for landlords to detect illegal activities in your rental unit(s). While some tenants are good at concealing their illicit activities while the landlord is visiting, there are some obvious signs that can alert a landlord to something fishy going on at their tenanted property.
Drugs, prostitution and illegal gambling
If you notice unusually high traffic going in and out of your property, it could mean your unit is being used as a brothel, a drug den by junkies, or an illegal gambling operation.
Or, on a slightly less sinister note, it could also be that your tenant is subleasing your rental property without your permission. Either way, both are bad news as you could be implicated by the authorities.
Bitcoin mining and marijuana growing
Bitcoin mining is getting popular. Fortunately, there is an easy way to tell if your tenant is using your unit for illegal bitcoin mining activities. All you need to do is download the TNB app on your smartphone, and then register and check your unit's monthly electricity usage.
Should you notice an abnormally high electricity usage, it is possible your tenants are bitcoin mining. While the activity itself is not illegal, some bitcoin miners steal power – crypto mining is notorious for the immense energy it consumes. According to the media, Sarawak police last year raided 6 locations in the city and confiscated 1,069 bitcoin mining rigs after miners allegedly pilfered US$2 million worth of electricity. The electricity theft by these bitcoin miners actually led to three houses burning down in Sarawak. Section 37 of Malaysia's Electricity Supply Act states that those who tamper with power lines will be fined up to RM100,000 Malaysian ringgit and slapped with a 5-year prison term.
An unusually high electricity usage could also indicate your tenant is growing marijuana indoors as such operation requires special lights that consume high electricity. Either way, both are activities you do not want to be implicated in should the tenants be arrested by the authorities.
Manufacturing of illegal drugs
It pays to have good relationships with the neighbours of your rental unit as they can alert you of any suspicious activities such as late night deliveries of large equipment, odd smells or loud noises emanating from your home at ungodly hours. These could be signs that your property is being used to manufacture illegal drugs. As the landlord, it is your obligation to report the matter to the police.
NOTE: Offences such as running a gambling den, meth lab, brothel, and such would be considered to be criminal activities, as these are prohibited by a/some criminal laws. Meanwhile, activities like bitcoin mining and subletting a property may not be criminal but they would be illegal, especially if the unit owner has specifically stated in the tenancy agreement that it is not allowed. Illegal activity is punishable by law in a certain way and these can include civil sanctions, but it can also constitute punishments imposed by criminal law.
Can a landlord be liable for a crime committed by their tenant in a rented property?
The answer is yes for some specified prohibited acts. Under Sections 107, 108, and 135 of the Customs Act under the Penal Code, a landlord can be held responsible if they supported illegal activities such as the storage of contraband cigarettes within their rental unit. Under Section Section 135 (1)(d) of the Customs Act 1967, landlords can be held liable if they permitted their tenants to keep uncustomed or prohibited items within their leased property.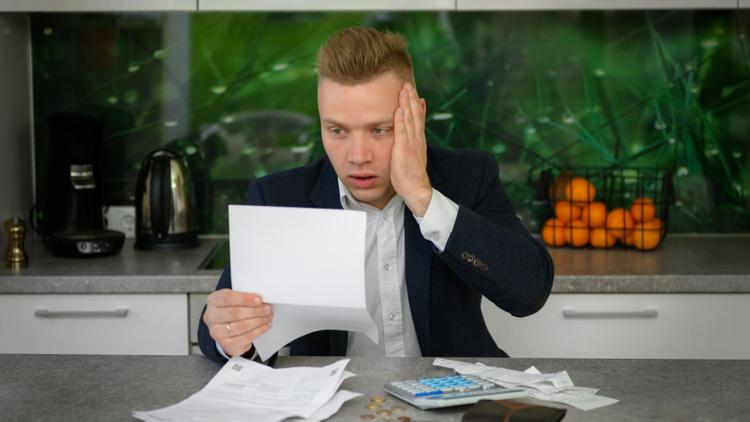 If the property owner is aware that their tenanted premise is being used for the storage and distribution of uncustomed goods, the landlord can be taken to court under the sub-section of the Customs Act. The penalty for contravening this is a fine of at least RM100,000 and/or a jail sentence of between six months to up to five years. If convicted again, the fine will increase to RM200,000, while the jail term is between six months to up to 7 years, depending on the gravity of the second offence.
According to R. Paneir Selvam, a senior instructor at the Faculty of Business, Economics, and Accounting as well as the Institute of Crime and Criminology at HELP University, the onus is on the property owner to prove in court that he was not aware of the alleged illegal activity of the tenant.
As such, it is generally the landlord's obligation to scrutinise the background of would-be occupants and ensure that their rental unit is not being used for unlawful activities. If the landlord discovers that a tenant is conducting illicit activities, the landlord is mandated to submit a police complaint and file a case against the tenant. Otherwise, the court may find the landlord culpable in helping and encouraging their lessees to carry out criminal acts under the Penal Code's Section 107 and 108.
Still, as tenancy arrangements are usually governed by contract law in Malaysia, the occupant will be held liable for breach of contract for any illicit activity conducted in the tenanted property and will be liable for damage to the property owner.
SEE WHAT OTHERS ARE READING:

Tenant eviction: Don't get rid of your tenant before you do these 9 things!

Must you declare your rental income to LHDN & Landlord tax incentives
Best rental practices in Malaysia
Given that the landlord is not 100 percent off the hook if the tenant conducts illegal activities within the rental unit, here are some best practices when it comes to renting out your property.
Screen your would-be tenant before leasing
This is important as it helps you determine if the prospective occupant can not only afford to pay the monthly rent but will also take care of your rental unit and refrain from conducting anything illegal.
However, landlords sometimes neglect this step as a comprehensive background check is a tedious process. To remove the burden of performing this task yourself, engage a property agent to do this on your behalf.
You can also set a certain number of criteria. For instance, you may only want to accept a tenant who:
Has a good credit score
Has a healthy credit history
Can show proof of employment
Is able to pay the first month's rental and security deposit
Has a clean background
There are also red flags to look out for. Check if a prospective tenant:
Has been evicted before
Has a criminal history
Has undergone bankruptcy
Was late on previous payments or has defaulted before
Does not have a stable employment history
Set hefty fines in the tenancy agreement for unlawful activities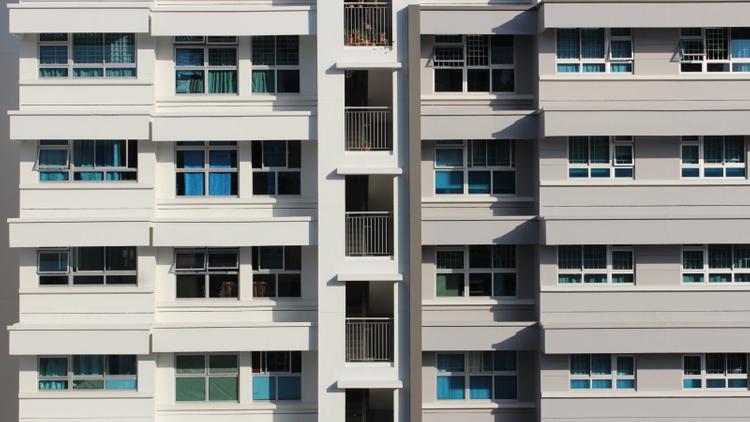 While it is true that you can take your tenant to court if the latter used the leased premises for something illegal, it is also wise to include expensive fines and penalties in your rental agreement as a deterrent.
Notably, there are no federal laws in Malaysia that regulate the scope of a tenancy agreement, meaning tenant and landlord can include as many terms and conditions in the rental agreement as they like to make it more advantageous to themselves. Generally, a tenancy agreement includes the following:
1. Details of the rental unit
This part specifies what type of property being rented out and its location. It also clarifies if the landlord is leasing an entire unit or just a room.
2. Rental and other amounts payable
This part of the contract states the exact monthly rental rate the occupant needs to pay to the property owner. Don't forget to include the payment due date and how it should be paid (e.g., cash, cheque, wire transfer or bank deposit), along with the amount of security deposit, utility deposit and earnest deposit.
3. Tenancy period and renewal
This part contains the agreed upon fixed period of time covered by the tenancy. Specify the date the deal was inked, the date the lease commences and when it will end. The lessor or lessee may also add clauses giving the latter the right to renew or prolong the tenancy, subject to certain conditions.
4. Landlord and tenant's obligations
These include the property owner's obligations such as paying taxes and insuring the rental unit. In return, the tenant is expected to pay their rent and utility bills on time, as well as to take care of the property and the furniture provided. Include an inventory of the furniture and other items in the property.
5. House rules and prohibitions
Finally, this part specifies what the lessee is not permitted to do, such as sublet the property or any part of it to another party, or use the premises for non-residential purposes or anything contrary to the law.
CHECK OUT: How to calculate the rental rate in Malaysia and what is a good rental yield for an investment property
Conducting property inspections as a landlord
Usually, landlords would carry out inspections every three or four months and the interval is often increased to every six months following positive results. It depends on what was agreed on in the tenancy agreement.
Another factor that can be used to determine the frequency of inspection is how long the tenant has been occupying the property and the outcome of prior inspections. For instance, if your occupants are on a long lease and you have already conducted several home inspections without any issues, you may opt to carry out inspections once per year.
You may also decide after the first or second inspection to inspect the property once the tenant is ready to vacate the property. But do not inspect after the expiry of the tenancy agreement as it could be difficult to chase the tenant for damages if there are missing or damaged items, especially if the tenant moves overseas.
While some would want to inspect their rental unit more than once per quarter, always ensure you do so as per the rental agreement, because if it is beyond what is stipulated, the tenant may consider it harassment. You may own the rental property but your tenant legally has a right to a 'quiet enjoyment' of it.
If a property agent or rental agency oversees your property, they may have their own schedule for conducting inspections. If they conduct inspections on your behalf, always talk about your expectations and requirements beforehand to prevent disappointment and misunderstanding.
Conclusion
Leasing a residential property is an excellent way to build a nest egg for the future. A little bit of work can save you from becoming a 'collateral damage' of unlawful activities committed by your tenant. Remember to perform background checks as it will ensure you do not lose your freedom or be forced to pay a hefty fine due to the criminal intent of your tenant.
TOP ARTICLES JUST FOR YOU

 Stamp duty, administration and legal fees for a tenancy agreement in Malaysia

 My tenant is not paying rent. What can I do as a landlord?
Disclaimer: The information is provided for general information only. iProperty.com Malaysia Sdn Bhd makes no representations or warranties in relation to the information, including but not limited to any representation or warranty as to the fitness for any particular purpose of the information to the fullest extent permitted by law. While every effort has been made to ensure that the information provided in this article is accurate, reliable, and complete as of the time of writing, the information provided in this article should not be relied upon to make any financial, investment, real estate or legal decisions. Additionally, the information should not substitute advice from a trained professional who can take into account your personal facts and circumstances, and we accept no liability if you use the information to form decisions.