More homebuyers and prospective property owners are looking to buy energy-efficient and sustainable buildings – and Malaysian developers are meeting that demand!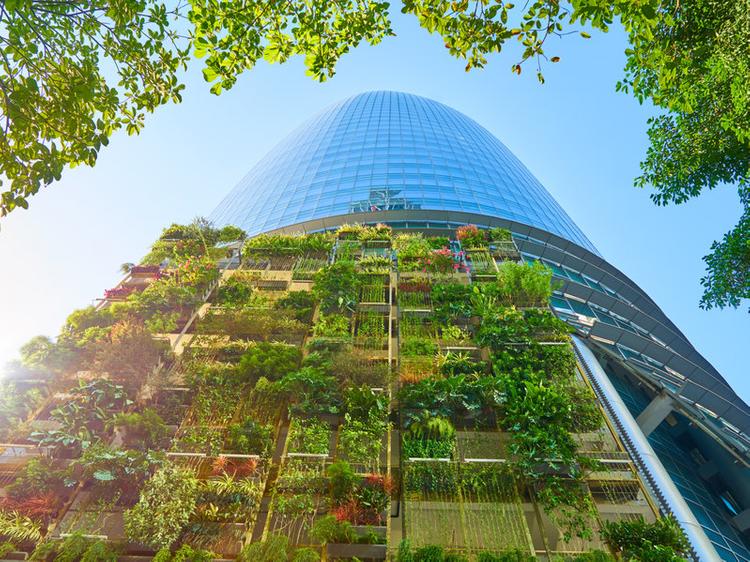 Did you know that there are over 500 registered Green Building Index (GBI) projects in Malaysia?
Green buildings are the latest buzzword in the Malaysian property market, as developers cater to the growing demand for green properties. These not only include environmentally conscious homebuyers but also companies looking to embrace a corporate social responsibility in environmental awareness while benefitting from lower operational costs.
Even our federal government is looking to expand on the green agenda. Malaysia has implemented various policies and schemes related to sustainable development, which includes the Green Technology Financing Scheme, Green Investment Tax Incentives, as well as the Malaysian Green Technology and Climate Change Centre's (MGTC) MyHIJAU Mark programme.
SEE WHAT OTHERS ARE READING:
? Find out the top property developers in Malaysia
? The 19 world's best public and social housing projects you need to know
What is a Green Building?
A "green building" according to the World Green Building Council, is a building or development project that, in its design, construction or operation, reduces or eliminates negative impacts, and can create positive impacts, on our climate and natural environment.
Green buildings are built with the environment in mind – aiming to preserve our natural resources while at the same time, improving our quality of life. Essentially, a green building aims to maximise the efficiency of energy, water, and use of materials, while also reducing its effects on human health and the environment.
Green buildings bring multiple benefits throughout their lifecycle:
Use less electricity (up to 50% less), reducing greenhouse gas emissions
Recycle construction waste and minimise emissions of toxic substances
Save water through the use of rainwater harvesting and efficient fittings
What makes a Green Building in Malaysia?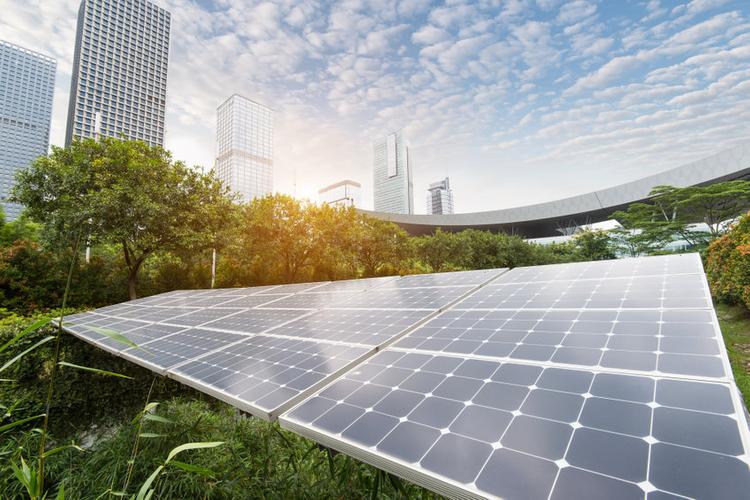 You might be surprised to know that Malaysia has its own official definition for green buildings.
But different countries have their own specified characteristic for what makes a green building, due to different climate conditions, unique cultures, building types, as well as other environmental, economic and social priorities.
Malaysia's Green Building Index (GBI) is an internationally recognised green building tool founded by the Malaysian Institute of Architects and the Association of Consulting Engineers Malaysia in 2009.
The GBI is an independent non-profit initiative, which aims to build a more sustainable future by reducing our cities' carbon footprint and improve our built environment.
What is the GBI rating system? 
GBI-certified buildings are given a rating system as follows:
| | |
| --- | --- |
| More than 86 points | PLATINUM |
| 76 – 85 points | GOLD |
| 66 – 75 points | SILVER |
| 50 – 65 points | CERTIFIED |
What are the six criteria for GBI? 
These points are awarded based on the following green building features and green design elements:
1. Energy Efficiency
It measures how the project is able to eliminate greenhouses gasses by reducing energy demand, resulting in better energy performance.
This includes optimising the building's orientation to maximise natural lighting, as well as the use of renewable energy such as building-integrated photovoltaics (BIPV). These are solar power generating systems or products that integrate seamlessly into the building envelope and are part of building components like the roof, windows, or façades.
2. Indoor Environmental Quality
It measures the project's methods for better indoor air quality, acoustics, as well as visual and thermal comfort through natural passive design and active mechanical solutions. The result is a comfortable indoor air environment for all occupants.
Examples of this include glass panels that reduce glare discomfort, as the installation of insulating rooms to prevent external noise such as road traffic or from neighbours.
3. Sustainable Site Planning and Management
While this measures the project's construction practises, which includes its connectivity to public transportation options, greenery (landscaping), open spaces, and community services. This also takes into account proper construction management and stormwater management of the development.
One element that affects this rating is the use of non-polluting methods for cleaning the exterior of the building.
4. Materials and Resources
Materials and resources measure the project's utilisation of construction materials that are environmentally friendly and sustainability sourced, as well as implement proper construction waste management.
This includes reusing and recycling building materials. The project should also use construction materials manufactured or extracted nearby the development site, reducing the environmental impact caused by transportation.
5. Water Efficiency
This measures how the project is able to integrate the use of rainwater harvesting systems, water recycling, and water-efficient fittings. The aim is to reduce potable water consumption in the building or development.
6. Innovation
Lastly, there's innovation. It measures how the project uses new innovative design and initiatives, examples include the use of solar thermal technology and the use of self-cleaning facades – a higher score is awarded for developments that go above and beyond the requirements set by the GBI.
What is GreenRe?
Green Real Estate, or GreenRE, is an alternative rating system introduced by the Real Estate and Housing Development Association of Malaysia (REHDA) in 2013. It was developed in collaboration with the Ministry of Energy, Green Technology and Water and other government agencies and statutory bodies such as the Construction and Industry Development Board (CIBD), and the Institute of Engineers Malaysia.
GreenRE assesses a building or development project's green building features and green design elements based on its energy and water efficiency, waste management, operations and management, and indoor environment quality – resulting in reduced carbon emissions and a more comfortable living or working environment for occupants.
A GreenRE certification lasts for three years and will need to be renewed through a re-certification process. To be eligible for renewal, the building or development intends to retain the same GreenRE scheme and rating, and must not have been retrofitted since the last assessment. Otherwise, a new application needs to be submitted.
GreenRE has certified close to 200 million sq ft worth of projects in Malaysia.
GreenRE-certified buildings are given a rating system as follows:
| | |
| --- | --- |
| More than 90 points | Platinum |
| 85 – 90 points | Gold |
| 75 – 85 points | Silver |
| 50 – 75 points | Bronze |
This is the GreenRE assessment process flow:
 After registration, buildings/developments will be pre-assessed during the planning stage to ensure it meets GreenRE green building standards.
Once the design stage of the building/development has been completed, it will be assessed for a provisional certification.
The building/development receives the provisional certification based on the final design submission.
GreenRE will monitor the construction of the building/development.
A site verification is conducted by GreenRE when the building/development is completed and in use.
Once all the checkboxes have been cleared, the building/development will be awarded a GreenRE certification based on the above rating system.
What's the difference between GBI and GreenRe?
The biggest difference between GBI and GreenRE is the cost of certification.
In general, a GreenRE green building certification is more affordable compared to a GBI certification, provided that the applicant is a member of REHDA. To become an ordinary REHDA member, there is an RM2,000 entrance fee and a yearly subscription fee between RM1,000 to RM5,000 based on the company's paid-up capital.
Take a look at the table below for the price difference between a GBI and GreenRE certification
GBI registration fee

GreenRE registration fee (inclusive of 20% discount with a REDHA membership)

Building | Intermediate (4,0001 to 10,000 m2 total gross floor area)

RM10,000 for new construction
RM9,000 for an existing building
Renewal fee: RM2,500

RM8,000 for new construction
RM7,200 for an existing building
Renewal fee: RM2,000 for residential, RM7,000 for commercial

Building | Extra Large (50,001 to 100,000 m2 total gross floor area)

RM45,000 for new construction
RM19,000 for an existing building
Renewal fee: RM11,000

RM36,000 for new construction
RM15,200 for an existing building
Renewal fee: RM5,000 for residential, RM15,000 for commercial

Township | Intermediate (41 to 100 acres)

Township | Extra Large (351 to 500 acres)
What is
Leadership in Energy and Environmental Design (LEED)?
Another alternative green building certification used in Malaysia is the Leadership in Energy and Environmental Design (LEED), developed by the non-profit U.S. Green Building Council (USGBC) and used all over the world.
LEED consultants work with developers at all stages of the building or development's design, construction, operations and maintenance. The developer needs to maintain these standards to retain its LEED certification.
LEED certifications are awarded to:
New construction or major renovations (BD+C, Building Design and Construction)
Complete interior fit-out projects (ID+C, Interior Design and Construction
Existing buildings undergoing improvement work or little to no construction (O+M Building Operations and Maintenance)
Residential or non-residential new land development projects or redevelopment projects (ND, Neighbourhood Development)
Homes
Cities or sub-sections of a city
There are 205 buildings in Malaysia that are LEED-certified. LEED ratings are as follows, based on the number of points achieved:
| | |
| --- | --- |
| More than 80 points | Platinum |
| 60 – 79 points | Gold |
| 50 – 59 points | Silver |
| 40 – 49 points | Certified |
The LEED score is determined by the building/development's energy and water use, waste management, transportation and human experience. This translates to a building or development that is truly conserving energy and water use, reducing its carbon footprint, generating less waste while supporting the health and well-being of its occupants.
The benefits of green building – living and working
There are several positive benefits to living or working in a green building or neighbourhood.
The emphasis on natural lighting and improved air quality in green buildings provide a conducive healthy environment to live or work. According to a collaborative research from the Harvard T.H. Chan School of Public Health, Syracuse University Center of Excellence, and the State University of New York Upstate Medical School in 2015, workers in green buildings that are well-ventilated record a 101% higher score in brain functions compared to those in conventional buildings.
There is also expanding research on the effects of increased greenery in our surroundings. Studies have shown that spaces constructed with the natural environment in mind can lower stress, boost productivity, and increase creativity. Another Finnish study by the Forest Research Institute on the effects of urban green environments found people feel psychologically restored just being 15 minutes in nature.
Not to mention, the cost savings on utility bills at the end of the month thanks to green buildings' water and energy efficiency, or the fact that public transportation is usually a stone's throw away.
Green buildings aim to reduce the environmental impact of urban development through better planning, energy efficiency, and waste management, but it has gone beyond its environmental goals to provide a space that fosters productivity and improves our health. With that in mind, it is no wonder that there is a growing demand for GBI-certified buildings in Malaysia, with more than 500 more projects currently in-planning or under development in the country.
Disclaimer: The information is provided for general information only. iProperty.com Malaysia Sdn Bhd makes no representations or warranties in relation to the information, including but not limited to any representation or warranty as to the fitness for any particular purpose of the information to the fullest extent permitted by law. While every effort has been made to ensure that the information provided in this article is accurate, reliable, and complete as of the time of writing, the information provided in this article should not be relied upon to make any financial, investment, real estate or legal decisions. Additionally, the information should not substitute advice from a trained professional who can take into account your personal facts and circumstances, and we accept no liability if you use the information to form decisions.