You don't need to go perfectly zero-waste to save the environment. Here's your cheat sheet.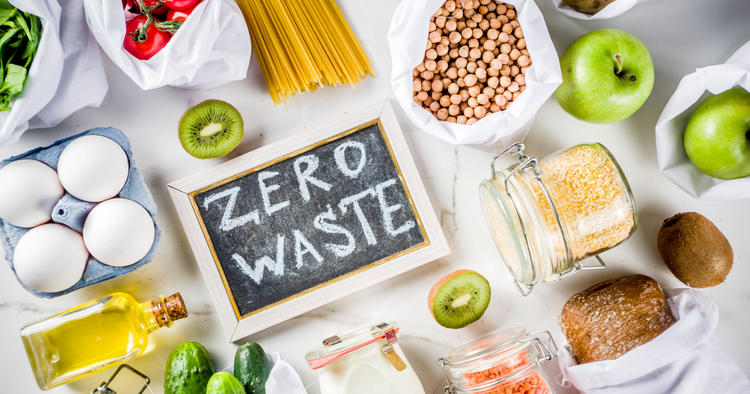 As much as we would like to, we can't all be eco-heroes. Let's face it—going zero-waste all the way requires phenomenal effort. We'd need to be conscious of all our daily actions, and that can get exhausting. 
Yet, we still want to do our part for the environment. We just want it to be less idealistic and more realistic. Hands up if you constantly forget to wash your metal straws…
We hear you, and we understand. That's why we've found other ways that you can contribute to the zero-waste movement without going to the extreme. After all, it's always better to do something than to strive for perfection only to give up on your zero-waste tendencies after a month. 
This one's for those who are not able to hit that perfect zero just yet.
Choose where you shop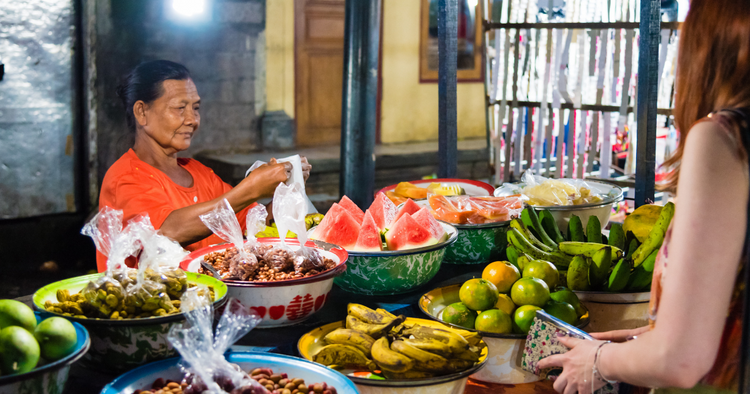 We all want to save money. What if we told you that you can do that, and reduce plastic usage at the same time? Most large supermarkets use too much plastic in packing their fresh produce, and the cost of that trickles down to you, by way of more expensive produce. That's a little unfair, no?
To remedy that, why not get your fresh produce at the local wet markets or pasar malam instead? You can get local produce for up to 50% less than you would at the supermarket, and more often than not, fresher items. The wet market also sells free-range chicken eggs (kampung eggs), sans plastic. Not only are you saving cost for yourself and reducing plastic consumption, but you're also supporting your local farmers. Now that's what we call a smart shopper. 
Pick up trash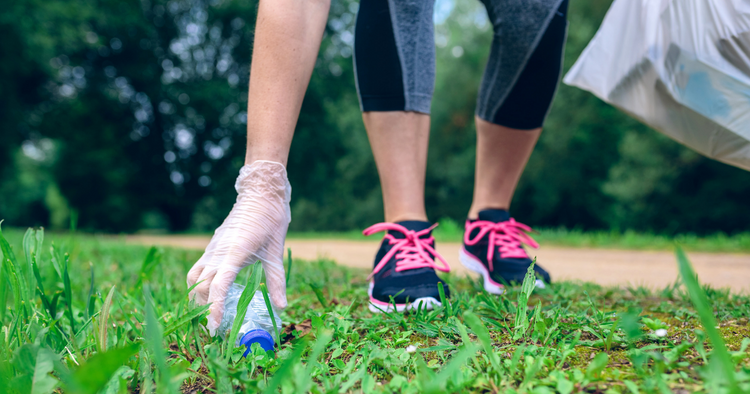 It's so easy you wonder why more people aren't doing it. By simply picking up trash that you see can save plenty of waste from clogging up drains and flowing into our oceans. Remember the gotong-royong activities that we used have back in school? There's no reason to stop it the moment we enter adulthood. 
The few seconds you take to pick up litter you see at the side of the path will expand into something bigger—like saving the environment. In fact, the Swedish people have even invented a word for it: plogging. An abbreviation of "jogging" and "picking up litter", this movement involves jogging in any city and picking up any form of litter you find strewn along sidewalks, roads, and trails. The act of plogging even picked up in American and European regions—hopefully, it'll soon be a thing in Asia as well. After all, getting fit while saving the environment sounds pretty heroic. 
Barter or give away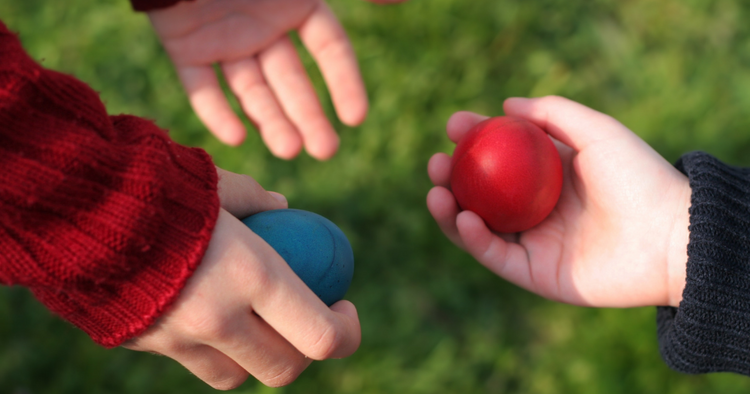 In the same vein of trading Pokemon cards to gain something you don't have (and not needing to spend money to buy more cards), we encourage you to do the same with the items you already own. Perhaps you are in search of a certain book. Why not find out if someone else is done with their copy and wouldn't mind trading theirs with your own collection of books?
There are many Facebook pages and communities that focus on bartering various items of similar value. Alternatively, there are also Facebook pages like Beli Nothing Project that enforces a strict "giving only" rule where you can donate unused items for free. Conversely, if you're in search for a particular item, you can request for it and find out if anyone else in the community wouldn't mind giving theirs to you. By doing so, it helps eliminate unnecessary waste in our landfills and give our old and unused items a new lease of life.
Grow your own food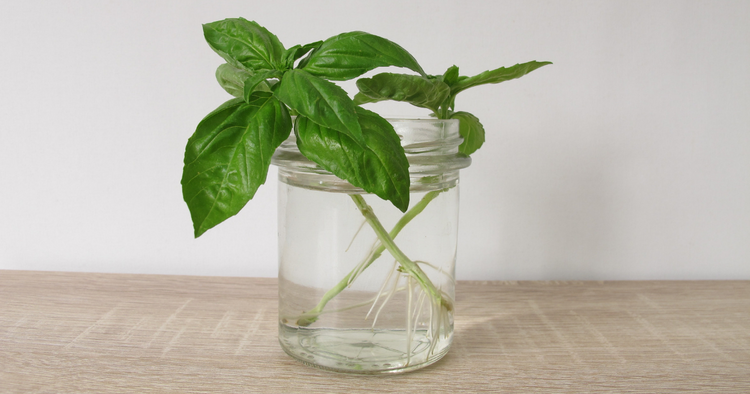 Honestly, it's so much easier than you think. You don't need green fingers to be able to grow simple, edible herbs at home. It's a money-saving method that adds up over time! All you need is a few plastic containers or glass jars, and your leftover vegetable scraps.
Most basic kitchen herbs such as basil, spring onions, thyme, garlic, and even lettuce can easily be regrown and re-harvested from leftover roots and cuttings—just submerge them in water and you will be able to harvest them in a few weeks. In fact, this method requires little care and can even be grown on your window sill. Not only do you save the cost of buying herbs, but you contribute less to food waste and also feed your family at the same time—a win-win situation!
Teach the art of recycling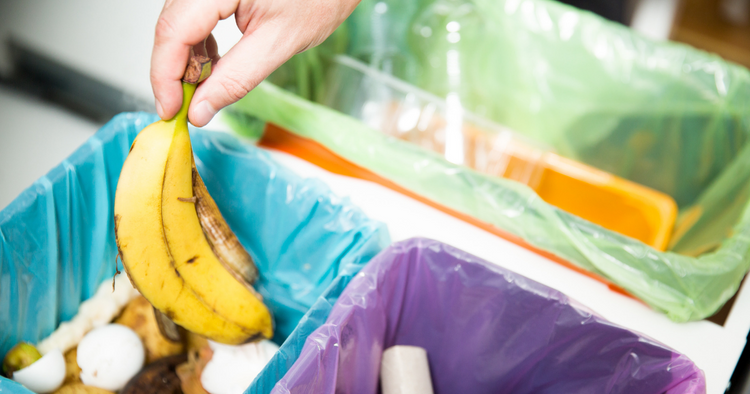 Separating your trash for the purpose of recycling is a great habit that can be learned—and what better way to do so than by starting at home? If you have kids, pass on that knowledge and get them into the habit. You may not see it now, but children who are educated on recycling will grow up to be more eco-friendly adults, which in turn benefits our planet's future.
No kids? Well, how about championing the habit to your friends, family and even neighbours? It only takes one converted household to make a vast difference in our carbon footprint. Don't aim for perfection—going zero waste all the way is not easy. Instead, aim to reduce little by little wherever possible. Consistency is key and definitely more sustainable for everyone in the long run.
Learn a new skill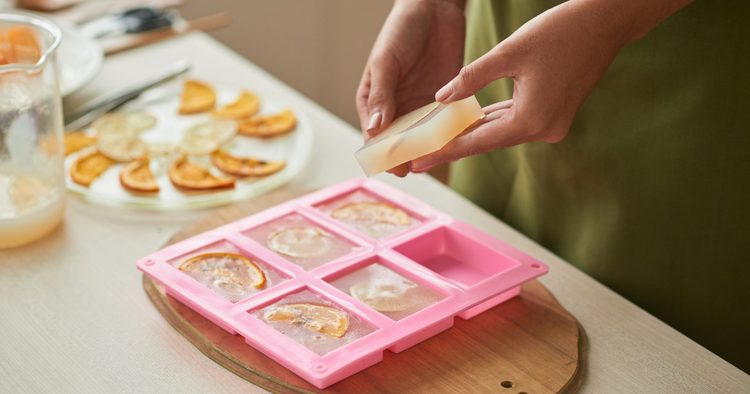 This one's pretty fun—we're talking soap-making, sewing, painting, macrame, and more. With so many craft classes available in Kuala Lumpur these days, you're spoilt for choice. Paying a one-time fee to learn something leaves you with a valuable skill that could potentially serve as part of your zero-waste effort. For example, learning how to make soap gives you a great reason never to buy body wash in plastic packaging ever again—especially since you can make soap in your own custom scent, shape, and colour. This could also possibly be an incredible side income for you as well!
As for painting? Well, you won't need to buy birthday or greeting cards (which almost always come in a plastic sleeve) now that you can paint your own. It's always nice to be on the receiving end of a thoughtfully hand-painted festive card than a store-bought one. Anything you learn these days can be turned into an economical and eco-friendly effort, so take your pick.
Now that you know the alternatives to living an almost-zero-waste lifestyle, you can see that it isn't impossible to live sustainably while still doing your part for the environment. It's always better to start with something than nothing at all. 
Disclaimer: The information is provided for general information only. iProperty.com Malaysia Sdn Bhd makes no representations or warranties in relation to the information, including but not limited to any representation or warranty as to the fitness for any particular purpose of the information to the fullest extent permitted by law. While every effort has been made to ensure that the information provided in this article is accurate, reliable, and complete as of the time of writing, the information provided in this article should not be relied upon to make any financial, investment, real estate or legal decisions. Additionally, the information should not substitute advice from a trained professional who can take into account your personal facts and circumstances, and we accept no liability if you use the information to form decisions.