Don't worry, there are other ways to afford that dream renovation. We take a look at what you should know about renovation loans, loan refinancing, developer rebates and easy payment plans.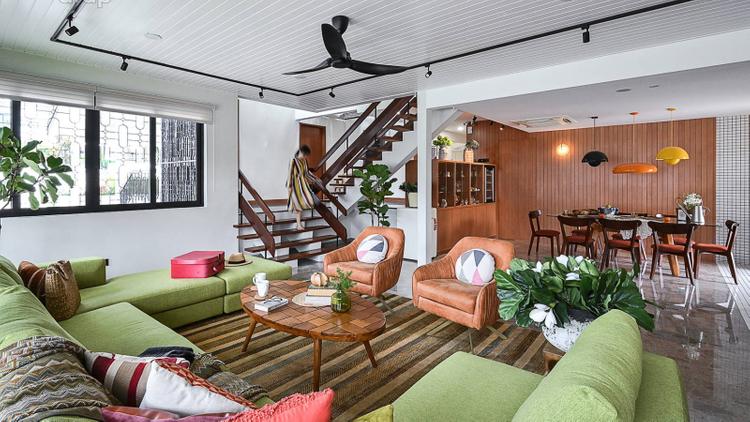 They say it takes more than a house to make a home. That's certainly true, because one important ingredient to making a house your home is renovation. You may have a same-specification house with your neighbors, but you can make it truly yours by peppering it with your individual touches. That process often starts with a renovation.
You may want to build a luxurious island in your kitchen, change all the bathroom tiles for those relaxing hot tub nights and knock down walls to make an open kitchen. However, the sad truth is these things cost a lot of money and some of us may not be able to afford it.
But what if you can? What if it's just a matter of finding the right channels to finance that amazing renovation you have planned in your head? We have listed below some of those channels that you can explore.
1. Get a loan from a bank
The most obvious solution but yes, you can obtain a loan to renovate your home. Assuming you have the capability to service the loan, this is a good option as it allows you to complete your renovation in one go, thereby removing the hassle of having to do little renovations over a long period.
There are two types of loan you can take:
Personal Loan
This is probably the most obvious solution to finance your renovation. All major banks in Malaysia offer this facility, although their terms and conditions may differ. So, you may want to shop around to see which one gives you the best deal. To do this more efficiently and to ensure you don't end up taking a larger loan than you need, set a budget for your renovation before shopping around for a loan.
Renovation Loan
Some banks also offer special loans for home renovations, although these loans are often only offered to customers who have taken out a housing loan with the bank.
OCBC Bank offers a Renovation & Refurbishment Loan that comes with a flexible repayment period of up to 10 years or age 70 (whichever is earlier), zero monthly maintenance fees, and even an option to start repaying instalments up to one year after loan disbursement, which allows you to recuperate financially after the outlay of moving into a new home before you start servicing the loan.
Pros: Given how competitive interest rates are these days, this could be the most practical way to get financing for your home renovation.
Cons: There is an interest rate for the loan so you would end up paying more for your renovation than what your vendor has charged. The longer the tenure, the higher the interest rates so it would be better to choose the lowest tenure you can afford.
2. Refinance your home loan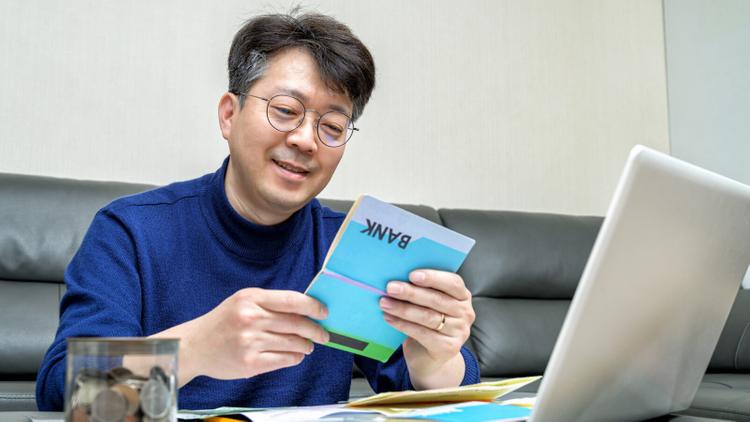 This option is for homeowners who are looking to renovate the home they are living in. Assuming your home has appreciated in value, refinancing your home loan essentially involves you taking out a new loan with a fresh set of terms that may be an improvement on your existing loan. You can then cash out the appreciated value and that can be used for your renovation. You can also shorten your loan tenure if you wish, so you would be able to pay off your loan sooner.
Standard Chartered has a Zero Cost mortgage financing package where the bank will absorb the loan legal fees, stamp duty and valuation fees if you refinance with them.
Pros: An easy and clean way to benefit from the value appreciation of your home without having to sell it. It also allows you to potentially lower your interest rates given how contemporary interest rates are so competitive which will translate to a lower instalment amount.
Cons: You're committing yourself to another loan. If you are significantly deep into paying off your previous loan, then you may want to consider if this is something you want to do unless you are able to refinance it into a shorter timeframe so that you can pay off the refinanced loan in about the same time as the original loan.
FIND OUT: Home Renovation: What approvals to obtain and other tips for house owners
3. Rebate from property developers
In today's highly competitive property market, developers are constantly offering 'freebies' to lure prospective buyers. The common thing these days is for homes to come packaged with fixtures and appliances such as oven, hood, hob and air conditioners.
Some developers go beyond that by offering discounts that are given back to the home buyer as cash rebates as soon as they purchase the home. These can range from 5% to 15% of the purchase price which, if your home is on the pricier end of the spectrum, can be sufficient to cover your renovation cost.
Pros: It's basically a gift without a catch. Well, other than buying the property, which you already intend to. If the property is something you would buy even before knowing about the rebate, this would be an even better surprise.
Cons: The amount offered by the developer is usually used to cover legal and administrative fees for your strata title. Assuming you use the funds for your renovation instead, you would need to set aside the amount necessary at a later date.
4. Take advantage of renovation instalment plans or easy payment plans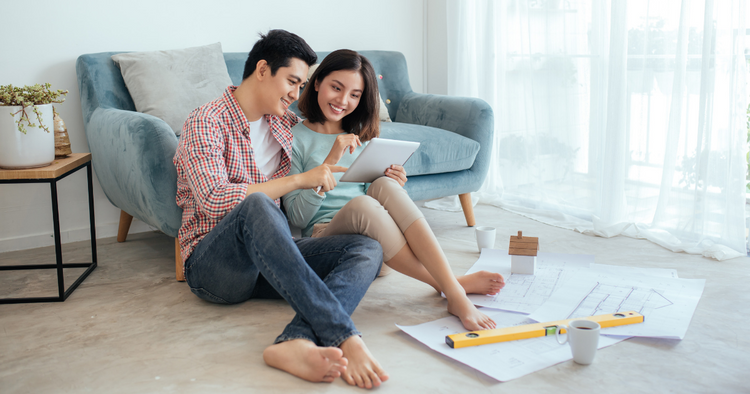 If you prefer to break the payment for your renovation into smaller, more manageable instalments, one way you can do this is to secure a vendor that offers this sort of payment facility.
A platform like Kaodim for example offers three flexible payment facilities for customers who secure their contractors through their platform. You can split your payments into different phases of completion, or split into 6 to12 month instalments with 0% interest. This allows you to still have your renovation work be collected under a single vendor.
If you prefer to secure different contractors to do different types of work for your home, you can source for vendors that can offer you an easy payment plan. IKEA offers a 0% interest Instalment Payment Plan (IPP) if you let them design your dry and wet kitchen.
Floor Depot also offers a 0% instalment plan if you buy your flooring materials from them. Many other vendors also offer these easy payment plans as well as tie-ups with credit cards. Check with the vendor first before proceeding.
Pros: Easy payment plans allow you to pay the bill in instalments which reduces the burden of a huge lump sum outlay. Most of them also allow you to do it with 0% interest, so you're actually paying for only the cost of your renovation work.
Cons: These easy payment plans are only offered by some vendors, so your choices are limited. In some cases, you may have to pay a premium for vendors who offer these facilities. Cheaper small-time contractors would probably not have them.
There is always a solution to finance your home renovation depending on your stream of income, financial situation and the size of your renovation. Choose one that is the right solution for you. Also, don't bite off more than you can chew – it doesn't make sense to sign up for a renovation that you can't afford. Work out a sensible budget and never deviate from it. Then you will be on the right footing to access one of these solutions.
TOP ARTICLES JUST FOR YOU:

Feng shui: Basic rules for house renovation

What should you do after a house renovation?

10 tips to avoid being cheated by property developers when buying a house
Disclaimer: The information is provided for general information only. iProperty.com Malaysia Sdn Bhd makes no representations or warranties in relation to the information, including but not limited to any representation or warranty as to the fitness for any particular purpose of the information to the fullest extent permitted by law. While every effort has been made to ensure that the information provided in this article is accurate, reliable, and complete as of the time of writing, the information provided in this article should not be relied upon to make any financial, investment, real estate or legal decisions. Additionally, the information should not substitute advice from a trained professional who can take into account your personal facts and circumstances, and we accept no liability if you use the information to form decisions.