Waste not, want not; this is the typical question that runs through everyone's mind to get rid of the household appliances they no longer use. Throwing them away senselessly may not be a good practice, since there are places for you to send them off where they can still be useful.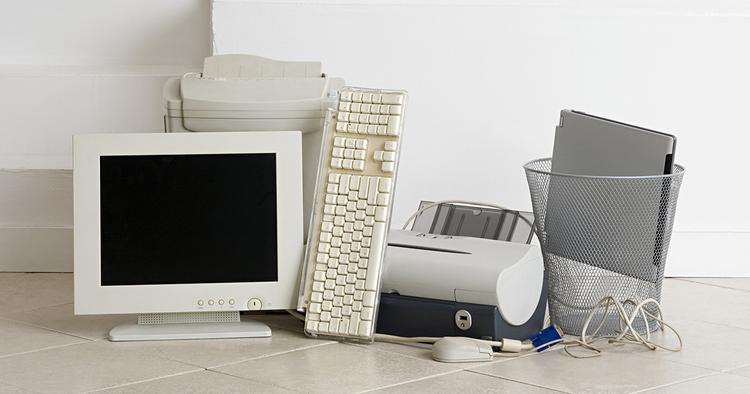 Have you got a laptop lying around that you no longer use? Maybe you wanna get rid of those old-school DVDs, VCDs, or DVD/ VCD players fast before your niece and nephew come over and find out what a dinosaur you are? What about those cranky old air conditioners or fridges that have been in your home since you were a toddler? Not to sound dramatic, but it's con te partirò to these wonderful items after years of service.
These are just a few examples of e-Waste or electrical and electronic wastes that eco-conscious people need to pay attention to. If you're passionate and serious about recycling household waste, read on to learn more about e-Waste management, and where and how to dispose of electronic and electrical items in Malaysia.
What is e-Waste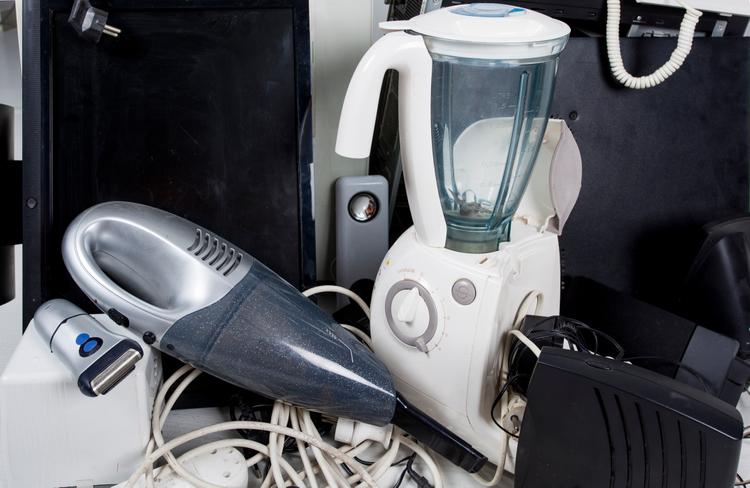 e-Waste is unwanted, broken, old, and nearing 'useful life' electronic products. There are at least nine types of e-waste categories. Household e-Waste is one of them and it is made up of small appliances, consumer electronics, etc.
What is household e-Waste

 
Household e-waste is simply any household electrical and electronic appliances that you no longer can or want to use and need to dispose of. These could range from old TVs, fridges, handphones, laptops, air conditioners, washing machines, VCD or DVD players, PCs, hairdryers, to projectors. 
e-Waste statistics in Malaysia
According to The Global E-waste Monitor 2020 report, it is estimated that Malaysians generated 364 kilotons (kt) of e-Waste in 2019 or an average of 11.1kg per capita. However, data for the e-Waste collection rate is marked as "not available".
On a larger scale, the world generated 53.6 million metric tons (Mt) of waste – an average of 7.3kg per capita – and only 17.4% was officially documented as properly collected and recycled.
The report expressed concerns that recycling activities are not keeping up with the amount of e-Waste that people are generating each day. While recycling activities have grown to 1.8Mt since 2014, the total number of e-Waste has also increased by 9.2Mt.
Impact of improper e-Waste disposal 
A good majority of e-Waste could contain materials that are toxic and potentially hazardous; not only to the environment but also to our health in general. So simply throwing them into the bin may be risky, as many of the electronic and electrical items contain the following:
Can be found in certain types of batteries that can cause permanent damage to the kidney and heart.
Can be found in light bulbs and computer monitors that can cause muscle weakness, impaired physical development, and memory problems.
Can be found in computer towers which can cause chronic lung diseases. 
Other heavy, hazardous metals such as cadmium, chromium, and lead may also be present. This is why it's important to dispose of your e-Wastes thoughtfully. Also, let's not forget that improper e-Waste disposal could lead to a build-up of landfills.
Another reason not to dispose of your e-Waste mindlessly is that the smaller parts contained in the electronic and electrical items may be salvageable, and therefore can be reused and repurpose for new devices or other projects. 
READ: 5 carpet cleaning hacks you need to try to make it look new
What is a good way to dispose of e-Waste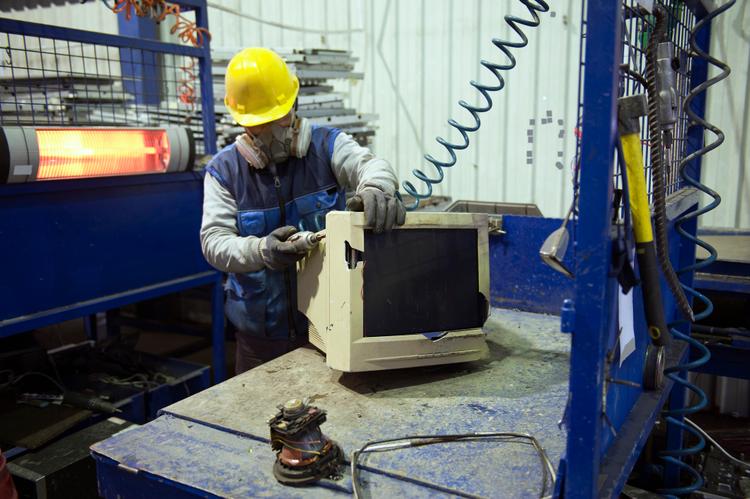 One of the best ways to dispose of e-Waste is to give them a new life. Well, thanks to technology, e-Waste disposal is no longer a hassle. There are plenty of eco-conscious companies and startups in Malaysia that are dedicated to disposing of household e-Waste properly for the greater good of the community. And they make the process of e-Waste disposal a lot easier for everyday people.
However, before you reach out to any of these companies or startups, you might want to create a list of e-Waste items that you're planning to dispose of, separate them based on their condition or category, and then find the right place to send them over to, or better yet, have them picked up at your house (some offer free collection, some may charge a minimal amount for the pickup service).
There are at least nine types of e-Waste categories that can help your disposal process a lot easier:
Major appliances (refrigerators, washing machines, dryers, etc.)
Small appliances (vacuum cleaners, irons, blenders, fryers, etc.)
Computer and telecommunication appliances (laptops, PCs, telephones, mobile phones, etc.)
Consumer electronics (video and audio equipment, musical instruments)
Lighting devices (incandescent light bulbs, fluorescent tubes, gas-discharge lamps, etc.)
Electrical and electronic tools (drills, saws, gardening devices, etc.)
Toys, leisure (electronic toys, models, sports equipment)
Medical devices (all medical equipment except for implants)
Monitoring devices (detectors, thermostats, laboratory equipment, etc.)
What e-Waste cannot be recycled or cannot simply be disposed of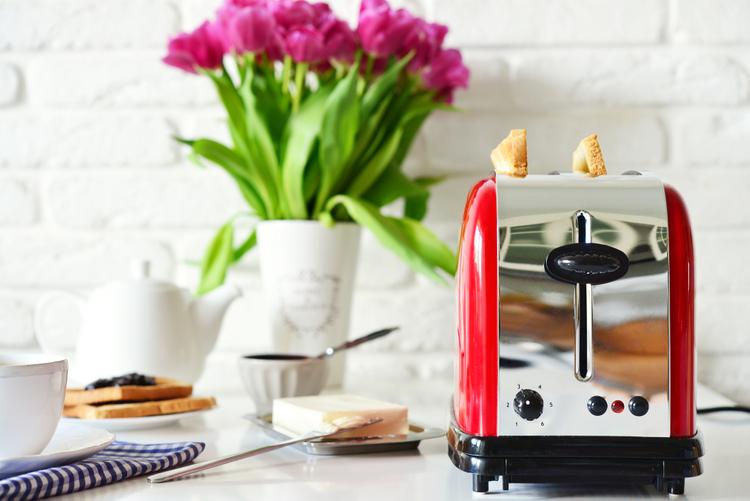 As mentioned previously, a good majority of e-Waste could contain materials that are toxic and potentially hazardous. So before you rush over to the living room or the kitchen, several e-Waste items cannot be simply thrown into the bin, which includes:
Toasters, coffee makers, microwave ovens
Hot plates, microscopes, calorimeters
Computer monitors, televisions
Printers, scanners, laptops, keyboards, CD and MP3 players, copiers, telephones, lamps, clocks, flashlights, circuit boards, camcorders, fax machines, cell phones, hairdryers, irons, and blenders.
What are the ways to recycle e-Waste and h
ow do I dispose of electronics in Malaysia
According to Columbia Climate School, there are formal and informal ways of recycling e-Waste.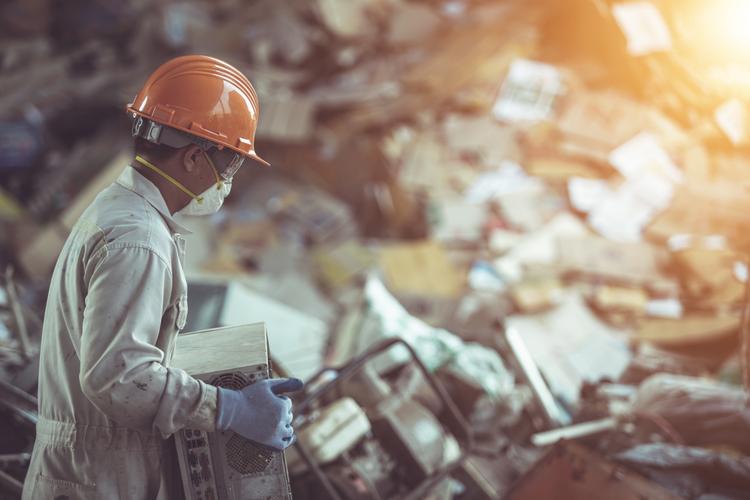 Formal e-Waste recycling typically requires electronics disassembling, separating, and categorising the contents according to the material before cleaning them. 
Next, the e-Waste items are mechanically shredded so further sorting can be done using advanced separation tech. Companies that do this kind of thing need to adhere to health and safety rules and use pollution-control technologies that reduce the health and environmental hazards of handling e-Waste. 
Meanwhile, based on a study by the watchdog group Basel Action Network, they found that 40% of the e-Waste supposedly recycled in the United States (US) was exported. What's worse is that most of it ended up in developing countries, usually in Asia and including Malaysia, where informal recycling is typically unlicensed and unregulated.
Informal e-Waste recycling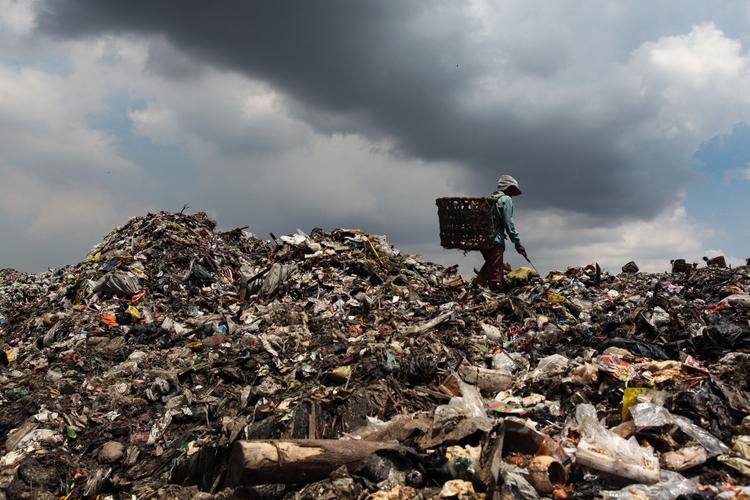 At these informal recycling sites, men, women, and even children would work to recover valuable materials by burning devices to melt away non-valuable materials using mercury and acids, and dismantling devices by hand to reclaim other materials of value. Normally, they don't wear any sort of protective equipment and lack any awareness that they are handling dangerous materials. 
Research has found that inhaling toxic chemicals and direct contact with hazardous e-Waste materials (even in some formal e-Waste recycling settings) result in increases in spontaneous abortions, stillbirths, premature births, reduced birth weights, mutations, congenital malformations, abnormal thyroid function, increased lead levels in the blood, decreased lung function, and neurobehavioural disturbances. Moreover, e-Waste toxins contaminate the air, soil, and groundwater.
Therefore, to avoid these health and environmental hazards, best not to try and dismantle, refurbish, repair, or resell used electronic devices on your own. Pack them well based on their type/ category, and let the pros do the rest.
READ: 10 biggest pros and cons of using an air fryer
Where can I recycle e-Waste in Malaysia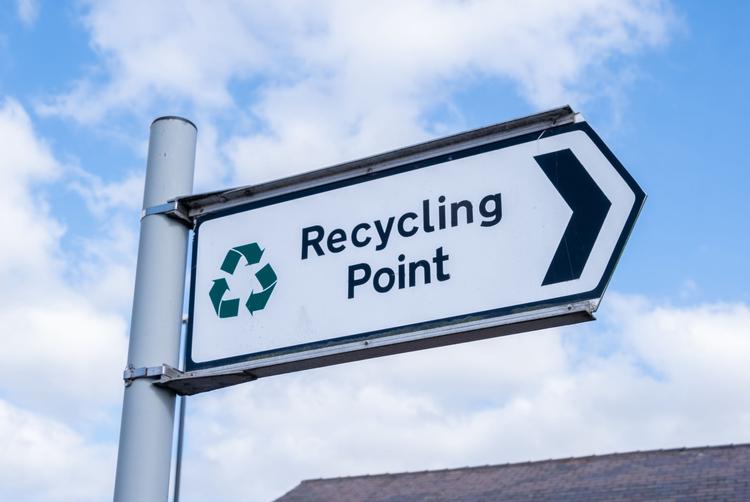 e-Waste disposal awareness among the Malaysian community is still something that requires further action to spread awareness. However, in urban areas, consumers have started to realise the importance of proper e-Waste management and disposal. For those living in Klang Valley, there are quite a few places to choose from. 
Where can I dispose of my e-Waste in Klang Valley
If you live in Klang Valley, here are the places where you can send your e-Waste
UrbanR Recycle+
SOLS Tech
Pertubuhan Amal Seri Sinar (PASS)
Taiwan Buddhist Tzu-Chi Foundation Malaysia
T-Pot Group
IPC Recycling & Buy Back Centre
Senheng's e-Waste Recycling Program

Where can I throw e-Waste in Penang
Please don't simply throw or dump electronic waste. You can reach out to Ellusion: Recycle E-Waste via their Facebook page for proper disposal of e-waste. They provide an e-Waste recycling service in Penang.
 e-Waste collection centres in Malaysia 
If you don't live in Klang Valley, fret not! the Department of Environment (DoE) has compiled a list of e-Waste collection points by state (only Peninsular Malaysia at the moment); from Perlis to Johor Bahru. You may find out the nearest centre and more information on the list.
 e-Waste recycling companies in Malaysia
Similarly, the DoE list also features a list of licensed e-Waste recycling companies by the state in Peninsular Malaysia. You may contact the nearest e-Waste recycling companies for more info on things like items that they accept, how to pack e-Waste items properly, and so on.
READ: Everything in this architect's home is either recycled or repurposed
Edited by Rebecca Hani Romeli
Disclaimer: The information is provided for general information only. iProperty.com Malaysia Sdn Bhd makes no representations or warranties in relation to the information, including but not limited to any representation or warranty as to the fitness for any particular purpose of the information to the fullest extent permitted by law. While every effort has been made to ensure that the information provided in this article is accurate, reliable, and complete as of the time of writing, the information provided in this article should not be relied upon to make any financial, investment, real estate or legal decisions. Additionally, the information should not substitute advice from a trained professional who can take into account your personal facts and circumstances, and we accept no liability if you use the information to form decisions.