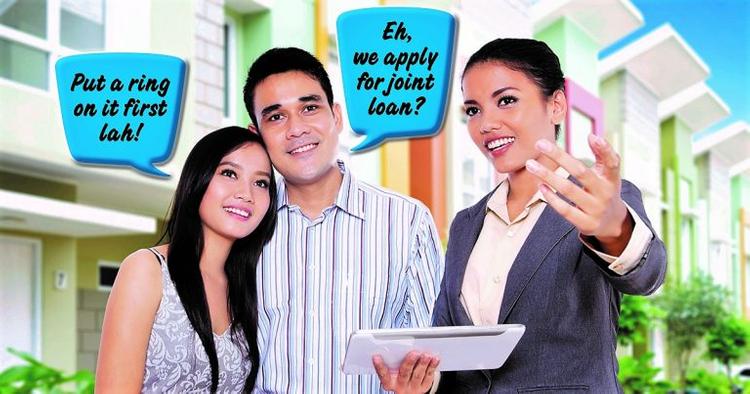 When you're young and in love, all efforts are put into making every little dream come true; including buying a home together. For couples, buying a home would be the most expensive purchase they will ever make, which can be both thrilling and nerve-racking at the same time.
It is true that the combined incomes enable couples to have a bigger budget for their house purchase. Nevertheless, buying a property through joint ownership is not challenge-free, especially in the event of an unexpected illness/injury or worse, a split up down the road.
Read the 2019 version of this article: 4 Things you should consider before applying for a joint property loan
Here are 5 tips to guide young couples in ensuring a smooth home buying journey:
# 1 Check your combined credit score
Your credit score is one of the most important factors in qualifying for a loan. Take note that married couples are assessed as a single unit by financiers, hence if your spouse has a poor credit score, it might affect your margin of financing.
Scrutinize both your credit reports, available either via CTOS  or the Central Credit Reference Information System (CCRIS), for mistakes, unpaid accounts or collection accounts. Just because you pay your bills on time every month, it doesn't mean you have an excellent credit profile. A good benchmark is to not exceed or spend more than 70% of their combined credit card limit.
READ: How to keep a good  credit score
So, control your spending, people!
The same goes for your Debt Service Ratio (DSR). This calculation, which showcases a person's debt against his/her monthly income (that's after tax and EPF contribution), is used by banks to determine your loan servicing ability.
 DSR = (Total Commitment ÷ Nett Income) × 100 
Most banks have a lending benchmark of between 60-70%, depending on the borrowers' demographic.
Try to minimize the number of debts and obligations you take up. Do you really need two cars or can the two of you make do with one? Also, do not neglect your PTPTN repayments as any default shows up on your credit report as well.
#2 Think long-term & imagine worst-case scenarios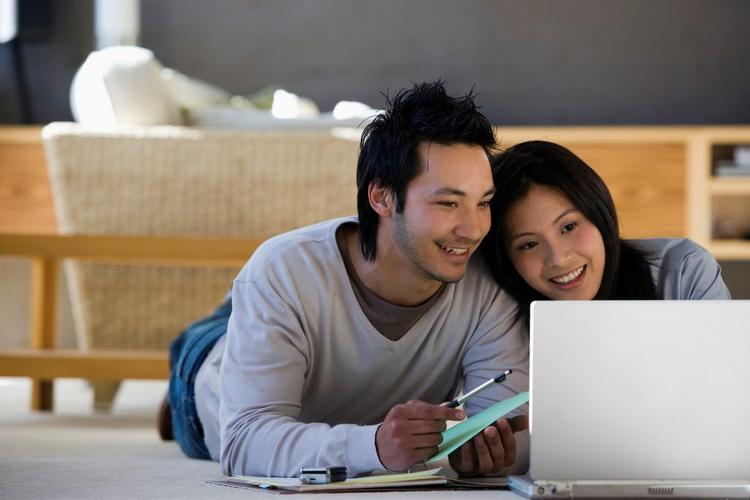 Saving up for a down payment might be easier for couples as there are two people contributing towards this sum.
Nevertheless, couples should be prudent when it comes to deciding on their budget for a home purchase. You will have to imagine the worst case scenario – What is one of us falls sick or passes away, will I be able to service the loan on my own?
Hence it is advisable for young couples to purchase a house that does not stretch their financial capabilities. Just because you can qualify for an RM800,000 home loan, it is not a good idea to borrow the maximum amount. Instead, settle for a loan amount on which you will be able to manage on your own, should the circumstance calls for it.
It is vital for both husband and wife to prepare a will beforehand too, stating that 50% of the property that is registered under the will bearer's name is to be given to his/her spouse. Otherwise, the property share will go towards the deceased's parents and siblings, as per the laws of intestacy and distribution.
On that note, couples, both married and unmarried must be prepared for the possibility of a divorce or break-up.
Sit down with a lawyer to put down in writing an agreement to avoid disputes in the case of a relationship breakdown. This agreement should detail the percentage of the home's share each party is entitled to, especially if the two of you contributed different sums for the down payment, as well as what happens after the split, including who will pay utilities, etc?
READ: What is CTOS and how it affects a home loan approval?
# 3 Get all the relevant documents ready
When applying for a joint home loan, both parties must have proof of income and taxes. Banks typically would request for recent salary pay slips as well as tax returns and bank statements. In a nutshell, here is the list of documents that the both of you will need:
A copy of your Identification Card (NRIC)
The property booking Form or receipt
The Sales & Purchase Agreement (SPA)
Latest 3 months pay slip (for Basic Salary)/Latest 6 months pay slip (for Basic + Commission Earner)
Latest 3 months personal bank statement (for Basic Salary/Latest 6 months pay slips (for Basic + Commission Earner) which show your salary credited as per pay slip
Latest EA form
Latest KWSP (EPF) statement
Income Tax – Latest Form B/BE with payment receipt acknowledgement
Any deposit statements such as fixed deposit, ASB or bonds (if any)
Knowing which documents you need and where to find them can save a whole lot of time and you won't be scrambling at the last minute.
Besides that, couples should understand how banks view 'income' familiarize themselves with the basics of mortgage loans and finance. For example, a self-employed individual or freelancer will have a harder time getting a loan than others as they lack a steady paycheck from an employer. Thus, they will need at least a solid two years' income history to show the banks for loan applications.
Consider setting up a joint bank account, that is if  you don't already have one. Each party can then arrange for automatic monthly deposits into the account from their respective personal bank accounts. This way neither party will forget to pay the monthly instalments on time. The same can be done for other home-related expenses such as insurance, utilities and maintenance. 
CHECK OUT: How will the OPR increase affect your home loan?
#4 Understand the purchasing process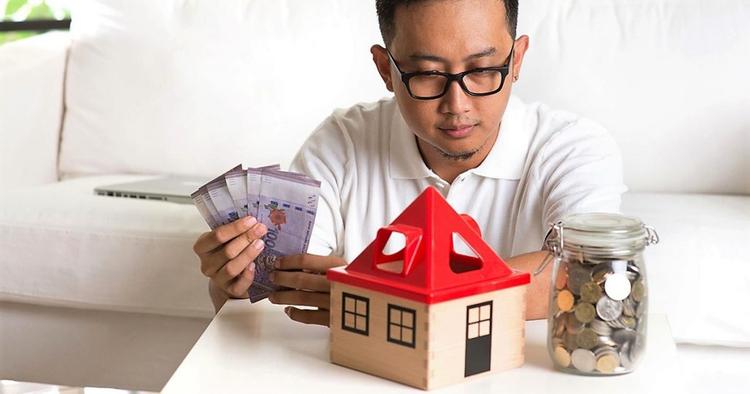 Once you've identified your desired home, you will need to pay the booking fees upfront which is usually a 1-2% earnest deposit. With this, you will need to arrange for an SPA signing within 14 days. Upon signing the SPA, you will be required to pay the remaining down payment that adds up to the total of 10%.
Assuming that you don't have the ready cash to pay in full, the rest of the home purchase price will need to be financed via a bank loan. Although the industry standard is 90% financing for first-time home buyers, the financing margin varies according to the type of property purchased and your credibility at that point in time.
Finally, aspiring homebuyers should find out more about specific loan products introduced by banks such as Maybank's Rent-To-Own Scheme. Check with family, friends and colleagues to find out which bankers they enjoyed working with and ask them questions about the process and what other steps to take. Alternatively, you can explore utilizing your EPF monies to finance your first home purchase.
MORE:  How to utilize EPF withdrawal money to purchase a house?
*Article was written by Evelyn Teh and edited by Reena Kaur Bhatt.
Disclaimer: The information is provided for general information only. iProperty.com Malaysia Sdn Bhd makes no representations or warranties in relation to the information, including but not limited to any representation or warranty as to the fitness for any particular purpose of the information to the fullest extent permitted by law. While every effort has been made to ensure that the information provided in this article is accurate, reliable, and complete as of the time of writing, the information provided in this article should not be relied upon to make any financial, investment, real estate or legal decisions. Additionally, the information should not substitute advice from a trained professional who can take into account your personal facts and circumstances, and we accept no liability if you use the information to form decisions.