Most of us Malaysians will end up buying a residential property at some point of our lives, either to have a roof over our heads or for investment purposes. Let's take a look at some of the things you need to know before you sign the Sales & Purchase Agreement for a new launch property.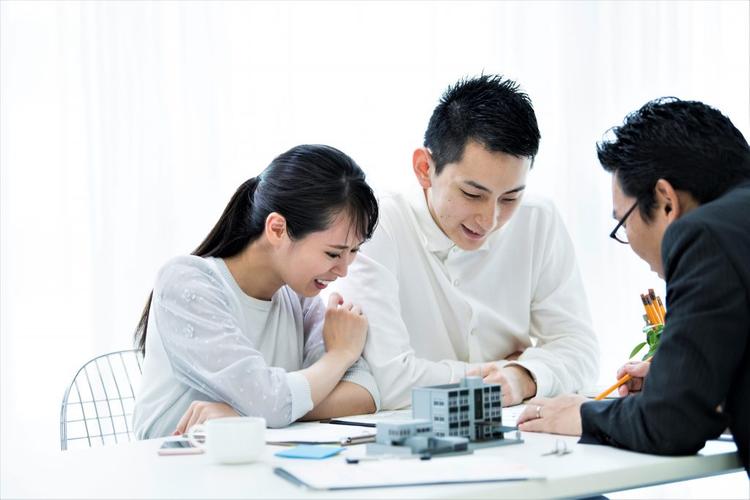 You will find that properties in the primary market can have much lower entry costs than subsale properties. Many developers are offering discounts and absorb costs such as legal fees, loan agreement and stamp duty fees. It may even be possible to get a 100% loan; some people call it buying a property with no money down. Sometimes, developers even furnish the entire unit for you. New launch properties are therefore attractive for prospective home buyers. If you are an investor, these discounts and lower entry costs will markedly improve your Return of Investment (ROI) values too.
However, as with any product purchase, things can go wrong. Your asset could turn into your biggest regret. But, fret not as in this article we will look at five things that can go wrong for home buyers with explanations on how you can avoid them from happening.
1. An artist's impressions can be very different from the completed product
Did you hear about the project in China that promised a lake with beautiful views to its prospective buyers? Buyers were shocked to find what the lake looked like after the condominium was built.
They got a fake plastic lake that looked nothing like what they were promised.
This is probably the most extreme case of disparity between a property's development plan and a completed product. But it also tells you how risky buying off-the-plan can be.
Closer to home, I have seen new launch projects that were missing important elements upon completion. One in the city centre was sold with a luxurious rooftop club area for residences. The rooftop had a commanding view of the Petronas Twin Towers and would have made a very nice club facility.
However, this "club" floor did not materialise. It became a sky dining restaurant for the public some years later.
I met one buyer in Damansara Perdana who was told that the road in front of the property project he bought into would connect to Kota Damansara, bringing in good traffic between the two locations. Based on this and the planned design, he bought a commercial space there.
The connecting road was never built and the completed design was slightly different, resulting in the commercial spaces not being visible from the road in front. As a result, the buyer found it difficult to rent out his property for a good price.
There are plenty of other stories that get published on social media every now and then. They range from exposed sanitary pipes penetrating through kitchen to missing facilities. A completed property that does not deliver on design promises can be very stressful. Imagine getting a fake plastic lake instead of the real thing. What a heartache!
CHECK OUT: Latest stamp duty charges & 6 other costs to consider before buying a house in 2020
2. Completion or vacant possession of the property project can be delayed
It is more common than you think. Developers can apply for an extension of time (EOT) with the government and the majority of them have been getting it. In 2018, 78.5% of EOT applications were approved.
When an EOT is approved, the developer does not have to pay you liquidated agreed damages (LAD).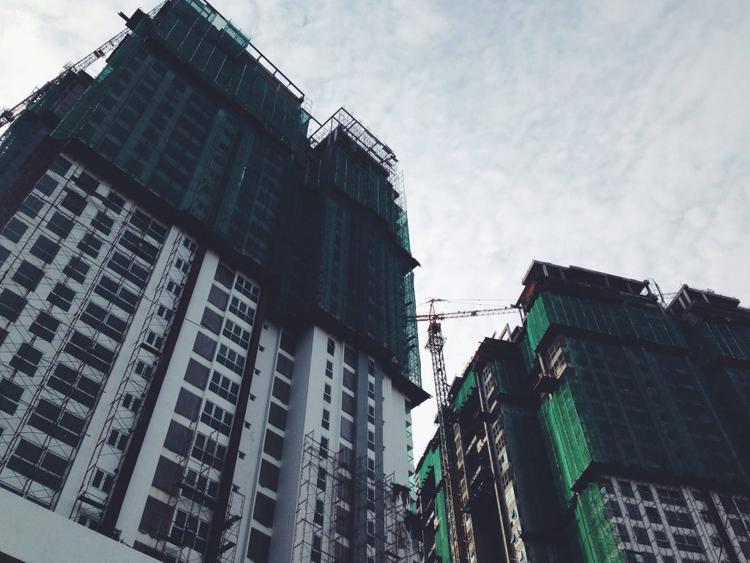 This puts buyers at a loss, especially if you have taken a home loan on the property. Banks release home loan amounts in stages to developers to complete a project. The interest on the amount released to the developer is borne by you. So, if a project is delayed for a significant amount of time, you will be paying more interest.
A recent landmark ruling by the Federal Court is set to bring change for the better in terms of protecting house buyers. According to the ruling, the Housing Controller has no power to grant an EOT. In the past, the Controller used Regulation 11(3) of the Housing Development (Control & Licensing) Regulations 1989 to grant EOTs to developers. This regulation states as follows:
Where the Controller is satisfied that owing to special circumstances or hardship or necessity compliance with any of the provisions in the contract of sale is impracticable or unnecessary, he may, by a certificate in writing, waive or modify such provisions
The Controller can no longer use this to grant EOTs. Good for you.
You may now be asking what is the allowed time frame for the completion of a housing project?
This is specified in Schedule G & H of the regulation. Schedule G applies to housing projects with individual titles and the delivery time from the date you sign the Sales and Purchase agreement (SPA) is within 24 months. Strata-titled houses are covered in Schedule H and the allowed delivery time is within 36 months.
Why do delays occur? Delays are largely due to the developer's lack of experience or poor cash flow.
You would want to ensure that the property you are buying is covered by the Housing Development Act (HDA). If it is not, you will not enjoy the protections offered above.
Projects built on commercial land like serviced apartments and SoHo's may not be covered under the HDA. You must do your due diligence – look for the following sentences right on top of the Sales & Purchase Agreement (SPA):
"HOUSING DEVELOPMENT (CONTROL AND LICENSING) ACT 1966;" and
"HOUSING DEVELOPMENT (CONTROL AND LICENSING) REGULATIONS 1989."
The presence of these sentences is an indication that you are covered under the HDA.
3. Risk of the housing project being abandoned
A project that is delayed can bring you financial losses and distress but an abandoned project amplifies that pain. Fortunately, the HDA has some provisions to protect house buyers from rogue developers who abandon projects midway.
Abandoned projects happen primarily due to inexperience and poor budget management. This has been addressed to some degree in amendments to the HDA in 2015. Now, only developers with strong financial positions can carry out housing projects.
Nevertheless, projects can still become abandoned. As of 2018, there were 150 abandoned housing projects in Peninsular Malaysia.
Under Section 18A(2) of the HDA, an abandoned project is defined as follows:
"Abandons" means refuses to carry out or delays or suspends or ceases work continuously for a period of completion as agreed under the sale and purchase agreement.
The period of completion or delivery of vacant possession as mentioned above is 24 months for individual titled properties and 36 months for strata-titled properties.
What can home buyers do?
You don't have to wait that long (two or three years) to take action. Section 8A (1)C of the HDA states that you can terminate the SPA if the Controller has certified that the licensed housing developer has refused to carry out or delayed or suspended or ceased work for a continuous period of six months or more after the execution of the sales and purchase agreement.
Although you have legal recourse if a housing project is abandoned, the adage 'prevention is better than cure' is apt in the case of buying a property. It is much better to ensure that your future home will not be abandoned halfway through construction by knowing your developer very intimately. There is a discussion of this at the end of this article.
READ: Check this list of blacklisted property developers before buying a new launch property in Malaysia
4. Major defects in the completed house or project
Remember the 'uncle with the sledgehammer' who trashed a condominium unit as he was unhappy with the finished product?
This was an extreme case where a property defect inspection went out of control. I definitely discourage you from reporting property defects in this manner.
Then there have been other cases where home buyers discovered shocking faults after getting the keys to their homes. One property development in Kepong had water leakages in many parts of the building, including the lifts. In a video that went viral, it looked like there was a waterfall above the lift.
Small defects have been the norm for most houses I have seen. Good developers quickly rectify them. In one case, the developer agreed to change exterior fittings for the windows of an entire apartment project due to a defect, five years after the project was delivered to buyers.
But major defects can be a serious problem with no resolution in sight for some home buyers, especially when the developer is of a lesser calibre.
MORE: What to do if your 'new' property has defects & 4 other must-knows about Defect Liability Period (DLP)
5. A long gestation period for tenants
You've bought a beautiful condominium in a thriving neighbourhood. This property is a buy-to-rent investment. After getting the keys, you get a few recommendations for an interior designer and have the property nicely fitted out.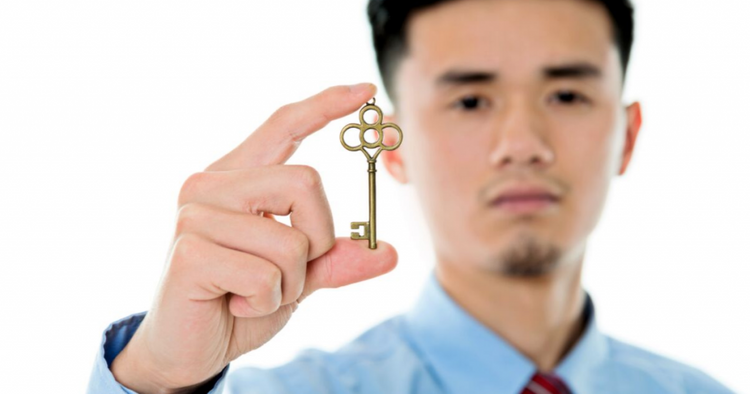 You are excited to rent the property out. In fact, during your renovations, a couple of real estate agents have sent you messages promising you high rent from their Japanese expatriate clients. You've been rushing your interior designer to complete work because you don't want to miss out on these potential tenants.
When the property is finally ready to be tenanted, you call up all the real estate agents who've been texting you. You show them the apartment. Some of them take pictures. They assure you they will get back to you, but….silence. You can hear the crickets chirping.
What just happened?
Well, just like you, a few hundred other investors also purchased buy-to-rent properties. They are all competing with you for a limited pool of tenants and at the moment, there's a flood of rental property supply. Some investors reduce their asking rents to entice potential tenants. Very quickly others do the same and before you know it property rental prices in the area are falling.
The first wave of potential tenants are also hesitant to move in. They don't want to live in a building that's still largely unoccupied. Many units are undergoing renovations so it's noisy with strange workmen walking the corridors and public spaces.
You get the picture right?
When you buy a house off-the-plan from a developer, you may need to wait a relatively longer time to secure a tenant. You may also find that your ideal asking price is not as easy to achieve. This is something you need to be prepared for.
So what can you do about all these potential problems?
What should home buyers do before buying a new-launch property?
When you are going to buy a primary property, pay a lot of attention to the development plan. Do not get carried away by the show gallery. The show gallery is not the real product.
Ask for the development's architectural drawings approved by the local authority. Take a good look at the drawings. Make sure they corroborate what's being marketed to you.
Look at the floor plans. If you need more details, ask. If it is not forthcoming, it's a red flag.
You may think, I don't know how to read architectural drawings. Architectural drawings are not hard to understand. If you are not sure, ask someone for help. A property purchase is a big-ticket item so commensurate attention to details is in order.
Check the developer's reputation. Research online especially on popular forums such as Lowyat. Do not rely on the corporate profile.
Take a look at their other completed projects. See if there are any red flags. A simple Google search will yield plenty of results. Just type in the project names ending with the word "review."
Finally, if you are purchasing a buy-to-rent property, you may want to seriously consider the project's density. A high-density project with many purchasers looking to invest would mean stiff competition for tenants when the project is ready. A low-density one, less competition.
Unless the project is an exemplary transit-oriented development with plenty of pull factors, it may be safer to hedge your bets with a lower density project.
Read this next: 5 Important property market lessons Malaysians can learn from Covid-19
This article was repurposed from 5 Things That Can Go Wrong When Buying a House from a Developer (and How to Avoid Them) first published on LivingSpace | Edited by Reena Kaur Bhatt
Disclaimer: The information is provided for general information only. iProperty.com Malaysia Sdn Bhd makes no representations or warranties in relation to the information, including but not limited to any representation or warranty as to the fitness for any particular purpose of the information to the fullest extent permitted by law. While every effort has been made to ensure that the information provided in this article is accurate, reliable, and complete as of the time of writing, the information provided in this article should not be relied upon to make any financial, investment, real estate or legal decisions. Additionally, the information should not substitute advice from a trained professional who can take into account your personal facts and circumstances, and we accept no liability if you use the information to form decisions.