Looking to buy a condo or thinking of moving into one? Before making your move, learn what condo living in Malaysia encompasses.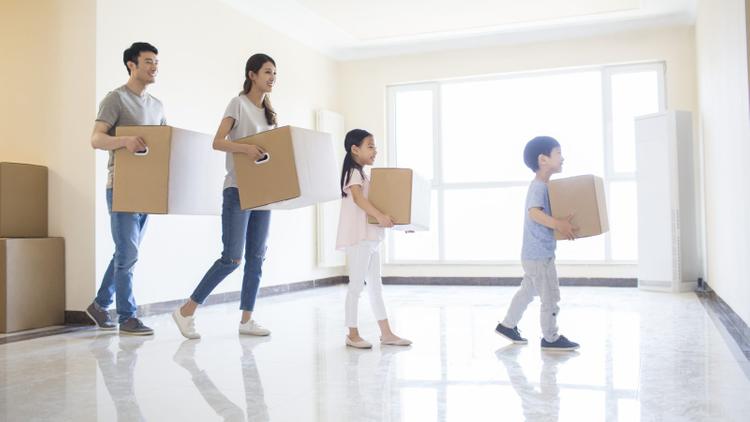 There are many reasons why people choose to make their homes in condominiums. Some do it because their children have grown up and moved out, and their homes now feel too large. For most of us, however,  it's mainly because it is cheaper to buy a condo unit rather than a landed property – especially in urban areas.
Do note however that strata properties are not limited to only high-rise units such as condominiums, apartments and serviced residences – Gated and guarded landed developments, also known as 'horizontal strata' falls under this category as well.
Not forgetting that living in a landed property usually means that a lot of the maintenance and repair responsibilities are your own to bear – whereas a condo would appeal to people who have limited time, or are not interested in such chores. Another plus point of condo-living is having the recreational facilities at your doorstep – these requisite facilities and services commonly include security, cleaning of common areas, swimming pools, multi-purpose halls, playgrounds for children and courts for racquet games.
You will be required to understand the legislation governing the strata management and maintenance like the Strata Management Act, 2013 (SMA 2013), its Regulations and legal redress through the Strata Management Tribunal. It's important to know commonly used words like –  'limited common property', 'share units', 'JMB', 'MC', 'AGM', 'EGM', 'proxy', 'nominees', 'COB', 'Charges', 'sinking fund contributions', and 'by-laws'.
AS EXPLAINED HERE: A beginner's guide for strata property owners in Malaysia
It may be a lot more to learn as compared to owning a self-managed landed property, but having this knowledge would assure you a harmonious condo life. Here are a few more things you ought to know:
#1 Be prepared for payments & more payments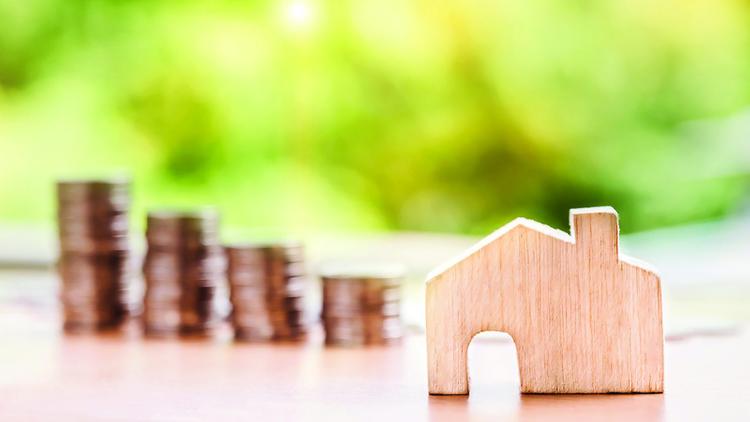 As the unit owner within a project, you are required to pay a monthly service charge to cover the cost of maintenance and the management of the common areas, as well as sinking fund contributions for future capital expenditure (collectively referred to as 'the charges').
Like everything else in life, these charges will increase over time, as a result of inflation and other aspects beyond your control. Bear in mind that many of the common facilities and services – such as lifts, swimming pool, gymnasium, tennis court, landscaped gardens, water features and even security services – are expensive to maintain. But hey, those facilities are why you preferred the condo life anyways, right?
If you're a first-time condo buyer, be sure to study your Sales & Purchase Agreement (SPA) and the SMA 2013 mentioned above. These would ultimately give you an idea of who actually does the maintenance, or who ultimately makes the decision about what work gets done – whether it is the developer that looks after the project or if it is the Joint Management Body (JMB) or a Management Corporation (MC) that is entrusted to handle the task.
Knowing your responsibilities and how contributions to the funds are derived is essential so that you can ensure your monthly dues are prompt – or you may end up paying more later on (interest charges on the amount owed at 10% per annum calculated on a daily basis).
#2 Tolerance is key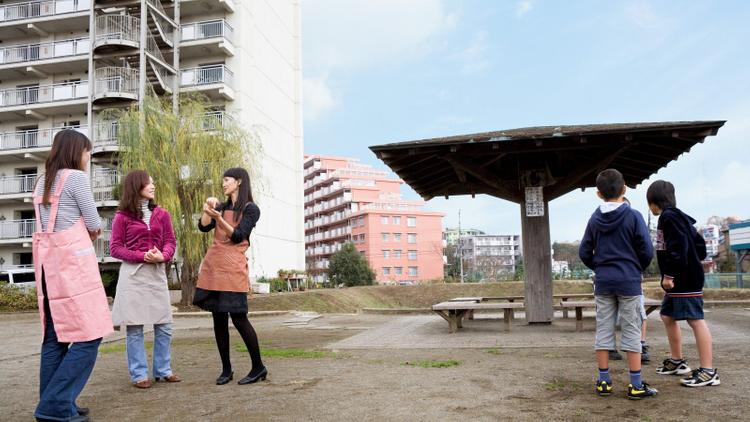 We have all heard the horror stories of condo life where disturbances can come from any direction, depending on your luck. Condo residents share walls, floors, ceilings, hallways, entrances and parking areas with their neighbours (sometimes food too!). Respect for other people's right to the quiet and peaceful enjoyment of their homes is essential for harmonious living.
As a resident, your neighbours will appreciate (and hopefully reciprocate) your efforts to turn down the volume of your TV or hi-fi set, walk softly, close your doors quietly and limit your vacuuming to reasonable hours. Inconsiderate residents can affect the lives of those around them, but at the same time, you will also need to have some degree of tolerance to live in a condo. For instance, accepting the presence of noisy, boisterous children or dealing with renovation noises when a new neighbour comes in.
#3 There are community rules
No one likes rules, but whether a condo is small or large, it will invariably come with a set of rules and regulations for the benefit of the community at large. Whether it is the developer or the JMB or the MC who sets them, the covenants, by-laws, rules and other conditions bind all owners. These rules govern almost everything, from the 'do's and 'don't's and the election of office bearers; to the allocation of parking space and use of recreational facilities.
The word "condominium" is derived from the Latin words "con" which means "together"; and "dominium", meaning "property".
Owners who fail to follow the rules can be fined, and complaints with the relevant authorities for the seizure of an owner's property can be made if fines or assessments are not paid. You can only be happy living in a condo if you are willing to follow its rules and regulations.
READ: Planning to buy a strata property? Here's what you need to know about quit rent & parcel rent
#4 Volunteering time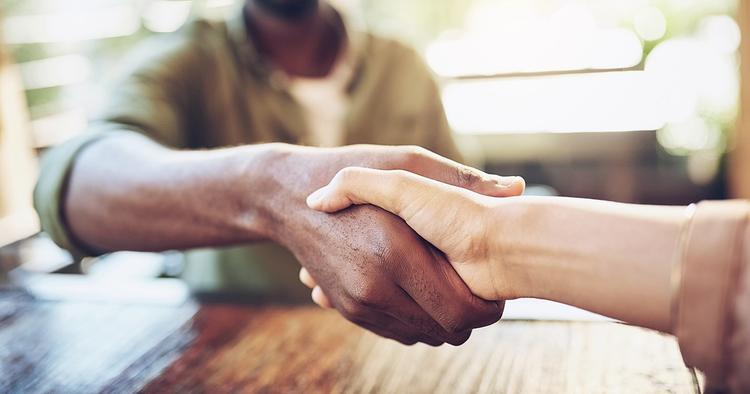 All unit owners automatically become members of a condo's JMB, which is formed prior to strata titles being available, or in the case of MC, once strata titles have been issued to the individual units.
The office bearers of the Joint Management Committee (JMC)/Management Committee are made up of volunteer owners. However, if you do volunteer, be sure to uphold your responsibilities especially if you're on the committee as you can face a fine of up to RM250,000 or imprisonment in the event of any breach of your obligations.
There are of course, condo owners who never volunteer for anything or even show up for meetings. Other residents will notice such a lack of participation, especially if the project is small, so don't be that person. Being part of a community means being prepared to serve on the JMC/Management Committee, or joining a special committee, helping to get estimates for repairs, or taking responsibility for other tasks that benefit the condo as a whole. If you are willing to pitch in, you will earn the gratitude and respect of your fellow unit owners.
#5 Do your due diligence
When contemplating buying a condo, there are some questions you should ask yourself (and the property agent) or the existing residents.
Here is a checklist of questions you should ask:
1) What is the history or background of the development? For example, have there been persistent problems with water leakage or poor collection of service charges?
2) If you are purchasing a unit that has yet to be issued with a strata title, will you need to bear the cost of any difference in the built-up area, should it be larger than the 'estimated size" as described in your Sale and Purchase Agreement (SPA)?
3) Ask for a Certificate of the amount payable in respect of the unit that you are interested in. The management body is bound by law under the Strata Management Act to provide you with such Certificate within 21 days of the receipt of your written request.
4) What is the current financial status of the condo's JMB or MC? Ask for a copy of the year-end financial statement, the current budget and evidence of adequate insurance coverage. However, this is usually easier said than done, as those who manage condos consider financial statements highly confidential. You will have to be persistent so as not to be saddled with any sudden increase in service charges, or end up with a badly managed condo that will reduce the value of your property.
5) Does the common property and amenities appear to be well maintained and managed?
6) Will the unit owners own the facilities as part of the common property, or will the developer continue to own them?
7) How many units in the building does the developer own? In cases where the developer owns a larger number, it will continue to dominate the JMC/ MC.
8) How many units have been rented out? In condos where there are more tenants than owner-occupiers, chances are, you will have fewer people volunteering for community services.
9) Are there extra parking bays for owners and enough parking bays for visitors? Are there restrictions on visitor or owner parking? What about parking allocation for motorcycles?
10) If there is vacant land around the condo, will some new project take shape there in the future? If so, what impact will it have on the quality of life that you expect?
11) Have you heard of 'in-fighting' or 'power struggle' within the management team?
12) Have there been cases of embezzlement and unaccounted depletion of sinking fund?
You will have to talk to the existing condo residents, particularly owner-occupiers, for answers to some of these questions. Ultimately, the decision as to whether condo living is right for you or not should be based just on your preferences and tolerance level.
Buying a condo should be a well-thought-out decision, based upon an understanding of the social, financial and legal aspects of the purchase. Just as with the purchase of any type of house, you should carefully consider whether it is the right place for you and your family to live in, in the long term.
Disclaimer: The information is provided for general information only. iProperty.com Malaysia Sdn Bhd makes no representations or warranties in relation to the information, including but not limited to any representation or warranty as to the fitness for any particular purpose of the information to the fullest extent permitted by law. While every effort has been made to ensure that the information provided in this article is accurate, reliable, and complete as of the time of writing, the information provided in this article should not be relied upon to make any financial, investment, real estate or legal decisions. Additionally, the information should not substitute advice from a trained professional who can take into account your personal facts and circumstances, and we accept no liability if you use the information to form decisions.