There is no quick fix, but perhaps this will help tackle the housing affordability conundrum in Malaysia.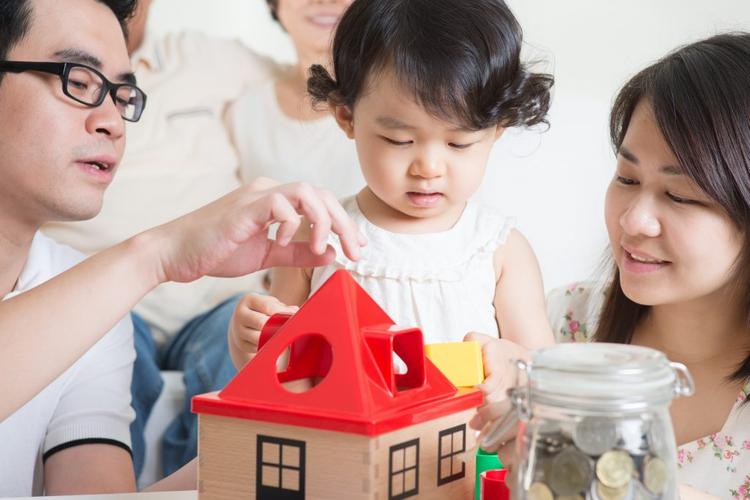 Homes are getting more expensive by the year. In fact, for most people, getting a dream home is now pretty much well out of their reach unless they compromise getting a smaller unit in the city, or a place in the outskirts.
In recent years, our housing woes are growing increasingly apparent. Many new developments are priced well out of the reach of individuals, resulting in an increasing number of units left unsold. In a recent open dialogue session with the Minister of Housing and Local Government, YB Puan Hajah Zuraida Kamarudin, it was revealed that in Q1 last year, there were a total of 130,690 unsold units in the local housing market. That figure has grown to 146,196 in 2018. 
These statistics from Bank Negara Malaysia also show that alarmingly, over 83% of the total of unsold residential units are priced in the 'above RM250,000' category. 
This should come as no surprise –  According to  Bank Negara Malaysia's 2017 annual report and the Financial Stability and Payment Systems Report 2017. In 2014 and 2015, the number of affordable houses (below RM250,000) amounted to about 75% of the residential property supply.
In the years that followed (2016-2017), that percentage of affordable residential properties shrank to 25%.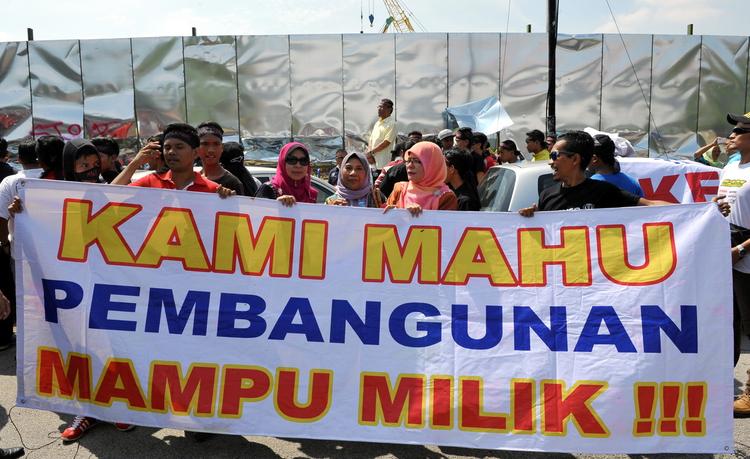 With many properties being overpriced, combined with the stagnant growth in household incomes – there simply aren't enough buyers at the moment who are able to afford these units. According to the same 2017 report, Malaysia's median house price, which stands at RM313,000 has exceeded Bank Negara's maximum estimate of RM282,000 – the figure an average Malaysian household can afford.
Judging by these figures there is an apparent supply and demand mismatch in the current property market.
Tackling the home affordability issue is a slow process
Over the years, numerous public schemes were put in play by the government, such as PR1MA (1Malaysia People's Housing Programme). However, the results are a mixed bag, to say the least, with PR1MA struggling to keep to its promise of building 500,000 homes (priced between RM100,000 to RM400,000) within the five-year time frame. On top of that, public response has been sub-par as most of these homes are built in undesirable locations.
My First Home and MyDeposit offered a financial lifeline to help youths and first-time buyers own a home. The former offered full financing for successful applicants given through various financial institutions for homes capped at RM500,000; whilst the latter offered a one-off contribution of 10% on the sale price of a property (or a maximum of RM30,000). MyDeposit however, was limited to only 2,000 applicants and was open for application for a period of two months between December 2017 and February 2018.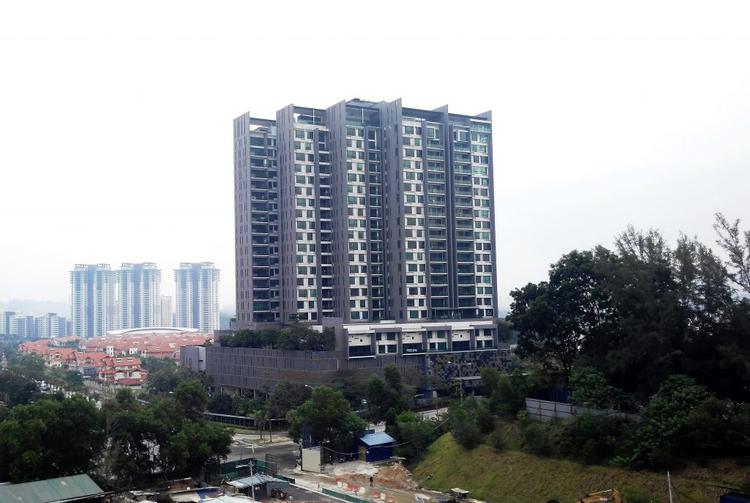 READ: Rising Costs – Developers Feel the Heat
However, should the affordable housing policy be approved by the Cabinet, developers may enjoy lower compliance costs by 2019. The new Housing Minister is looking to introduce and implement other cost-cutting initiatives such as tax exemptions for the usage of Industrialised Building System (IBS) as well as the more efficient delivery of government scheme housing projects via a specially-set up, single government entity.
Nevertheless, these efforts will take some time as they involve numerous stakeholders and extensive procedures. The new Housing Minister,  under the Pakatan Harapan government, YB Zuraida Kamaruddin mentioned during a recent Open Dialogue that redefining and revamping Malaysia's fragmented public housing system is an arduous process. Various round-tables and studies have to be conducted and then there is the challenge of getting every party on board; getting the state government's co-operation is especially pertinent as land matters fall under the state.
Although there isn't a quick fix, there are immediate steps that could be taken to ensure that homeownership is made available to everyone, especially the youth and the B40 group (household median income of below RM 3,900).
Why don't we look at Demand-driven initiatives in the meantime?
Now, more than ever, there is a pressing need to relook and introduce new schemes (or improve on existing ones) to help first-time home buyers.
During the same open dialogue session with YB Zuraida, a representative from the World Bank raised a suggestion – Could the housing problem be tackled better if the Federal Government looked into implementing more demand-driven policies instead of focusing solely on supply-driven policies such as PR1MA?
The former would encompass all policies directly targeted at supporting consumer demand, including furnishing the consumer with incentives, improving the rental market, etc while the latter is focused on driving up the supply of homes, such as providing incentives that will help lower the cost of construction.
Demand-driven initiatives, especially those which will help strengthen the rental market, could very well help to address the needs of the B40 group when it comes to housing.
This opinion is backed by this BNM Quarterly Bulletin in which its authors proposed, "While the country works towards increasing the supply of affordable housing for the masses, strengthening the residential rental market offers a means to alleviate the issue in the short run as
households rehabilitate their balance sheets and increase their income."
From supply-driven to demand-driven: Rent-to-own has great potential
There is one recent scheme introduced by the Government – RTO (Rent-To-Own) that fits well into this rental-skewed, demand driven mould. Launched in 2017 exclusively for buyers of PR1MA homes, RTO offers homeowners a low entry cost towards homeownership. The scheme has also been rolled out into the private sector, most notably, the Maybank HouzKey plan.
MORE: Is Rent-to-own the answer to home ownership?
The Rent-To-Own scheme (RTO) is not without its faults, chiefly due to the fact that buyers/renters ultimately wind up paying 30% in access over the long run, in comparison to a conventional housing loan – as shown in this table here.  Nevertheless, it's still one of the few policies that can help homebuyers whilst helping to alleviate the current glut of unsold properties in the country.
Concurring to this sentiment is CPPS Senior Director, Lau Zheng Zhou, who feels that feels that supply driven programmes should be complemented by demand-driven initiatives, RTO being a great example. This will help bridge the vast demand-supply gap in key areas. 
Elaborating further, "There is no one-size-fits-all solution when it comes to addressing housing affordability among the B40 and M40 (household median income of below RM8,319) group. Programmes under KPKT to increase the supply of affordable houses have met with varying results in different states. Certain states like Kedah is supplying fewer houses than its initial target while Selangor is doing well in meeting its target. Also, given the high cost of land, these homes are often built in areas further away from the city centre, and therefore are not appealing to the targeted buyers."
"Hence why we need the support of demand-driven initiatives. But, in order for the RTO scheme to work more effectively, the market must first take into consideration the changes in demand when it comes to property," Lau clarified.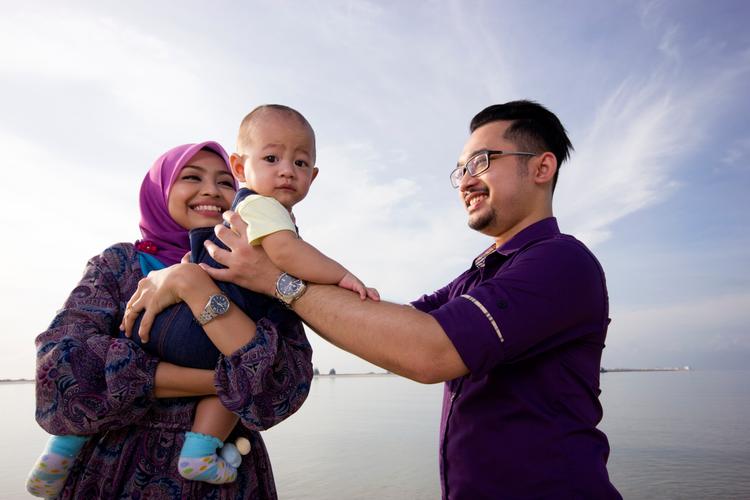 "We must first identify the changes in consumer demographics, especially the challenges of delayed marriages and family planning as well as the increasing trend of single-person households. Not to mention the changing landscape of employment such as the growing popularity of the freelance economy.
Only then would we be better equipped to provide solutions to people who are just looking for a place to stay, without the financial burden of having to buy a fixed property," he explains.
Lau believes that a new rental act is also needed to provide legal protection to tenants, specifically millennials, young families and B40 families, which form the most vulnerable segment of the population. "With stronger enforcement, we can better address issues like exorbitant rental rates and providing a legal channel for resolving disputes and complaints. In European Union countries, market rents are controlled through caps on annual rent increases.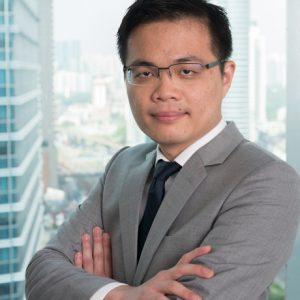 "A centralised government agency for the rental market should follow a stronger rental act," opines Lau. "This will allow the government to create effective enforcement of the laws meant to protect the interest of the homeowners and tenants."
If executed properly, the agency would be able to provide and enforce guidelines on rental rates as well as detailing the responsibilities and legal rights of all parties. Most importantly, the agency can also collaborate with private property developers to put together their own RTO schemes.
"But before this gets off the ground, the government has to come out with financial incentives to get private developers to kickstart RTO schemes, particularly on unsold residential units," stresses Lau. "The cost of these incentives must be lower than the cost of building affordable homes. While we want to get the rental market up, we also want to avoid creating problems for our public finance."
During the open dialogue session, YB Zuraida mentioned that some of the existing programmes under KPKT (Kementerian Perumahan dan Kerajaan Tempatan) have not yielded any conducive results. Thus, the ministry is studying the possibility of rechannelling these funds towards initiatives that will deliver more tangible results. Perhaps these funds could be better utilised to get these rent-to-own programmes off the ground.
Lau adds, "RTO enables consumers to have a stake in the equity of a property – If home prices increase in future, the buyer will still make a capital gain. But of course, a homeowner, especially young people with huge income growth potential, may choose to dispose the existing house or graduate from the RTO scheme when they can start making higher down payment for a home. Therefore, an RTO scheme must not be designed in a fixed and linear manner, but it must allow different repayment schedule based on income too."
Edited by Reena Kaur Bhatt
Disclaimer: The information is provided for general information only. iProperty.com Malaysia Sdn Bhd makes no representations or warranties in relation to the information, including but not limited to any representation or warranty as to the fitness for any particular purpose of the information to the fullest extent permitted by law. While every effort has been made to ensure that the information provided in this article is accurate, reliable, and complete as of the time of writing, the information provided in this article should not be relied upon to make any financial, investment, real estate or legal decisions. Additionally, the information should not substitute advice from a trained professional who can take into account your personal facts and circumstances, and we accept no liability if you use the information to form decisions.