Earthquakes and the devastating effects they can bring were thrown into the limelight recently with quake tremors felt in Malaysia in February. We take a look at the growing seismic activity in Southeast Asia and discuss remedial measures that should be adopted by the government as well as building owners.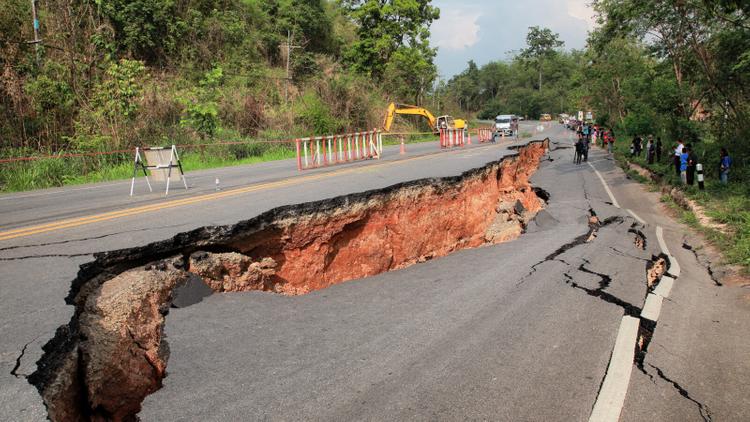 On 25 February earlier this year, earthquake tremors were across four states in Malaysia namely Perak, Selangor, Melaka and Johor. These tremors were a result of a 6.2 magnitude earthquake that occurred  76km North of Paya Kumbah, Indonesia. Those who experienced the tremors in their homes panicked and many rushed down from their high-rise residential buildings and gathered in open areas while waiting for the vibrations to pass.
Following this incident, many other earthquakes were reported worldwide, in the next 24 hours. In fact, a whopping 230 earthquakes exceeding a 3.0 magnitude was recorded, as shown below! According to our very own Meteorological Department, the closest significant quake at a 5.1 magnitude occurred in Mindanao in the Philippines on 26 February 2022.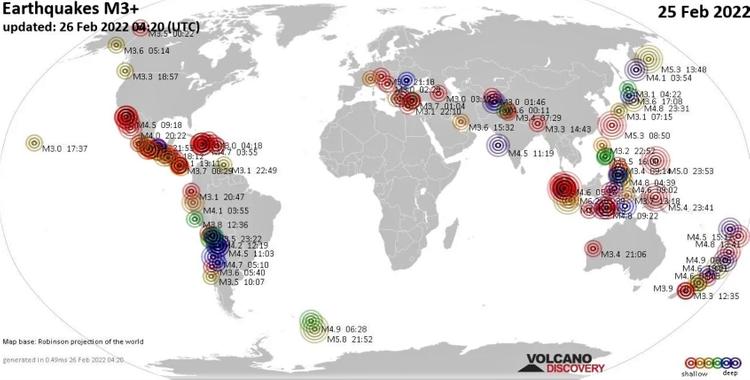 Why is Malaysia seeing an increasing number of earthquake tremors?
This is not the first time that Malaysia has experienced earthquake tremors. On 2 November 2002, an earthquake with a magnitude of 7.4 on the Richter scale in Aceh Indonesia brought about significant tremors to several major cities such as Penang, Port Klang, Selangor and Old Klang Road. 
Referring to a paper published recently, "Intraplate earthquake occurrence and distribution in Peninsular Malaysia over the past 100 years" – there have been 59 occurrences of earthquakes in Peninsular Malaysia from 1922 to 2020 (a span of 98 years) with magnitudes ranging between 2.4 to 4.6 on the Richter scale. On 30 November 2007, residents in the scenic Bukit Tinggi in Pahang were jolted by three earthquakes. Thereafter, 13 more earthquakes were recorded in the 2 subsequent months with magnitudes ranging from 2.5 to 3.0.
Although Malaysia is known to be a country with low seismicity, an increasing number of seismic activities and earthquakes have been recorded in Peninsular Malaysia in the recent decade  – after the 9.1 magnitude, mega-earthquake in Aceh in 2004. More research has been carried out to unveil the underlying causes of the increase in seismicity. Scientists believe that the 2004 mega-earthquake has altered the landmass in the Peninsular and the seismicity in the various faults has been re-ignited.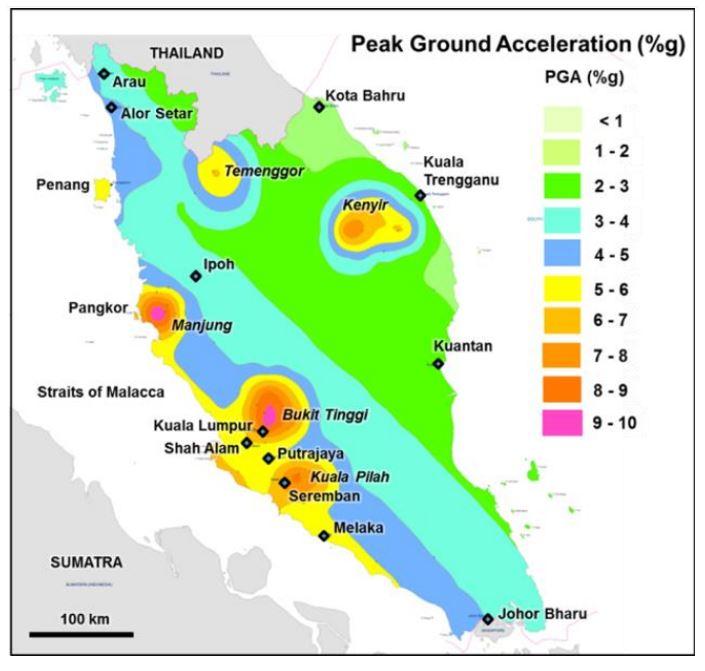 READ: Earthquakes in Malaysia: Should we be worried and how to reduce its impact on our buildings?
How worried should we be about future earthquake tremors in Malaysia?
In general, the buildings in Malaysia are not designed to resist tremors and vibrations brought about by earthquakes, even if they occur in neighbouring countries.  In numerous instances, cracks on glass surfaces, building envelopes and structures have been recorded, post-earthquake tremors. In general, earthquake hazards can be categorized into 5 major types – these include ground motion (shaking), tsunami, landslide, subsidence and lateral spreading as well as liquefaction.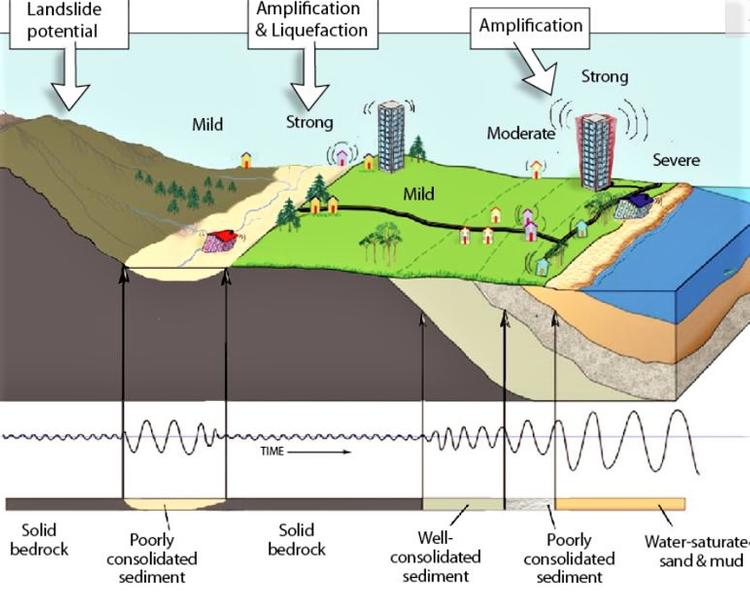 The risks of earthquake hazards and damage depend on a few factors, for instance, the topography (steepness) of the site, structural integrity (and dilapidation), mass and height of the buildings (inherent frequency), the soil profiles and proximity to water sources (rivers and seas).
According to numerous scientific studies, earthquakes with epicentres (originating) in Malaysia with magnitudes of at least 5 are plausible. In fact, some researchers have pointed out that earthquakes with a magnitude of 6.0 should not be ruled out – high Peak Ground Acceleration (PGA) is observed in Kuala Lumpur, Melaka and Seremban.
It should be noted that it takes centuries for tectonic strains to build up again after a major earthquake like 2004 one in Aceh,  hence an earthquake that tops a magnitude of roughly 9.0 on the Ritcher scale is unlikely to recur within the next hundred years. Nevertheless, in areas farther south, namely offshore West Sumatra and Bengkulu provinces, it is anticipated that another great earthquake and tsunami will occur within the next few decades.
Concerns over the readiness of our buildings to face earthquakes
Earthquake-resistant designs have not been made mandatory in the Malaysian building code, namely the Street, Drainage and Building Act 1974. Admittedly, scientific communities have worked in collaboration with numerous agencies like Jabatan Standard Malaysia (SIRIM) and JMG to produce Seismic Hazard Maps which are attached in the National Annex to MS EN 1998 Design of structures for earthquake resistance. And according to the Public Works Department (JKR), new buildings should come with earthquake-resistant features following the latest changes made to the Uniform Building By-Laws, gazetted on Dec 31 2021. However, the recently amended by-laws for earthquake resistant features depend on whether the local authorities actually enforce them.
Another major concern is that our existing buildings are not equipped to resist the earthquake hazards mentioned above.  Section 85 of the Street, Drainage and Building Act 1974 stipulates that the owner of any building or any part thereof to which the public has access shall regularly clean keep the building in good repair – to ensure that it is free from any condition which may endanger the lives and health of his employees, members of the public and other users thereof. Section 21 (1a) in the Strata Management Act 2013 outlines that the Joint Management Body(JMB) of stratified buildings shall properly maintain and manage the building or land intended for subdivision into parcels and the common property, and keep it in a state of good and serviceable repair.
TOP ARTICLES JUST FOR YOU:

What to know about land and soil foundation before buying/building a house?

Building quality: The way forward for Malaysia's construction industry

Dealing with water leak in your condo: Tips from actual property owners
Look into preventive measures especially seismic retrofitting
In view of potential earthquake hazards particularly in risky areas, building owners and strata property occupiers are urged to look into the preventive measures for existing buildings including seismic retrofitting and installation of adhesive films on glass surfaces. Besides, major infrastructures like roads and bridges also need to be retrofitted against earthquake hazards, too.
Seismic retrofitting starts from soil profile analysis. Then, the direction of possible lateral forces must be ascertained and structural analysis against such forces is carried out to determine the scope and extent of strengthening strategies. Fire resistance and additional weight of retrofitting materials must be given due consideration during the design and materials selection process. Strengthening technology like fibre polymer composite and structural lightweight aggregate concrete are some of the superior options in seismic retrofitting.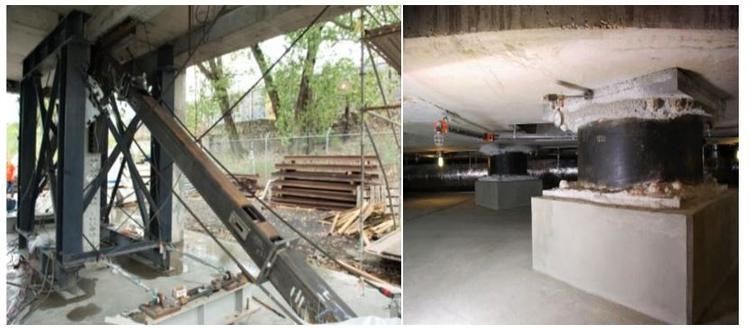 Conclusion
To-date, even with the latest technologies, scientists all around the world are still not able to predict the gravity or seriousness of earthquakes. The issue is in Malaysia, we do not have access to the latest tech. Thus, preventative measures must be adopted to mitigate the devastating damage that can be brought about by earthquakes, originating in neighbouring counties or even in Malaysia. Mayors of the local municipalities in Malaysia and KPKT should play a proactive and pivotal role in championing building safety. Besides encouraging seismic retrofitting for existing buildings, the MS EN1998 should be made mandatory for the construction of new buildings. Organizing awareness campaigns on earthquake response exercises is urged as well.
Disclaimer: The information is provided for general information only. iProperty.com Malaysia Sdn Bhd makes no representations or warranties in relation to the information, including but not limited to any representation or warranty as to the fitness for any particular purpose of the information to the fullest extent permitted by law. While every effort has been made to ensure that the information provided in this article is accurate, reliable, and complete as of the time of writing, the information provided in this article should not be relied upon to make any financial, investment, real estate or legal decisions. Additionally, the information should not substitute advice from a trained professional who can take into account your personal facts and circumstances, and we accept no liability if you use the information to form decisions.