With Peninsular Malaysia having been rocked by once-in-a-lifetime massive floods recently, the time has come for everyone especially the government and building professionals to create resilient building designs to weather future disasters brought about by climate change.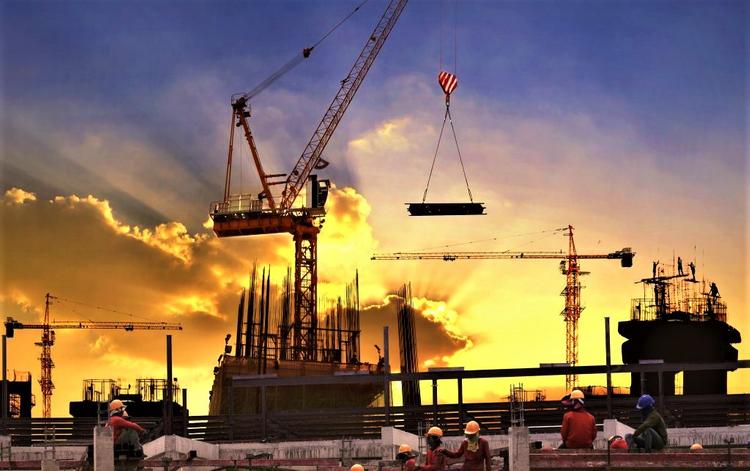 As I look to the sky, I can see dark clouds that threaten to bring yet another downpour to my city. On my computer, I am reading news about climate change bringing heavier precipitation and floods to Southeast Asia in the foreseeable future. On December 18, 2021, a tropical storm dubbed "Tropical Depression 29" struck eight states in Peninsular Malaysia and brought massive floods. With post-flood cleaning and restoration work ongoing, the death toll has risen to 46 with untold loss of property.
These days, the pitter-patter of rain is no longer a pleasing sound. Instead, it only brings anxiety. The Meteorological Department has anticipated another round of monsoon rain. This time it will also affect inhabitants of the flood plains in the East Coast of Peninsular Malaysia. We are thankful that our country is free from major natural disasters. However, it also means our awareness of natural disasters is low and our preparedness, zero.
Climate change and the greenhouse effect are terms that have been bandied about by the scientific community and climate activists worldwide. In September 2021, the World Meteorological Organization (WMO) and the United Nations Office for Disaster Risk Reduction (UNDRR) said climate change and increasingly extreme weather events have caused a surge in natural disasters over the past 50 years, disproportionately impacting poorer countries.
Globally, the United Nations has hosted numerous forums and advisory supports for treaties in lowering carbon footprints such as the Paris Climate Agreement.
Need for an integrated flood plan in Malaysia
Although there is global effort in lowering carbon footprints, localised preventive and preparedness measures are just as critical. Perhaps it is time we consider investments in flood mitigation as a catalyst for economic growth and competitiveness to attract foreign investment and promote local industries. This calls for a more holistic and strategic flood mitigation plan that includes awareness, preparedness, the building of resilient infrastructures and buildings as well as flood restoration, in anticipation of the risks of heavier rains, stronger wind and hotter heat waves in future.
Global Environment Centre (GEC), a non-governmental organisation, has urged the government to put a stop to the clearance and conversion of catchment forests and peatlands. These forests and peatlands protect cities and villages in Malaysia by absorbing rainfall and reducing flood peaks. Once they are gone, the resulting run-off can increase five to 10 times. Soil gets eroded and drains and rivers, clogged.
Soil settlement due to excessive floodwater can threaten building safety by reducing the load-bearing capacity of the soil. Strong current can also wash away the soil and cause soil erosion and landslides.
Every year, politicians take this opportunity to distribute flood aids for cheap publicity. Other than our Smart Tunnel, numerous flood mitigation policies and infrastructure projects have not yielded the desired results. This, despite the fact that smaller floods at riverbanks, urban and coastal areas are a yearly affair. The lax attitude of various government departments and lack of enforcement and accountability have only worsened the situation.
READ: Dealing with water leak in your condo: Tips from actual property owners
Town planning must consider rising sea levels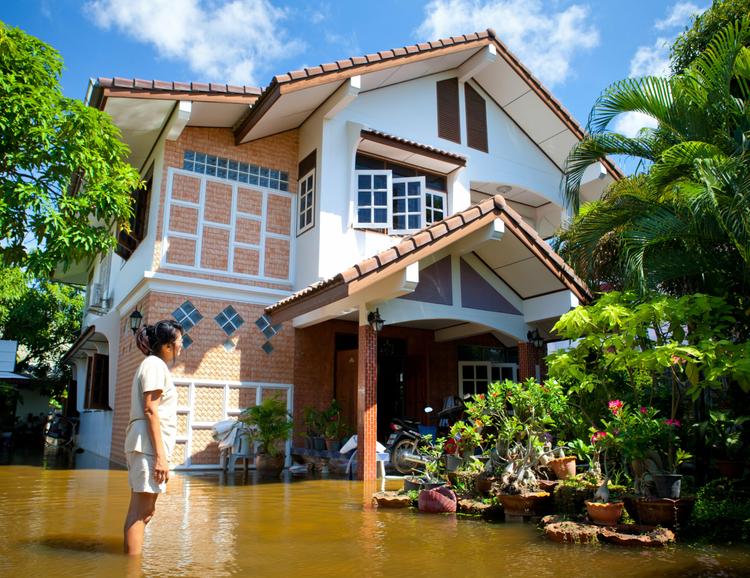 The Federal government, local councils and town planners must look into the projection of climate change and rising sea level and their adverse impacts on building safety and disruption to economic activities. According to a report, "Impact of Climate Change and Sea Level Rise in Malaysia", by the Coastal and Oceanography Research Centre in July 2019, the negative impacts of the rising sea level in coastal areas include but are not limited to:
An increase in the size of inundated compounds
An increase in the depth of water level
An increase in the inundation/ flood areas
Inflow from the opening channel might cause excess water to flow toward higher ground levels in the catchment.
We can learn long-term engineering solutions and adaptation strategies from countries that sit below sea levels or those that have experienced devastating floods. Even our neighbour Singapore is pursuing coastal protection and land reclamation to build polders, dikes and pump houses to mitigate floods. Deepening of rivers and drains and floodwater storage ponds and infrastructures are also critical in flood management.
But these visions cannot be realised without a strong political will from the government. We are at a critical juncture whereby the upcoming General Election can be used to force our politicians to act.
SEE WHAT OTHERS ARE READING:

17 certified green buildings in Malaysia

 Green buildings in Malaysia: Everything you need to know
Start implementing climate adaptation strategies for our buildings
Building designers are trained to consider climate change of up to 50 years in their designs. However, provisions in climate change are not mandatory in our local building codes, although Section 84 of Uniform Building By-Laws 1984 does stipulate suitable measures shall be taken to prevent the penetration of dampness and moisture into a building. People cannot live peacefully in buildings that are prone to flooding and water intrusion. Ignorance about climate change is no excuse for poor designs; designers must take proactive actions to come up with resilient building designs. In flood plains, elevated floors such as those in traditional Malay houses have become a trendy resilient building design nowadays.
Other than that, rainwater harvesting systems and vegetated roofs also can reduce surface water besides providing free water sources for gardening and other household uses. For existing buildings, moveable flood gates and flood valves for sewerage systems can prevent the ingress of floodwater.

For high-rise buildings, relocation of important and sensitive utilities to higher floors can save them in the event of a flood. In addition, reduced reliance on energy with green building features such as sunlight harvesting and natural ventilation cooling also minimises building repair after disruption by a natural disaster.
An intrusion of floodwater into a building brings with it huge quantities of organic "black water" that can trigger biological contamination if it is not cleaned and dried quickly. It is crucial to maintain a healthy indoor air quality and return the flooded compounds to normal ecology.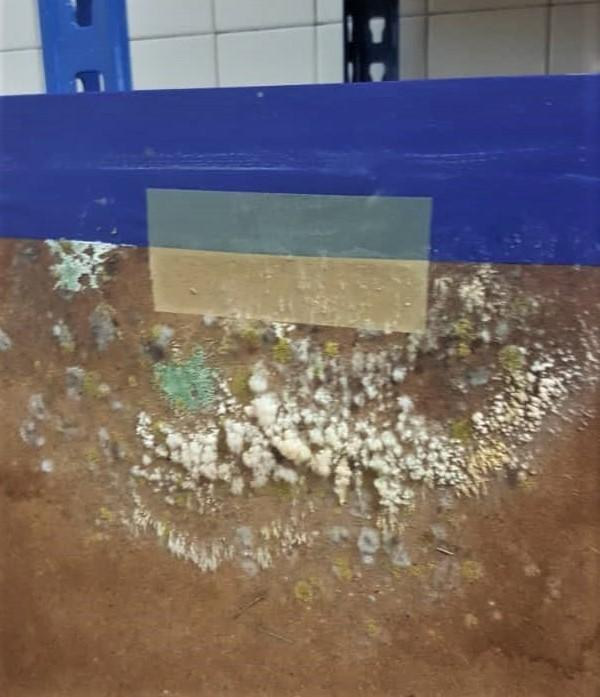 If fungus grows on chipboard or timber furniture, they need to be sanitised with 70% alcohol.
Conclusion
Climate change brings about numerous adverse socio-economic impacts. It is high time we promote resiliency against climate change and it must permeate various levels of our government and society. It should start from implementing a carbon tax to lower carbon footprints across various industries in Malaysia, to enforcing resilient township and infrastructure planning and execution.
Building designers and property developers can contribute to change by designing and constructing buildings that can mitigate floods with rainwater harvesting systems and flood gates, and sewerage valves that combat intruding floodwater, especially in houses located in the flood plains. At an individual level, members of the public must have natural disaster awareness and preparedness and knowledge of relocation facilities and self-help. It can reduce the loss of lives and belongings.
Read more on resilient building designs for tropical Malaysia here.
Disclaimer: The information is provided for general information only. iProperty.com Malaysia Sdn Bhd makes no representations or warranties in relation to the information, including but not limited to any representation or warranty as to the fitness for any particular purpose of the information to the fullest extent permitted by law. While every effort has been made to ensure that the information provided in this article is accurate, reliable, and complete as of the time of writing, the information provided in this article should not be relied upon to make any financial, investment, real estate or legal decisions. Additionally, the information should not substitute advice from a trained professional who can take into account your personal facts and circumstances, and we accept no liability if you use the information to form decisions.