While Malaysia is not known as a hotspot for natural catastrophes, there have been signs that this is about to change. The government and players in the building industry must assess the preparedness of our buildings for natural disasters and take remedial actions.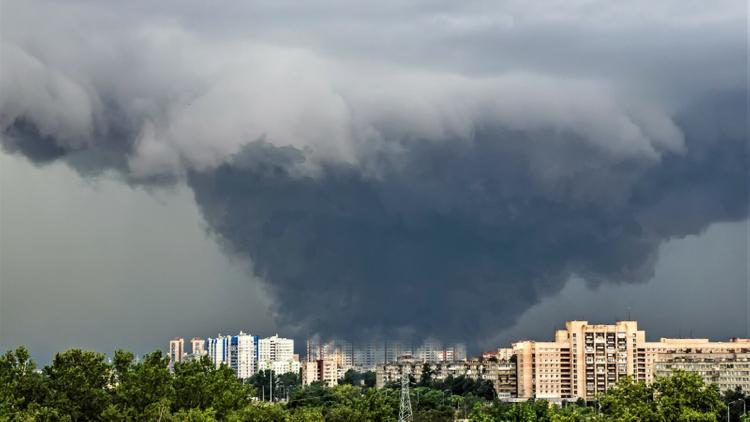 Experts say climate and weather-related disasters have surged five-fold over the past 50 years. According to the Climate Change Report 2021 by the World Meteorological Organization and UN Office for Disaster Risk Reduction, an anticipated increase in greenhouse gases and rapid melting of ice in the Arctic are expected to bring more frequent and severe tropical cyclones and damage to communities, infrastructures, buildings and propertiesi.
Effects of increasing natural disasters in Malaysia
Malaysia is not known for major natural disasters but unbeknownst to many especially those who live in the country's south, incidents of tornadoes, landspouts and megafloods have begun to ramp up in recent years.
Tornados have hit several states in Peninsular Malaysia in 2010 including Penang, Perlis and Selangor. In 2014 alone, there were five tornado occurrences including:
An EF1 tornado in Pendang, Kedah damaging around 10 houses and a school.
An EF1-EF2 tornado lashed through Kampung Sungai Bharu and the suburb of Mergong, Alor Setar, damaging 57 houses. ii
In 2019, a landspout in Kubang Pasu, Kedah damaged 10 houses. Landspouts are generally weak but can still hold winds of up to 100mph.
Most recently, a major waterspout (a tornado that forms over water) occurred on April 1, 2019 in Tanjung Tokong, Penang. Even though the waterspout vanished before it reached shore, more than 50 houses were damaged by its torrent.
In Aceh in 2003, an undersea megathrust earthquake with a 9.1–9.3 Mw magnitude caused a gigantic tsunami and agitated the dormant tectonic plates under the Peninsular Malaysia land massiii. This has revived seismic activities in these tectonic plates. Various locations in Peninsular Malaysia have since recorded increasing seismic movements. A 5.1 Mw earthquake occurred in Gua Musang, 59km Northeast of Ipoh, on May 26, 2021.
The country has also been caught off-guard by early megafloods. In January following a downpour brought about by the monsoon season, 48,000 people in six states were displaced and had to receive shelter at 400 relief centres. Rescue efforts were hampered when highways were submerged. These highways previously had never been floodediv.
Besides physical damage, buildings affected by floods pose high risks of biological contamination in the forms of mould and germs and can be detrimental to national productivity in the long run.
The Climate Change Report 2021 goes on to say there will be major challenges ahead in Southeast Asia including heavier precipitation, higher flood levels and more extreme tropical cyclones. This brings several questions. Will our buildings be resilient enough under heavier precipitation and tornados? Is the current building code sufficient to address such changes in the climate? Can our infrastructure withstand the adverse impact of flooding?
SEE WHAT OTHERS ARE READING:

How to deal with nuisance and difficult neighbours in Malaysia?

Bumi Lot and Malay Reserve Land: What you need to know
What is building resiliency?
Building resiliency is the latest construction industry buzzword in North America. According to Alex Wilson, founder of Building Green and Resilient Design Institute (USA), resilience is the capacity to adapt to changing conditions and to maintain or regain functionality and vitality in the face of stress or disturbance. It is the capacity to bounce back after a disturbance or interruption. Resilient building design is the intentional design of buildings, landscapes, communities, and regions in response to these vulnerabilities.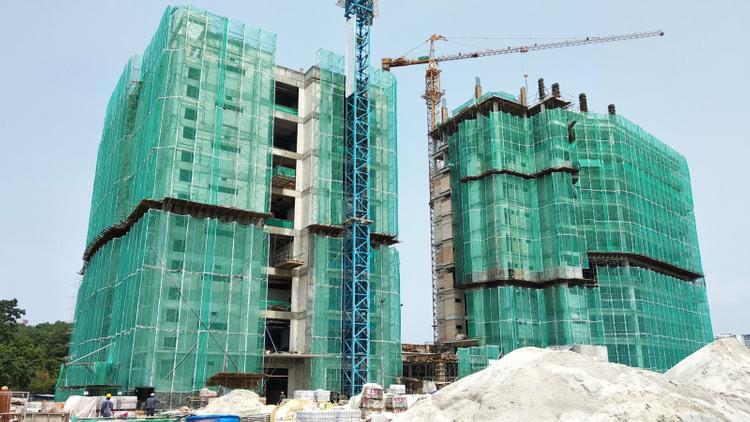 Resilient design principles   
1. Durability strengthens resilience. Durability comes not only from building practices but also building design (beautiful buildings will be maintained and last longer), infrastructure and ecosystems. Strategies that increase durability enhance resilience.
2. Resilient systems provide basic human needs. These include potable water, sanitation, energy, livable conditions (temperature and humidity), lighting, safe air, occupant health and food. These should be equitably distributed.
3. Resilience anticipates interruptions and a dynamic future. An ability to adapt to higher temperatures, more intense storms, rise in sea level, flooding, drought and wildfire is becoming necessary. Non-climate-related natural disasters such as earthquakes and solar flares also call for resilient designs.
4. Simple, passive and flexible systems are more resilient. Passive or manual-override systems are more resilient than complex solutions that can break down and require frequent maintenance. Flexible solutions can adapt to changing conditions both in the short- and long term.
5. Locally available, renewable or reclaimed resources are more resilient. Reliance on abundant local resources such as solar energy, annually replenished groundwater and local food provides greater resilience than dependence on non-renewable resources.
6. Resilience is not absolute. Recognise that incremental steps can be taken and that total resilience in the face of all situations is not possible. Implement what is feasible in the short term and work to achieve greater resilience in stages.
Resilient building design for tropical Malaysia
The resilience of a building design depends on the hazard analysis of specific locations. It is best that any new design or retrofit be made more robust to handle stronger wind and other environmental hazards. Lee S.H. in his report Failure of Roof Structure Due to Wind Load (April, 2008) discovers that in existing construction practices of roofs in low-rise buildings, uplifting of the zinc sheeting occurs when basic wind speed exceeds 89.1 m/s.
In medium-rise buildings, uplifting occurs at speed of 42 m/s. Extra tying down mechanism for roofs is needed to increase robustness against strong wind. For pitched roofs with roof tiles, the British Standard for Slating and Tiling BS 5534 recommends and specifies the new reinforced clipping system for durable and weathertight roofs.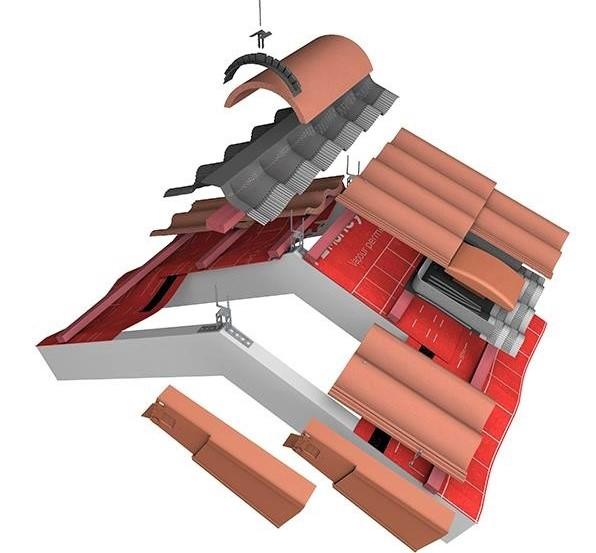 Open terraces and walkways should be protected against ingress of wind-induced rain. There should be more emphasis on storm-proof fenestrations (arrangement of windows, doors and openings in a building) with stronger reinforcement and tolerance for movements caused by thermal stress. We should avoid using windows with sub-frames and curtain walls with stick systems that do not have any built-in drainage and tolerance for movement. On top of that, preference should be given to lighter colours with higher reflectance on facades and roofs for better thermal comfort. In turn, it also helps with crack control.
Roofing with light coloured single-ply membrane and vegetated roofs (roof of a building that is partially or completely covered with vegetation/greenery) – are some of the measures that can be used to minimise prevent excess heat, which in turn causes horizontal volumetric expansion and cracks in facades. The problem of cracking can be anticipated too and solved using control joints.
In a tropical country such as ours, we should limit the use of double-glazed glass due to the high thermal capacity of the air in its gap. Instead, we should opt for reflective glass which records the lowest temperature among different glass types in experiments.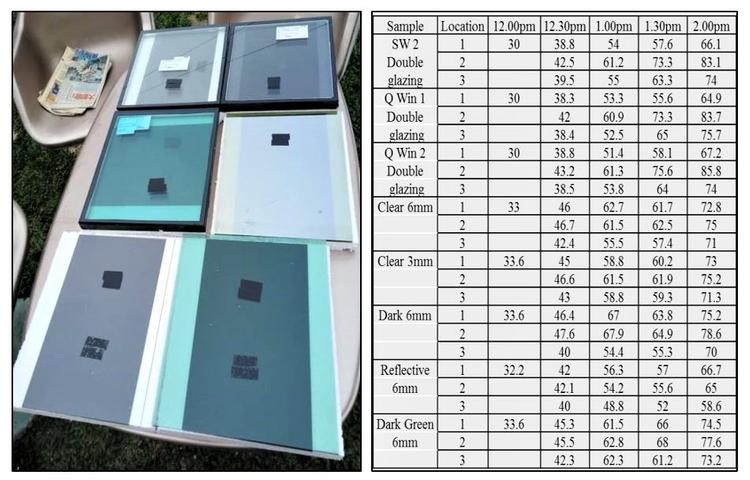 Find out how Structural lightweight aggregate concrete (SLWAC) could be the answer to resilient building design – its superior properties include higher thermal insulation than normal concrete. It is also perfect for areas with seismic activities.
Conclusion and recommendations
Resilient building design is a forward-thinking and strategic vision that all governments should adopt for the well-being of the people as well as to mitigate the fiscal loss brought about by foreseeable natural disasters. More studies on local construction practices and high-risk areas are needed to tabulate localised building codes and the infrastructure needed to cater to these changes.
Existing buildings must be reassessed based on Malaysian standard, MS EN 1998 (2015) Euro Code 8: Design of Structures for Earthquake Resistance, to reduce damage and casualty of potential seismic activities. The Ministry of Housing and Local Government and the Ministry of Works must act immediately to coordinate all stakeholders.
Disclaimer: The information is provided for general information only. iProperty.com Malaysia Sdn Bhd makes no representations or warranties in relation to the information, including but not limited to any representation or warranty as to the fitness for any particular purpose of the information to the fullest extent permitted by law. While every effort has been made to ensure that the information provided in this article is accurate, reliable, and complete as of the time of writing, the information provided in this article should not be relied upon to make any financial, investment, real estate or legal decisions. Additionally, the information should not substitute advice from a trained professional who can take into account your personal facts and circumstances, and we accept no liability if you use the information to form decisions.