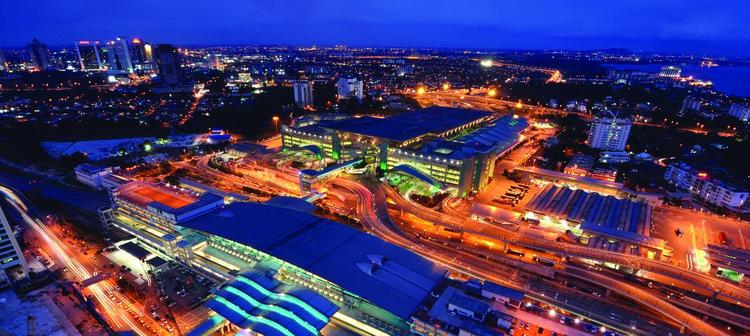 TREND 1 – Yes There Is Currently An Oversupply
Similar to the Singaporean property market, Iskandar Malaysia (IM) is currently in a state of oversupply. Rental yields have dropped across the board as competition for tenants intensify. A terrace house in Horizon Hills could fetch a monthly rent in the RM3,000 range 2 years ago, but the figure has now dropped to the RM2,000 range. Tenants have a broad choice of options and thus have the upper hand in negotiation.
I would like to emphasise however that the oversupply DOES NOT MEAN that there is zero rental demand. In fact, IM's population has been growing steadily at an annualised 7% per annum compared to just over 1% per annum in Singapore. This has been driven by new job creation for both locals and foreigners with Johor's economy being the second fastest growing state by Gross Domestic Product (GDP) in Malaysia. So where lies the problem?
The first problem is the properties on offer do not match most tenants' income levels. For example, Malaysians (earning in MYR) migrating from Kuala Lumpur to work in IM will unlikely rent a luxury high-rise unit in Danga Bay. They will rent a mass market apartment or a landed home in the suburbs. These property segments will hence perform much better and are largely resilient. However, luxury properties or the mid-high end market do not perform as well as the supply-demand dynamics are less in their favour.
The second problem is that many localities that were popular with Singaporean buyers in the past few years are effectively still construction sites. It is quite common to see recently completed condominiums sit next to other under-construction projects that make the area quite difficult to live in at this point. Areas such as Medini, Puteri Harbour and Danga Bay are still new and developing, hence there is a lack of amenities or services required to service a stable population.
TREND 2 – Some Of The Problems Investors Face Are Self-Inflicted
Many Singaporean property investors have picked up poor property management habits. Upon completion of the property, these Singaporean owners are always the slowest to do the following – collecting the keys, reporting any defects, furnishing/ renovating, passing keys to property agents and consequently the slowest to get tenants or viewings.
And this is assuming that they bother to do something about the property in the first place. Many landlords leave the properties empty for months if not years – they make little effort to dress up the property, doing zero value adding activities while expecting property agents to perform miracles.
Any potential buyer or tenant will be turned off and given the choices in the market today, they would have little reason to choose a poorly managed or unfurnished property.
Trend 3 – New Incoming Supply Will Taper Off From 2018 Onwards
The poor primary market performance has caused many developers to hold off new launches. Most of the incoming supply will be completed by end 2018 and thereafter, new supply will drop significantly, very much mirroring Singapore's own situation.
New launches today are driven mainly by mass market properties that rarely target Singaporean based buyers and other foreign buyers.
It is a good time to start bargain hunting – prices have remained somewhat flattish over the past 2 years and as properties come into the market, bargain hunters start to sniff out choice units that can be bought at a good price and held over the longer term. We see interest primarily in well-located freehold landed properties as they are still a fraction of what it costs in Singapore. Buyers now consist of local upgraders, weekend homebuyers or retirement home buyers with longer investment timeframes.
Trend 4 – Forest City Is Building Fast And Doing Well, But It Is In A World Of Its Own
Forest City, which is built on 4 reclaimed islands off the Second Link to Tuas is very much misunderstood in Singapore. Traditionally, the Tuas area is only known for housing the Port of Tanjung Pelepas (PTP). Other than PTP, there is only jungle and plantations with very minimal human habitation. Hence, for many locals and Singaporeans, to even consider Forest City as a place to live and work in is still a far off possibility.
Nevertheless, Forest City has been a huge boon to IM, creating new attractions and providing much exposure of IM throughout China. For a start, Forest City will do well as a tourism and retail destination, what potential lies beyond still remains to be seen. A good comparison, in my opinion, is how Genting Highlands is to Kuala Lumpur (KL). Genting is near KL but not near enough for residents to live there and commute for work in KL, but it is a great place for KL-lites to visit and enjoy its attractions.
Trend 5 – IM's Economic Prospects Are Bright And Getting Stronger
Up to H12016, Johor is still the state with the highest manufacturing investments in Malaysia for the past 4 years; industrial land and properties in good locations are seeing a strong take-up as IM offers an attractive combination of low operating cost and a strategic location.
The latest to migrate from Singapore to IM will be carmaker Volvo's regional aftersales operations joining BMW that has similar operations in IM for several years already.
Other strong economic indicators are seen in tourism, retail and construction sectors, all of which are doing well in IM. As incomes and population rise, there is an influx of new service operators to meet the demand of a more discerning consumer. The popular township of Bukit Indah now boasts a growing Korean and Chinese population, with Korean hair salons and BBQ restaurants coming up alongside Chinese hotpot restaurants. IKEA has chosen Johor Bahru as the site of its third store in Malaysia and will open in late 2017.
When construction of the High-Speed Rail and Rapid Transit System commence in the next 1-2 years, confidence in the economy can only improve. The need for it remains as strong as ever, traffic on the two links are still as bad as it was despite toll fare increases 2 years ago. If you are an investor with a 5-10 year timeframe, there is only 1 direction for IM, and that is up.
DISCLAIMER: The opinions stated in the article are solely of Ryan Khoo and are not in any form an endorsement or recommendation by iProperty.com. Readers are encouraged to seek independent advice prior to making any investments.
Disclaimer: The information is provided for general information only. iProperty.com Malaysia Sdn Bhd makes no representations or warranties in relation to the information, including but not limited to any representation or warranty as to the fitness for any particular purpose of the information to the fullest extent permitted by law. While every effort has been made to ensure that the information provided in this article is accurate, reliable, and complete as of the time of writing, the information provided in this article should not be relied upon to make any financial, investment, real estate or legal decisions. Additionally, the information should not substitute advice from a trained professional who can take into account your personal facts and circumstances, and we accept no liability if you use the information to form decisions.