Pioneer of property tourism inspires women entrepreneurs with the iconic RM6.5 billion Melaka project.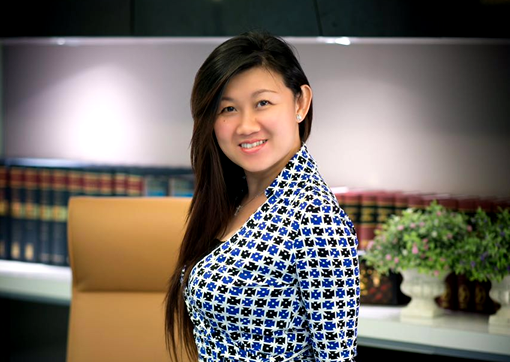 Succeeding in any business is tough. But making it big in a historically male-dominated industry is doubly daunting. However, that is exactly what Dato' Leong Sir Ley has achieved with Sheng Tai International, the property development company she founded just under a decade ago.
The award-winning Sheng Tai International was established in 2012 and has expanded rapidly across the Asian region with a diversified development portfolio. This includes real estate, investment management, hospitality, property tourism, a one-stop centre comprehensive information service and cross-selling platform, agriculture, trading and manufacturing, fashion and lifestyle, and green technology.
Dato' Leong had an eye towards international expansion from the get-go. The company has built a significant presence in Hong Kong, Japan, Shanghai, and Beijing with over 500 staff. Its core hallmarks are its strong corporate values and ethos. Despite its success, this multinational company continues to grow as a pioneer and innovator in the curation of contemporary living and real estate business models.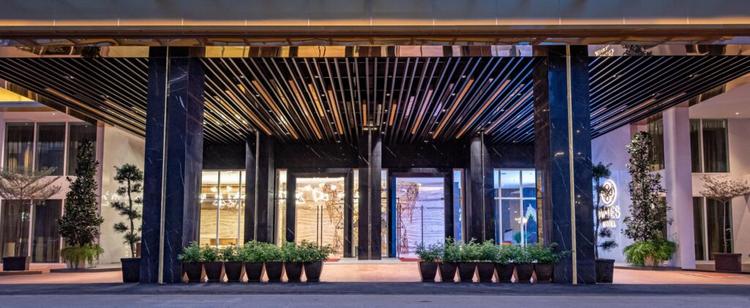 Sheng Tai's ground-breaking projects include the Ames Hotel, Metrasquare Serviced Suites, and Regalia Beachfront Residence. Undoubtedly, the company's most prestigious project to date is the ambitious RM6.5 billion The Sail in Melaka – planned to be the future central business district (CBD) of the state. Designed by a group of local architects, the project consists of 9 tower blocks that resemble a regal ship and is a magnificent work of art set against a panoramic view of the historic Straits of Melaka.
By all accounts, her incredible journey has only just begun.
In a wide-ranging exclusive interview with us, Dato' Leong expounded on her meteoric rise in the industry and passion that constantly drives her to new heights.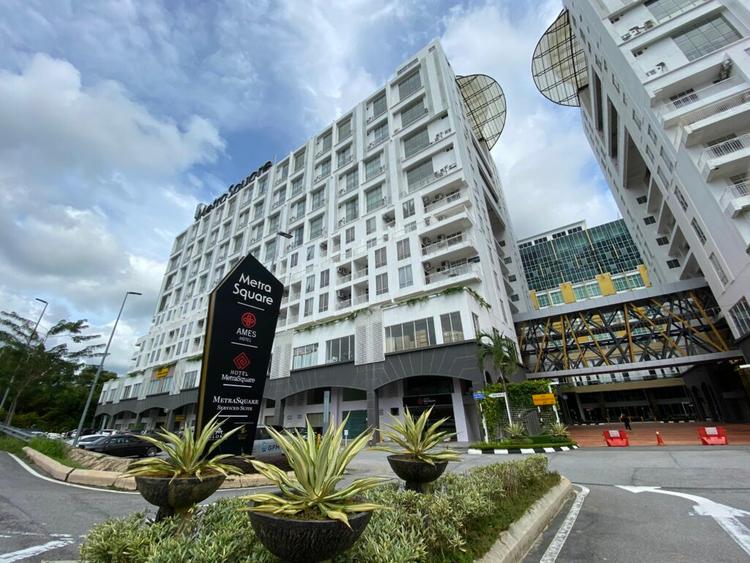 iProperty: How did your journey in the property industry begin?
Dato' Leong Sir Ley (DLSL): It's what I have always wanted to venture in since my stint as a property conveyancing lawyer dealing with corporate and requisition matters. I was in Hong Kong at the time promoting Malaysian properties. Seeing how well their property market was thriving and knowing Hong Kong as one of the most vibrant tourism destinations in Southeast Asia other than Malaysia, I saw an opportunity.
Sheng Tai pioneered the concept of "property tourism", fusing the property and tourism sectors in Malaysia. Previously, both sectors were considered two separate entities. Property tourism attracted tourists and foreign direct investment (FDI) from Asia and around the world. Many wanted a taste of the unique experience that Malaysia had to offer, and this concept eventually became very successful.
iProperty: What was your inspiration for Sheng Tai International's concept?
DLSL: I founded Sheng Tai in 2012 and was hugely inspired by Malaysia's astonishing beauty and its uniqueness. We went all out and promoted property tourism aggressively. To convince overseas property buyers and investors, they must also be attracted to the country's natural surroundings such as the environment, weather, people, and culture.
Before borders were closed in March 2020, we were bringing in more than 400 tourists and investors into Malaysia every month, mainly from Hong Kong, China, and Japan. Despite the closure of borders during the pandemic, we continue to promote the property tourism concept online because we believe in it passionately.
As a country, Malaysia has distinct advantages compared to other countries like Hong Kong such as lower living expenses, a more relaxed working environment, and more affordable property prices.
For example, for RM20 million you can buy a huge, landed house in Malaysia. However, in Hong Kong, with HKG$20 million you can only get a 2,000 sqft high-rise unit in the Ho Man Tin area.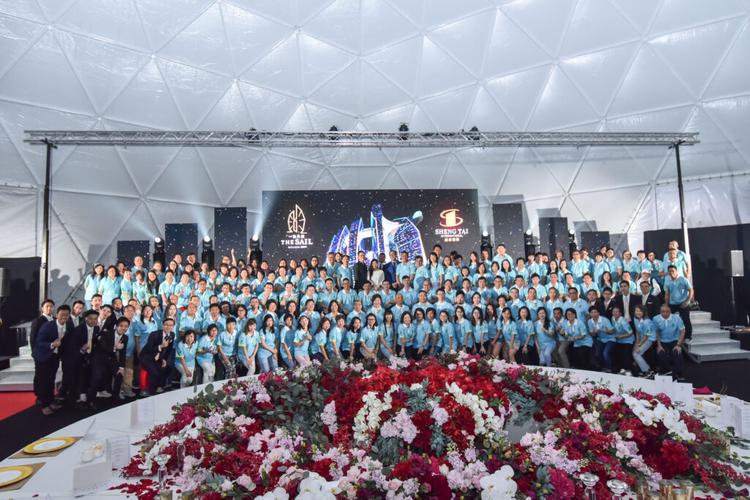 iProperty: Tell us your life story. What made you the woman and corporate leader you are today?
DLSL: I am very blessed to have had a supportive and nurturing family. They allowed me to finish my education in London and graduate from the Bar to further my career as a barrister, advocate, and solicitor in Malaysia. My family also encouraged my artistic side to flourish. I can play the piano very well.
My dad was also an entrepreneur and ventured into the China market almost 50 years ago. He brought me along to China. Watching his business grow first-hand gave me invaluable insights and inspired me to become a successful female entrepreneur in a male-dominated industry.
Becoming a female entrepreneur is not easy. We need to have a harmonious balance of work and family, but it can be achieved. As an entrepreneur, we need to be creative to sustain the business, especially during this pandemic. For example, we are conducting online seminars. Our sales offices in Hong Kong, Beijing, Shanghai, and Japan are aggressively conducting sales and promotions online since we are not able to get the buyers here.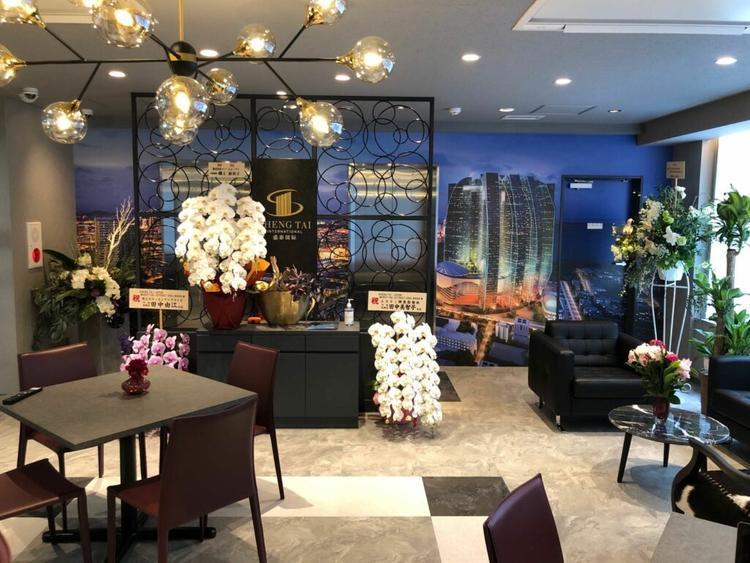 iProperty: What were some of the major challenges you have faced in the property industry?
DLSL: The journey of an entrepreneur is not always smooth sailing, but so far we have managed to overcome all obstacles. For example, the biggest challenge in the property tourism sector is the movement restrictions during the pandemic. Nevertheless, we have been able to think out of the box to solve problems creatively.
For example, The Sail project is already into its 15th month and piling work is already at the 3rd phase.  Last year, we managed to sell a tower from The Sail to Memorigin for a Hong Kong celebrity.  Memorigin is the first Hong Kong brand to produce tourbillon watches, and this will be its first and largest boutique in Southeast Asia.
In the face of these challenges, I endeavoured to keep myself healthy through daily exercise or yoga to promote a calm and clear mind.  Occasionally, I also cook or bake. I always pray for guidance from God to remain positive despite all of life's challenges. Like I said, it isn't always smooth sailing, but there's a saying which roughly means, "if we can't change the direction of the wind, we can always adjust the sail to reach our destination."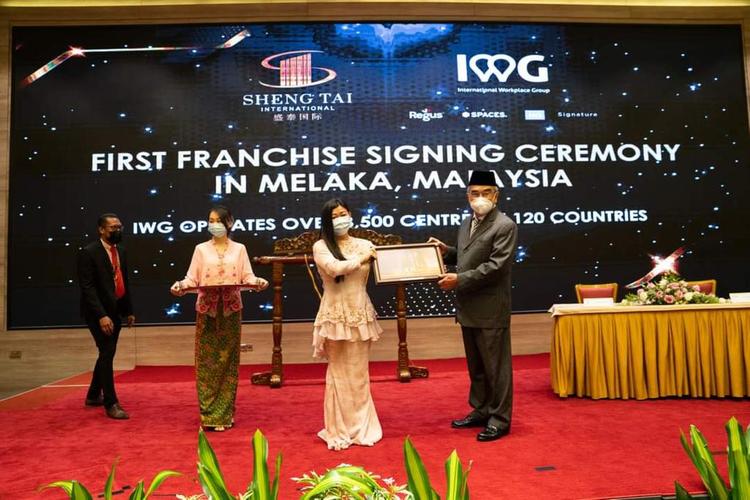 iProperty: Please share with us some of your most memorable experiences in the industry.
DLSL: One of them was introducing the concept of "property tourism". Not many believed it would succeed at that time, but we persisted. If you have something you truly believe in, you should be determined and work hard to achieve success.
Speaking of success, I believe that teamwork is a crucial element of Sheng Tai's accomplishments. I am grateful for our strong management team and staff in Hong Kong, Japan, Beijing, and Shanghai. Of course, there will be differences and arguments along the way, but we sail forward together to reach the company's ultimate goals.
It is these experiences with my team that I treasure the most. Without them, I wouldn't be where I am today. I couldn't have done it alone.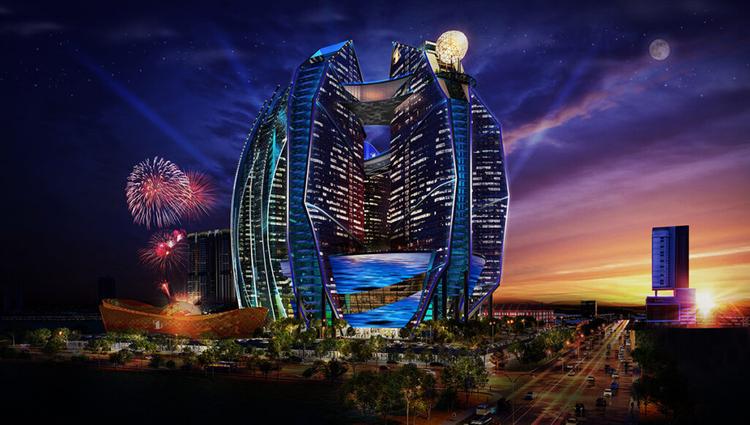 iProperty: Let's talk about your upcoming iconic project, The Sail. Why was Melaka chosen and what is your vision for the project?
DLSL: The Sail Melaka is one of our most ambitious projects, and we are very excited about its prospects. It is a very forward-looking development that has a very trendy vibe, inside and outside. We will be transforming it into a major landmark as a business, leisure, and travel hub. We hope this project will boost Melaka's international profile further.
Melaka is already a very well-known location, not just in Malaysia but also overseas. I was staying in Hong Kong for quite some time, and the locals in China were always talking about Melaka and its rich heritage, such as the famous Baba Nyonya culture. We were also involved in the "One Belt, One Road" project for The Sail in 2019.
Melaka has it all. It was a key international trading hub in the past, the first port of entry to Malaysia for traders during the 15th century including the Chinese, Portuguese, European, Indian, and Arab traders of textile, spices, pepper, and coffee. This resulted in a rich blend of history, culture (such as the Baba Nyonya), and unique cuisine found nowhere else.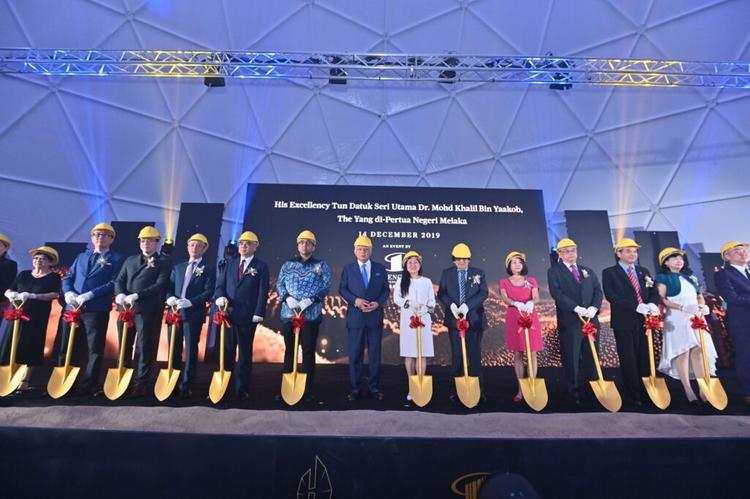 In 2019, Melaka received a total of 18 million tourists. Whenever tourists visit Malaysia, their first destinations will usually be KL and Melaka. KL and Melaka is just like Tokyo and Osaka respectively, rich with their own rich histories and cultures.
In fact, when borders re-opened temporarily last year during this pandemic, Melaka received many domestic tourists.
That is why we decided to set up The Sail in Melaka. We hope to turn Melaka into another Milan, the global capital for design and fashion. We have signed up with FashionTV Paris and plan to bring them to Melaka. We want The Sail to be the next hottest global tourist spot, with iconic buildings and fashion hubs coupled with the state's rich historical stories, buildings, and culture.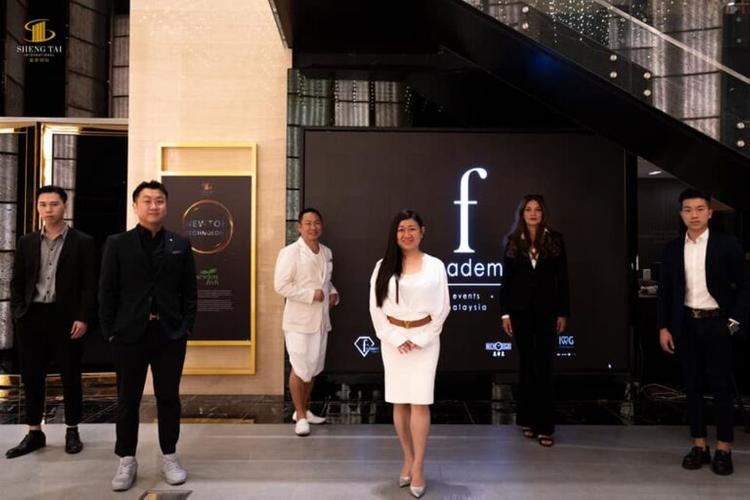 We also want to help Malaysian designers gain international recognition. Currently, we have gathered 30-60 designers with 13 units in MetraSquare taken up to showcase the designers' products. We also have several international anchor investors such as Memorigin, global workspace provider IWG, and as I've mentioned earlier, FashionTV Paris that has collaborated with us during the pandemic, as well as Garde that will be working with us on the shopping mall.
These brands are working with us because they see the long-term potential of Melaka and The Sail, which has won the iDEA Best Commercial Development. The investments by these international brands will also boost the economy of the Melaka state government and create job opportunities for locals.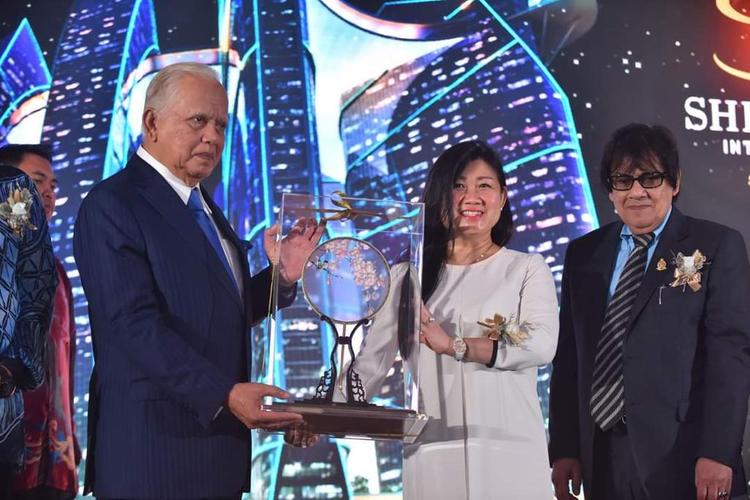 iProperty: What is your advice for young women planning to embark on the same career path?
DLSL: Women who wish to embark on the road to entrepreneurship need to find a good balance. It's not just about business. You need to manage people well and deliver on your promises. You have to lead, care for your family, and maintain your honesty and integrity.
My experience has made me a wiser woman. A successful woman must be able to juggle between her career, family, and leisure while maintaining her calmness. You cannot be too emotional when things don't turn out right. But when things are successful, we shouldn't be overconfident as well.
I'm not a superwoman. I believe that whatever I have achieved can be emulated by other women too. Chase your dreams and be independent because nothing is impossible. Last but not least, whatever men can achieve in their careers, women can do the same too, if not even better!
So, to all the ladies out there, spread your wings and fly!
Disclaimer: The information is provided for general information only. iProperty.com Malaysia Sdn Bhd makes no representations or warranties in relation to the information, including but not limited to any representation or warranty as to the fitness for any particular purpose of the information to the fullest extent permitted by law. While every effort has been made to ensure that the information provided in this article is accurate, reliable, and complete as of the time of writing, the information provided in this article should not be relied upon to make any financial, investment, real estate or legal decisions. Additionally, the information should not substitute advice from a trained professional who can take into account your personal facts and circumstances, and we accept no liability if you use the information to form decisions.