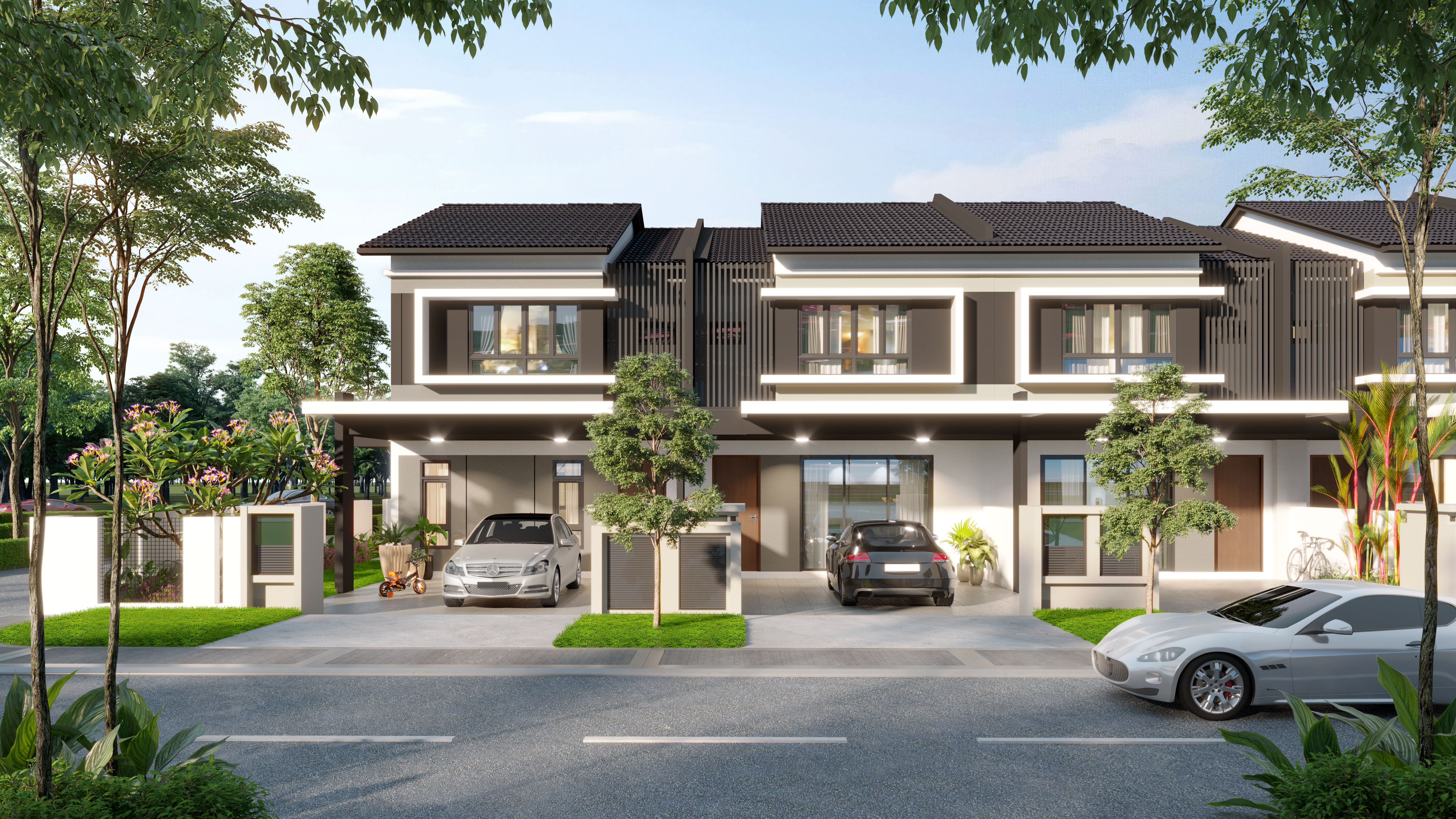 Caledonia, presents itself as an exuberant township in Ijok, showcasing the splendours of nature and tropical architecture for lively modern living. Within this friendly enclave, tranquillity and vitality take precedence over all else.

Unveiling a modern, comprehensive township comprised of freehold residential parcels, vibrant commercial and business hotspots, and luxuriant green parks for a wholesome living experience ideal for today's growing families.

Ayana – the newly unveiled double-storey terrace homes feature a wonderfully liveable low-density township that's well connected to the city while remaining just far enough away from the madness; crafted with attention to detail while blooming with nature's palette. Ayana's architecture design approach aims to create a modern, efficient, and adaptable layout for entry-level buyers.

Ayana is truly where blissful life is fostered and nurtured to the fullest. It was established as an urban sanctuary that embraces contemporary tropical architecture that complements its natural settings.
Modern façade design with clean lines aimed at giving a well-ordered impression while allowing maximum light flow into the interior. The modern form is enhanced by modern infrastructures such as underground TNB and street lighting cabling, concealed drainage, and multi-level security features.

All types are designed with 3 to 4 bedrooms and 3 bathrooms to meet the needs of small and young families. With built-up sizes ranging from 1,507 sq ft to 2,094 sq ft, each unit has all the makings of a dream home.

The development has multi-level security features such as anti-climb perimeter fencing, a security guardhouse, and CCTV. Also, solar water heaters are provided to achieve long-term cost efficiency.

Ayana can be reached via the LATAR Expressway, the Guthrie Corridor Expressway, the NKVE, and Jalan Kuala Selangor.

Hospital UiTM Puncak Alam is a short distance away and schools in the neighbourhood include SJK(C) Ijok and Sekolah Kebangsaan Bukit Badong. Restaurants, laundry, clinics, supermarkets, and a petrol station are all within the vicinity of Ayana.
About the Developer

KLK Land envisions a promise as The Nation's Preferred Property Developer and strives to uphold these values in delivering the best they can in all of their ventures.

Their success spread over a hundred years of amassed glory that dates back from 1906. From their foundation in plantation to the myriad of industries they currently pursue, their triumph unfolds from the many notable milestones such as:

• In 1906, Kuala Lumpur Rubber Company (KLRC) was incorporated in London and listed on London Stock Exchange the following year in 1907.
• In 1970, KLKA transferred operations from London to Malaysia, and was renamed Kuala Lumpur Kepong Berhad (KLK).
• In 1990, KLK made its first foray into property development through its gated and guarded development Sierramas, a joint venture with Tan & Tan Developments Berhad and was awarded the prestigious FIABCI award of distinction for residential development category.
• In 2002, KLK launched its second township Desa Coalfields, a 230-acre mixed residential and commercial development.
• In 2011, KLK continued to expand its property portfolio and unlock another 1,000 acres of its land bank in Sungai Buloh to develop Bandar Seri Coalfields.
• In 2013, KLK took a step into rebranding its property arm as KLK Land.
They believe in the notion that everything that they touch, they would like to see grow into something sustainable. Applying that notion, they uphold the utmost integrity:
• To deliver quality products and services
• To create sustainable communities
• To acknowledge and appreciate the talents and contribution of their stakeholders

KLK is acknowledged by the corporate world as one of the blue-chip companies with a reputation for sturdy management, and strong earnings with interest in various industries the world over.