Going plastic-free is the next big effort in practising sustainable living – but where do we find zero-waste eco shops in Malaysia? Here are 14 best zero-waste eco shops that sell eco-friendly home and lifestyle products in Malaysia.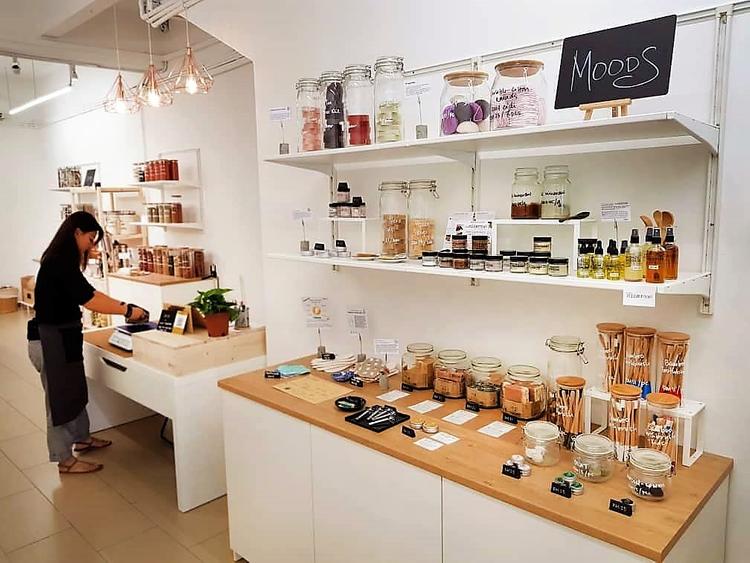 This article was updated on 14 September 2020.
It is not impossible to be eco-friendly and go zero waste – but we will not lie, it's not easy. Almost everything you find in Malaysian stores is non-environmental friendly with pre-packaged single use plastic like water bottles or paper and even styrofoam. Even our personal care items like toothbrushes and soap bottles are all made out of plastic, which will be thrown away to contribute to rising landfills in our country.
Malaysians produce an average of 30,000 tons of waste every day, with only 5% of it being recycled. -The Asian Strategy & Leadership Institute (ASLI)
No wonder land is getting more scarce and expensive by the day – they have all been used up to home our trash! Even if you're diligent in recycling, only a small amount of plastic is actually recycled, so the best thing you can do is to cut down your waste and remember the 3R: Refuse, Reduce, Reuse. 
Zero-waste eco-friendly lifestyle advocate Lauren Singer has managed to fit all 4 years' worth of trash into a single mason jar. She even started the Package Free Shop to sell sustainable living items that do not contribute to unnecessary plastic waste and promote sustainability in the way we live. 
But where can Malaysians shop for package-free and plastic-free items locally? Let us guide you. 
TIP: We recommend bringing your own zero waste starter kit, aka bags and bottles, before visiting any of the following stores; all you have to do is weigh and pay!
1.  NUDE The Zero Waste Store, Petaling Jaya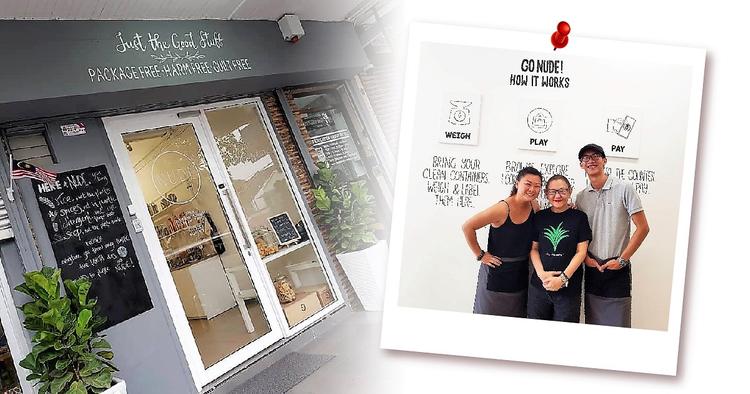 Like most eco-conscious and eco friendly stores, it all began with the intention of educating and reforming our lifestyles. The store welcomes everyone, whether you're from the zero-waste community or not, to explore and take back both learnings and inspiration to others.
They stock everything from edible goods to home and personal care products to stainless steel and copper items that are endlessly reusable. You can even get dried dates and spices that are used in local food. Everything is reasonably priced and would meet the expectations of even the most hardcore-wet-market aunty out there!
Your pet cat or dog can even benefit from the availability of bulk dry foods, treats and even cat litter made of 100% recycled materials too! Purchasing in bulk saves you a ton of cash in the long run.
You can visit the eco-friendly NUDE The Zero Waste Store today at:
2. The Hive Bulk Foods, Bangsar
This shop is stocked with all of the vital yet eco-friendly items your home needs. From dry goods to butter, coffee, tea and even cooking oils; they also have a range of bath, laundry, insect repellent and cleaning supplies – all which contribute no plastic waste or are compost-friendly. Perfect for those who are practising the zero-waste living. 
Eco-shopping here would mean bringing your own reusable bags or packaging (no plastic bags, please) or purchasing bottles and jars from the store to use at any of their six outlets – or shop online like all the millennials do.
We adore how bar-shampoos, bamboo toothbrushes and toothpaste powder are now being made trendy and chic in its eco-minimalistic form. Nothing encourages a lifestyle more than well-designed goods that are Earth-friendly!
You can visit The Hive Bulk Foods eco shop today at:
Read more: 11 zero-waste bathroom alternatives
3. BYOB (Bring Your Own Bottle), Petaling Jaya
You literally bring your own bottle here as BYOB is an eco-friendly concept detergent store that encourages people to live and breath the zero-waste lifestyle by refilling their empty detergent bottles instead of purchasing a new one and throwing away more plastic waste. Here, they practice the 3R concept: reduce, reuse, recycling.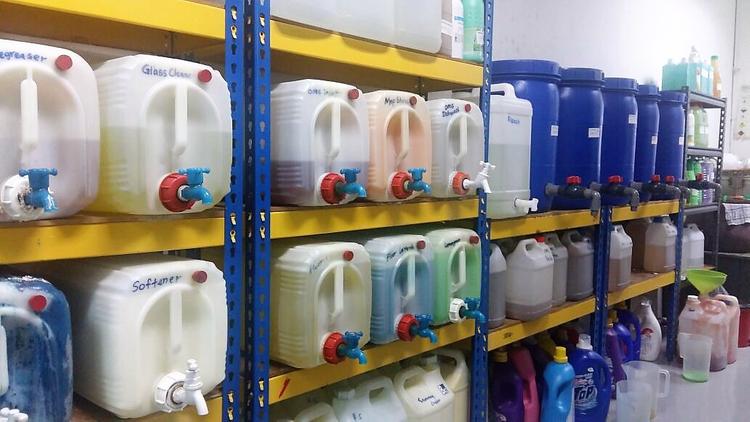 They have several outlets in East and West Malaysia that serve up not just laundry detergent but eco-friendly car care products, floor, kitchen and natural bath soaps too. 
Their main mission is to educate the society about the dangers of single use plastic and to help you save some money too – because why pay extra for plastic?
Recycling doesn't really work when it comes to plastic bottles, downcycling is the correct word to use because all those bottles you put up for recycling has been downcycled to lower grade plastic products rather than recycled into plastic bottles. -BYOB-
Even worse, the process involved in downcycling plastic bags actually involves additional carbon footprint!
You can visit the BYOB (Bring Your Own Bottle) eco shop today at:
4. Frangipani KL
The shop operates mainly online (they now have a physical store at The LINC KL) so it is perfect for lazy bums who do most of their zero-waste eco-shopping online.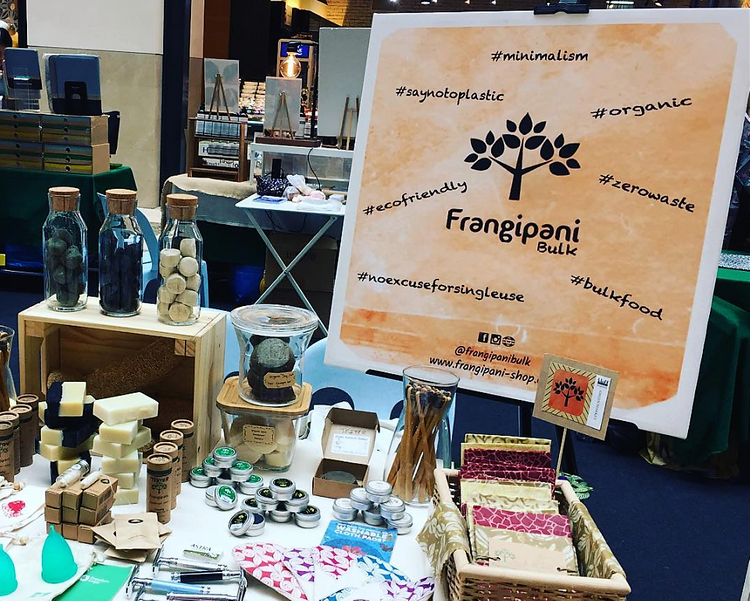 Aside from selling organic eco-friendly lifestyle products for personal care, Frangipani also has an array of items for the busy working crowd – from on-the-go cups to classy metal tiffin carriers, cotton bags and even reusable, foldable sporks. Time to make it a habit and bring your own healthy food to work.
Ladies, you should definitely check out their menstrual cups, it is a great zero-waste alternative to disposable sanitary pads.
We adore how the founder, Malika, makes all of the organic toothpaste, deodorant and soap bars with her own secret recipe – they are all halal too – alongside vegan toothbrushes and dental floss. She even uses biodegradable cellophane tape and recycled paper to send out her zero-waste goods.
Check out some of their happy customers' reviews here. 
And once you decide to visit them, you can find the Frangipani eco shop at:
Read more: Going zero waste too tough? Try these practical tips instead
5. Bliss Zero Waste Store, Kuala Lumpur
UPDATE: Bliss Zero Waste Store has ceased its operation.  
Imagine walking into a little cafe in the heritage section of Kuala Lumpur (Chinatown), only to find a little nook in a cafe, resembling a rustic apothecary store, with jars stacked neatly upon salvaged shelves and tables. Like most environmental friendly zero-waste places, you need to BYOB if you are looking to purchase soaps, shampoos and detergent powder in bulk.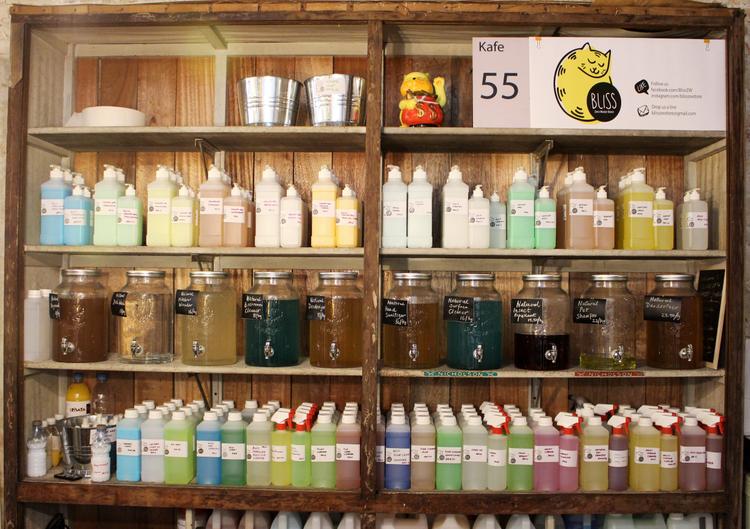 The gorgeously bucolic setting makes it a good place to settle down with a cuppa after you are done with your environmental friendly zero-waste shopping. It is also one of the few places that stocks eco-friendly pet deodorizer and shampoos too, so Fluffy the dog can still look her best without causing any environmental impact.
What's more, Bliss conducts workshops for those who are interested to take their zero-waste journey to the next level too.
6. Seedy Zero Waste Store, Kota Kemuning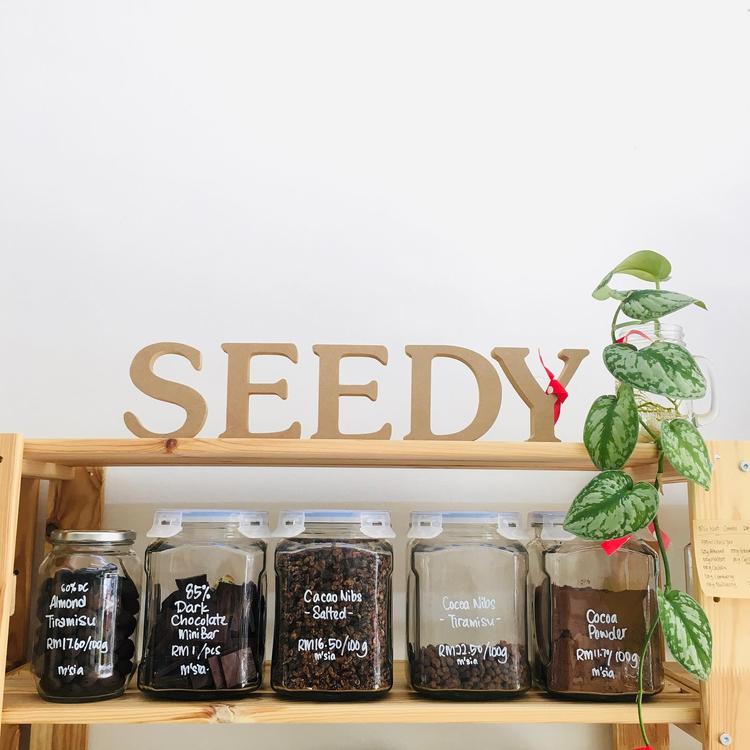 Kota Kemuning folks, rejoice! You can now shop for environmental friendly zero-waste products without leaving your vicinity. Marketing itself as a package-free convenience store, Seedy Zero Was Store supplies a whole host of  eco-friendly household cleaning products, dry foods, personal care essentials, kitchen utensils and skin care products. If you're heading there, make sure to bring your own bag along.
Aside from that, the store also allows customers to drop off single used plastics and ecobricks (a plastic water bottle packed with used plastic) at Seedy. They will then take these unused plastics to a group of retired teachers in Kota Kemuning to weave baskets or donate them to Eco Bricks Malaysia.
You can visit the Seedy Zero Waste Store today at:
Read more: 16 online grocery stores with delivery services
7. A Bit Less Bulk Store, Kepong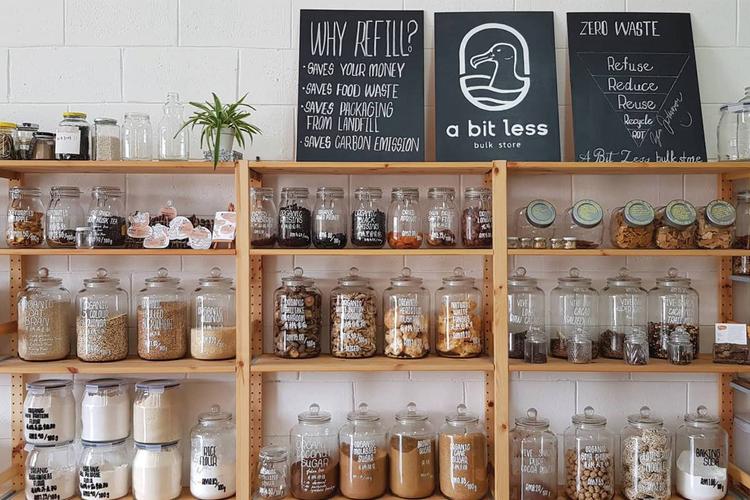 A Bit Less Bulk Store was founded with the mission to eliminate single use plastic packaging and create an environmental friendly community that shops with minimum impacts on the environment. Based in Kepong Baru, this eco shop also has a food section that is packed with organic food products like grains and nuts, and household items like bamboo toothbrushes, silicone bowls and others.
You can visit A Bit Less Bulk Store today at:
8. The Kinder Soap Company, online store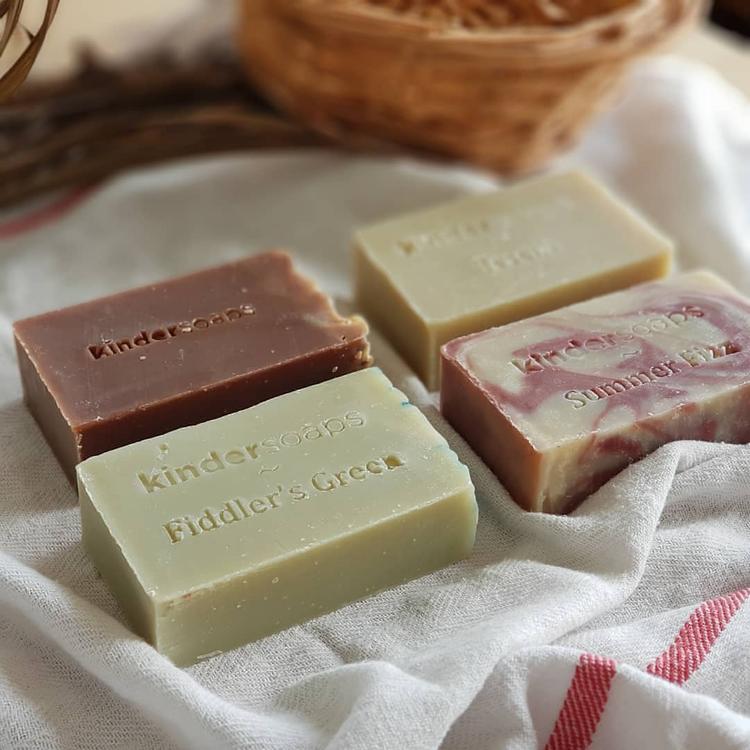 Unlike the rest of the zero-waste stores in the list, The Kinda Soap Company specialises only in one thing: soap. But they don't produce just any kind of soap. They specialise in eco-friendly palm-free soap that utilises only natural resources to provide relief for people with sensitive skin.
In fact, everything you see in the shop is free from artificial ingredients like preservatives, parabens and sodium lauryl sulfate (SLS), all of which are commonly used in the market.
But what draws us to this store is its company's mantra — Be kinder. A reminder that we don't only have to be kinder to the environment, but also to ourselves and our bodies.
Visit the Kinder Soap Company today at:
9. The Mineraw, online store
The Mineraw specialises in the skin care and beauty department. All of the products are not only eco-friendly (all items are packaged in recyclable containers), but they're also made with natural ingredients and are vegan, vegetarians and cruelty-free.
A lot of the skin care and beauty products in the market are made with a chock full of ingredients. But with The Mineraw, it's simple. They rather focus on fewer ingredients that will produce superior results.
Recently, they were also featured in British Vogue, a milestone that only a few achieve.
You can visit the Mineraw eco shop today at their official website.
10. Minus Zero Waste Store, Johor Bahru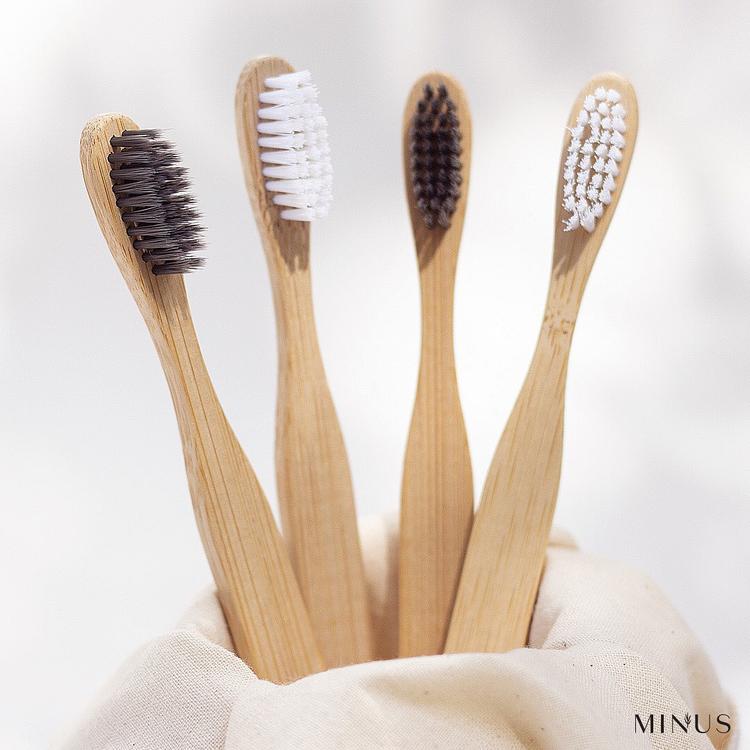 Based in Johor Bahru, Minus Zero Waste Store is an eco-friendly online retail store that offers sustainable, environmental-friendly and reusable products ranges from personal care, feminine care to home and kitchen essentials. Their mission? To enable each and every one of us to take the small step into a sustainable lifestyle while helping us to move away from single use plastic.
What's interesting about Minus Zero Waste Store is the fact that they reduce waste by practising low waste parcel delivery by delivering their products in upcycled cardboard boxes. They also collect reused boxes. For those living in JB, you can return the boxes to them or donate your reused boxes to them.
You can find the Minus Zero Waste Store in Johor Bahru today at their official Facebook page.
11. Stray Folk, Taman Tun Dr Ismail (TTDI)
Nestled in the neighbourhood of TTDI, Stray Folk is both an eco-friendly zero-waste store and a co-working space. Yes, you can rent a work desk and enjoy office amenities, and you can also shop for environmentally friendly products here.  Stray Folk offers package-free dry foods and beauty products from other eco shops like The Kinder Soap Company and Organically Moi. Aside from that, they also host event workshops and creative classes like photography printing and making beeswax wraps.
Visit the Stray Folk eco shop in TTDI today at:
12. Zero Waste Earth Store, Setia Alam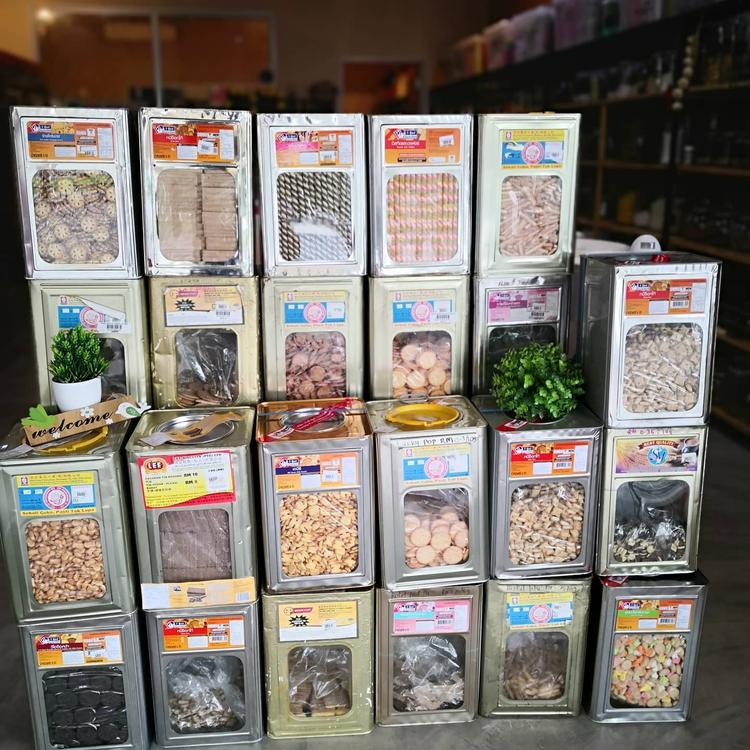 Started in July 2019, this eco shop in Shah Alam is a newcomer in the zero-waste scene. Like most bulk stores in Klang Valley, they offer a variety of dry foods, personal care and beauty products and household liquid cleaning products.
Those with a sweet tooth will be glad to know that they also supply healthy yet delicious package-free snacks. You can even find childhood snacks like Iced Gem Biscuits amongst its selections.
You can find the Zero Waste Earth Store in Setia Alam today at:
13. NULL Zero Waste Factory, Kuala Lumpur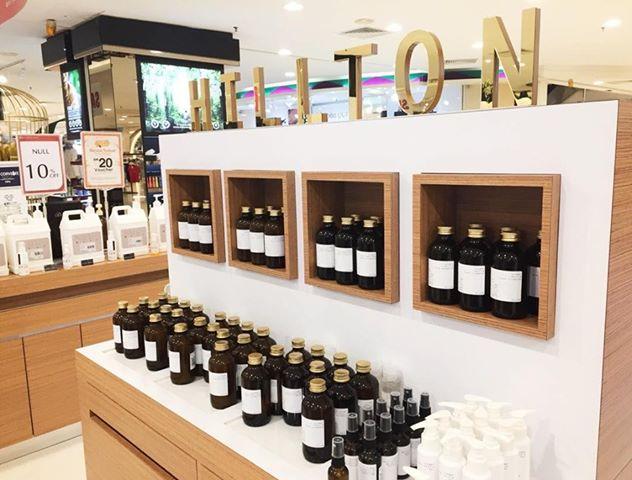 If you're looking for cruelty-free, eco-friendly, and non-toxic personal care products like hand soaps, hand sanitiser body and hair cleansers, and household cleaning products such as alcohol sanitisers, look no further than NULL Zero Waste Factory. They can be found at several departmental stores in Klang Valley, including Isetan, Sogo, Robinsons and Metrojaya.
Though they've started selling their products online, they encourage patrons to visit their dispensing spots to refill instead of buying a brand new one to avoid creating more waste. Here's a list of their dispensing spots.
You can visit NULL Zero Waste Factory today at the Null Zero waste Factory official Facebook page.
14. OWL Zero Waste Bulk Store, Penang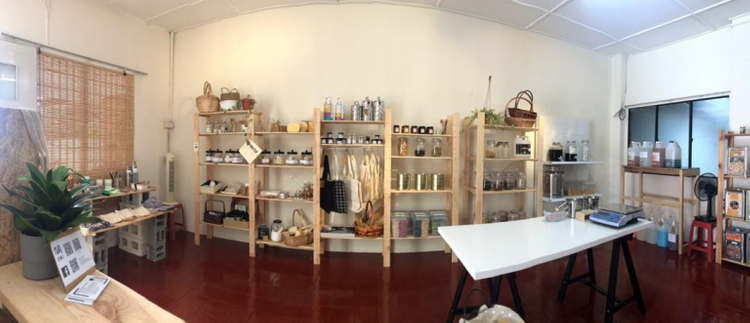 Johor's not the only state outside of Klang Valley has a zero-waste store because OWL Zero Waste Bulk Store recently opened its door to all Penangites. They pride themselves in supporting green initiatives and one of their goals is to help more people live an eco-friendly sustainable lifestyle. They offer everything from eco-cleaning products to healthy snacks and drinks. Unfortunately, they only provide delivery around Penang Island, the rest of us would have to wait a little longer and see if they'd extend their delivery areas.
You can find the OWL Zero Waste Bulk Store in Penang today at:
So there you have it! There are so many choices for us Malaysians to shop and strive for a zero-waste and sustainable lifestyle – you can even start doing so at the wet market or night markets. Just bring your own bags and containers to carry all the fresh produce and dried items home with you. 
Conscious living starts with taking the first step. You can then help spread the practice through example, to your friends, family and colleagues. If it is good for Earth, it is good enough for us!
Edited by Reena Kaur Bhatt, additional content by Stephanie Yap
Disclaimer: The information is provided for general information only. iProperty.com Malaysia Sdn Bhd makes no representations or warranties in relation to the information, including but not limited to any representation or warranty as to the fitness for any particular purpose of the information to the fullest extent permitted by law. While every effort has been made to ensure that the information provided in this article is accurate, reliable, and complete as of the time of writing, the information provided in this article should not be relied upon to make any financial, investment, real estate or legal decisions. Additionally, the information should not substitute advice from a trained professional who can take into account your personal facts and circumstances, and we accept no liability if you use the information to form decisions.