In the past, many prospective home buyers found Puchong's traffic conditions to be a deal-breaker. The Sri Petaling LRT extension a couple of years ago, however, has boosted this area's appeal.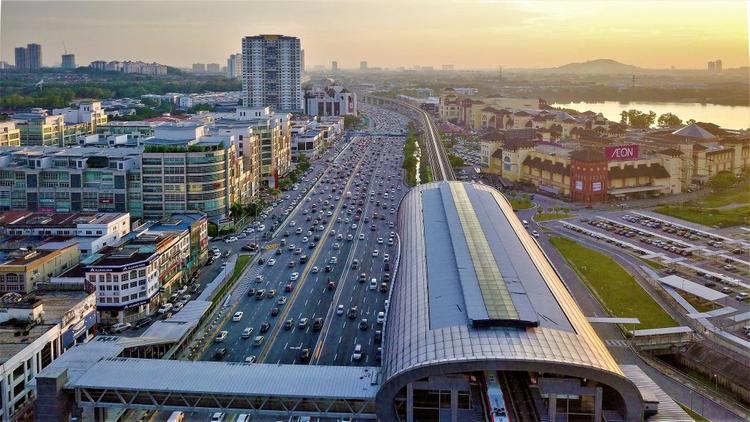 Picking a Klang Valley neighbourhood to live can seem daunting. After all, there are countless areas to choose from! Is location your top priority, or is it pricing? In this article, we discuss Puchong as a possible place to live in by diving into five liveability components namely location, connectivity, amenities, food options and pricing of residential properties.
1. Location
Location-wise, if you look at Puchong on a map, it is actually quite strategic.
Puchong is a good place if you work or conduct business in Puchong itself or neighbouring Subang Jaya, Bandar Sunway, Bukit Jalil, Sri Petaling, Seri Kembangan, Putrajaya, Cyberjaya, KLIA or KLIA2.
Puchong is actually spread across two districts, namely Petaling and Sepang. Puchong Jaya and Puchong Perdana belong to Petaling District, while Bukit Puchong 2, 16 Sierra, Taman Putra Prima, Taman Mas, Taman Putra Perdana, and Taman Meranti Jaya belong to Sepang.
You will be happy to know that Puchong was the 10th most searched neighbourhood in Malaysia in 2019.
2. Accessibility and connectivity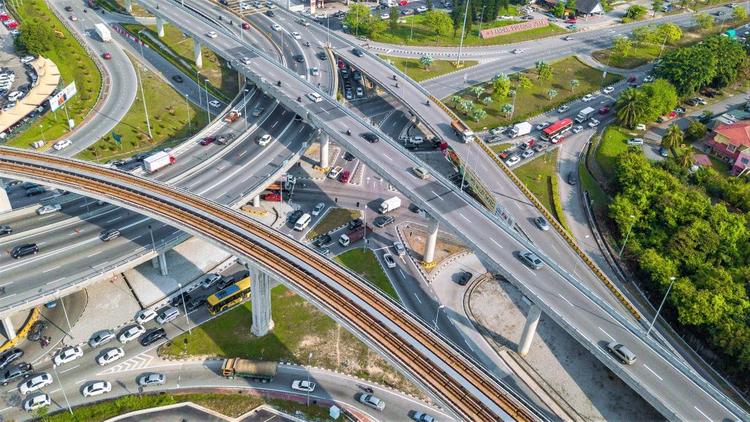 Puchong can be accessed through Damansara-Puchong Highway (LDP), Shah Alam Expressway (KESAS), Maju Expressway (MEX), New Pantai Expressway (NPE), North-South Expressway Central Link, South Klang Valley Expressway (SKVE) and Federal Highway.
The distances and non-peak travel times between Puchong and its surrounding areas are pretty good:
• Subang Jaya (8.2km; 15 mins)
• Bandar Sunway (7.8km, 13 mins)
• Bukit Jalil (14.1km; 16 mins
• Sri Petaling (13.4km; 15 mins)
• Seri Kembangan (8km; 28 mins)
• Cyberjaya (19.4km; 23 mins)
• Putrajaya (24.4km; 30 mins)
• KLIA (45.1km; 36 mins)
• KLIA2 (43.1km; 35 mins)
If you live in the Klang Valley, you will agree that 30 mins to anywhere is considered 'near'
Over the years, whenever I tell people I live in Puchong, invariably somebody will mention its infamous traffic jam. Usually, these comments come from people unfamiliar with the area. They only go there once in a blue moon and usually during peak hours such as after work, for obligatory dinners or events with friends and family.
Today, GPS apps such as Waze and Google Maps can guide you through alternative routes to your destination, thereby bypassing congested areas and bottlenecks.
To skip the mind-numbing KL traffic jams, why not take a ride on the light rail transit (LRT)? There are now seven LRT stations in Puchong, all which are part of the Ampang/Sri Petaling line:
• Kinrara BK5
• IOI Puchong Jaya (next to IOI Mall)
• Pusat Bandar Puchong (next to Tesco)
• Taman Perindustrian Puchong
• Bandar Puteri
• Puchong Perdana
• Puchong Prima
You can park at an LRT station and take a comfortable ride to KL city centre and other locations for work, meetings, attending functions and leisure. By taking the LRT, you can connect to other transport networks as well such as MRT, KTM, buses, ETS and KLIA Ekspres.
CHECK OUT: 5 properties in Puchong within 1km from the LRT Sri Petaling Line
3. Amenities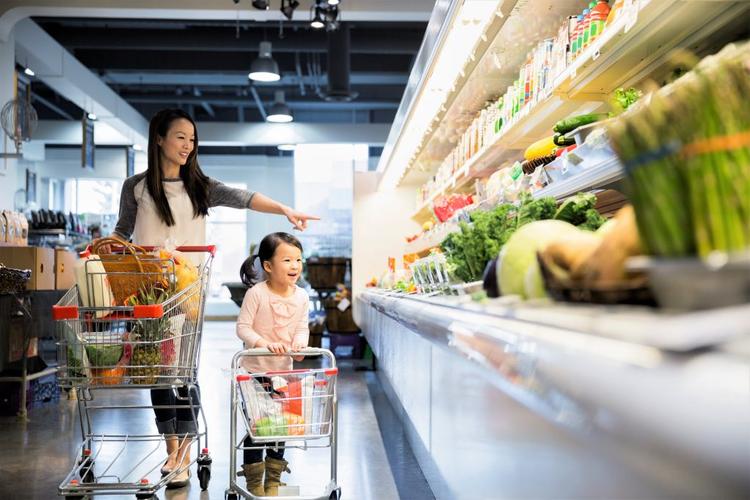 Puchong has all the amenities you would need, without leaving the area.
Shopping
You have many options for shopping for daily necessities. There are a number of malls, hypermarkets and supermarkets in Puchong:
• IOI Mall
• AEON Big
• Tesco Puchong Jaya
• Tesco Extra (Bukit Puchong)
• Giant (Bandar Puteri, Kinrara)
• Setiawalk
• Hero Supermarket
• OTK
There is also a modern and clean wet market called Puteri Mart in Bandar Puteri, where you can purchase meat, poultry, fish and fresh produce.  Besides that, there are many furniture malls for all your furniture needs, such as Avenue Puchong, Plaza Perabot LDP, Plaza Perabot Country Home and various furniture shops scattered throughout Puchong.
Schools
Families with school-going children do not need to travel far to bring their children to school daily. There are many public and private schools in Puchong to choose from, including:
• SJK(C) Yak Chee Puchong
• SJK(C) Han Ming
• SJK(C) Shin Cheng
• SJK(C) Kheng Chee
• SJK(T) Puchong
• SJK(T) Castlefield
• SMK Pusat Bandar Puchong
• SMK Bandar Puchong Jaya A
• SMK Bandar Puchong Jaya B
• SMK Seksyen 3 Bandar Kinrara
• Taylor's International School
• Rafflesia International & Private School
• Inspiros International School
• Regent International School
• Brighthill International School (Secondary)
• Mont Victoria Home School
• Beaconhouse Puchong Preschool
4. Food options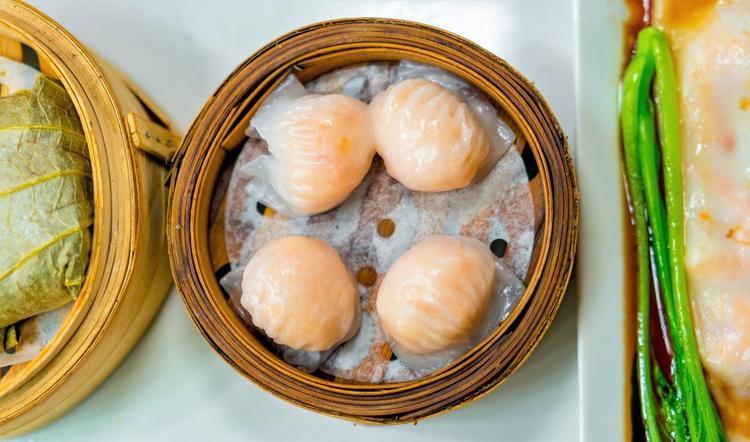 Puchong is pretty self-contained. You can get everything you need without going out of the area. You only need to leave Puchong for work, meetings, and events! It is comfortable to stay in, with great connectivity to the surrounding areas.
However, you will be happy to know that people go all the way to Puchong to eat! Taman Puchong Jaya and Bandar Puteri Puchong have many restaurants and cafes to choose from.
If you like dim sum, there are Foo Hing Dim Sum, Restoran Jin Xuan Hong Kong and Yuen Garden Dim Sum. Besides those, there are the iconic Bumbu Bali (Indonesian food), Bibiwok (Nyonya and Thai food) and The Wok (Chinese food) in Bandar Puteri.
If healthy food is more up your alley, you can check out Mama Kim Sauna Mee (Bandar Puchong Jaya) and Loving Hut Café (Bandar Puteri). Fish lovers can try Restoran Lan Je (Bandar Puteri), Restoran Kari Kepala Ikan Tiga (Bandar Puchong Utama) and Choy Kee Steamed Fish Head (Bandar Puchong Jaya). For steamboat a.k.a. hotpot enthusiasts, there are Restoran Shabu Shabu, Bone & Pot, BB Ho Steamboat, Harbour Steamboat and Two Pesos.
Vegetarians can check out Together Vegetarian Restaurant (Bandar Puteri), Pure Heart Vegetarian (Bandar Puteri) and Restoran Makanan Sayur-Sayuran Healthy Choice (Taman Kinrara).
5. Property prices in Puchong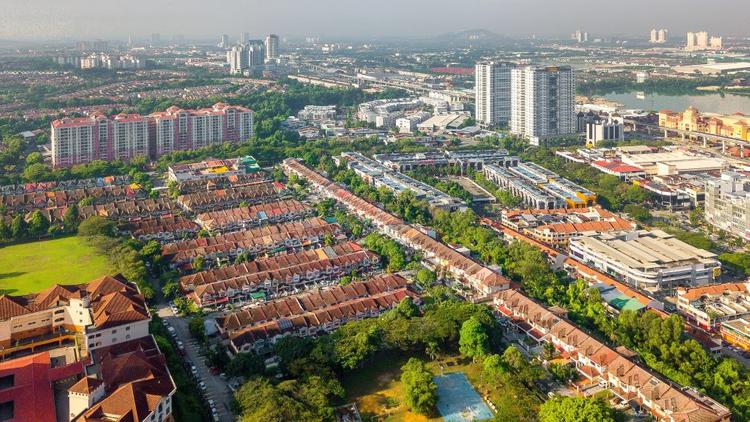 If you are interested to live in Puchong, there are numerous property options to choose from. There are many types of residential properties for sale, ranging from medium-cost high-rise units to high-end landed property. These could either be new launch properties or sub-sale properties.
If you are interested to buy a new launch property, check out these goodies:
High-rise properties
Landed homes
Sub-sale options are aplenty too – Most homebuyers in the Klang Valley were purchasing terrace home units below RM700,000 between June 2018-May 2019 and Puchong was no exception. According to data compiled by the Valuation and Property Services Department of Malaysia (JPPH), the transacted median price for terrace homes in Puchong topped RM680,000; check out sub-sale terrace units here.
Prefer to rent instead of buying? Rental prices in Puchong start from RM500 for a partially-furnished studio unit and RM1,200 for a partially-furnished apartment unit. You will be spoilt for choices, but carry out your due diligence before making your decision.
If you enjoyed this guide, read this next: 7 government housing schemes available for B40 and M40 groups
Edited by Reena Kaur Bhatt