*This article was updated on 30 April 2020.
So you're a first-time renter and you're a little confused about the many factors involved in renting a residential property in Malaysia? Don't worry, we've got your back.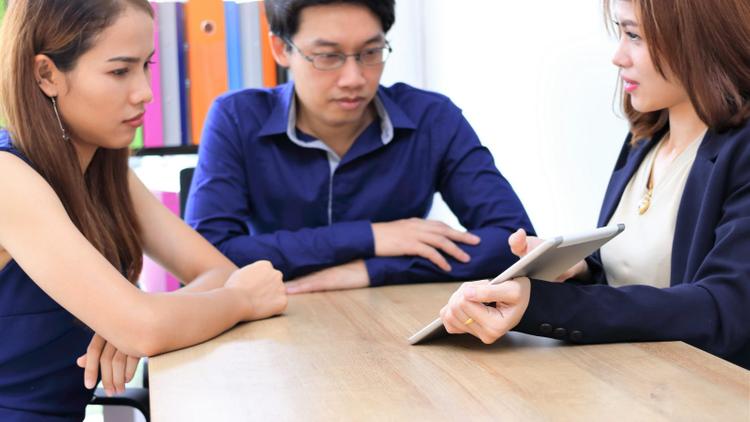 The most important document to any renter is the Tenancy Agreement. It is a legally binding document that governs your relationship with your landlord. Basically, it outlines every little important detail about and related to your stay in your landlord's property. For a more detailed introduction into what you should know before renting a property in Malaysia, check out What is a Tenancy Agreement in Malaysia?
Here, we're going to focus on what is in a Tenancy Agreement. This will help you understand the clauses and sections that have to be in there, plus some extras that you might want to insist on including, before you sign it.
Here are the basic sections of any Tenancy Agreement:
1. Details of property and purpose
This includes the full address and details of the property such as what kind of property it is (studio, 3-bedroom apartment, 1 2/2 storey terrace, etc) and who is the legal owner of the property. The purpose in this case, would be 'residential'.
2. Duration of tenancy
Here, you will want it to be specified in exact dates for the duration of the tenancy. For example, One (1) year beginning on 01.02.2019 and ending on 31.02.2020.
3. Rental amount
This section will detail the rental amount as agreed upon by both you and your landlord beforehand, as well an extra clause to state that the rental rate will remain the same throughout the agreed duration.
4. Deposit amounts
Deposits are a necessity of any rental agreement. There are three kinds: Earnest deposit (usually 1-month rental paid to secure the property, similar to a booking fee); security deposit; and utility deposit.
In this section of the agreement, you'll want the amounts payable to be clearly defined. Also, don't forget to outline the requirements for the refund of the security deposit upon termination of the agreement. In the section related to payment of rent and deposits, you could also outline the method of payment (via cheque, bank transfer, cash, etc) just to cover your bases.
RELATED: Kuala Lumpur's 5 pet-friendly condominiums
5. What is provided by the landlord
This can be an inventory of what's included in the house that you're renting – what belongs to the landlord. Is the property fully or partially furnished? If so, what sort of furniture exactly? And what appliances are included?
It helps to provide a list at this point – 3 fans, 2 air conditioning units, 1 three-seater sofa, 1 hydroponic herb garden and so on. It's probably best to include this under Landlord Obligations (see next point) as a reference to an appendix, which would be a list of the inventory mentioned above.
6. Obligations of landlord
Pay very close attention to this section. This is where you lay out the responsibilities of the landlord such as maintenance and repairs. Let's say the in-built shower heater is broken – whose responsibility is it to call the electrician to fix it?
What about a leaky roof? Termites? You can specify here that maintenance and repair works related to the house structure itself such as electrical, plumbing, and structural work comes under the obligations of the landlord.
Apart from that, the landlord should also be responsible for paying the property tax and insuring the property, among other things.
7. Obligations of tenant
This section is all about your responsibilities as a tenant. Don't be alarmed if this section seems a lot longer than the previous one – landlords have to cover their bases too. If your monthly rental fee does not include utilities – as it commonly doesn't – you'll have to take responsibility of paying your bills on time. We're talking about electricity, water, internet as well as rent. The landlord might also require you to send proof of payments to them each month as well.
This section will also include things like you having to follow the condo management rules, take care of the furnishings that come with the property, keep the interior in good condition and notify the landlord of any structural issues.
Some other requirements might include:
Not running a business in the property and no subletting

Taking care of minor maintenance works below a certain amount (eg: below RM150),

Repair and replace lost or damaged items

Not annoy the neighbours

To allow the landlord entry for inspection and repairs and to bring other people around to view the property near the end of your tenancy.
Phew, that was a long one. It's tedious and written in law jargon, so we recommend you to read your Tenancy Agreement slowly and carefully, and to look up any terms which you do not understand. If you need to, get someone else to proofread the agreement for you as well to ensure you're clear on everything stated within. You can also speak to your landlord if you need further clarification.
CHECK OUT: 10 things you should know before you rent a house in Malaysia
8. Special conditions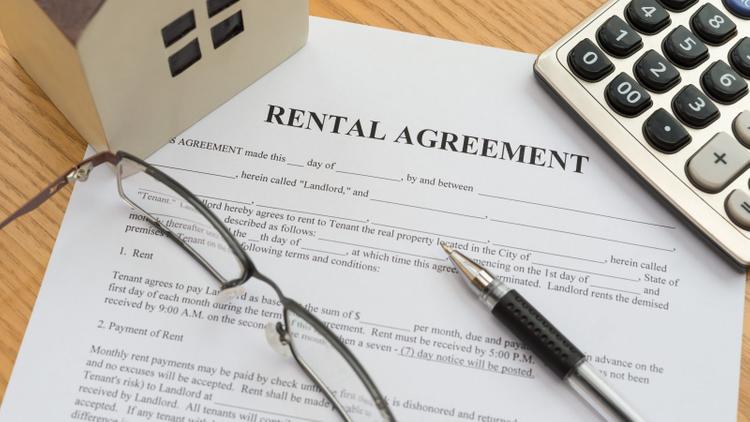 This is for specific, special circumstances. Let's say you're late on your rent or you've been declared bankrupt – what can the landlord do to secure their property? Also, this section will list out circumstances in which the landlord cannot be held liable for – like injuries sustained in the property or if the place has been robbed.
Another thing to be included in the section would be a condition of your advanced notification to the landlord if you want to extend your stay. This is also where you might outline the formula for a rent recalculation. Some landlords would leave this as an open option so you can negotiate with them when the time comes.
On the other hand, if you choose to leave before the end of your agreed tenancy duration, the landlord will keep your security deposit – this should be outlined clearly as well. However, if the landlord asks you to leave early, then they will need to return your deposit with additional compensation.
Other things that might be covered here include the obligations of a new owner if the landlord sells their property, any interest chargeable for late fees, and more.
Of course, the final thing that every Tenancy Agreement should have is the signature of both the landlord and tenant as well as a witness.
Now, go forth and house hunt in confidence!
If you a foreigner looking to rent a property in Malaysia, read this instead: A foreigner's guide to renting a property in Malaysia
Disclaimer: The information is provided for general information only. iProperty.com Malaysia Sdn Bhd makes no representations or warranties in relation to the information, including but not limited to any representation or warranty as to the fitness for any particular purpose of the information to the fullest extent permitted by law. While every effort has been made to ensure that the information provided in this article is accurate, reliable, and complete as of the time of writing, the information provided in this article should not be relied upon to make any financial, investment, real estate or legal decisions. Additionally, the information should not substitute advice from a trained professional who can take into account your personal facts and circumstances, and we accept no liability if you use the information to form decisions.