This article was updated on 13 March 2019.
Mirror, mirror on the wall, which residential property is the fairest of them all? Ultimately it depends on your financial capability, location and personal needs – but let us lay out the differences for you. We also share the 2018 PSF prices for various homes in Selangor. 

Are you tired of paying rent every month or have your parents been dropping hints that it is time for you to leave the roost?
Or perhaps you were inspired to jump onto the home ownership bandwagon after finding out about the government's latest housing incentive, where first time home buyers who purchase a new launch property (RM300,000 – RM 1 million) between 1, January 2019 and 30, June 2019 will be exempted from paying stamp duty charges?
Whatever the reason, you would want to ensure that you are purchasing the right property which will fit your long-term needs and requirements. The thing is, there are quite a few types of homes in Malaysia for you to choose from.
Most first-time homebuyers are aware of the two main categories: landed and high-rise, but lo and behold the distinction between residential properties do not stop there. Just drop by our New Launch property listing page and you will see a long list of property types including terrace house, apartment and bungalow.
Before you start hunting for your dream home, make sure to find out what is your maximum home loan eligibility using the debt-to-service ratio (DSR) method. You can do this easily via the iProperty's Home Loan Eligibility Tool also known as LoanCare in just three easy steps. 

In this article, we take you through the top 8 residential property types in Malaysia:
Typically, high-rise residential units bear cheaper price tags in comparison to their landed counterparts but do bear in mind that pricing differs greatly between locations. We also share the latest Per Sq ft pricing (January 2018 – December 2018) for each property type in Selangor, as recorded by brickz.my., the only property online portal which records actual transacted prices of sub-sale properties in Malaysia. where the source of sale data is from the Valuation and Property Services Department (JPPH).
#1 Condominium
» 2018 Median PSF: RM273
» Typical size range: 650sq ft – 1,500 sq ft
A condominium or condo is an individually-owned housing unit within a multi-unit or strata building, where a typical unit will comprise of at least 2 bedrooms and 1 bathroom. Ownership of a condo is restricted to the unit only and does not include other common properties like the swimming pool and lounge area.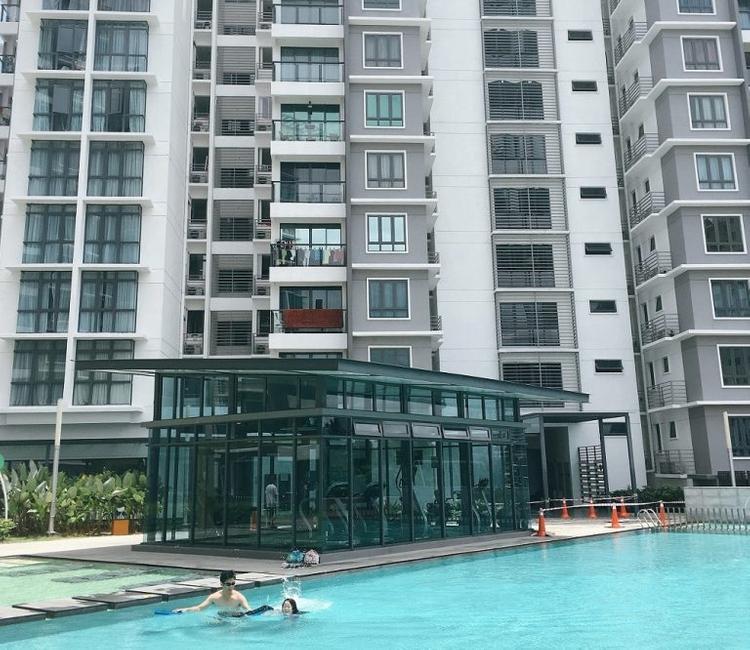 A condo unit is typically smaller than a landed residential unit but it is a popular option among city dwellers for its wide range of facilities which typically include a swimming pool, gymnasium and a children's playground. The higher-end developments usually boast a fancier set-up which includes themed gardens, spa facilities and infinity pools. Some luxury condominiums are even larger than a landed home with impressive built-ups of up to 10,000 sq ft!
Owners also enjoy at least one allocated parking space and round the clock security. Take note that you will have to fork out a sum of money for service charges, which are monthly payments for maintaining common facilities and common property.
#2 Apartment
» 2018 Median PSF: RM290




»

 Typical size range: 550

sq ft

– 1,200 sq ft
In Malaysia, an apartment is similar to the condo albeit being the cheaper version. The distinction therein lies in the type of facilities offered. An apartment has lower-end and more basic facilities like outdoor parking space, 24 hours security along with elevators and a common playground or sports area.
They may not seem as glamorous but apartments are a great option for a starter home as it bears a very attractive entry price. There are many older but well-maintained apartments scattered throughout strategically located residential neighbourhoods in states such as Selangor and Penang.
For example, Bayu Apartment in Damansara Damai (pictured below) may be a middle low-cost development but it offers a swimming pool, covered car park and a barbeque pit. You can get a 3-bedroom unit measuring for roughly RM250,000.
Alternatively, house hunters could consider apartments under the RUMAWIP project, which is an initiative under the Ministry of Federal Territories to make homes affordable for middle-income earners living in the city. For instance, Lily Apartment, one of the more recent developments in Kuchai Lama, is reasonably priced from only RM 300,000.
#3 Flat
»Median PSF: RM185
»Typical size range: 400 sq ft – 900 sq ft
The flat is an option for home seekers who are on a shoe-string budget. Being on the lowest end of the house price spectrum, flats are popular among the working class.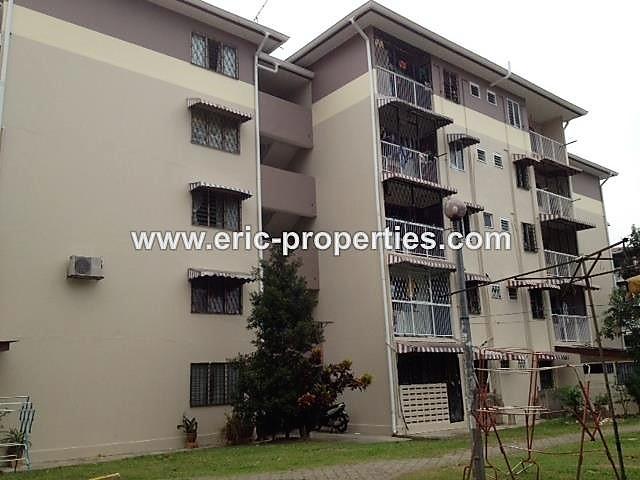 Flats sold between January 2018 and December 2018 in Subang Jaya for instance, have a median price of RM 150,000. It is quite a steal for those who do not mind its lack of security and facilities. However, flats across the country get a bad rep for being undermaintained.
Most flats do not provide any amenity whatsoever except for an open parking lot and maybe a surau. There are no elevators too as most buildings are walk-ups and are at most 5-storeys tall. Nevertheless, there are flats up to over 20 stories tall with shops and mini markets located on the ground floor, these tend to be low-cost housing schemes built by the government.
#4 Serviced Residences/SoHos
» 2018 Median PSF: RM576




»

 Typical size range: 400 

sq ft – 1,200 sq ft
A rung higher than the typical condo, serviced residences are usually marketed as being more luxurious and exclusive. Depending on the price range, some units even come fully-equipped with hotel-like facilities such as a concierge and room service.
However, the majority of serviced residences being launched are almost exactly the same as condominiums except for their land type. The former bears a commercial title and are usually part of an integrated or mixed development. Many serviced residences in the Klang Valley are connected to a mall, retail shops and even offices.
A great example is the KL Getaway serviced residences (shown below) which are part of a bigger development comprising of residential, retail and office components.
Quite a few developments are marketed as Small-office Home-office (SoHos) where these units bear loft-like layouts, enabling owners to utilise them as both a home and office. Even though serviced residences and Small-office Home-office (SoHos) bear commercial titles, these properties are 'residential-purposed' and are thus considered as a housing accommodation. They have standard Sale and Purchase Agreements (SPAs) and fall under the jurisdiction of the Housing Development (Control and Licensing) Act 1966 (HDA).
Serviced residences are suitable for millennials and city slickers alike for its prime location and easy access to retail outlets like shopping malls and hypermarkets.
Gaining popularity even outside of the Klang Valley Conurbation, 91% of the 1,530 serviced apartments launched in Malacca in 2018 have been sold, as revealed by the National Property Information Centre (Napic) in its Q12018 Report.
#5 Terrace House/Link House
» 2018 Median PSF: RM375




»

 Typical size range: 750 sq ft – 1,600 sq ft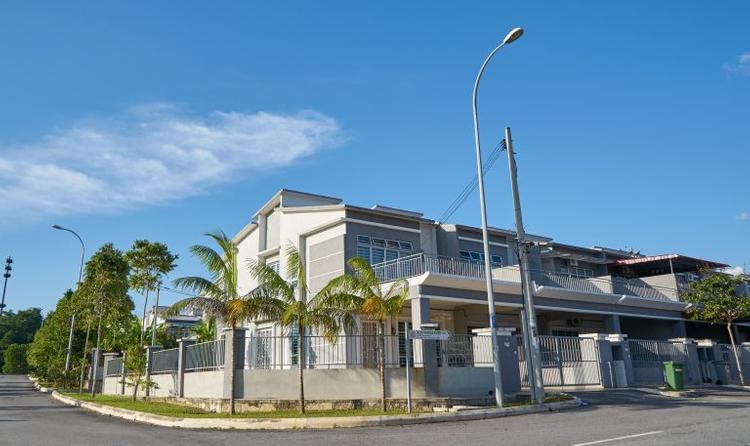 Terrace homes are also known as links houses, even though one is larger than the other. A terrace house shares its walls with the property next door, where corner lots tend to be larger in size. They are usually built 1 to 2 storeys high with between 10 to 12 units in each row of houses. A basic 1-storey unit will have 3 bedrooms and 2 bathrooms whereas a 2-storey home will feature 4 bedrooms and 3 bathrooms.
With the exception of highly urbanised areas like Kuala Lumpur, Penang and Johor Bahru, terrace homes are still the number 1 preferred property type in Malaysia due to its value-for-money characteristic, where one is able to own a larger than average home at an affordable price tag.
Urbanites should not despair however, there are still quite a few hidden landed gems in Selangor, where one can obtain a sub-sale property within the RM500,000 range. Those seeking newer properties should also consider checking out suburbs such as Bangi, Klang, Sepang, Rawang and Semenyih where developers have been launching reasonably price terrace units within gated and guarded developments in the recent years.
#6 Bungalows
» 2018 Median PSF: RM216




»

 Typical size range: 2,000 sq ft – 12,500 sq ft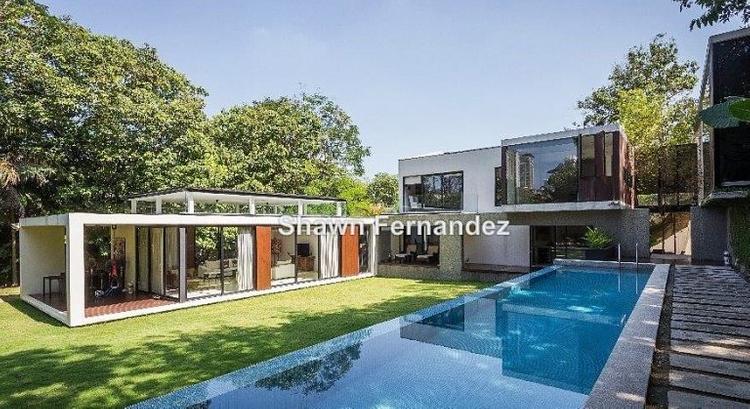 Bungalows are the 'loners' of the group, as this standalone home usually sits on a private plot of land, where square footages and land area vary greatly. As per the law of diminishing returns, the median price per sq ft decreases as unit size grows, thus explaining the low median PSF recorded in Selangor (RM216).
Should you look at the bigger picture however, you will discover why these homes are touted as the preferred option for the rich. Looking at brickz data, a 6-storey, 4,944 sq ft bungalow in Country Heights, Kajang sold in October 2018 might have a reasonable PSF of RM296 but its selling price topped RM5 million!
Nevertheless, selling prices fluctuate greatly according to location, land area and of course, age. Older, single-floor bungalows in areas like Semenyih and Batang Berjuntai for instance, hover in the RM300,000 range.
#7 Semi-Ds
» 2018 Median PSF: RM327




»

 Typical size range: 2,300 sq ft – 5,600 sq ft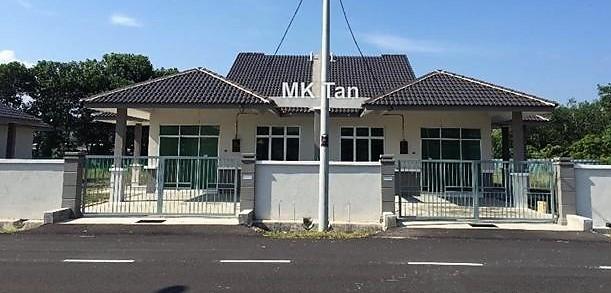 Semi Ds or semi-detached homes are basically a pair of houses which are mirror images of one another and they share a common wall to form one building. The other sides of the property is similar to a bungalow, with open land at the (free) side, front and back.
In the past year, Ambang Botanic, an exclusive gated and guarded development in Klang garnered the highest semi-D sales in Selangor with 26 transactions. The double storey homes bear built-ups between 2,147 – 4,849 sq ft and a median PSF of RM500.
#8 Townhouse
» 2018 Median PSF: RM333




»

 Typical size range: 560 sq ft – 7,000 sq ft
A townhouse can be described as a vertical terrace house, there are usually 2 houses stacked upon one another, where each unit could comprise of either 1 or 2 floors respectively, depending on the house height.
These buildings which look like one big home from the outside also resemble a low-rise walk-up;  lower units can be accessed directly from the ground floor whereas the higher units can only be entered through a staircase on the side of the building.
This property type is also marketed as cluster homes, which are uniformly designed, landed homes built in clusters. Located within a gated and guarded (G&G) housing estate, owners get to enjoy recreational facilities such as a clubhouse and park with other residents within the development.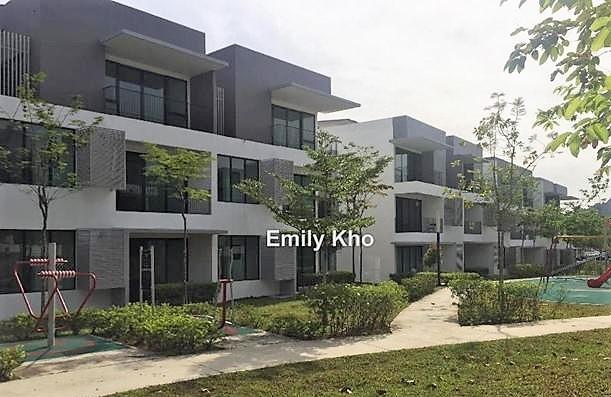 The Cahaya SPK Premier Townhouse in Shah Alam, for instance (pictured above) is located within a G&G compound and boasts clubhouse facilities and 3 thematic gardens. 
Selling prices are quite affordable, with newly-launched townhouses in the Klang Valley going from as low as RM388,000.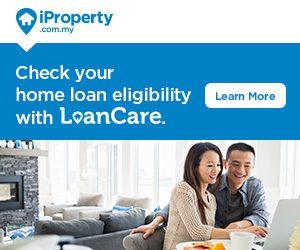 If you are looking to purchase a home for yourself soon, make sure to check out LoanCare first to increase your chances of home loan approval. 
DISCLAIMER: The source of Sale data is from the Valuation and Property Services Department (JPPH) which officially records a property transaction once the stamp duty for the Sales and Purchase Agreement is paid. 
Disclaimer: The information is provided for general information only. iProperty.com Malaysia Sdn Bhd makes no representations or warranties in relation to the information, including but not limited to any representation or warranty as to the fitness for any particular purpose of the information to the fullest extent permitted by law. While every effort has been made to ensure that the information provided in this article is accurate, reliable, and complete as of the time of writing, the information provided in this article should not be relied upon to make any financial, investment, real estate or legal decisions. Additionally, the information should not substitute advice from a trained professional who can take into account your personal facts and circumstances, and we accept no liability if you use the information to form decisions.