Recce your future property purchase while staying safe at home! Here's a list of property developers that offer virtual property tours.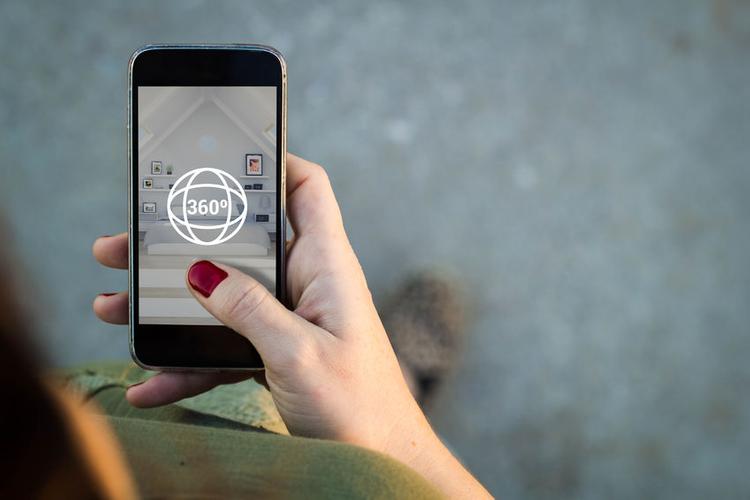 Investors and future homeowners rejoice! Buying property can still be done – all in the safety of one's own home. That's right, the future is here, and virtual tours might just be the answer to an immediate and pressing property problem (VR goggles not necessary). We have compiled 10 property developers in Malaysia that offer virtual tours of completed and upcoming projects.
Sign up today for our Malaysia Property Virtual Expo, which is happening from 18 to 29 March, to gain access to great property deals and awesome features to find your dream home!
On average, a person visits a site/property between two to four times before making a purchase decision. With virtual tours of completed or up and coming properties for sale, you don't need to expose yourself unnecessarily; do your initial recce of properties virtually from a safe place before narrowing the list down and choosing one to move forward with.
Wash your hands, save your masks and let's find your newest property purchase!
1. Gamuda Berhad Virtual Tour

Gamuda is a multi-award winning engineering and construction company with developments not only in Malaysia, but also in Australia, Singapore and Vietnam. Gamuda's projects include terrace homes to bungalows and condos, starting from as low as RM390k and rising steadily.
How to go on a virtual tour:
Simply tap "Find a Property" and choose your location, property type, development phase and price range. Then choose the residence you wish to explore further. Once you're on its dedicated page, scroll down and look for the "Virtual Tour" button!
Here's a list of some of their available virtual tours:
2. Sime Darby Property Virtual Tour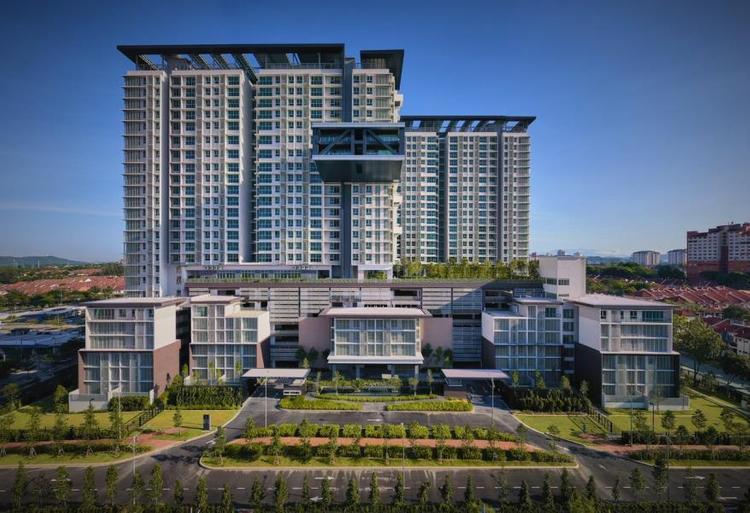 Discover your ideal Sime Darby property through their interactive website. Potential investors and homeowners can answer a questionnaire, which generates the ideal Sime Darby property based on your needs. The company's upcoming project is focused on terrace homes with prices starting from mid-RM400k and rising to about RM800k. However, they've also got bungalows, condominiums, villas, townhouses and semi-detached homes across Malaysia with varying prices according to type.
How to go on a virtual tour:
Simply navigate to the "Homes for You" button and follow the instructions after. You will be prompted to answer questions such as your family profile, your desired property type as well as desired facilities, the available major roads you wish to be nearby (\how convenient is this?) and more. Once you've completed the questionnaire, the site will generate a list of properties for you to explore. Tap on the property you want and scroll down to find it's Virtual Walk Through.
Here's a list of some of their available virtual tours:
3. Mah Sing Virtual Tour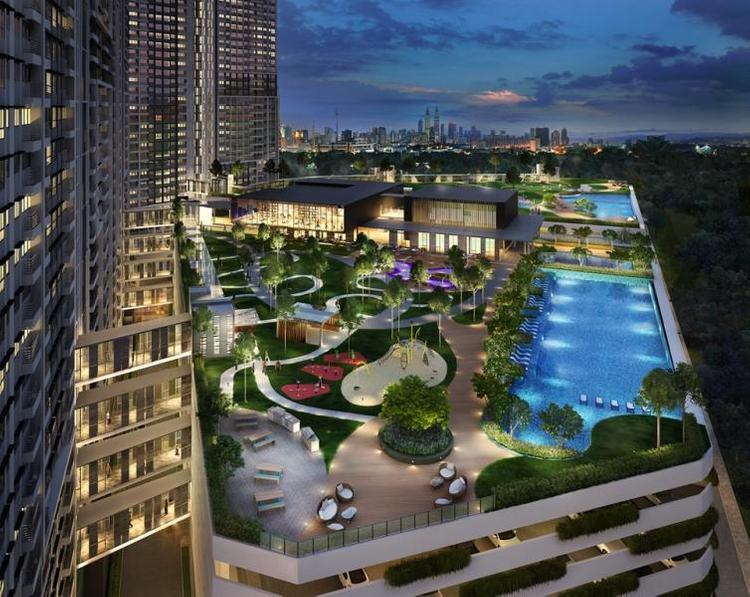 Mah Sing sings to the tune of "Eazy to Own", with great offers for potential buyers. Furthermore, they boast having the human touch; a Property Advisor will join your virtual tour! It's like having the real experience. They've got high rise properties, serviced apartments and 2-storey link homes with prices ranging between RM420k and RM570k.
How to go on a virtual tour:
Once you're on their website, scroll down to the section with "Our Projects" and tap on "More Info" for a selected project. This will reveal the "Virtual Tour" button and voila – you're ready to delve into your new home, virtually, with your very own tour guide to boot (just send them your details in the section below this and a Property Advisor will be in touch).
Here's a list of some of their available virtual tours:
4. Tropicana Corporation Berhad Virtual Tour

Tropicana has launched a campaign called "Stay Home for Your Dream Home". They've got it all – from high-rise abodes, investment-grade commercial properties, and terrace houses to detached ones! Prices for Tropicana residential properties range from RM400k ++ to RM1.6mil ++.
How to go on a virtual tour:
Just tap on "Virtual Tour" on the top righthand corner of the Tropicana website to see a list of areas with multiple property choices! Tap on the "+" button to view participating projects, choose one and begin your virtual tour.
Here's a list of some of their available virtual tours:
5. UOA Group Virtual Tour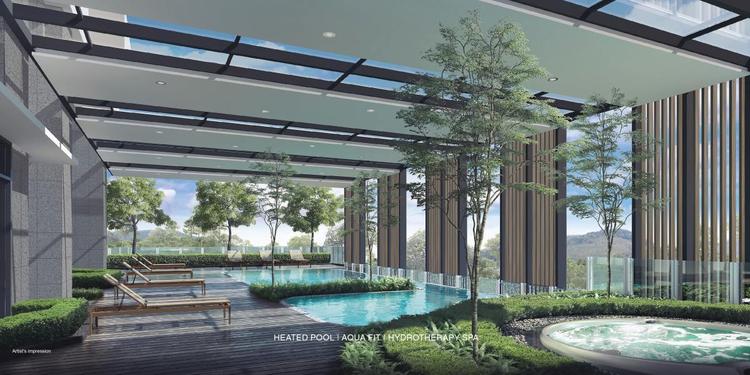 The UOA Group's motto is "Building Excellence" with, an excellent variety of properties available. However, do take note that not all their projects offer a Virtual Tour option – but who knows, they might add more soon with the current situation. They've got a focus on beautiful high-rise condos and apartments; contact them through the website to enquire prices.
How to go on a virtual tour:
Once you're on the main landing page, simply scroll down to their "Featured Properties" section. Here you can see UOA Group's current projects, upcoming projects and completed ones. Make your choice and once you've been redirected to that property's page, simply scroll down and look for the "360 VR" button. Tap on this and you're all set!
Here's one of their available virtual tours:
6. SkyWorld Virtual Tour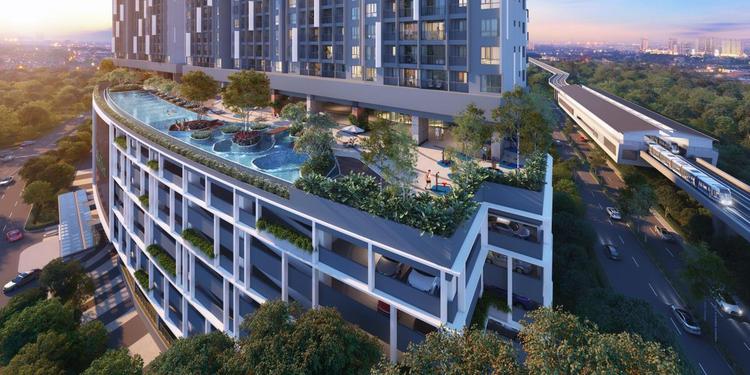 Skyworld boasts many properties in different areas. They also have an app called SkyWorld Connects with all sorts of features for their homeowners. SkyWorld's got a host of residential apartments with 2- or 3-bedroom options to the simple studio, some of which you could own for just RM1068 a month (terms and conditions apply).
How to go on a virtual tour:
On their website, tap on "Sky Properties" on the top righthand corner. Next, choose a project; you'll be redirected to a special site for the selected project. You should be able to find the Virtual Tour by scrolling down, checking their gallery or by looking for the word "Interactive" depending on that project's website.
Here's a list of some of their available virtual tours:
7. SP Setia Virtual Tour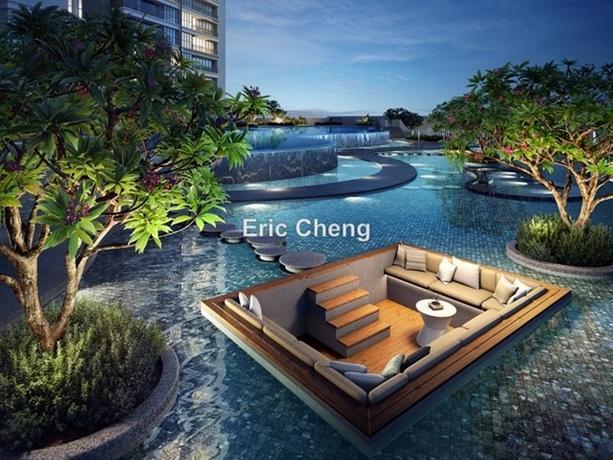 SP Setia has virtual tours including aerial views if you're interested in looking at the project's surroundings, allowing you to take a virtual trip around their township. They've got properties all over the world, from terrace houses to bungalows and villas, plus condominiums, luxury suites and factories – with prices ranging from below RM500k to over RM3mil. You're spoiled for choice when it comes to SP Setia's properties.
How to go on a virtual tour:
From their menu, tap on Products, then Properties. Choose your destination, then select your project. Once you're on the landing page for that project, simply explore the site and you'll quickly find the Virtual Tour option (if it exists for that project).
Here are some of their available virtual tours:
8. IOI Properties Virtual Tour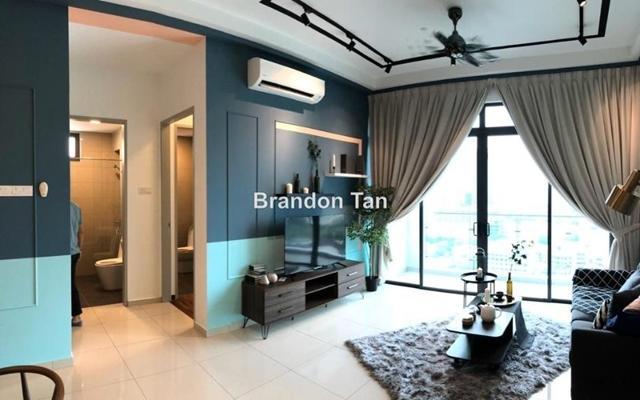 IOI Properties has a simple, easy to navigate website with important information highlighted succinctly. Some of its projects include IOI Resort City. IOI Properties also has terrace houses and condominiums galore that go for anywhere between less than RM300k to more than RM1mil.
How to go on a virtual tour:
Just tap on the dropdown menu for "Buy" and choose an area. If a Virtual Tour is available, it'll be the first thing you see on the new page!
Here's a list of some of their available virtual tours:
9. ECOWorld Virtual Tour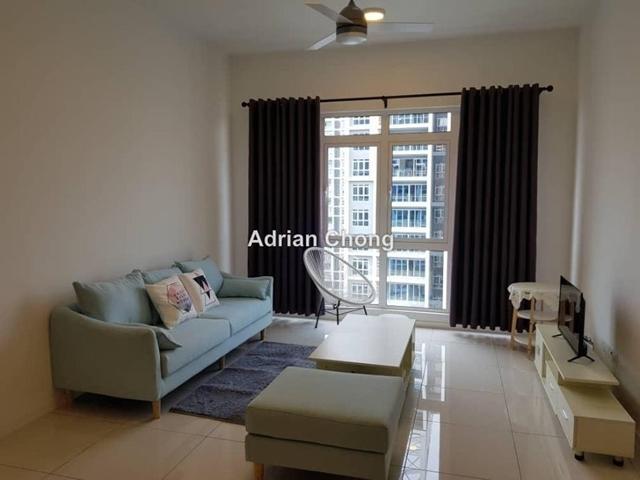 If you're looking for luxury, look no further! ECOWorld's properties are available around the world. Unfortunately, they don't have many virtual tours, but their website is interactive and allows you to "move" through to different areas. ECOWorld's got luxury themed eco townships and choices from garden homes to courtyard homes, with loads of green initiatives.
How to go on a virtual tour:
Tap on the "Home Buyers" option at the top. Follow the instructions on screen and choose whether you're looking for a residential or commercial property. Once redirected, simply visit the website of the project you're interested in and look for a Virtual / 360 Tour.
Here's one of their available virtual tours:
10. Liew Sing Development Virtual Tour
One of the oldest companies in Malaysia, Liew Sing Development specialises in construction, development, management and financial procurement. If you don't mind looking out of central locations, then Liew Sing Development properties are the way to go with their affordable prices. They're focused on terrace homes and townhouses with property prices starting as low as RM220k.
How to go on a virtual tour:
Tap on the Projects drop-down menu and choose between completed projects and current projects. Next, pick a specific project and tap on More Details. You'll appear on a new page and the option for a Virtual Tour will be highlighted.
Here's a list of some of their available virtual tours:
These are the 10 property developers offering virtual tours to keep your property-owning dreams alive. This list is not exhaustive – as you read this, more developers could be implementing virtual tour features or expanding virtual tours to include future developments, especially because of the current situation. If you're keen to get the latest news about future projects, you can register your interest under the property developers' contact us page or registration page on their website.
Disclaimer: The information is provided for general information only. iProperty.com Malaysia Sdn Bhd makes no representations or warranties in relation to the information, including but not limited to any representation or warranty as to the fitness for any particular purpose of the information to the fullest extent permitted by law. While every effort has been made to ensure that the information provided in this article is accurate, reliable, and complete as of the time of writing, the information provided in this article should not be relied upon to make any financial, investment, real estate or legal decisions. Additionally, the information should not substitute advice from a trained professional who can take into account your personal facts and circumstances, and we accept no liability if you use the information to form decisions.