Whether it is small-scale home builders or well-established property developers, quality is what buyers look for when it comes to purchasing a house. Let us present to you the 2021 top 10 property developers in Malaysia.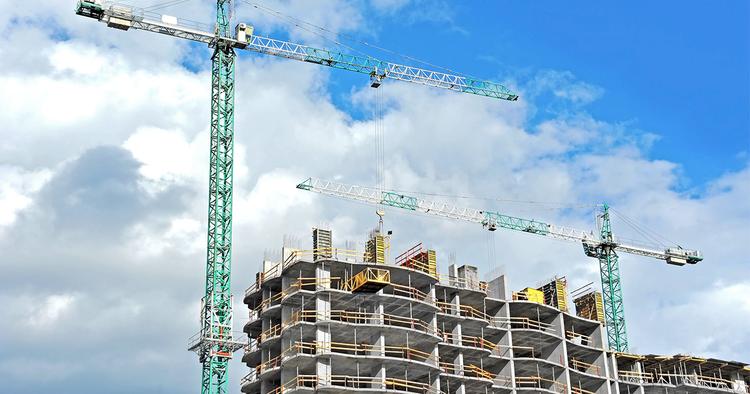 Besides good location and affordability, a reputable developer is also one of the buyers' considerations when buying a property for investment. However, while reputable developers with years of reliable track records are a plus point, some said the lesser-known developers could also be a good bet when it comes to buying property.
A good real estate developer needs to have a comprehensive understanding of planning laws and construction requirements, alongside an appreciation for how to realise a good investment return. The importance of choosing a good developer can be determined by successful previous projects, quality branded products, and services, financial stability, revenue as well as a clear time frame and plan.
Hence, one of the most common things to look out for when buying a property is the developer's reputation, as well as its value in the market. Below is the list of 10 leading property developers in Malaysia that have made their way to the top with proven track records. This is based on the 2021 Top Property Developers – People's Choice Award by iProperty.com.my's annual prestigious award, iProperty Development Excellence Awards (iDEA).
These local property developers were chosen based on the highest number of votes cast by members of the public and the results were independently verified by iDEA's balloting partner, PwC Malaysia. The properties are ranked in alphabetical order.
Note: The People's Choice Award is awarded to the best local property developers based on the highest number of votes cast by members of the public and the results were independently verified by iDEA's balloting partner, PwC Malaysia.
How many developers are there in Malaysia
According to the Real Estate & Housing Developers' Association (REHDA) Malaysia, there are over 1,000 developers across Peninsular Malaysia and they are responsible for some 80% of the total real estate built in this country. 
Top 10 property developers in Malaysia -2021
Let's scroll down to check out the best property developer in Malaysia according to the number of votes cast by members of the public
1. CPI Land Sdn Bhd
Achievement/ Contribution/ Innovation: CPI Land focuses rest firmly on crafting eco-friendly lifestyles by planning out the entire living experience of the potential customers.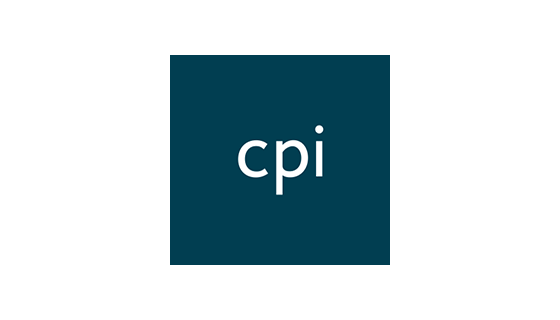 CPI Land Sdn Bhd is an innovative, contemporary developer that creates an eco-friendly lifestyle. They focus on planning an entire living experience that caters to their potential consumers.  CPI Land takes pride in delivering a sophisticated lifestyle but at the same time sustainable, prioritising quality comfort as well as cost-friendly. Among its famous projects include Tuan Residency and Dian Residency. They will also be offering two new properties, Tuan 2egacy and Dian Residency 2. Tuan 2egacy has open for registration in June 2021 while Dian Residency 2 is expected to complete construction in 2026. In 2019, CPI Land reported a net sales revenue increase of 163.76%.
2. Glomac Bhd
Achievement/ Contribution/ Innovation: Glomac Bhd offers a variety of choices as they listen and respond to people's wants and needs, ranging from affordable homes to luxury residences, mixed-developments to private sanctuaries
Listed on the Main Board of Bursa Malaysia Securities Berhad, Glomac Bhd has established a trusted reputation as a responsible and visionary property developer with its solid record of developing townships, residential, commercial and mixed development properties. To date, they have completed more than a total sales value of over RM8.8 billion and moving forward Glomac Berhad is launching more than RM900 million worth of properties. For the fourth quarter (Q4) ended April 30, 2021, it posted a net profit of RM4.77 million.
Glomac Bhd launched three phases of Seri Kenanga at Saujana Perdana, Sungai Buloh, in the second half of 2020. Two phases comprise 214 units of two-storey terrace house priced at around RM500,000 (Bumiputera units), while another phase of two-storey townhouse priced at RM 250,000 will be offered for sale under the "Rumah Selangorku (RSKU)". The townhouses are scheduled to complete construction in 2023.
There's an array of new launch property developments by Glomac Bhd for buyers to browse through. Such as:
Glomac is also responsible for several successful developments in Kelana Jaya such as Kelana Business Centre, Kelana Centre Point, Dataran Glomac, Plaza Glomac, and Glomac Business Centre.
SEE WHAT OTHERS ARE READING:
🏢 What happens when a property development changes ownership?
🏡 Land transfer procedure in Malaysia: Documents, costs, and everything you need to know
3. Ideal Property Group
Achievement/ Contribution/ Innovation: Ideal Property Group built a new school branch at Bayan Lepas for Penang Welfare Association for Mentally Retarded Children and this group aims to create sustainable community-oriented development which includes the successful completion of housing project One Foresta in March 2019, I-Santorini in December 2019, and Forest Ville in February 2020.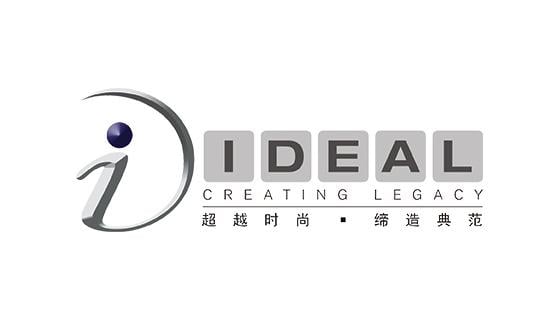 From high-rise luxury condominiums to landscaped residential properties, Ideal Property Group brings together community-focused, energy-saving, and environmentally sustainable elements to build quality developments.
With more than 6,000 completed residential and commercial development units and 15,000 more in the pipeline, the Group's growing portfolio of projects has made Ideal Property Group a trusted market-leading name constantly at the forefront of property development in Penang. One of them is Queens Waterfront in Bayan Lepas.
Ideal Property Group has a roster of local and international awards for excellence in areas such as construction, architecture, and community planning development. It attests to our proven track record of quality, innovative, and high-value products that continue to attract buyers and investors.
4. Mah Sing Group Bhd
Achievement/ Contribution/ Innovation: Mah Sing Group Bhd acquired three prime lands in Klang Valley and also introduced Madam Loan, Malaysia's First Educational Home Loan Application Processing Chatbot which facilitates home loan applications where potential homebuyers can enquire on home loans related questions, and submit their housing loans application at any time via the chatbot.
The Mah Sing Group Bhd is another top property developer in Malaysia. It first ventured into property development in 1994 and has built up a track record of 47 projects throughout Malaysia and sold about 39,000 units to date. Their first township development, launched in 2000, was the Sri Pulai Perdana development in Skudai, Johor which also had the distinction of being the first gated-and-guarded link home project in Johor. Mah Sing Group Bhd's Q2 net profit (ended June 2021) triples to RM40mil from RM12.82mil in the same quarter last year.
In 2012, the group launched their fully gated-and-guarded Southville City township project with carefully planned, family-friendly green neighbourhoods. The 428-acre project has a Gross Development Value (GDV) of RM11.1 billion. Other major ongoing projects include:
5. Matrix Concepts Holdings Bhd
Achievement/ Contribution/ Innovation: Matrix Concepts Holdings Bhd developed over 6,000 acres of Bandar Sri Sendayan township to meet the growing home demands in Klang Valley and provide commercial and industrial potential within the lucrative economic focal point. More than 20% of the entire development is dedicated to green, neighbourhood gardens, and a 26-acre Sendayan Green Park, all of which combine to provide the modern township with a healthy green lung.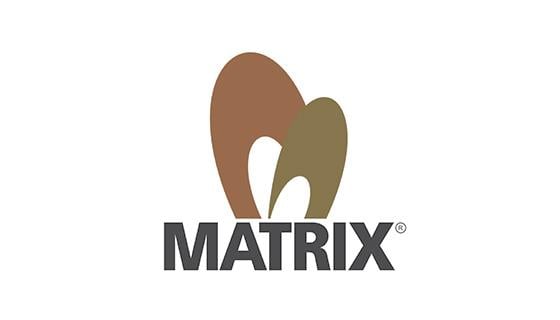 Matrix Concepts Holdings Bhd (Matrix) was incorporated in 1996 and was listed on the main board of Bursa Malaysia Securities Berhad on May 28, 2013. The principal business activities focus on four main pillars, Property development, Construction, Education, and Hospitality. Matrix Concepts net profit rises by 41.2% in Q4 (ended March 2021) to RM78.47 mil from RM55.58 mil for the corresponding quarter a year ago.
Matrix's projects live up to its tagline of "Nurturing Environments, Enriching Lives" by being a caring and community developer, providing premier and quality education for the future generation and to inculcate integrated sustainable communities in all the developments. Matrix has shaped Bandar Sri Sendayan in Seremban into an all-in self-sustaining township with a perfect blend of business opportunities and life fulfilment. There are a few new projects in Bandar Sri Sendayan. To name a few – Lunaria III, Ervina, Clover, Crisantha, Cadena, and Sendayan Metropark Commercial Lots.
As of the end of FY2019 Matrix has completed and delivered more than 6,450 residential and commercial properties in Malaysia and Australia with a Gross Development Value (GDV) of RM3.67 billion over the last 5 years. The Group's combined ongoing and future GDV is approximately RM15 billion until 2027.
6. OSK Property Holdings Berhad
Achievement/ Contribution/ Innovation: OSK Property Holdings Berhad commits to timely delivery, quality, and affordability. Their expertise in property development, strength in construction, and knowledge in manufacturing building materials enable them to synergise all the resources while optimising the cost to deliver award-winning and quality products at affordable prices.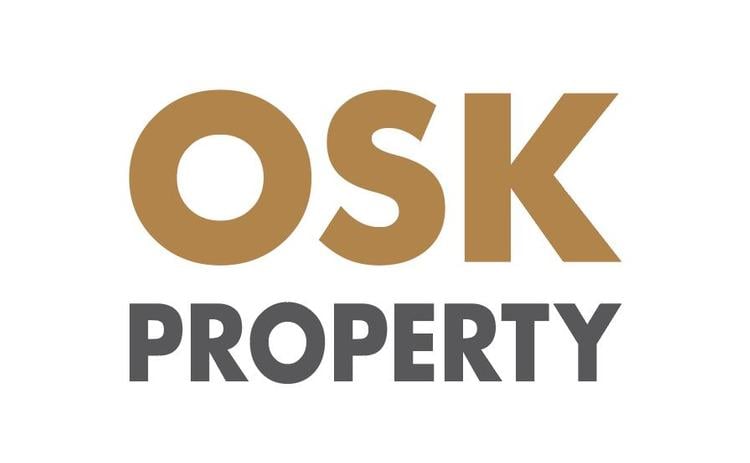 OSK Property Holdings Berhad is one of Malaysia's leading property developers. They are committed to delivering quality residential, commercial, and township projects. In Peninsular Malaysia, namely Klang Valley, Penang, Kedah, Johor, Pahang and Negeri Sembilan. OSK Property has provided homes for more than 40,000 families and 55 developments in Malaysia. Not just that, they have also embarked on the first overseas project, Melbourne's single largest mix-integrated development in Australia. OSK Holdings registers a 51% increase in Q1 2021 profit, mainly driven by its property, financial services, and investment holding segments.
Check out OSK Property Holdings Berhad's new launch projects:
7. Platinum Victory Development Sdn Bhd
Achievement/ Contribution/ Innovation: Platinum Victory Development Sdn Bhd has transformed Setapak into one of Klang Valley's most populous and popular residential suburbs. Now Setapak has all the infrastructures, facilities, and connectivity needed in place thus known as the next investment gem. They also provide compelling homeownership experiences coupled with quality homes and reasonable pricing.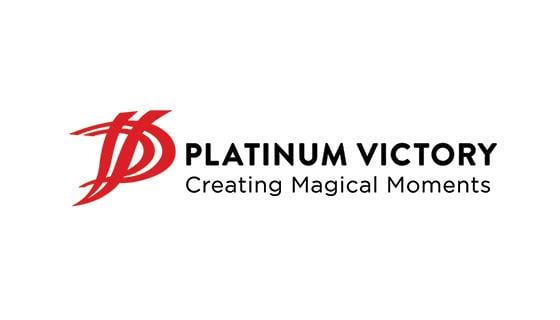 Backed with decades of experience in the property development industry, Platinum Victory is set to continue creating magical moments for its clientele. Popular with its high-rise projects in the city especially in Setapak with the acronym PV, it is recognised as one of the most sought-after developers in Kuala Lumpur for its practical and reasonable developments, be it residential or commercial.
Delivering over 10,000 homes and shops with comfortable sizes and practical layouts through the years, Platinum Victory has carved its name as a reputable developer of quality. Holding to sustainable improvements and innovation towards excellence, its business model has charted many defining moments for Platinum Victory. Among their completed projects are Vista Langkawi @ Residensi PV18, Residensi Platinum Teratai, Platinum Suites (The Face Suites) etc.
8. Sheng Tai International Sdn Bhd
Achievement/ Contribution/ Innovation: Sheng Tai International Sdn Bhd offers an extensive range of real property products, services, and brands that cater to the luxury, upscale, and economy markets. They also provide a comprehensive system for those who are looking for a high-growth investment destination with international offices and promote Malaysia's lifestyle, living, and cross-border trade perspective by leveraging its One Stop Centre.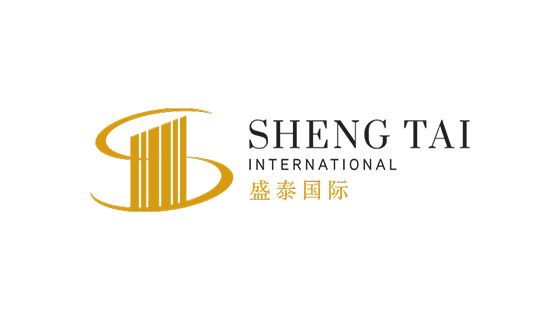 Sheng Tai International is an award-winning developer with a presence across Asia. They offer a wide range of real products, services, and brands that cater to all range of categories; luxury, upscale, and economy markets. Since its establishment in 2012, Sheng Tai has been committed to creating and provide competitive pricing, warm hospitality, and contemporary living. In June 2021, Sheng Tai International ventured into another exclusive Memorandum of Agreement (MoA) with Malaysia's leading latex and nitrile gloves manufacturer, KenTeam Asia Glove Hub Sdn Bhd (KenTeam). It provides an entry point for Sheng Tai International into the nitrile glove manufacturing industry that is growing rapidly due to COVID-19 and other infections
Check out Sheng Tai International Sdn Bhd's new launch projects:
9. Sime Darby Property Berhad
Achievement/ Contribution/ Innovation: Sime Darby Property Berhad launched a co-creation platform that is set to revolutionize the future of property buying. This platform allows customers to connect and co-create products with Sime Darby by indicating their preferences on development concepts, design, and facilities.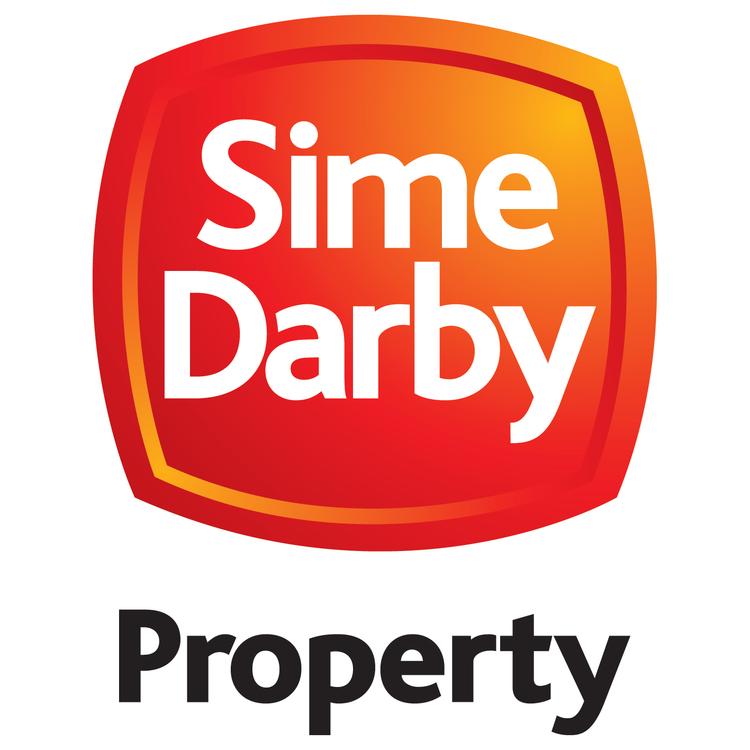 Sime Darby Property Berhad has an excellent tracks record in residential, commercial, and industrial properties. To date, 24 active townships at prime locations as well as integrated and niche developments have been built by Sime Darby Property Berhad. As Malaysia's biggest property developer in terms of land banks, they have 19,977 acres of remaining developable land with a total estimated GDV of RM86.9 bil.
A lot of their township and developments have direct access to major highways transportation hubs within key growth areas from the central region of Klang Valley to Negeri Sembilan and Johor in the South. Not just that, Sime Darby Property Berhad. Also has made their global presence prominent with the iconic Battersea Power Station project in central London, United Kingdom.
Check out Sime Darby Sdn Bhd's new launch and open for-sale projects:
10. Tropicana Corporation Berhad
Achievement/ Contribution/ Innovation: Tropicana Corporation Berhad focuses on accessibility, connectivity, innovative concepts and designs, generous open spaces, amenities, facilities, multi-tiered security, and quality. They have been innovating and redefining the art of living through the creation of integrated developments by incorporating residential and commercial components to create thriving townships that are strategically connected.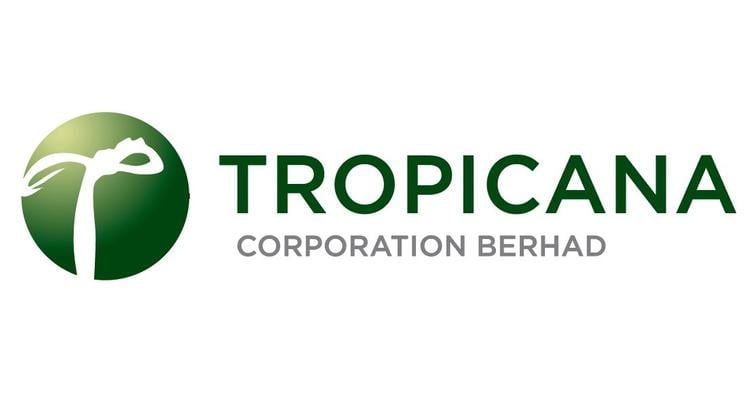 Tropicana Corporation Berhad has become a household name in community building for over four decades. They emphasise their customers' needs by building fully integrated townships and developments When planning for townships, Tropicana Corporation Berhad imprinted their DNA that comprises nine focal points; accessibility, connectivity, innovative concepts and designs, generous open spaces, amenities, facilities, multi-tiered security, and quality. Other than townships and community development, they also ventured into the hospitality industry by introducing W Hotel and The Tropicana The Residences right at the heart of KL City Centre. Their revenue rose to 68.5% to RM250.5 mil for the quarter ended March 2021 compared to the corresponding quarter last year.
Check out Tropicana Corporation Berhad's new launch dan open for-sale projects:
TOP ARTICLES JUST FOR YOU:
🏡 Water leakage in flat roofs – What is the cause and how to prevent it?
💰 BNM: What is the Standardised Base Rate and how does it affect your loans

(Part 2) Housing loan checklist: 4 documents you need to prepare if you're a self-employed person
Edited by Rebecca Hani Romeli