Beyond just a good home financing solution, there are other things you can do to ensure that you can purchase your property at a minimal entry cost.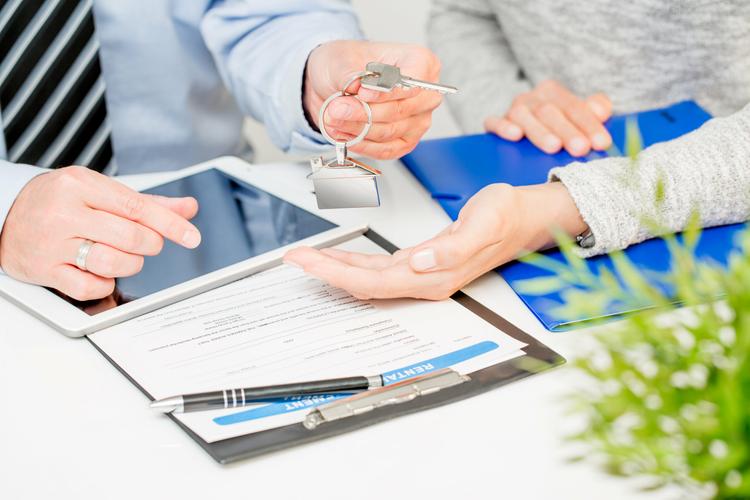 It is no secret that purchasing a property will cost you more than just the down payment.
There are many less noticeable administrative and entry costs such as quit rent or parcel rent, assessment rates, and legal fees, all of which affect the overall affordability of your purchase. This is a common unexpected hit for many first-time homebuyers, and it can be discouraging for them to realise that these smaller costs can add up to a sizeable amount.
There are a few things you can do to mitigate the effects on some of these costs by keeping your entry cost of buying the property at a minimum. Here are 6 ways you can become a homeowner at a minimal entry cost.
1. Purchasing a landed property vs high rise property.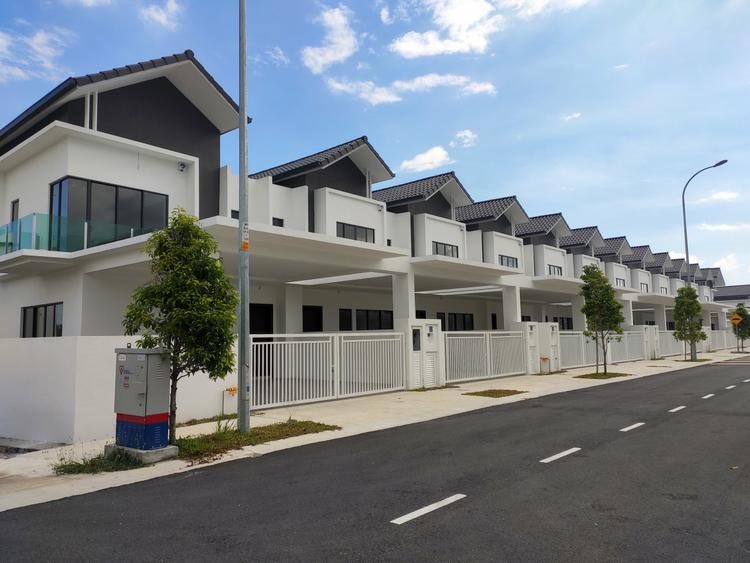 Most homebuyers assume that a landed property costs more than a high-rise. This is true from the onset but buying a landed property could save you more in the long run.
High-rise properties would require you to pay monthly maintenance fees and contribute to the sinking fund. In some cases, you may even have to pay for an additional parking bay. These are long-term costs that you don't have to pay if you purchase a landed property.
However, landed properties tend to be more expensive in general, especially in central areas. As such, you may have to purchase one that is further away and may end up incurring higher costs for transportation. You will need to weigh the pros and cons of purchasing a landed or high-rise property before making your final purchase decision.
2. Take advantage of the ongoing Home Ownership Campaign.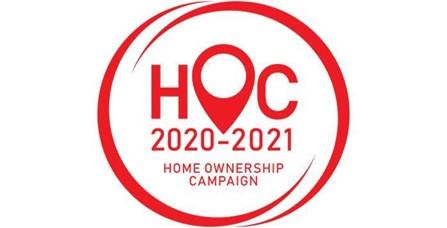 The government's Home Ownership Campaign (HOC) is ongoing until the end of December 2021. The campaign is eligible for all Malaysians who are looking to purchase a residential home within the campaign period from projects that are registered under the HOC.
Under the campaign, some of the benefits that homeowners can enjoy include a stamp duty exemption for their financing agreement (full for up to RM1million and partial up to RM2.5 million), stamp duty exemption for Memorandum of Transfer (MOT), and a 10% discount on the purchased property. Some of these administrative costs are often overlooked but taking advantage of the campaign would allow you to save on major additional costs.
3. Purchase an under-construction property.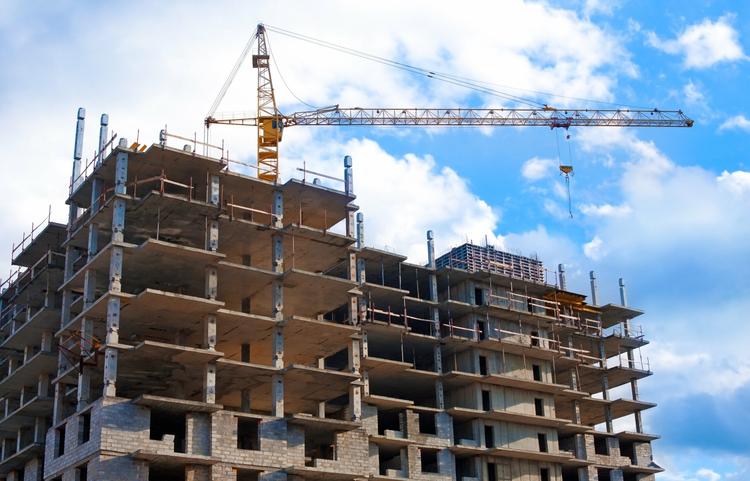 This does not apply to all properties purchased but there are some under-construction properties that do not require you to pay anything during the construction phase. Alternately, you can also purchase a property that is covered under a good home financing deal like the one Maybank Islamic HouzKEY is offering.
With Maybank Islamic HouzKEY, zero payment is required during construction until the point when the key or vacant possession is handed over to the owner. While you still have to pay for related legal fees and disbursement stamping like any other home purchases, it still allows you to save some initial outlay. You can even save more if you select a project by a developer that will absorb these costs. There are many projects on Maybank Islamic HouzKEY's portal where developers offer to absorb these costs.
This is especially helpful if you are having to pay for both the rental at the place you are currently occupying and service payments during the construction of your purchased property. These can be a financial burden to a lot of people. Choosing a home financing solution that has zero payment during construction can help reduce that burden. 
In addition, in a bid to stimulate property buyers' appetite, property developers are also offering early bird discounts and rebates that could give you considerable property entry cost savings.
4. Look for a property that is under RM500,000.
If you are a first-time homeowner, a new incentive introduced by the government during Budget 2021 allows for exemption from certain stamp duty charges under two conditions: (1) The property is valued at no more than RM500,000; (2) The sales and purchase agreement is completed between 1 January 2021 to 31 December 2025. This means that homeowners can potentially save up to about RM11,000 on stamp duty charges.
This has been revised favourably for potential homeowners from the previous amount of RM300,000, and for sales and purchase agreements that were signed up until the end of December 2020. Taking advantage of some of these incentives is a great and easy way to cut back on some of the costs you would have had to outlay when purchasing a property.
Another advantage you should take note of is the recent reduction in the overnight policy rate (OPR). In simpler terms, a low OPR translates to the decrease of home financing rates; it benefits not only those with existing home financing, but also those currently looking to purchase a property.
Thanks to the reduction of the OPR, you can now obtain financing from the bank at a lower financing rate.
5. Look for a cheaper insurance premium.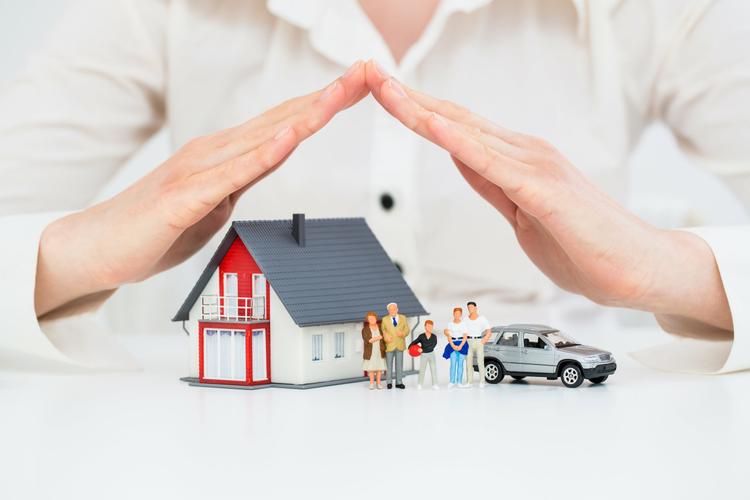 Don't just be content with the first home fire insurance policy that is sold to you. Shop around and find the one that gives you the best deal that suits your needs. Home fire insurance is compulsory, so you can't save on it by not buying one. Look out for certain homeownership financing solutions such as HouzKEY, which do not require you to have an MRTT/MRTA unlike a traditional mortgage. Life insurance is optional so customers can instead nominate a nominee to continue. This is an option for the nominee rather than an obligation.
6. Look for a financing solution that offers 100% financing.
It is, of course, no secret that a sizable chunk of our outlay when purchasing a property is in the initial 10% down payment. It is what deters a lot of people from making the first step towards purchasing a property. Selecting a homeownership financing solution that offers you 100% financing is a quick and effective way to dramatically lower your entry outlay.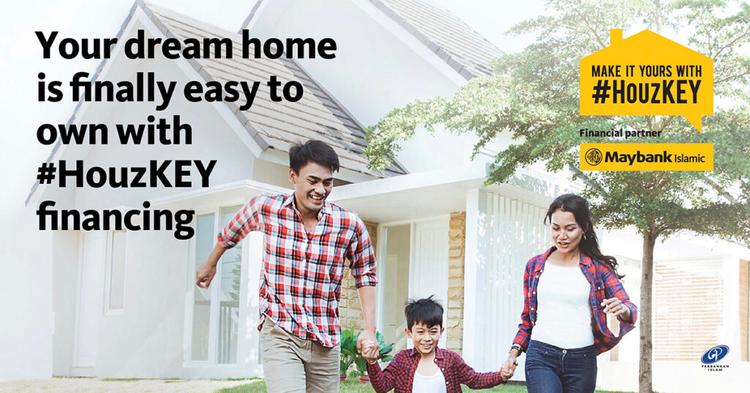 Finding a homeownership solution that can offer you 100% financing is not as difficult as you think. For example, Maybank Islamic HouzKEY aims to assist 1st and 2nd property buyers in owning their dream home. Maybank Islamic HouzKEY offers these incentives if you choose them as your financing solution.
100% financing, so no down payment is required.
You get to enjoy the lowest monthly payment with the best rates in the market, especially for the initial years.
Low initial upfront requirement as only three months of refundable payment is required as a security deposit. This works out roughly to 1% of your property price.
Without having to fork out a large amount of upfront spending, you can put the money aside for furnishing and renovation, own investments, or for your children's education.
To top it all, since there is no payment required for under-construction properties, you don't have to worry about having to fork out for your rental while servicing your monthly payment.
For properties that are eligible under Maybank Islamic HouzKEY, go to www.maybank2own.com. The (expanding) list includes properties offered by some of the top developers. If you're looking for properties under HOC, Maybank Islamic HouzKEY eases your browsing journey by displaying the HOC logo for the properties that are eligible under the campaign.

You can browse through the available options for both landed and non-landed properties, including new launches, under-construction and completed properties.
Does owning a home seem a lot more possible now? Choosing a good home financing solution like Maybank Islamic HouzKEY can most definitely help you reduce your entry costs significantly.  Government schemes and budget-related incentives do not come around all the time. Taking advantage of some of these incentives, as well as taking note of some of the tips we've outlined can also work towards keeping your entry cost of purchasing a property at a minimum.
This article is brought to you by Maybank Islamic Berhad.
Disclaimer: The information is provided for general information only. iProperty.com Malaysia Sdn Bhd makes no representations or warranties in relation to the information, including but not limited to any representation or warranty as to the fitness for any particular purpose of the information to the fullest extent permitted by law. While every effort has been made to ensure that the information provided in this article is accurate, reliable, and complete as of the time of writing, the information provided in this article should not be relied upon to make any financial, investment, real estate or legal decisions. Additionally, the information should not substitute advice from a trained professional who can take into account your personal facts and circumstances, and we accept no liability if you use the information to form decisions.