Did you know you can keep pets in highrise residences?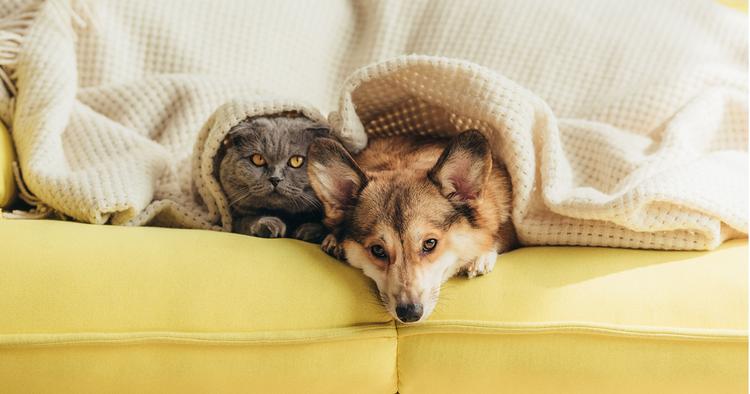 Many people may not know this, but you are allowed to keep pets in condominium units these days. No longer do pet owners need to choose between affordable housing­ and their love for a fur baby anymore. With more and more people moving to highrise housing because of affordability, ownership of pets is going to sharply decrease if provisions are not made. We wouldn't want to deprive our young of experiencing the joys of having a pet.
As lawyer Datuk Pretam Singh once quipped during his presentation at the Malaysian Institute of Professional Property Managers' inaugural conference, "To me, with more people living in Strata-titled properties, it may be important to keep pets. Surely you don't want your children to go to a zoo to see a dog or a cat, right?"
There are some catches of course. What are they? We've taken the liberty of listing out some essential questions that you may have about owning a pet in a highrise and what owners need to take note of if they are planning to get one.
1. Am I allowed to own a pet in a highrise residence? 
As a matter of fact, yes. Under the 'By-Law 14 in the Third Schedule of the Strata Management (Maintenance & Management) Regulations 2015', there is a provision for pets to be kept in a highrise residence unless they are a threat, or causes annoyance, nuisance and even health hazards to other residents.
However, different local authorities may have different regulations about keeping a pet in highrise residents. Under the Strata Management Act 2013, the local authority has the power to permit guidelines regarding the keeping of pets in Strata buildings. You will need to challenge the management rules in the Strata Management Tribunal (SMT) if your highrise management insists that you cannot keep pets.
Among the local councils that prohibited pets in highrises are Petaling Jaya City Council, Ampang Jaya Municipal Council, Kajang Municipal Council.  If you have half a mind about this, you may contact your local council for inquiries.
2.  Am I allowed to own a dog in a highrise?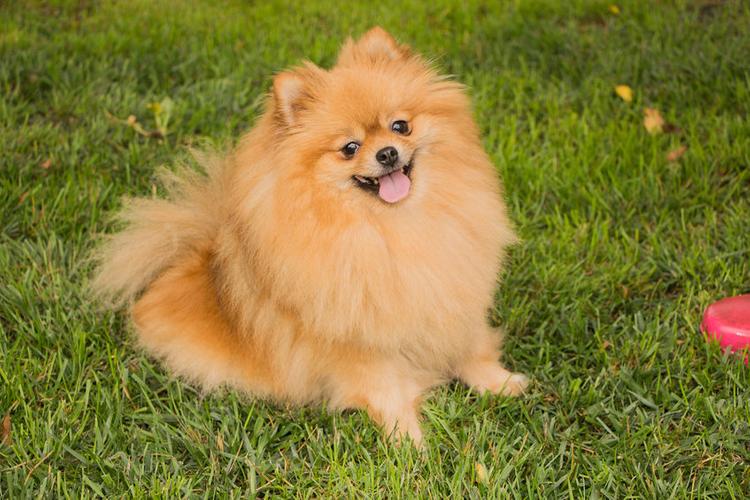 Yes! You are allowed to own a dog if you adhere to the laws enacted by the Kuala Lumpur City Hall (DBKL).
But you are only allowed to keep a 'small dog' in a highrise. According to the Undang-Undang Kecil Pelesenan Anjing dan Rumah Pembiakan Anjing (Wilayah Persekutuan) (Pindaan) 2011 UUK 8A, the mayor allows only one small dog to be kept, protected and managed in a flat.
Nevertheless, not all breeds are allowed. Under the UUK 2 (b), the breeds allowed are as follows:
Miniature Pinscher
Bichon Frise
Pekingese
Papillon
Toy Poodle
Japanese Chin
Maltese
Pomeranian
Chihuahua
3. What is the prerequisite for owning a dog in a highrise?
Got the right dog breed listed above? Then, what you need to do next is to apply for a dog licence. Based on the rules and regulations, no one is allowed to keep or own a dog unless the dog is licensed.
4. What is the process of applying for a dog license?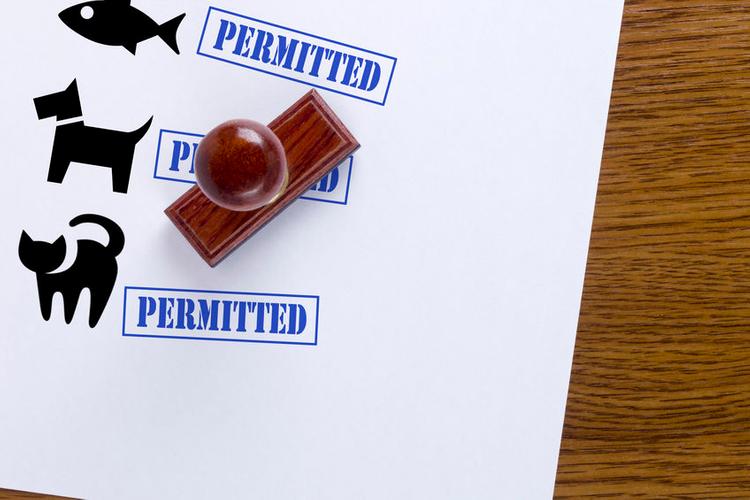 If you are living in KL, it's much easier to apply and renew your dog's licence as the Kuala Lumpur City Hall (DBKL) has an online portal specifically dedicated to this. The steps are pretty simple too.
Fill in the application online.
Applicants must also enclose a consent letter such as the 'Surat Kebenaran Memelihara Anjing' from the Joint Body Management (JMB) or the Management Corporation (MC) together with the application.
The application will be processed by DBKL's health and environmental department within 14 working days.
If your application has been approved, print out the bill.
Make the payment at any DBKL branch.
Receive your dog's badge and receipt upon payment.
READ: 5 Feng Shui Tips for buying the right house
5. What are some things I need to take note of in terms of my pet's behaviour?
The basic rules of common decency apply. Your pet shouldn't cause any issues or be a nuisance to any of the other residents of the flat or condominium and this includes destroying public property, causing bodily harm to residents, barking too noisily continuously that it causes issues for other residents, roaming freely without supervision or acting aggressively or dangerously.
Owners have a huge responsibility to ensure that their pets do not behave or act irresponsibly, as listed above.
6.  My dog loves his freedom. Am I allowed to let him go free and not confine him to my apartment?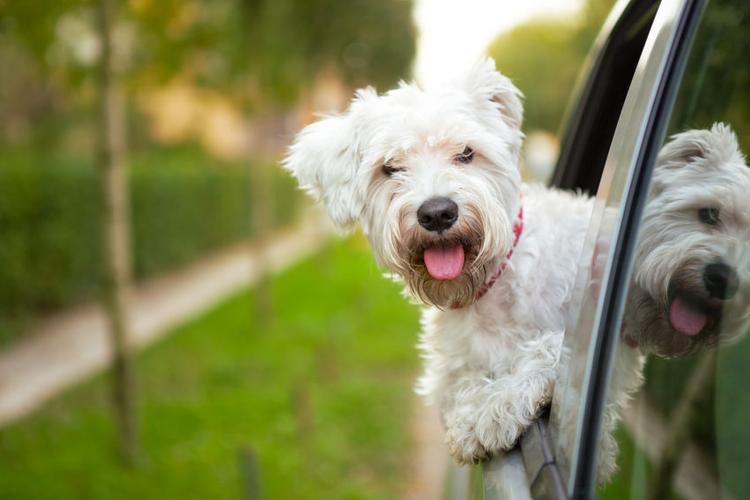 No. It is part of the regulations that a dog should be limited to being within the care and confines of a particular residence. You are not allowed to let your dog or even cat run free around the flat, apartment or condominium compound no matter how much it loves to be free.
7.  Then, can I take my pet out for a walk?
Not just a walk, how about a car ride?
Of course! Imagine the poor thing constantly confined to an apartment. Although, you should bear in mind that when you take your dog out, there are other residents – of Muslim faith, allergic to dog fur or perhaps are just afraid of dogs. Ensure that your dog is supervised and under control when you take them out for a walk.
8. What if my pet poops or relieves itself within the apartment or condominium grounds?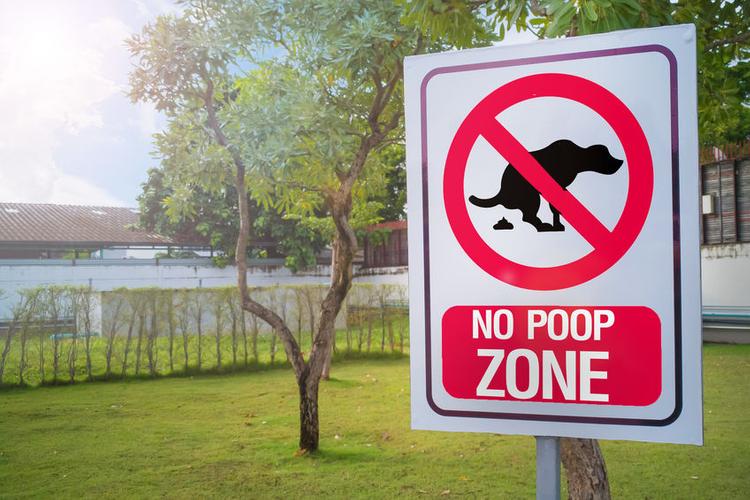 Never mind apartment grounds, even if you're living in a landed residence and you are taking your dog out for a walk, this rule still applies – ensure that you clean up after your dog, whether someone sees your pooch pooping or not. Be a responsible owner. If your dog relieves itself within the apartment grounds, clean it up. Thanks.
9. Remember to be a good parent to your fur babies! 
Before having a pet, it is important to consider what kind of pet fits your family and your lifestyle. Research which animal is the right one for you – an energetic cat, a purebred dog, tortoise or even reptiles. Not just that, make sure your pets are comfortable in their homes, keep them well-groomed, feed them well and organise a play date! Also, be sure to take them to the vet if they are uncharacteristic of how they normally act. It's easy to overlook your pets' wellbeing but always keep in mind that they are a part of your family and it's your responsibility to make your fur babies the happiest pet on the block. 
As you can see, you no longer need to forego the warm companionship of a pet just because you are planning to move into a highrise apartment. Granted, you are limited on the type of breed you are allowed to keep but really, would you want to confine a large Golden Retriever in a medium-sized apartment? Perhaps not. At least you and your family can still experience the joys of owning a pet while living in an apartment.
 Edited by Rebecca Hani Romeli
Disclaimer: The information is provided for general information only. iProperty.com Malaysia Sdn Bhd makes no representations or warranties in relation to the information, including but not limited to any representation or warranty as to the fitness for any particular purpose of the information to the fullest extent permitted by law. While every effort has been made to ensure that the information provided in this article is accurate, reliable, and complete as of the time of writing, the information provided in this article should not be relied upon to make any financial, investment, real estate or legal decisions. Additionally, the information should not substitute advice from a trained professional who can take into account your personal facts and circumstances, and we accept no liability if you use the information to form decisions.