Here are 8 things no one tells you about dealing with tenants who default on their rent and how to ensure your rental property cash flow is not affected in the long term.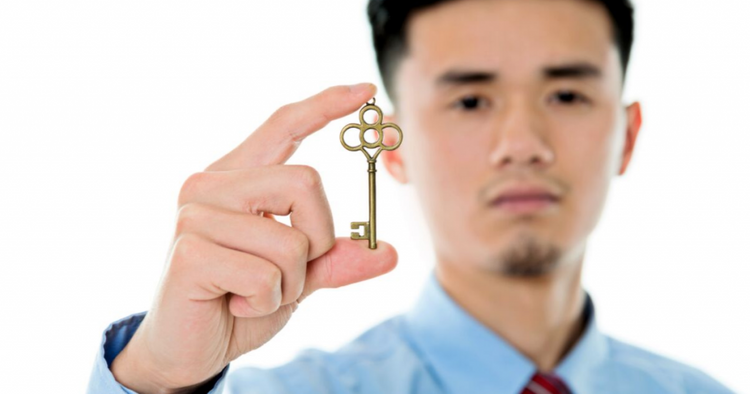 Owning a rental or buy-to-let property is a great way for one to earn some passive income. Buying a place worth hundreds of thousands is a pretty big commitment, and therefore, it's crucial to get a tenant as soon as possible so that you can pay your mortgages. If you're lucky enough, you'll find a steady tenant who pays their dues on time each month. However, that's not always the case. 
Most tenancy horror stories start off with delayed payments – which is usually the first sign that all may not be that smooth anymore. Rental payments may eventually stop coming in and the tenant would most likely refuse to respond to messages or would be uncontactable.
However angry this may make you, refrain from taking matters into your own hands – this includes breaking in and claiming possession of the property on your own without making any report or taking any legal steps. Loud or physical threats that involve any weapons (or even your fists) is also a no-no. You could potentially get sued by the tenant for these 'self-help' measures.
So, what can you do? We have outlined the precautions you can take before tenancy and solutions upon encountering tenancy issues. 
1. Screen through tenants carefully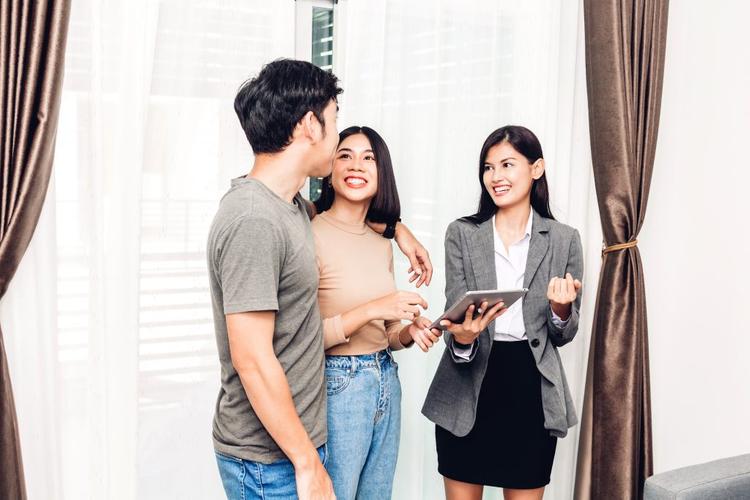 Get to know your future tenant better, for example, where they work. If this question is evaded or the tenant's answer seems suspicious, it may not be worth renting to them. If the tenant tries their best to negotiate for a lower deposit with the promise of paying the remaining deposit amount only after they move in, stop the transaction immediately and move on to the next potential tenant. If you're using a real estate negotiator, request for them to get all of the above information ahead of time.
TIP:  Only rent out fully furnished properties as this would narrow down the scope of tenants automatically, thus attracting more quality tenants.
2. Prepare a proper Tenancy Agreement 
The landlord-tenant relationship is a contractual one, so be sure to have an airtight Tenancy Agreement that clearly outlines the rent amount, the duration, the limitations and remedies. As it is a legally binding document, get a copy from your real estate negotiator and have them run through the agreement with you. Make sure to include a clause stating that if the tenant is late with rental payments, you have the right to take action. 
TIP: Add in a clause which allows you as the landlord entry for inspection and repairs and to bring other people around to view the property near the end of tenant's tenancy.
MORE: What are the terms that should be in a Tenancy Agreement for a rental property?
Now, let's look at what you can do if your tenant has refused/failed to pay rent. 
3. Be nice and negotiate on alternatives
Instead of starting with threatening remarks, you should calmly explain your side of the story to the tenant – like your mortgage responsibilities. This emotional plea may not work with all tenants but if it does, the tenant may agree to move out with no hostilities. The loss of a few months' rent is better than housing a defaulting tenant who refuses to budge. You can then move on and seek out a new tenant. Since the purpose is to quickly move on, you can cut your losses and offer a small discount on the amount owed, just to get them to settle the bill.   
Alternatively, if the tenant is a long-term one, you can offer a revised payment structure to accommodate their current financial difficulty/emergency. It could be a matter of shifting the payment due date to accommodate their temporary cash flow issues, or a bulk payment every 3 months.
4. Enforce the Tenancy Agreement

 
Assuming that your 'being nice' method above did not work, you can start the eviction process by relying on the Tenancy Agreement and highlighting the following to your tenant – the termination clause. Usually, this gives the tenant at least 30 days to comply. There are also Tenancy Agreements which have provision for you to terminate the agreement if the rental is not paid by a certain date. 
5. Issue a letter of demand 
If a dispute ever goes into court, you need to ensure that the notice given to the tenant could be proved (in court) that it was already delivered. You can do this by issuing a letter of demand which is basically a warning letter stating that the landlord has the right to pursue legal action if the tenant is still refusing to pay their outstanding rentals.
Getting a lawyer and paying them a fee to handle this matter would save you a lot of time and hassle. They will usually get the details about the breach committed from you and issue a notification which will detail the actions to be taken if the tenant fails to vacate the property in a reasonable period of time. 
6. A court order is the next option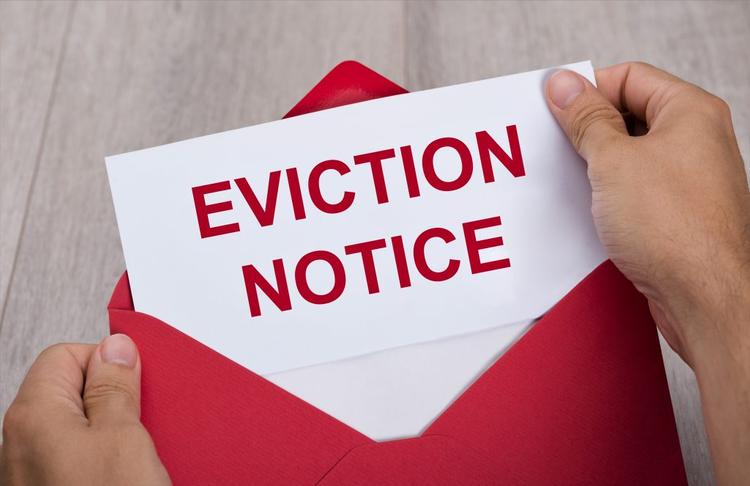 If the notice or letter of demand was unsuccessful, you will now need to engage a lawyer to get a proper court order under the Specific Relief Act 1950. With this eviction order, you can now lodge a police report. The police will accompany you to the property, and it is at this time which you can legally re-enter the property.
Whether the tenant is around or not, you can change all the locks in your property. Remember to take photos of the existing furnishings and belongings, so that there's no future dispute over the items inside the house.
Stick a copy of the police report on the front door to inform the tenant that they should contact you if they wish to take back their belongings. 
RELATED: What is Real Property Gains Tax (RPGT) in Malaysia & How to calculate it?
7. Recovering outstanding rental 
There is a possibility to get back the owed rental or even some parts of it. Engage a lawyer to apply for this legal remedy under Section 5(1) of the Distress Act 1951. A court bailiff will assist you in seizing and selling all the tenants' belongings to recover some of the money owed.
Beyond this, it is also possible to claim double rent from the expiry of the eviction notice until the property is delivered back to you – under Section 28(4) of the Civil Law Act 1956.
8. A professional lawyer and real estate negotiator is important!

 
Malaysia does not have a Residential Tenancy Act at the moment, this will only be implemented in roughly 2 years time. Until that time comes, nothing is standardised at the moment and therefore, a well-drafted Tenancy Agreement is extremely important. Get a good one drafted by a professional law firm or speak to your real estate negotiator. The good ones will be able to assist you, especially those who are specialising in tenancy cases. 
If you enjoyed this guide, read this next: Malaysia's Top 7 High-Rise Properties with the Highest Rental Yield in 2019
Edited by Reena Kaur Bhatt
Disclaimer: The information is provided for general information only. iProperty.com Malaysia Sdn Bhd makes no representations or warranties in relation to the information, including but not limited to any representation or warranty as to the fitness for any particular purpose of the information to the fullest extent permitted by law. While every effort has been made to ensure that the information provided in this article is accurate, reliable, and complete as of the time of writing, the information provided in this article should not be relied upon to make any financial, investment, real estate or legal decisions. Additionally, the information should not substitute advice from a trained professional who can take into account your personal facts and circumstances, and we accept no liability if you use the information to form decisions.