If you are wondering if you can do something about your lax developer, JMB or MC, find out what the SMA 2013 has to say about the mismanagement of strata properties in Malaysia. We also share what happens when the tables are turned – where we list down the items for which your management can sue you.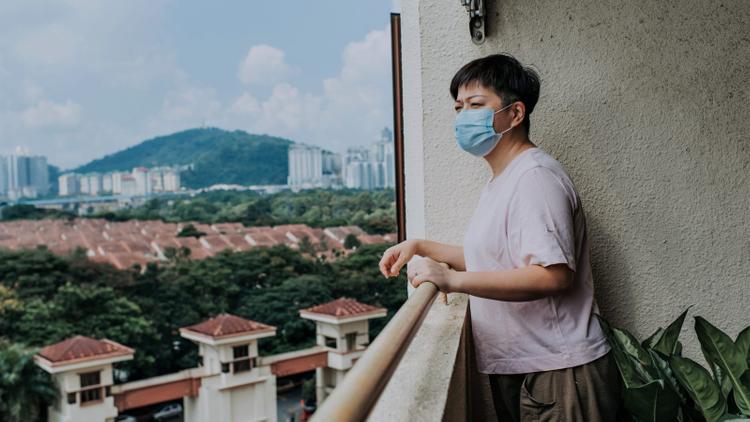 Residents of strata properties are encouraged to pay their maintenance fees and sinking funds on time. However, many complain that they don't see their monies being utilised well in managing and maintaining their properties. Over the years, there have been various complaints from condominium and serviced residence owners about subpar building maintenance, misappropriation of owners' funds and poor planning. Here, we list down 5 things that you may or not may have known you can sue your strata property management for.
Who is in charge of managing your strata property?
Before we delve further into the main points, let's take a step back and look at who actually is the management.
The property developer – these are the people who bought the land and built your condo on it. For about the first year or so, the developer will be in charge of managing your property.
Joint Management Body (JMB) – Your developer is supposed to hold a meeting with the condo/serviced residence/apartment residents about a year after your home is ready for you to move into. Once this meeting is held, a new management will be formed and the JMB will take over the role of managing your property.
Management Corporation (MC) – Once strata titles are issued for the units in your strata property, a Management Committee (MC) will take over the management. Simply put, a strata title is provided to confirm that you are the sole owner of your property.
It is important to identify who exactly is managing your property so that you will be able to hold the right party responsible, when necessary.
4 things you can sue your JMB or MC for
1. Letting your property become run down
You might have been putting up with a poorly maintained condominium for a while now. However, these small inconveniences such as broken down lifts and water leakage in common areas can quickly build up to be a safety hazard. Instead of going down to the management office and arguing with a worker, you can actually sue the JMB or MC for not carrying out their duties as stated in the  Strata Management Act 2013 (SMA 2013)
Section 48(1) of SMA 2013 states:
A developer shall, during the preliminary management period and subject to the provisions of this Act, be responsible to maintain and manage properly the subdivided building or land, and the common property.
Section 48(4) goes on to say:
Any developer who fails to comply with subsection (1) commits an offence and shall, on conviction, be liable to a fine not exceeding RM250,000 or to imprisonment for a term not exceeding three years or to both.
What this means is that, if your management fails to take care of your strata property as they should, they can be fined up to RM 250,000 or be jailed for a maximum of 3 years, or both.
2. Delay in issuing strata title
A strata title is given only to property owners who live in buildings with two or more stories as well as landed properties in gated and guarded areas. Basically, it is for homeowners who share a piece of land with other homeowners. A strata title is issued to give you ownership of your share in the whole property, i.e. your unit in the entire condo, hence why it is important.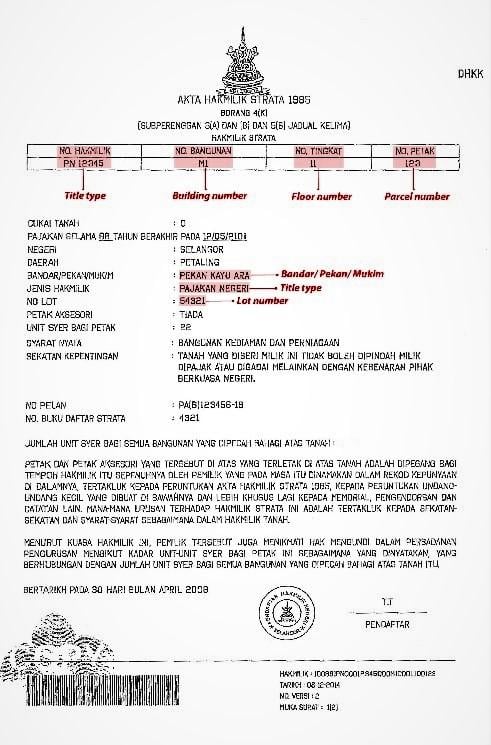 In some cases, the title can take years to be issued to homeowners, and this delay will cause other problems. As aforementioned, a Management Corporation or MC cannot be formed until the strata titles of a property have been issued. Without the necessary titles, the natural flow of how property management should change hands will be disrupted. Moreover, the process would be much more complicated if you wish to sell your condominium or serviced residence without the strata title in hand.
The Strata Title Act 1985 states that it is actually a requirement under the law for your property developer to issue your strata title within 3 months of the completion of your property. Hence upon failure of doing so, you have the right to take action against them.
Since the strata title application process happens on the developer's end, you would not be able to track the various application stages. Find out more on how to check for strata title issuance.
3. Not insuring your property against damage
Most of us have insurance policies for things we consider priceless and many homeowners have insurance for their properties too. But did you know that your condo management is also supposed to provide insurance for your property?
Section 93(1) of the SMA 2013 states:
Any person or body who has a duty or is responsible under this Act to maintain and manage any building shall insure such building under a damage policy with a licensed insurer in accordance with the part.
The Act then goes on to clarify that a damage policy is supposed to insure your strata building against incidences like "damage by fire, lightning, and explosion" as well as "bursting or overflowing of water tanks and pipes".
A damage policy provided by your condo management is very important as it may cover a larger scope of things, such as the wiring and pipes in your entire condo. Make sure to pop by the property management office to request a copy of the building insurance policy. If your management has not taken out any insurance policy, you might want to show them Section 93 of SMA 2013 and possibly the rest of this article. Homeowners should also find out more about house fire insurance
4. Failure to create maintenance and sinking fund accounts & misappropriating the funds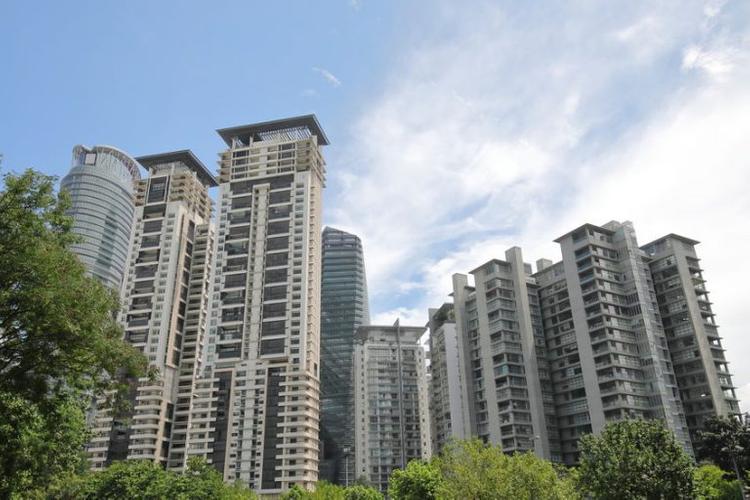 Because your developers are the very first people to be your management, it is their job to create a maintenance account and a sinking fund account. The fees in the maintenance account are used for the upkeep of areas that are commonly shared by the residents while the sinking fund fees will be used to renovate any part of the property, whenever needed.
Section 10(1) of the SMA 2013 states: A developer shall open one maintenance fund account in respect of each development area with a bank or financial institution.
Section 11(1) of the SMA 2013 states: A developer shall open one sinking fund account in respect of each development area with a bank or financial institution.
If your developer fails to do this, he may be charged a maximum fine of RM250,000 or be jailed for a maximum of 3 years, or both. But this doesn't apply to developers alone. When the JMB and MC take over as your management, they will also be subject to the same laws, and this can be found in Sections 23, 24, 50 and 51 of the SMA 2013.
What should the maintenance fee and sinking fund monies be used for?
Section 23 (3) of the SMA 2013 lists in detail the things that the maintenance fees are solely to be used for. Here are the main ones:
(a) maintaining the common property in good condition on a day-to-day basis;
(b) paying the expenses incurred in providing cleaning services for the common property, security services and amenities for the occupiers of the building;
(f) carrying out an inspection of all electrical wiring systems of the common property and replacing or repairing any faulty wiring systems, if any;
Section 24 (2) lists the things that the sinking funds must be used for. Some of them are:
(a) the painting or repainting of any part of the common property;
(c) the renewal or replacement of any fixture or fitting comprised in any common property;
(d) the upgrading and refurbishment of the common property;
SEE WHAT OTHERS ARE READING:

Sinking fund vs maintenance fee in Malaysia: What's the difference?

Homebuyers are allowed to split tribunal claims involving the same property
5. Not holding an AGM to form a new management
Annual general meetings or AGMs, are held to discuss any concerns or issues faced by an organization, and it would naturally be important for a housing management to hold such an AGM. The AGM is also a requirement under the law.
Section 18 of the SMA 2013 states that:
It shall be the duty of the developer to convene the first annual general meeting of the joint management body within the period specified in subsection 17(1) [12 months from the time your house is ready to move into]
Any developer who fails to comply with subsection (1) commits an offence and shall, on conviction, be liable to a fine not exceeding RM250,000 or to imprisonment not exceeding 3 years or to both.
DID YOU KNOW: A group of residents from a housing known as K Residence actually took their developer, Duta Yap to court for failing to form a JMB. There were other issues, such as misconduct within the management and maintenance funds being misused. The residents, however, were very unhappy because a new management was not formed although their homes had gone through vacant possession over 12 months ago.
However legal action should be the last option
Bear in mind, that only the developer, Joint Management Body (JMB) and Management Corporation (MC) are the parties that you can sue as they are the ones who make all the decisions pertaining to the upkeep of your place. What about the people running the management office? They are doing just that: property management companies have been put there by the JMB or MC to carry out their duties on their behalf.
Most importantly, going to court should always be your last option, after you have failed to secure help through other means. There is the Strata Management Tribunal to which you can bring your claims. The Tribunal hears disputes involving tenants who don't pay fees or management that don't perform their duties. A detailed list of the types of disputes that the Tribunal can hear is in Schedule 4 of the SMA 2013 and the claims brought to the Tribunal cannot exceed RM 250,000.
You can go to court only if you have NOT taken your claim to the Tribunal before, or if the Tribunal struck out your claim or it was withdrawn.
What can your property management sue strata owners for?
Your management can also sue you back for not complying with your duties and obligations as a resident of the property. Here are some reasons they can take you to court:
1. Renovating your house without their permission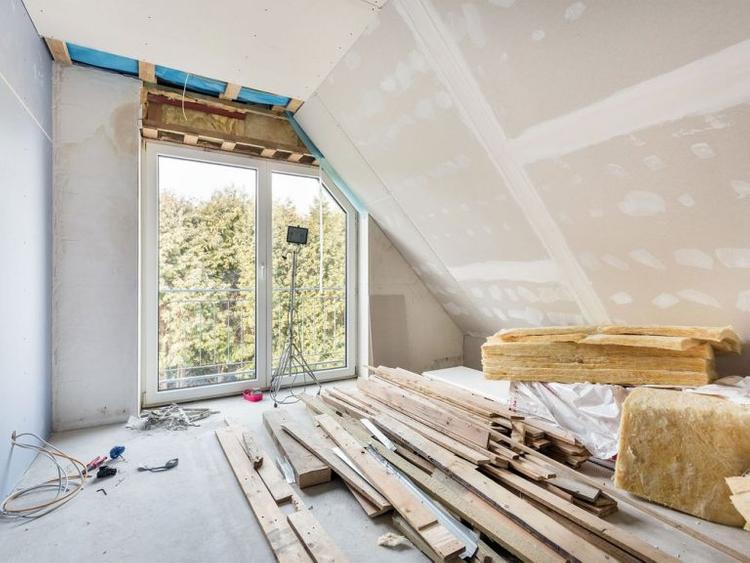 You might want to spruce up your place every now and then, but when you live in a strata property, you will require your management's permission first. Owners will need to get a renovation permit from your local council and then the approval of your condo management before you start any renovation works
The good news is that it doesn't apply to every kind of renovation. Painting the walls of your own home or fixing new lights in the kitchen don't require permits, since they are not major changes and they don't alter the structure of your home. But should you wish to break the wall between two rooms or extend the balcony, you would most certainly need to get the green light from your condo management.
Your condo is a shared space between you and other residents in the block, hence you can't modify or renovate any space outside of your home. If you paint the corridors a different colour or change the tiling, you will most definitely be slapped with a lawsuit.
Discover properties for sale
2. Not paying your maintenance fees and sinking funds
If you're ever late in paying your maintenance fees and sinking funds, you would have gotten several reminders to pay your dues. This could be in the form of a notice or displaying a list of people who didn't pay in common areas. If an owner fails to pay after several reminders, the management might bar the person's access card or even clamp their vehicle.
Section 25(1) of the Strata Management Act (SMA) 2013 states:
Each purchaser shall pay the Charges, and contribution, to the sinking fund, in respect of his parcel to the joint management body for the maintenance and management of the buildings or lands intended for subdivision into parcels and the common property in a development area.
Section 34 of the same Act goes on to say that your management can take action against you for failing to pay. In essence:
if you

 

don't pay your dues, your management has to give you a

 

notice
you should have

 

14 days or more

 

to pay the amount owed and the exact amount of days will be stated in your notice
if you still haven't paid after the notice period is up, your management can

 

file a case against you
the penalty for not paying up is a

 

maximum fine of RM 5,000

 

or a

 

jail term of 3 years or

 

both
if you

 

continue to not pay, you'll be fined a

 

maximum of RM 50,000 for EACH day

 

that you don't pay
3. Keeping pets in your strata property
The law doesn't explicitly say that you can't have pets in a condo, but it does say that you can do so if your management allows it. Section 14 of the Strata Management (Maintenance and Management) Regulations 2015 states that pets that are kept in condos and other strata properties should not be a nuisance or disturbance to other residents. If not, it can be taken away and action can be taken against the owner.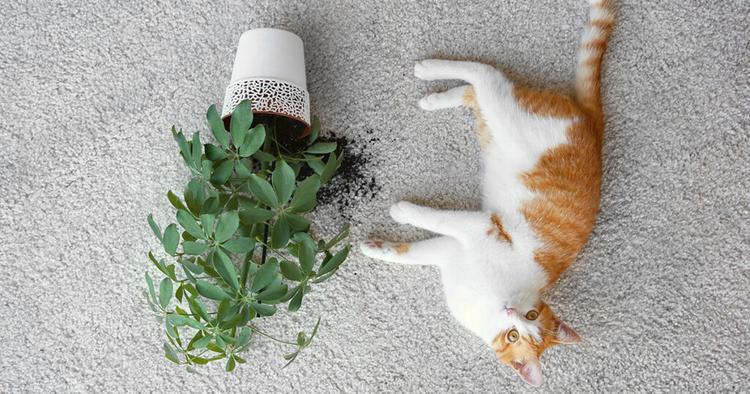 This, however, does not apply to all of Malaysia because only some states allow for pets in strata properties. Even so, the final say is the condo management. Basically, the law gives your condo management the right to allow pets on your property. Through this law, your management can also stipulate what kind of animals you can keep in your home and what size they should be.
If your management allows for pets but your state law doesn't, unfortunately, you won't be allowed to have your pet with you. This is because state law will prevail over management rules.
READ: 10 Pet-Friendly Condos in Klang Valley Under RM3,000 For Rent
4. Breaking any house rules or by-laws
As a strata property is a space shared with other residents, your JMB or MC has the right to implement house rules to ensure that everyone gets to enjoy the property equally. Section 32(3) of the Strata Management Act 2013 states:
A joint management body may, by special resolution, make additional by-laws or make amendments to such additional by-laws not inconsistent with the by-laws prescribed by the regulations…for regulating the control, management, administration, use and enjoyment of the building or land intended for subdivision into parcels and the common property…
This means that your management can make new rules or amend the existing ones whenever needed. They can impose house rules for visitors, functions, usage of facilities and even how you should dry your laundry. Condo managements usually display these rules somewhere visible enough for residents to see. If you are unsure about anything, make sure to clarify with your management to avoid getting in trouble.
If you enjoyed this article, read this next: Is your strata property being managed by the right JMB or MC?
*This article was originally published as 5 Things Malaysian condo owners can sue their management for and 4 things your condo management can sue YOU for in Malaysia, by Asklegal. my. and is written by Mikaela A.
Disclaimer: The information is provided for general information only. iProperty.com Malaysia Sdn Bhd makes no representations or warranties in relation to the information, including but not limited to any representation or warranty as to the fitness for any particular purpose of the information to the fullest extent permitted by law. While every effort has been made to ensure that the information provided in this article is accurate, reliable, and complete as of the time of writing, the information provided in this article should not be relied upon to make any financial, investment, real estate or legal decisions. Additionally, the information should not substitute advice from a trained professional who can take into account your personal facts and circumstances, and we accept no liability if you use the information to form decisions.