SS2 in Petaling Jaya is no stranger to offering an abundance of landed properties, well-known commercial centres, and a haven for foodies. In this article, we explain why it is a great neighbourhood when it comes to its commercial appeal and how properties here are still very much in high demand.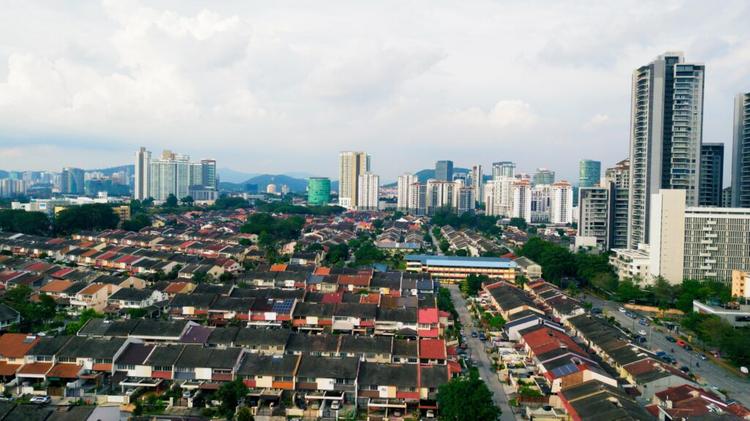 One of the more popular and famous areas in Petaling Jaya is undoubtedly SS2. The area was reportedly first developed by S.E.A Housing Corp Sdn Bhd in the 1970s. Today, it is a bustling area with a medley of landed homes, high-rise condominiums, office towers and low-rise shoplots.
The SS in the neighbourhood reportedly stands for Sungei Way-Subang. SS2 is located to the south of Damansara-Puchong Expressway (more popularly known as LDP), separating it from the SS22 and SS23 neighbourhoods to the West, Section 21, SS3 and SS4 to the South, and Section 19 to the East.
Through the decades, this neighbourhood remained a low-rise area, with the exception of the high-rise residential cluster near Jalan SS2/72, where Jasmine Towers was the first to be built there in 1994. Other residential buildings there include Five Stones, Ameera Residence, and Ken III Condominium.
According to MIEA President Elect Tan Kian Aun, SS2 is one of the oldest, mature and well-known commercial centres in Petaling Jaya, and a haven for foodies. "It is the heart and centre point of Petaling Jaya; within 15 minutes to major shopping complexes such as 1 Utama and Sunway Pyramid, and recreational spots such as Mont Kiara Hills.
"Residents are a short travel distance from almost everything; with easy access to major facilities and amenities such schools, medical centres, entertainment centres and office buildings. It is one of the most desired neighbourhoods and well- maintained townships. Property prices are stable and low vacancy, with high demand in the area."
Living in SS2 – is it for you?
Location wise, it neighbours Damansara Jaya, Damansara Utama, SS17 and SS23 (Taman Sea), and it enjoys multiple access and egress from Federal Highway via Jalan Universiti, Jalan Utara or Jalan PP Narayanan (which leads to SS2 from the LDP) and from the Damansara Link of the Sprint Expressway.
These routes lead to other major expressways such as the New Klang Valley Expressway (NKVE), Kerinchi Link and Penchala Link of the Sprint Expressway, Middle Ring Road II (MRR2), Jalan Kuala Selangor, New Pantai Expressway (NPE), and Shah Alam Expressway (KESAS).
SS2 pulsates with life throughout the day, from the moment the neighbourhood market wakes up, to the late hours of the night where the eateries host endless streams of diners.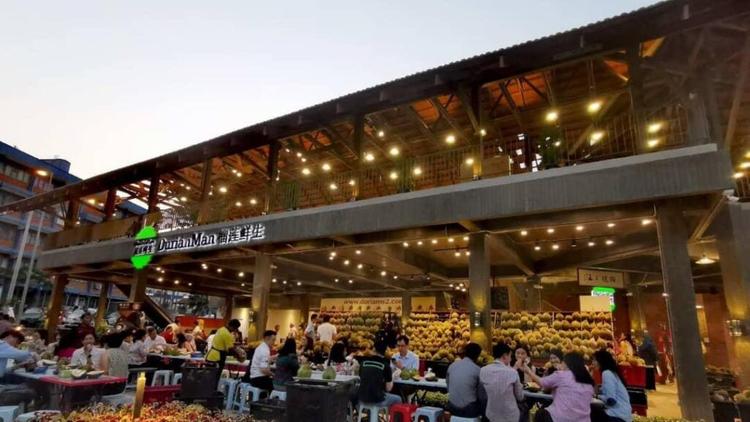 Amenities
Banks
Restaurants & cafes
Coffee shops
Sundry shops / Convenience stores
Pharmacies
Hardware stores
Electrical shops
Pet stores
Optometry shops
Motor / car workshops
Telco shops
Fruit & vegetables stores
Hardware stores
Aminah Al-Muhairi mosque
Petrol stations
Florists
Furniture shops
Bridal shops
Boutiques / clothing stores
Jewellery store
Lighting shops
Damansara Fire and Rescue station
Community Baptist Church
SS Gospel Center
Healthcare
General clinics
Dental surgery
Traditional Chinese medicine shops
Veterinary clinics
Basketball court Taman Bahagia
SS2/16 playground
SS2/22 playground & field
SS2 Park / Basketball court
Education
Eduwis SS2
Tadika Sejuta Kasih
SK Taman SEA
SMK Taman SEA
SJK (C) Puay Chai
Q-dees SS2
Taska Suria Sayang
Johan Preschool SS2
Tuition centres
Accessibility
Damansara-Puchong Expressway (LDP)
Sprint Expressway
Taman Bahagia LRT station (Kelana Jaya Line)
RapidKL feeder buses to and fro Kelana Jaya and Taman Bahagia LRT stations
Commercial success in SS2

SS2 has almost everything when it comes to amenities. The main commercial areas are located between Jalan SS2/55 and Jalan SS2/75 (where McDonald's is), and two rows of shops at Jalan SS2/6 and Jalan SS2/10, an area commonly referred to as "Chow Yang side", after the well-renowned Chow Yang coffeeshop (kopitiam).
Whilst the Chow Yang side has fewer shoplots, it still pulls high traffic as there are many popular eateries there, including Super Kitchen Chilli Pan Mee, Restoran Lim Mee Yoke, TNR The Real Charsiew by Sean & Angie, a new instagrammable café named Bandit, Original Penang Kayu Nasi Kandar, and of course, the SS2 Chow Yang Kopitiam. The two rows of shops also host convenience stores, car workshops, hardware shops, and health and wellness services, among others. A weekly night market (pasar malam) is held on Thursdays in front of these shops.
The other night market is held on Mondays, at the main commercial area of the neighbourhood. The busiest and largest of the commercial zones there is next to Jalan SS2/55, with more than 20 blocks of shophouses surrounding SS2 Park and the Selera Malam food court, also fondly referred to as Wai Sek Kai (Glutton Lane in Cantonese).
Many businesses in the area have been operating for a few decades such as Babyland, which sells baby supplies, and Professor, which supplies school uniforms. In recent years, the area has also drawn durian lovers, with its many durian stalls there. The traffic in this area is heightened, when Chinese New Year draws close, as the crowds throng the area to buy dried meat, mandarin oranges, cookies and festive deco.
The commercial areas are characterised mainly by 2-, 3- and 4-storey shophouses. In the last decade, there are bungalows, semi-detached and terraced houses that have been converted to limited commercial or business use. There's even a cluster of bridal boutiques in the area.
How has properties in SS2 performed in recent years?
The success of SS2's commercial area points directly to its strategic location and road connectivity with other parts of Petaling Jaya. Additionally, it caters to surrounding neighbourhoods such as SS1, SEA Park, Damansara Jaya, and Section 17.
Tan shared, "The popular properties in SS2 are primarily landed properties such as terrace houses. Commercial shop lots which are strategically located are also high in demand."
According to data from iProperty.com.my, the median transacted price of residential properties in SS2 from September 2020 to August 2021 is RM1,030,000, up 2.38% y-o-y, at RM573 per sq ft.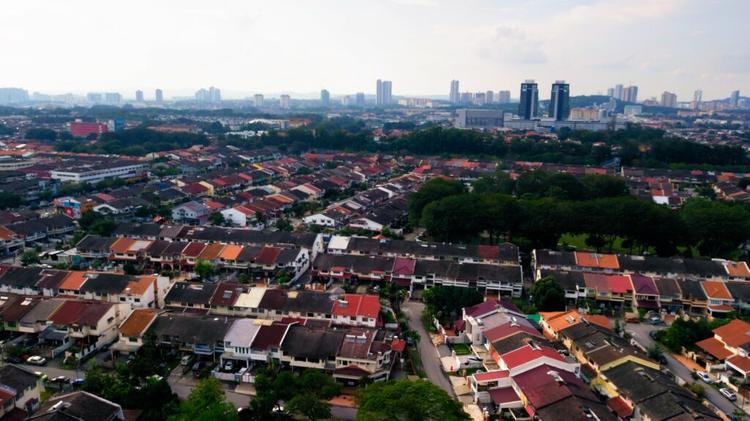 "The property market here is one of the most resilient. It is not affected much by the pandemic. Rental rate could have taken a minor hit but properties are always in demand. Despite the pandemic, vacancy in the commercial area is very low. Many of them are vacant for only a short period of time. The township is vibrant and basically self-sustaining, with a good mix of population and businesses in the area," Tan highlighted.
What to look out for in SS2?
Tan added that there hasn't been much of a shift in terms of trends here in the past 20 or more years. Most of the properties have been there for many years and the prices of properties here are relatively stable. However, noticeably there are a few upcoming high-rise living in the surrounding neighbourhood. The development of the nearby commercial area, The Hub, has also brought a new living concept into the area.
According to the PropertyGuru Malaysia Property Market Report Q1 2022, The Hub is one of the high-rise projects with the best performing rental properties, generating demand from those who enjoy the convenience of a central location and a vibrant lifestyle. The Hub SS2 is a mixed development with residential and commercial components.
Meanwhile, SStwo Mall, which closed in 2015 after less than five years in operation, was bought over by DK Group and will reportedly turn it into a mixed development.
Tan opined, "The upcoming development are happening surrounding the area, noticeably in Taman Megah, Sea Park, and Section 13. There isn't much development in SS2 itself. The possible potential could come from the commercial centre area where the food court, wet market and park are located. The next big thing will be the PJD Link project which may impact the area. The refurbishment of SStwo Mall may also be another development to look out for."
Tips for homebuyers when buying a home in SS2
Look for properties with a stable and resilient price, such as those with low vacancy rate and low vacancy period.
Landed residential properties have performed well. In fact, the best performing ones from June 2020 to May 2021 are bungalows – up 45.83% y-o-y.
When purchasing properties in older areas such as SS2, be sure to check on the integrity of the property, and how much renovation could be required.
Main-road-facing landed properties could be converted for commercial purposes. Have a chat with the neighbours to gauge whether you could be living next to a business in the coming years.
Generally, houses along the main road are considered less desirable than those that are in close proximity to the shops, due to noise pollution and heavier traffic.
TOP ARTICLES FOR YOU:
?5 Reasons why Petaling Jaya folks never want to leave PJ
? Is Damansara a good place to buy and live?