With so many Houses for Rent and Apartment for Rent listings online, how do you decide which residential property to rent, anyway? Well, here are some tips to get you on the right track.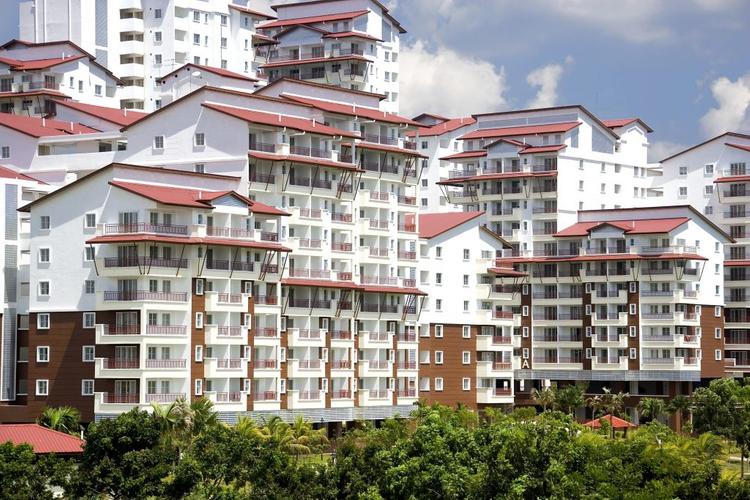 Buying a house is a hefty investment nowadays, and as many young people have lamented, home ownership is currently beyond reach for many. So, the next best thing to do is rent a place to stay while you save up to buy your dream home one day.
On the other hand, many Millenials these days prefer renting over purchasing as the former provides more flexibility in terms of moving and deciding where to live. Regardless of what your reason is, check out our renting checklist to make your life easier:
1. What to know before deciding on the location of your rental property
It is a good idea to determine early on potential areas for renting. For working adults, these areas should be not too far from your workplace. If you are a student, you should stay near your campus. This is a practical consideration to minimise commuting time and costs.
Go and check out the area. Do a survey among your friends and acquaintances. You can also do an online search such as at iproperty.com.my. Important considerations include transportation. Is it easy to get public transportation there such as LRT, MRT, Monorail and buses? Are there amenities available within walking distance? Are there shops for you to buy groceries, do your laundry, etc.?
2. What should you do and ask when visiting the rental unit
After you have zeroed in on potential areas to rent in, select a few units to check out. Knock yourself out searching for units for rent here.
Before committing to a unit, visit it. If you can't stand the heat, go during the afternoon and see if your windows get the afternoon sun (most smartphones will have a compass app. Use that to find the direction of your windows). If you are a light sleeper, visit the unit in the evening and see if the neighbourhood, neighbours and housemates are noisy.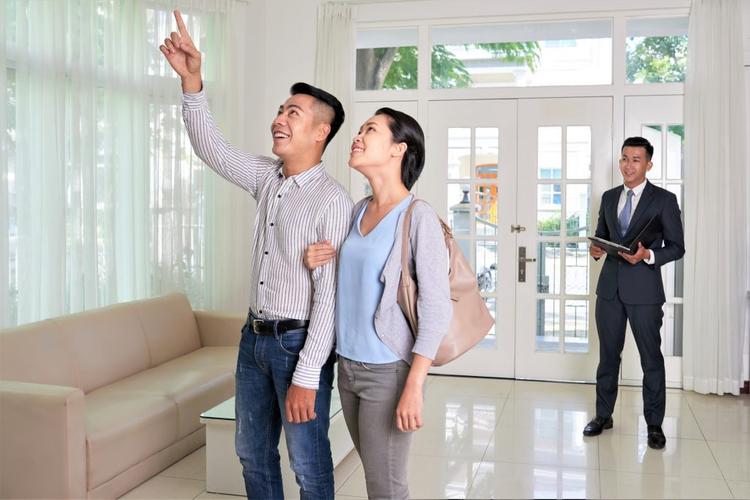 If you intend to rent a unit that has access to amenities such as gym, swimming pool and daycare centre, you might want to check them out before signing the tenancy agreement too.
If you drive, check if there is a parking lot available for your vehicle free of charge. If you have to pay for parking, ask for the monthly payment amount. To be safe, ask to see the parking lot to check if it looks safe and has adequate lighting. If you can pick a lot to rent, pick one that is well lit and near the elevator or stairs.
TIP: If you do not drive to work or own a car, check commute times and fares during peak hours. Many young working professionals do not own a car and depend on Grab or MYcar to travel to work. The fares could be a deal-breaker when selecting a rental property.
3. Do a sweep of the surrounding area and neighbourhood
Check the area to see if it is safe, especially whether it is safe to walk around alone at night. Are the paths and roads well lit? This is especially important for ladies who take public transportation and walk home alone after dark.
Also, think about some of the things you can't live without. Are you an avid outdoor runner? Check if there's an easily accessible park. Here are 9 beautiful parks in the Klang Valley that you should not miss.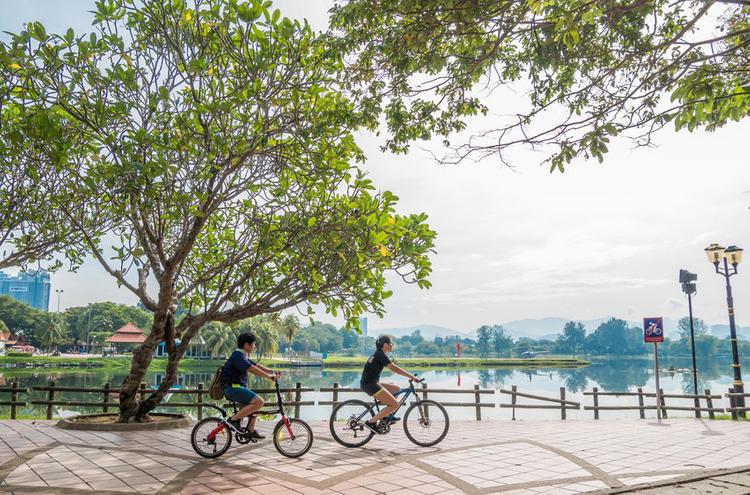 When checking out nearby amenities and conveniences such as grocery stores, laundry, cafes, restaurants and supermarkets, take it a step further by visiting them first to get a feel for what it is like shopping or eating in the neighbourhood at different days of the week. You wouldn't want to waste time or get frustrated over traffic, both road traffic and foot traffic, especially on weekends.
4. How to know if you are getting a good monthly rental rate
Before visiting the actual unit, survey the monthly rental by asking people you know who are staying in the area. You can also do a survey online by going through similar listings on iproperty.com.my. This helps you find out the average rental rate in the area and avoid paying too high a price.
If you are looking for a good deal, check out these condos for rent in the Klang Valley that are under RM2,000 a month
5. Ask about stamping fees and other fees
Ask about all the fees you need to pay besides rental. Do you have to pay for electricity and water bills separately? If you have a car, do you need to pay a monthly rental for a parking lot?
Also, when you sign the tenancy agreement, there will be a stamping fee. Make sure to ask about the percentage charged. In Malaysia, the stamping fees for tenancy agreements are as follows:
The fee for every RM250 in excess of RM2,400 rental (annual)
Less than 1 year: RM1
Between 1-3 years: RM2
More than 3 years: RM3
Say you are renting a unit for RM2,500 per month where the annual fee is RM30,000, the stamping fee for a one-year tenancy period will be:
(Annual fee – RM2,400)/ 250 X RM 1 
= (RM30,000 – RM2,400) / RM250 X 1
= RM110.40
6. What is a security deposit?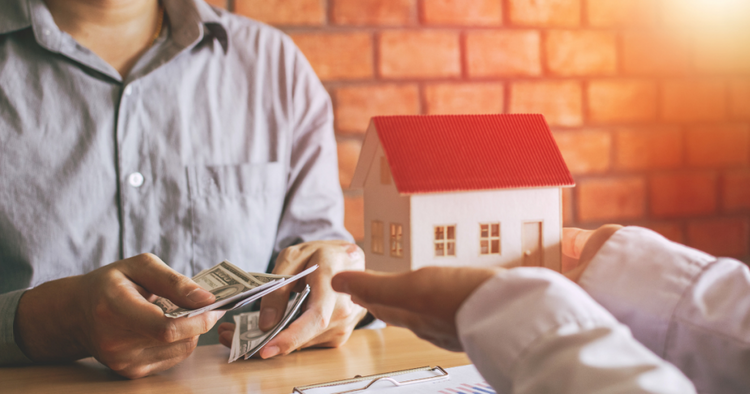 This sum of money will be kept by the landlord and serves as an insurance for the landlord in the event that the tenant breaches the rental agreement, such as by vacating the premises earlier than agreed or damaging the property just before moving out. If there are no incidents, the security deposit will be returned to you once your tenancy agreement comes to an end and you have moved out.
Find out how much you need to pay as a deposit and get the money ready. Usually, it is 2.5 months of your rental. This includes two months rental and half a month utility deposit.
TIP: If you want to get a lower rental, try negotiating to rent the room or unit for a longer duration or tenancy term in return for a lower rate. Some owners are willing to settle for a lower rent if you could commit to a lease of a minimum of two years.
7. Things to inspect in the rental unit
Scrutinise everything in the unit before signing the tenancy agreement. Inspect the furniture to ensure nothing is faulty. Make sure the fan, air-conditioning, water heater, stove, fridge, washing machine and other electrical appliances are in working order. It is best to check when the landlord is present.
If something is faulty, ask the landlord to fix it before you move in. If you are dealing with a real estate agent, get him/her to convey your requests to the owner.
8. Ask about home repairs
Ask the landlord, if things such as electrical appliances and water taps don't work, will he/she come to fix it? What is the list of repairs that the landlord will pay for? This is especially important for more mature developments, because repairs of old pipes, fixtures and appliances can be pricey. Best to get the landlord's obligations specified clearly in the tenancy agreement.
CHECK OUT: What are my rights and obligations as a tenant in Malaysia?
9. Make sure you sign a Tenancy Agreement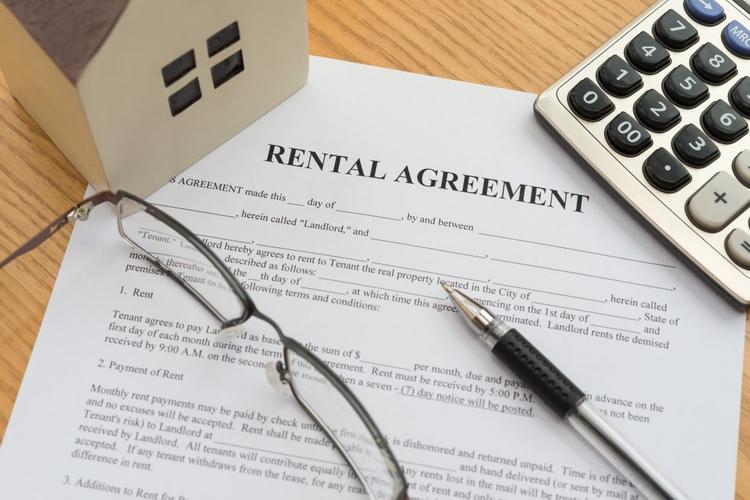 A tenancy agreement is very important as there is currently no Rental Act/Law in Malaysia to protect renters. So make sure that the terms and conditions are beneficial for both you and the landlord, and not only in the landlord's favour. If you are not sure what terms should be in a tenancy agreement, click here.
Read the tenancy agreement properly before signing it. If there is fine print, which is possible when the agreement is prepared by a lawyer, ask for more time to read it or consult your own lawyer. If you are not clear about anything, ask for clarification.
10. Tenant Dos and Don'ts
Ask what you can and can't do in the unit. Are you allowed to cook? If you are renting a room, ask if you can you put your personal items in the living room, kitchen, fridge or yard. Are you allowed to keep pets? Ask about house rules – high-rise residential units, especially serviced residences, will have them.
If you have a pet and want to find a pet-friendly property, check out five pet-friendly condos in Kuala Lumpur.
Here are some other general do's and don'ts:
Do: Keep the unit clean and tidy. If you are renting a room, keep your room neat and tidy.
Do: Respect the privacy of your housemates and neighbours. Keep the volume of the TV, computer games, music and other sounds within acceptable limits.
Do: Take care of things. If you break it, get it fixed or replaced. If the landlord will pay for repairs of large items that came with the unit, contact the landlord to arrange for it a.s.a.p.
Don't: Take/use/eat/drink what doesn't belong to you.
Don't: Party noisily till the early hours of the morning.
Don't: Delay paying your monthly rental and other fees.
Next, you might also want to check out this moving house checklist: 23 tips to plan and prepare for your move.
Edited by Reena Kaur Bhatt