Before the advancement of internet broadband technologies that we have now, having the internet at home was a completely different experience.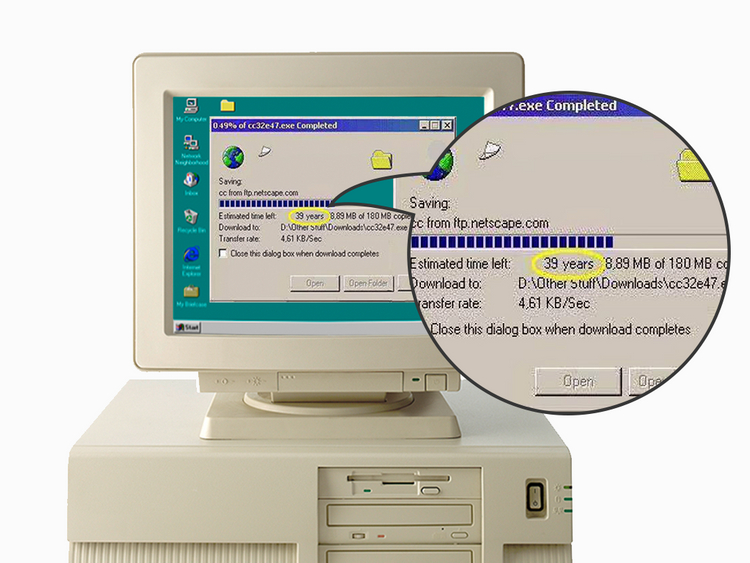 Remember what it was like discovering the internet for the first time? For those who were old enough to type and navigate the mouse then, the name "Jaring" would bring back a barrage of memories. In the late 90s, when having the internet at home was still a novelty, our activities online were limited to doing research for work and checking our emails.
Today, having fast speed internet at home has become as important as the air that we breathe. We wake up in the morning and reach for our phones to browse through the latest news and videos on Facebook. And thanks to high-speed internet, we can now turn our homes into the stuff made of a sci-fi movie – that's a dream home come true.
But before there was a fast internet, going online wasn't always that breezy. If you're having a tough time recalling, let us jog your memories on what it was like then compared to now.
1. Speed then vs Speed now
Believe it or not, back in the day, having a transmission speed of 64Kbps to 128Kbps was considered a luxury. Downloading a 1MB JPG file or a 3MB MP3 took hours, and don't even dream of watching a video while it was still loading.
With the luxury of home broadband connections up to 1Gbps to choose from today, it is hard to imagine a time when it took more than 30 seconds to download a HD quality video. You can unwind at home on a weekend, and enjoy an uninterrupted movie marathon – you'll find it hard to leave the cocoon of your home.
2. Dial-up connection was your one and only option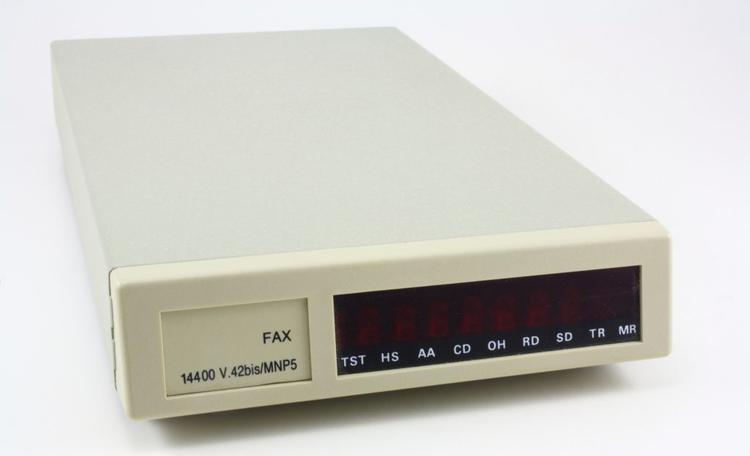 Can you believe that 20 years ago, the only way to connect to the internet was through dial-up using your landline? Yes, you heard it right! Back then, you could only go online if you took the cable out of your phone and connected it to your computer. And for most homes, this meant having to choose between getting phone calls or using the internet.
To make things worse, if you were thinking of surfing the net discreetly, that's completely out of the window. Thankfully, you don't have to hear the screeching sound of a dial-up connection anymore or your mom screaming for you to disconnect because you get charged by the minute.
Now, all you have to do is turn on your laptop and your internet is automatically (and silently) connected for an unlimited surfing experience.
3. The word 'Google' was foreign to many
20 years ago, people had the option to choose their search engines – Yahoo, Lycos, AltaVista, just to name a few. Yes, there was such a time! And even then, you'd spend hours in cyber cafes scouring the internet for information.
Today, thanks to Google, content is pretty much tailored and delivered to you at the comfort of your own home. If we want to know some of the amusing comments that Trump has made, we don't even necessarily have to actively search for it. If you have recently looked up 'Fastest home broadband', you'll be sure to keep stumbling upon an ad about it for the next couple of weeks.
In fact, there are websites and apps that you can sign up with that deliver the latest news straight to your phones or tablets, much like how newspapers were delivered to your doorsteps way back in the day.
4. Getting disconnected while surfing the net was a norm
With dial-up connections, internet stability was always questionable. The 90s kids would understand the struggles of waiting patiently while a video buffered because nothing loaded immediately. Also, if someone picked up the phone to make a call, you would sometimes be automatically disconnected. You can also forget about receiving a phone call while your sister is hogging the line trying to download a song.
Internet at home is a lot more stable today and you can connect to it using multiple devices simultaneously like laptops, mobile phones and iPads, thanks to the option of 100% fibre optics cabling that delivers much higher speeds than the older technology such as copper cables.
5. Downloading a movie was almost impossible
Back in the day, downloading a movie was like waiting for rain in the desert. Well, it was supposed to get downloaded eventually. But, it just took like…a million years. So, most of us didn't even bother. If we wanted to watch a movie, we would either head out to the cinema or buy a DVD of the movie. Yes, there was once an era when we actually bought DVDs to watch movies.
But with speeds of up to 1Gbps such as the one offered by TIME Fibre Home Broadband that's available in the market now, we can all say goodbye to slow downloads and buffering. You can stream large movie files without having to pause to let it load first, and Netflix and chill at home anytime you want.
6. We had to do everything manually pre-IOT



For those who are unfamiliar with the term, IOT stands for the 'Internet of Things' which refers to the manner in which the devices within the home are connected to the internet to convert the space into a Smart Home. Today, you are able to turn on the lights and air-conditioning at home using your smartphone while stuck in a traffic jam. You can even unlock the door for your child after school and lock it back up once he or she is safely inside, from the comfort of your desk at work.
IOT transforms the way we live today by turning our regular homes into smart, dream homes. We no longer have to leave notes to remind ourselves to manually switch off the lights or rush home to defrost the chicken to get dinner going, like we did back in the day.
7. We once had to wait for weeks to get our internet set up
Those days, if you were thinking of getting the internet set up in your house, you would have had to walk-in to a service provider's store or call them up, so they could set up the connection for you. It was a long process and you can only use the Internet after waiting for some time. Thankfully, those days are far behind us,
With TIME Internet, for instance, all you have to do is signup online and select your preferred installation date. The service provider will handle everything while you sit back, relax and keep track of your installation progress. They'll come to your house and fix the connection, and before you know it, you'll be enjoying high-speed surfing. Transforming your space into a well-connected dream home is as easy as that.

TIME Internet's recent launch of its new TIME Fibre Home Broadband plans has left many of its existing users grinning from ear to ear, and many non-users tempted to make a switch. Its most affordable package previously – 100Mbps for RM149 – has been upgraded to 500Mbps for only RM139, while the 100Mbps package is now available at only RM99 a month. Most importantly, you can now enjoy a 1Gbps connection at only RM199 a month.
There's a lot that a family can do with 1Gbps connection at home. You can connect as many as 30 devices to stream, download and transfer large photos and videos at the same time and keep your children busy! You can even immerse yourself in the most engaging virtual reality (VR) experience at home with no interruptions.
With such stable and speedy connection, you can maximise your gaming experience with no interruptions. You can even have a movie night anytime you want as it takes merely 16 seconds to download anything in 4K or UltraHD resolution with super-fast downloads and smooth streaming.
Head over to TIME's website to find out how you can enjoy the fastest broadband in Malaysia!
Disclaimer: The information is provided for general information only. iProperty.com Malaysia Sdn Bhd makes no representations or warranties in relation to the information, including but not limited to any representation or warranty as to the fitness for any particular purpose of the information to the fullest extent permitted by law. While every effort has been made to ensure that the information provided in this article is accurate, reliable, and complete as of the time of writing, the information provided in this article should not be relied upon to make any financial, investment, real estate or legal decisions. Additionally, the information should not substitute advice from a trained professional who can take into account your personal facts and circumstances, and we accept no liability if you use the information to form decisions.