Puchong - the ultimate neighbourhood and area guide
With its strategic location, great LRT connectivity and plentiful amenities, Puchong has become a thriving township in the Klang Valley. Read on to find out what it's like living here, things to do, the best food in Puchong and property for sale and rent in Klang Valley's busiest township.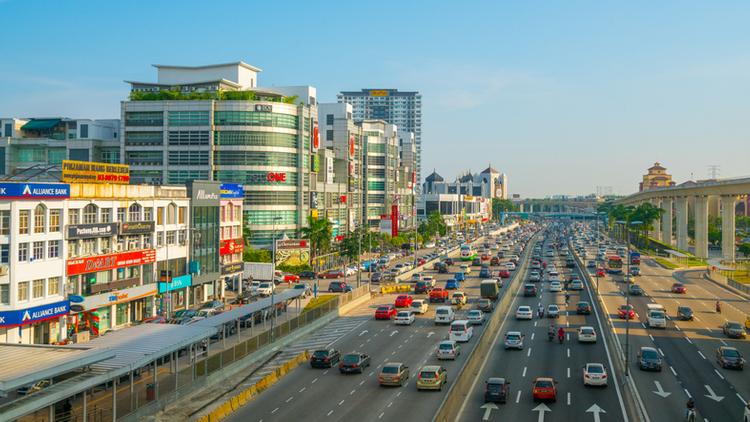 Mention Puchong and the first thing that usually comes to mind is IOI Mall Puchong or the massive traffic jams during peak hours. Why not consider it the ideal place to live? Not only does this sprawling self-contained town in the Klang Valley have shopping spots and popular eateries, but it's also well-connected to the rest of Klang Valley such as Subang Jaya and Bukit Jalil. 
Where is Puchong?
Puchong is roughly 27km away from Kuala Lumpur city centre. Unlike other developing townships, the advantage of living here is its strategic location. It's smack-bang between other Klang Valley cities and towns such as Subang Jaya, Bandar Sunway, Sri Petaling, Bukit Jalil, Seri Kembangan, Putrajaya, Cyberjaya, and both KLIA airports. 
It's because of its location that this area is connected to several key highways as well. These include the Damansara Puchong Highway (LDP) that crosses through the entire of Puchong, Shah Alam Expressway (KESAS), New Pantai Expressway (NPE), Maju Expressway (MEX), North-South Expressway Central Link, South Klang Valley Expressway (SKVE), and the Federal Highway.
History of Puchong
After Malaysia gained independence, Puchong was established as a tin-mining and rubber estate in the 1960s. When global tin prices dropped drastically in the mid-1980s, companies shifted towards rubber and palm oil plantations. This remained until the 1990s when the area saw increased residential and office development projects. This was because of its location between Kuala Lumpur city centre and Putrajaya, especially after Putrajaya was earmarked as the future federal administrative centre. 
What is Puchong famous for? 
Most people in the Klang Valley, as mentioned before, associate Puchong with IOI Mall Puchong, which was opened back in 1996. But many people come here to eat – with cafes, dim sum, steamboat and healthy food choices abound – more on that later. 
Fun facts:
Puchong was named after a type of bird that resembled a stork. 

The names Batu 8, Batu 11, Batu 12 and Batu 14 are supposed to indicate its distance from Kuala Lumpur.

During the Japanese occupation, some areas in Puchong were infamous execution grounds.

This neighbourhood is so big that it's covered by four local authorities – the Kuala Lumpur City Hall (DBKL), Subang Jaya City Council (MBSJ), Sepang Municipal Council (MPSepang) and Langat Municipal Council (MPKL).
Living in Puchong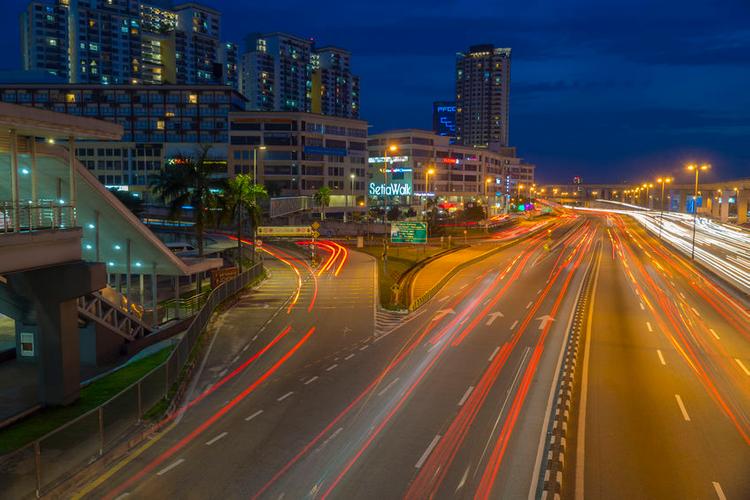 It's possible to never leave Puchong (especially if you're working here too) as everything you could ever need is nearby. 
When it comes to shopping options, you're spoilt for choice. There's the iconic IOI Mall, of course, and Setiawalk, plus other hypermarkets like Tesco and Giant located in the fringes the neighbourhood. Plus you don't need to drive as there are seven LRT stations that cover most of the township. 
As this area is huge, school-going children in all the housing estates are covered by plenty of government, Chinese, Tamil and private schools. As for higher education options, there is the RIMA International College, Binary University College, and Putra Intelek International College for information technology courses.
For your healthcare needs, there is the government Klink Kesihatan Puchong in Bandar Puchong Utama as well as many other private clinics. For more serious health issues, there are two major private hospitals located in Bandar Puteri Puchong – the Columbia Asia Hospital and KPMC Puchong Medical Centre.
On your off days, you can catch a movie at GSC IOI Mall Puchong, get a relaxing massage at HealthLand Family Wellness Centre's or grab your friends for a karaoke session at Neway Puchong – you can't miss the giant Neway signage opposite IOI Mall. There's a Poslaju Puchong for your mail needs and a KWSP Puchong office to settle any EPF issues. 
Family or friends visiting? Looking to get away for a nearby staycation? You can't go wrong with the best hotels in here – the Hilton Garden Inn Puchong and the Four Points by Sheraton Puchong.
What to do in Puchong?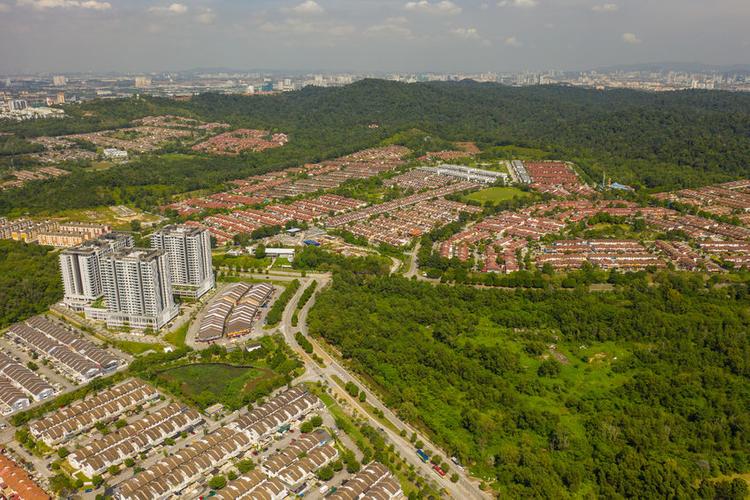 1. Shopping haven
We can't talk about shopping without mentioning IOI Mall Puchong once again. This iconic building has been around for more than 20 years, spanning both an Old Wing and a New Wing (which opened in 2009). Anchor tenants include AEON and GSC cinemas. 
Apart from IOI Mall, there's the Setiawalk mall and several hypermarkets like AEON Big, Tesco Puchong in Puchong Jaya and Tesco Extra in Bukit Puchong, a Giant mall in Kinrara, Pasaraya OTK, and Hero Supermarket. Bandar Puteri is also home to Puteri Mart, a modern and clean wet market. 
Puchong is close to Subang Jaya too, home to Sunway Pyramid and Subang Parade. Towards Putrajaya, there's another nearby IOI Mall called IOI City Mall that features an Olympic-sized ice-skating rink and District 21, an indoor sports and recreation park.
Baking enthusiast will be happy to know that there's a Bake with Yen store here in Bandar Puteri Puchong. From flour to premixes and dried fruits, this baking ingredient shop sells everything you need to fulfil your dream as a pastry chef.
2. Uptown Puchong Night Bazaar
A Pasar Malam every day! The Uptown Night Bazaar has plenty of shops selling clothes, shoes, gadgets, toys, and even saloons. There's plenty of food stalls too – the seafood choices being the most popular. The Uptown Night Bazaar opens well past midnight if you're looking for a place to hang out in the wee hours. 
3. Hiking at the Ayer Hitam Forest Reserve
The Ayer Hitam Forest Reserve, also known as Bukit Wawasan, is one of the few green lungs left in the Klang Valley and is very popular among families especially on weekends with hiking trails that lead from Kinrara, Taman Wawasan and Saujana Puchong. Start your journey from the Persiaran Bukit trail entry point, as there is ample parking space. The trail passes a clear stream and can be challenging if you're aiming to reach the peak. 
Where to eat in Puchong? 
Puchong is a food haven, with many restaurants focused in the Taman Puchong Jaya and Bandar Puteri Puchong areas. The problem with staying here is choosing what to eat instead. 
1. Puchong Yong Tau Fu
You'll be lucky to find a seat here during peak hours. Besides their popular Yong Tau Foo selections (with rice or noodles), there's also Chee Cheong Fun and Pan Mee. Affordable and large portions, you're sure to leave stuffed and happy. 
Address: No. 105, Jalan Kampung Baru, Taman Sri Puchong, Batu 14, 47100 Puchong
Opening Hours: 11:00 AM – 9:30 PM; closed on Monday
2. Souffle 
One of the most popular cafes around, famous for its Japanese-style souffle pancakes. We recommend you try the Strawberry Souffle Pancake, but the Caramel Banana Souffle Pancake, Mango Souffle Pancake, and Matcha Red Bean Souffle Pancake are just as good. Come with friends to try them all. 
Address: No. 1-7, 1st floor, Kompleks Kenari, Jalan Kenari 19a, Bandar Puchong Jaya, 47100 Puchong
Opening Hours: 2:00 PM – 11:00 PM; opens late to midnight on Friday and Saturday, closed on Tuesday
3. Mama Kim Sauna Mee
Healthy food lovers should flock to Mama Kim Sauna Mee. Some of the must-try dishes here include titular Sauna Mee, Steamed Rice with Chili "Teochew" Chicken, Baked Cheesy Mushroom Rice, and the Cantonese Seafood Noodles. Vegetarians will be pleased to know there's a vegetarian option for most of the dishes on the menu. 
Address: No. 39, Jalan Layang-Layang 4, Bandar Puchong Jaya, 47170 Puchong
Opening Hours: 11:00 AM – 10:00pm daily
In addition to these, do visit Bumbu Bali for great Indonesian cuisine, or if you're in the mood for dimsum, Foo Hing Dim Sum will not disappoint. There's also plenty of Puchong steamboat restaurants if you're in the mood for sharing. 
How to get to Puchong?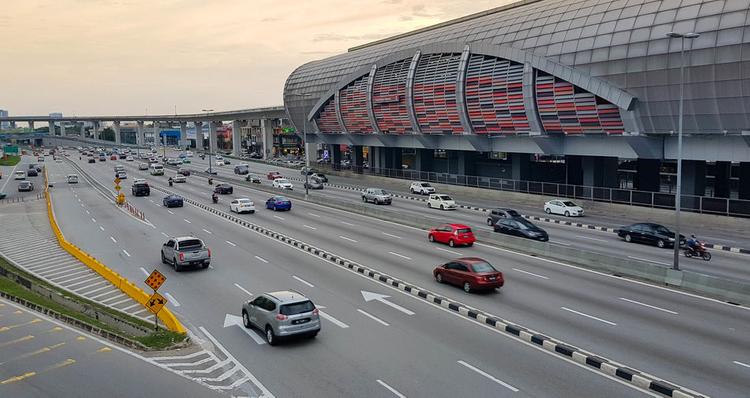 The backbone of Puchong is the Damansara-Puchong Highway (LDP) which crosses through the entire town. It's easy to get around by car – switch on Waze to escape the traffic crawl during peak hours. There are also many RapidKL busses covering Puchong.
Public transport: The best part of living here is that it's covered by seven LRT stations – that's half of the entire Ampang/Sri Petaling LRT line. Some stations also have parking lots, so you can leave your car and continue your shopping trip to IOI Mall via train. 
Kinrara BK5

IOI Puchong Jaya (located next to IOI Mall Puchong)

Pusat Bandar Puchong (located next to Tesco)

Taman Perindustrian Puchong

Bandar Puteri

Puchong Perdana

Puchong Prima
The future 16 Sierra MRT station is set to be completed in 2022, located between the 16 Sierra and Pulau Meranti Puchong suburbs.
Properties for sale in Puchong
Most high-rise properties are situated in the central areas of Bandar Puchong Jaya and Bandar Puteri Puchong, with the surrounding areas covered in matured, landed housing estates. 
The median house price is RM379,000, with property prices for landed homes coming at RM300,000 for a 600 sq ft 2-sty terrace in Taman Perindustrian Puchong to RM2,200,000 for a 4,400 sq ft 2-sty terrace in Bandar Puteri Puchong. 
As for high rise units, low-cost apartments like the ones in Bandar Bukit Puchong are RM100,000 for a 650 sq ft unit, up to RM450,000 at Mutiara Hilltop, Taman Mutiara Indah at 1,200 sq ft. Condominiums range between RM196,000 for a 742 sq ft unit in Koi Suites to RM1,300,000 for a 3,035 sq ft unit in 280 Park Homes. 
New developments are aplenty here. LBS Bina (Astana Modal) has the SkyLake Residence from RM250,000 and Skyvilla from RM689,000, while E'Island Lake Haven Residence Puchong by GBG Property starts from RM282,000.
There are a number of new landed housing developments too. LBS Bina (Astana Modal) is developing Desiran Bayu and Corallia 3 semi-detached houses (from fRM909,900 and from RM1,770,900 respectively), as well as the D'Island Bungalow Lot from RM2,442,526. Huges Development has Puchong Lagenda, a series of 3-sty terrace link houses from RM938,000, and finally, we have Topaz (Phase 4E) @ Taman Putra Prima developed by Plentitude Permai, starting from RM1,109,700.
Properties for rent in Puchong
Rental options are abundant, with the median asking rent at RM1,500. There are several 2-sty Terrace/Link Houses that go for RM1,200 in Taman Puchong Utama, Putra Prima, and Bandar Bukit Puchong between 1,200 – 1,600 sq ft. On the higher end, 3-sty landed properties like this one in Putra Prima Puchong go for RM3,500 monthly but can be further out.
Apartments in Bandar Puteri Puchong, at 786 sq ft and Bandar Puchong Jaya, at 915 sq ft can be rented for RM900 per month, while condominiums like the 800 sq ft The Wharf and 1,050 sq ft Koi Tropika go for RM1,000 monthly, unfurnished. Or stay at the 1,850 sq ft Setiawalk right in central Puchong, fully furnished at RM4,200. 
What's nearby?
Puchong is strategically located in the middle of other Klang Valley cities and towns. It's should take you 30 minutes on average by car to get to places such as:
Subang Jaya

Sri Petaling

Bukit Jalil

Seri Kembangan
Provided there's no traffic jam and it isn't peak hour, of course. 
There are many benefits to living in a self-contained township. Besides having modern amenities and great food right outside your doorstep, its key location among major cities and towns in the Klang Valley plus LRT connectivity for travelling within Puchong make it an attractive place to settle down. The only thing you'll have to bear with is the traffic jams during peak hours – but honestly, it's the same with every other major Klang Valley town or city. 
Sign up and stay updated
Get the latest property insights from industry experts and real estate guides in Malaysia.
By subscribing, you consent to receive direct marketing from iProperty.com Malaysia Sdn Bhd (iProperty), its group of companies and partners. You also accept iProperty's Terms of Use and Privacy Policy including its collection, use, disclosure, processing, storage and handling of your personal information.