Malaysia's property investment has minted many millionaires. But while the allure of making life-changing money is hard to resist, here are some details you should know before starting on your property investment journey.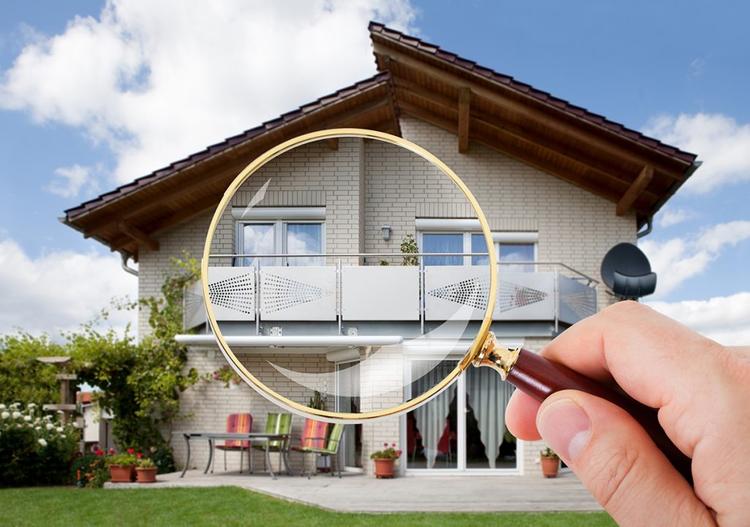 Real estate investing is more than just buying an investment property. As with any type of investment, each one has its own benefits and disadvantages. We have broken it down for you below, explore them to determine which type of real estate investment is right for you.
What is property investment?
Real estate investment refers to the acquisition, ownership, management, and improvement as well as rental or divestment of properties to generate profit. Compared to other categories of investments, property investment is highly cash flow dependent, meaning investors need to obtain cashflow from their assets for their investment to succeed. It also requires large amounts of capital, although funds can be borrowed from financial institutions.
Property investments produce revenue in several ways, such as the net operating income method, which is basically using the premises for your own business (e.g. shops, gasoline stations, hotels, and eateries among others) or leasing the premises to tenants including other businesses.
Net operating income refers to the overall earning from rental and other sources of ordinary income generated by a property asset, minus total recurring expenses like fees, taxes, utilities, and upkeep. Rent is among the primary sources of revenue in both commercial and residential property investments. Notably, a tenant pays rent to the real estate owner so that he or she can utilise the property.
Other methods of property investments are capital appreciation and real estate development. The former basically means selling the property at a higher price than your original purchase price plus other expenses, while the latter is buying vacant land or ageing buildings to build or redevelop them into structures that will either command a higher selling price or better rental rates.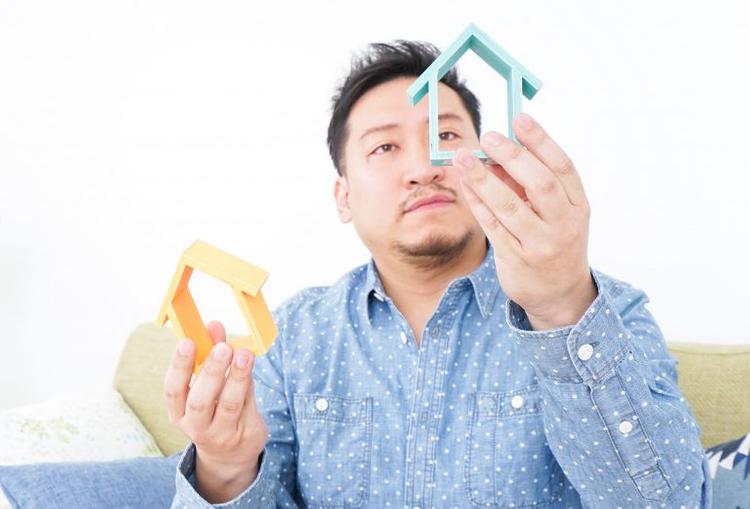 What types of property investments are available in Malaysia?
Generally, real estate investments are categorised by property type, or how the premises will be used. It can be used as a residential property or for certain types of businesses, some of which can only be used under specific land zone rules.
Residential
This is the most common type of property investment, as homes are the most widely used real estate by people. Residential properties refer to any structure used as a dwelling, including standalone homes, terrace houses, condominiums, and bungalows, among many others.
Residential real estate refers to any property that is built solely as a living space. It consists of residences that are typically leased, not owner-occupied. It can also be part of a mixed-use development, such as retail podiums with condominiums on top, which you can find across major cities in Malaysia, particularly in Kuala Lumpur.
The golden rule of property investing is "location, location, location!" Prime properties that are strategically located close to amenities, facilities, and public transportation command high rental rates and high resale prices, thanks to the convenience and lifestyle they offer. Among the best residential property investments in Malaysia is Residensi 22 in Mont Kiara that offered the highest capital appreciation in 2020.
Commercial
Another typical type of investment property that you can see almost everywhere is commercial real estate. Essentially this kind of property is used either as retail space or as office premises. The former is used for various types of businesses, wherein the zoning rules are not too strict. The uses for retail space include eateries, restaurants, shops, supermarkets, departmental stores, and shopping malls among others.
Meanwhile, office space generally refers to the premises where white-collars work. This comes in the form of office towers, which are primarily found downtown or in central business districts (CDB). Some can also be found in special economic zones such as business parks, but these cater mainly to industrial properties.
Among the most successful commercial developments here are Sunway Pyramid and Merdeka 118. The former is touted as Malaysia's most popular mall in terms of monthly visitors, while the latter is hailed as the second tallest tower in world.
Industrial
This refers to properties that are utilised for manufacturing, processing of products, or storage of raw materials and partially or fully finished products, as well as any real estate that is used for such related purposes on a major scale, meaning a substantial amount of manpower and capital are involved. Examples include factories, plants, warehouses, distribution centres, and cargo docks.
Compared to residential and commercial properties, industrial properties have strict zone rules, meaning it can only be found in specific areas that the government has set aside for such use (e.g. business and industrial parks). These properties are usually located farther away from residential or commercial establishments, as activities in industrial properties can cause nuisance to the public. It can be noisier, there could be foul smells coming from the plant, or the operations could generate chemicals that can be hazardous to people not wearing specialised protective gear.
Among the most lucrative industrial properties in Malaysia is the Digital Free Trade Zone (DFTZ) in Sepang, where e-commerce giant Alibaba has launched a regional logistics hub for small- and medium-sized enterprises (SMEs).
Hospitality
This type of real estate caters mainly to tourists and guests. These include hotels, inns, lodges, and serviced residences. It also pertains to facilities that help attract visitors to a particular area, so it includes resorts and theme parks, in addition to properties that are used for meetings, incentives, conferences, and exhibitions.
One of the top tourist magnets here is the 5-star Lexis Hibiscus Port Dickson, which is top rated and a best seller in TripAdvisor. Another excellent choice is the 5-star Four Seasons Resort Langkawi.
Undeveloped Land
As mentioned above, a subset of real estate investing is property development, wherein companies like real estate developers buy vacant land to build something on the site and generate profit from the constructed structure either by leasing or selling it. Developments built on this land can be in the form of residential, commercial, industrial, or hospitality properties.
One example is in 2015, IJM Land teamed up with Perennial Real Estate Holdings to buy 1.4 million sq ft of freehold site in Gelugor town on Penang Island for around RM402.8 million. The site was later used to develop a mixed-use waterfront project with a gross development value (GDV) of about RM3 billion.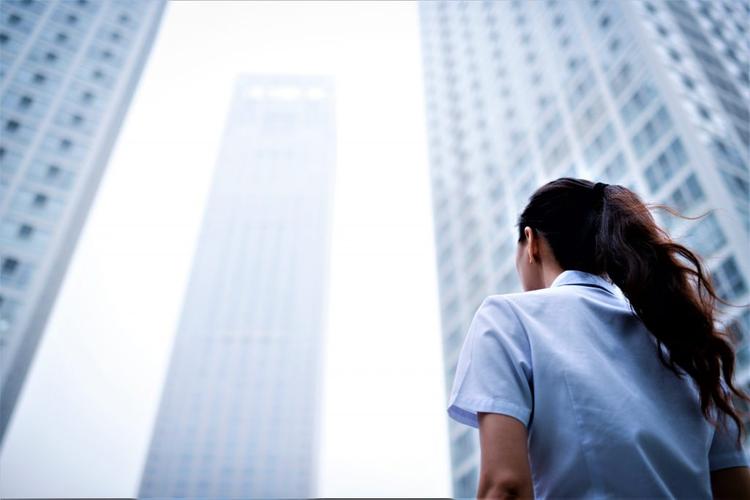 What are the pros and cons of property investment?
As with anything in this world, every type of real estate investment comes with its own drawbacks and advantages.
Residential
It is simpler and easier to rent out or sell residential properties, and you can further lessen your responsibilities by hiring a property agent to do all the work for you in exchange for a commission.
While buying a residential property still involves a good amount of capital, this is usually the 'cheapest' kind of property when it comes to property investment. Another downside is the tenant turnover, which could be shorter or longer depending on who you rent to.
Rental returns from residential properties are also not as high as the other types of property investments, and the returns can be volatile or lacklustre depending on the state of the residential market.
Commercial
The profits from commercial properties are usually higher. In particular, office properties offer stable returns over a longer period of time, although the ongoing COVID-19 pandemic has negatively impacted the demand for both retail and office properties.
Although it has higher rental returns, commercial real estate investments are typically more expensive than residential properties. For instance, large office buildings and shopping malls are often held by property developers and real estate investment trusts (REITs). Moreover, there are more paperwork and legalities involved when leasing out commercial properties.
Industrial
During the COVID-19 pandemic, industrial properties were the top-performing property type. Thanks to the popularity of e-commerce, rental rates and prices of warehouses and logistics centres soared. Similarly, facilities catering to the life sciences sector also saw strong demand, as companies rushed to help provide health-related products and services.
However, industrial real estate requires significantly large amounts of capital. Such properties also come with higher specifications, such as floor load capacity and higher electricity input. There are strict rules for facilities where hazardous activities are undertaken, including those involving heavy machinery and those facilities used for life sciences.
Hospitality
Before the COVID-19 pandemic, hospitality investment was among the best performing kinds of property investment. However, it was badly impacted by the virus outbreak as tourists were kept away by travel restrictions.
Still, hotels and serviced residences managed to stay relevant during the health crisis, as some were used as quarantine facilities. However, this type of property investment is labour-intensive, as maintenance and provision of services to guests are round-the-clock.
Undeveloped Land
In Malaysia, the common practice for residential investors is to buy a unit in a condominium to rent out or eventually resell. It is uncommon for property investors to build a home from scratch, as it requires more hard work, including engaging licensed professionals to help you construct the edifice. In addition, buying vacant land for building something is often the specialisation of property developers, or companies with professionals and ample capital.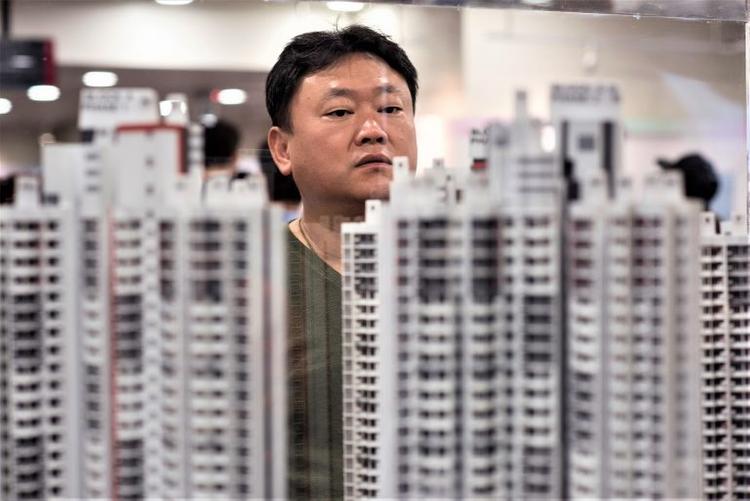 What are the different types of property investors?
There are three kinds of property investors depending on what stage you are in. We all start being neophytes and many strive to become successful veteran property investors.
Neophyte investors (first-timers)
People who have not yet started to invest are called pre-investors, while neophyte investors are beginners who have just made their baby steps in property investing. These include those who have just purchased a house to rent or eventually sell.
As newcomers to the industry, this type of investor doesn't have much hands-on experience when it comes to property investing. Excluding those who have relevant backgrounds, they often lack some knowledge and know-how in property investing. As they are just starting out, these people have limited funds, except for those who come from wealthy families.
For this group of investors, one of the most important things they can do is to first identify what kind of property they want to invest in and where, as prices differ per property type and its location. As this is often dependent on your budget, it's ideal to shop around to check if you have enough funds to buy the property and furnish it (as well as renovate it if there are excess funds).
If you live in a small town, a budget of between RM200,000 to RM400,000 could be enough. But in major cities, you will be hard-pressed to find investment properties within that price range. Whether you are targeting capital appreciation or good rental rates, one thing to always check are the amenities close by. The nearer the property to amenities, employment hubs, and transport nodes, the more sought-after it will be. In turn, an attractive location will boost the property's selling price and the rental rates it will command.
These are people who have seen some success from their initial investment, and thus have secured more capital to make their second property investment. While this group has learned more tricks of the trade, they still lack the in-depth knowledge and expertise of veteran property investors.
To gain knowledge, one should start reading more books and literature about property investing. Industry bodies like Real Estate & Housing Developers' Association (REHDA) and government agencies such as National Property Information Centre (NAPIC) also publish real estate statistics, including transaction volume and prices. Likewise, property consultancies like JLL, CBRE, and Savills also publish monthly or quarterly reports that give insights into the current state of Malaysia's property market.
If you want more in-depth advice, try attending legitimate real estate seminars and exhibitions. Often, these events will hold talks with Q&A segments that will be attended by real estate professionals, industry executives, and veteran property investors.
Veteran property investors
Seasoned investors are those people who have invested in multiple properties. They are those who have personally experienced the two main cycles of the real estate market – an upturn and a downturn. In particular, these are people who have made a name for themselves for earning life-changing money from their investments. These also include influencers who share their knowledge to help people get on the property ladder.
One renowned expert real estate investor in Malaysia is Dr. Renesial Leong, a well-known author, columnist, and master trainer. Hailed as "Asia's Queen of Property", she is one of the most in-demand property investing trainers here.
Another good adviser in the space is Rachel Lim, who is one of the most successful property investors in the country. As a matter of fact, she invested in over RM9.48 million worth of real estate, and attained financial freedom in merely two years.
In terms of how long the property is held, there are two kinds of property investors:
One can call them as flippers, as they only hold the property for a short period and sell it for a quick profit. However, the earnings of flippers in Malaysia are greatly reduced by the Real Property Gains Tax (RPGT), which imposes high tax rates for homes sold under five years.
Notably, under Budget 2022, the Federal Government announced that they will no longer impose RPGT for properties sold by individuals consisting of Malaysian citizens, permanent residents (PRs) and foreigners beginning from the 6th year. Previously, there was an RPGT of 5 percent for real estate sold during the 6th year and onwards.
Despite the RPGT, there are some successful flippers. These include those who buy dwellings on the cheap including damaged properties or homes with issues and fix them in a bid to resell them for hefty profits. However, this requires know-how in home renovations and connections with good contractors.
LEARN: RPGT in Malaysia: A brief history, latest exemptions and calculation
In Malaysia, starting this year, individual investors who resell their residential properties six years and onwards are exempt from RPGT. While the updated tax scheme promotes long-term holding, your capital and funds will be tied up with your home for at least 5 years.
By companies investing in real estate, there are generally two types of property investors:
As mentioned above, these are companies that buy vacant land in order to build something on the site. They also acquire ageing and obsolete properties in a bid to redevelop it into a project that would be used and would command a good selling price or rental rates. Examples, including buying an old residential building via en bloc sale to make way for a new and modern condominium.
One of the most iconic redevelopments in Malaysia is the Bukit Bintang City Centre (BBCC), a 7.9-ha mixed-use project that was formerly occupied by the Pudu Prison. The integrated development comprises residential suites, office towers, and serviced residences.
However, property development requires a huge war chest. These investors also spend a lot on professionals, including architects, structural engineers, electricians or electrical engineers, and mechanical engineers to name a few.
POPULAR ARTICLES TO READ:
? 10 tips to avoid being cheated by property developers when buying a house
? (UPDATED SEPT 2021) Top 10 property developers in Malaysia

Real estate investment trusts (REITs) are publicly-listed companies that invest in income-producing properties. These are run by managers, and people can buy shares or units in these companies. In return, the unit holders will get a share of the net profit from the income of these properties, which is distributed per quarter. One of the top perks of owning shares in a REIT is it provides passive income, which doesn't involve any hard work.
Among the top Malaysia real estate investment trusts (M-REITs) are KLCC Property Stapled, IGB REIT, Sunway REIT, Pavilion REIT, and Axis REIT. These entities invest in office buildings, retail premises, hotels, and industrial assets.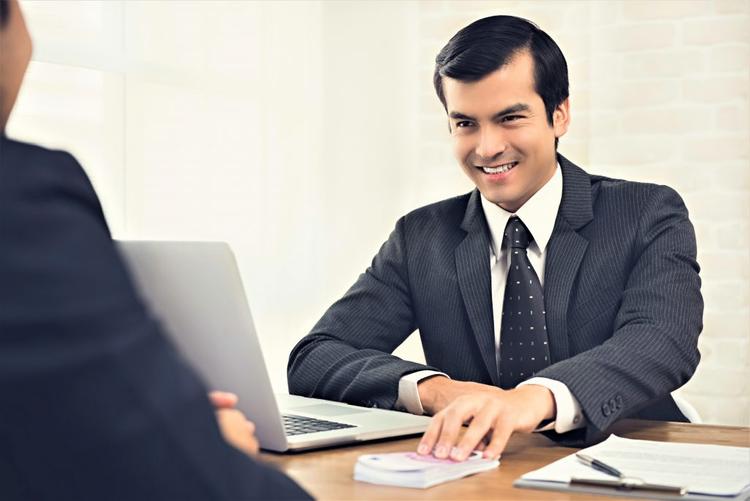 Property investment scams to watch out for
Given that real estate is one of the most popular choices of investment in Malaysia, many people with bad intentions are hoodwinking aspiring property investors out of their hard-earned money. Below are some red flags to help you identify possible property investment scams.
Return of investment (ROI) is too good to be true. If the ROI is much higher compared to those of mainstream investment products, such as those offered by insurance companies, then beware. As a general rule of thumb, an annual return of 7 percent is considered good. An example of this scam is the "Booming Nanning" Property Investment Scheme, wherein scammers promised to turn RM38,474 into RM4.3 million in two years.
Get-rich-quick schemes or seminars. Be alert against people or event organisers promising that you will quickly get rich if you invest. What will most likely happen is that the organisers will take the participants' money and run away with it. This is a type of scam the Securities Commission Malaysia (SC) and Bank Negara Malaysia (BNM) warned people to be vigilant about. One recent victim is a Perak businessman who lost about RM150,000 to such scam in April 2021.
Persons who claim they can help you buy a certain property you may not be qualified for due to their "connections". An example of this is the PR1MA housing scam, wherein some unscrupulous individuals claimed to be government agents working for the PR1MA Corporation and made some people believe that they qualify for the scheme and that they can help them buy low-cost housing.
Investment requires you to recruit more family and friends into the scheme. An example is Easy-Pharmax, one of the biggest multi-level marketing (MLM) scams in Malaysia, where each member lost about RM40,000.
READ:Beware these 7 money scams – Malaysians have been cheated of RM186 million in 2019 itself!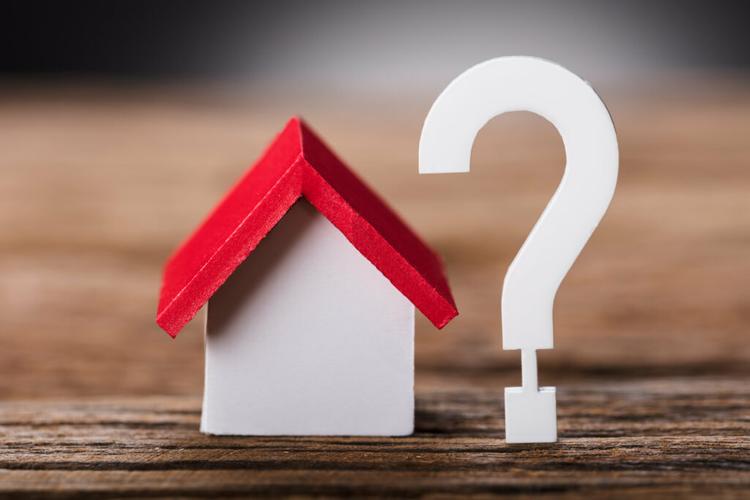 Questions to ask before investing in property
To help you in your real estate investment journey, here are some questions you can ask yourself to begin your in-depth research before you invest in a property.
Is the property developer or real estate agent selling the property legitimate?
What are the selling points and disadvantages of the property?
Do the potential rewards exceed the risk and can you manage the risk?
In case of a market downturn, can you continue to repay your loans without having to sell the property at a loss?
Have you done your homework and where can you ask for help?
SEE WHAT OTHERS ARE READING:
A property investment guide for beginners in Malaysia – Tips included!

2022 high-rise properties to invest or buy in Greater Klang Valley
Disclaimer: The information is provided for general information only. iProperty.com Malaysia Sdn Bhd makes no representations or warranties in relation to the information, including but not limited to any representation or warranty as to the fitness for any particular purpose of the information to the fullest extent permitted by law. While every effort has been made to ensure that the information provided in this article is accurate, reliable, and complete as of the time of writing, the information provided in this article should not be relied upon to make any financial, investment, real estate or legal decisions. Additionally, the information should not substitute advice from a trained professional who can take into account your personal facts and circumstances, and we accept no liability if you use the information to form decisions.