MCO 2.0 is here. If you're stuck at home with nothing to eat or are too worried to step out for grocery shopping, then you're in luck. Here we list down 26 best online grocery stores in Malaysia. And the best thing is, they do grocery delivery to your home too!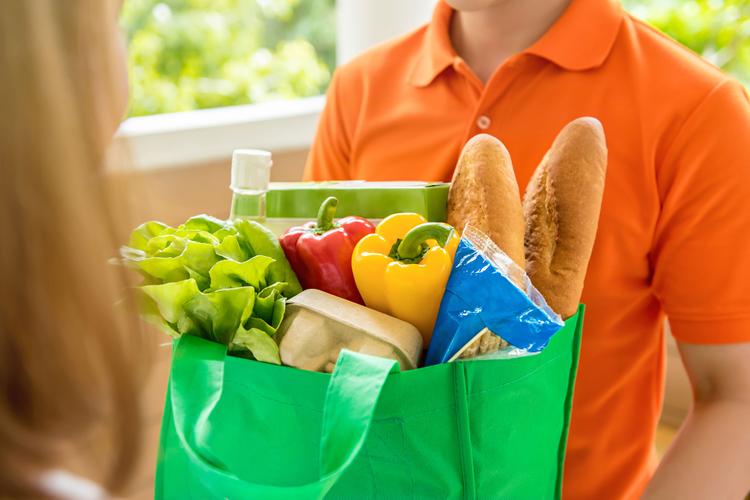 Stuck at home for the next two weeks? Thankfully, there's a simple solution to this problem and that is to do your grocery shopping online. As a wise man once said, modern problems require modern solutions. In the age of the Internet, there's literally nothing we can't buy online. Just type "grocery stores near me" on your Google search and you'll find places like Jaya Grocer, Happy Fresh and Tesco. With a myriad of online grocery delivery, you don't have to worry about not having enough food at home. 
Check out these online grocery stores in Malaysia will make your life so much easier (and they offer grocery delivery too!). Start shopping now.
1. Jaya Grocer Online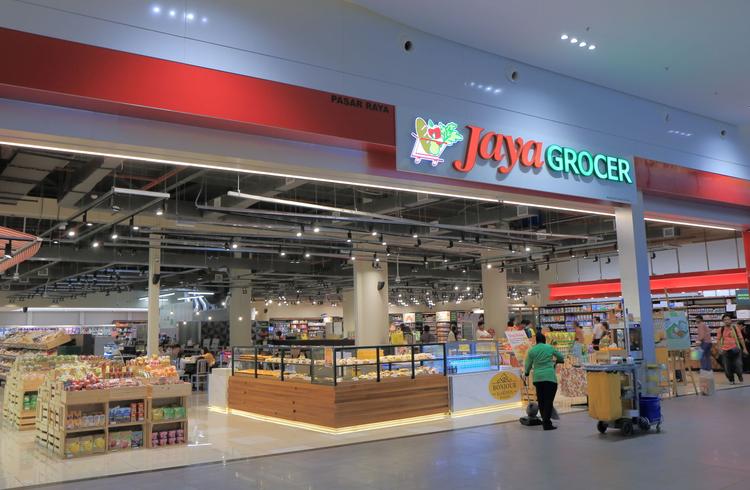 Jaya Grocer is probably one of the biggest Malaysia supermarkets out there, thanks to the variety of items offered here. MCO or not, this grocery store is always packed with people, so if you don't want to wait for the long queue at the physical Jaya Grocer store, then do your online grocery shopping at Jaya Grocer Online. No-fuss needed. Besides, some of the items are sold much cheaper online as compared to the physical stores too. From fresh poultry to dry food, health and beauty, there's something for everyone. 
2. Tesco Online Malaysia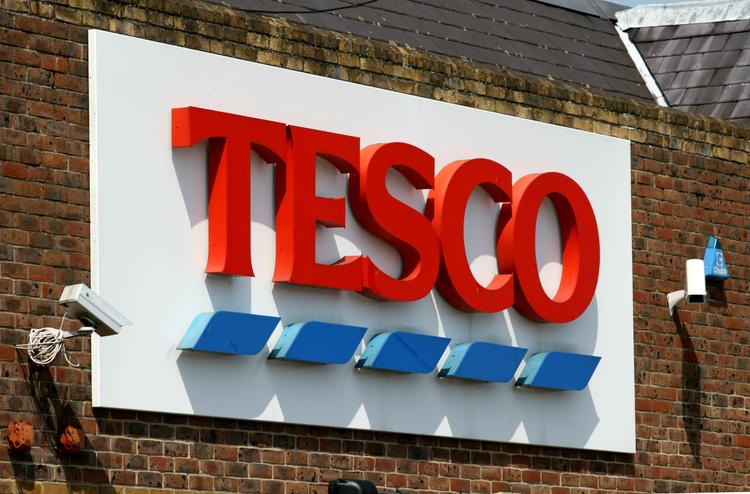 One thing we like about Tesco Malaysia Online is its wide range of products available. From fresh foods to daily essentials, you can count on their trained personal shoppers to handpick the best products for you. 
SEE WHAT OTHERS ARE READING:
? Did you know that you can grow these vegetables with just water and sunlight?
? Want good luck and fortune in 2021? Try these feng shui tips
3. Happyfresh Malaysia
If you want something quick, consider shopping at Happyfresh. They claim that they will be able to deliver your grocery within an hour. From Cold Storage to Mercato and Sam's Groceria, you can now shop for your grocery with ease through the website or the app. 
4. Mydin Online
Want to shop groceries online but don't want to pay for the delivery fee? No problem. You can order your items online and choose to pick up at the store. A cheaper delivery option they offer is to pick up at designated lockers.
5. GrabMart
Grab has finally expanded its portfolio and this time they include grocery delivery in their repertoire. From vegetables to shampoos and beauty products, you can count on them to deliver it to your home while practising contactless delivery. To use the GrabMart feature, first, you need to have the Grab app downloaded on your phone. Once you're in, select "Mart", select for brands or items before adding them into your cart. Place the order and you'll receive your package in 30 minutes.
6. Aeon Online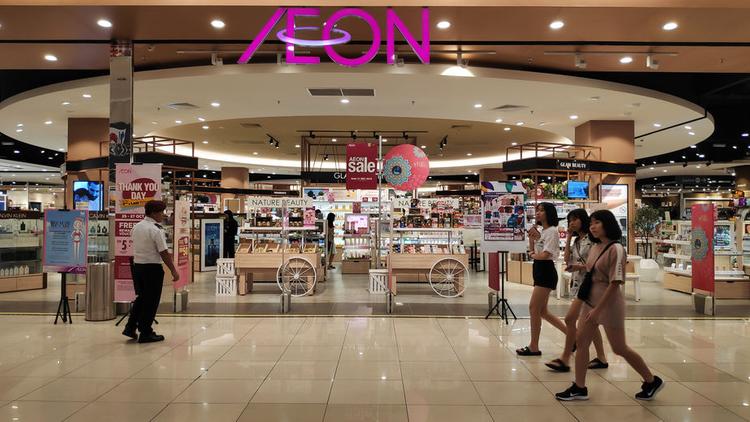 Yes, even Aeon has jumped on the bandwagon of online delivery service, delivery everything they have on the shelves (including brands from AEON Big, AEON Supermarket and AEON Max Valu Prime), provided they're not out of stock. They offer same-day delivery for items weighing less than 20kg and they cover a distance of 10km from their nearest AEON store.
7. Lalamove
Lalamove has grown from a brand that nobody has heard of to a household name in the span of one year. Many might know it as the delivery services that help small and medium businesses to deliver their goods to the customers, but they can also deliver groceries to your home. And the best thing is, they offer on-demand, same-day delivery for everything.
8. Mygroser
Aside from having full-time, trained employees to help you buy, pick, pack and prepare the products you choose, they also have a Ready to Cook section that offers meal kits for those who want something more convenient. 
9. Redtick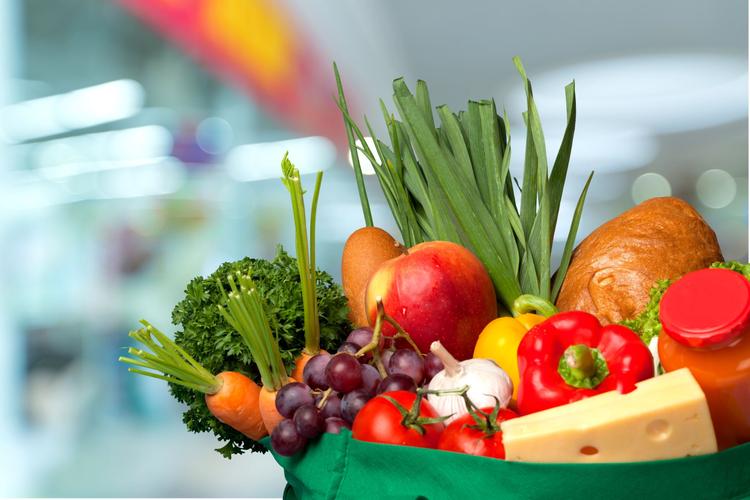 For Redtick, they have two types of delivery services, one caters for Klang Valley customers and the other one focuses on the rest of the country. Shoppers residing in the Klang Valley can do their shopping at redtick.com, for those who are living out of Klang Valley, do visit Redtick Plus to get your shopping done. 
10. Potboy
Aside from its online grocery delivery service, Potboy also practises good social responsibilities by encouraging people to recycle. You can exchange recyclable goods with store credits. All you need to do is hand in your recyclable item to the delivery men and voila, now you get to save money on your next purchase. 
11. My Seafood Mart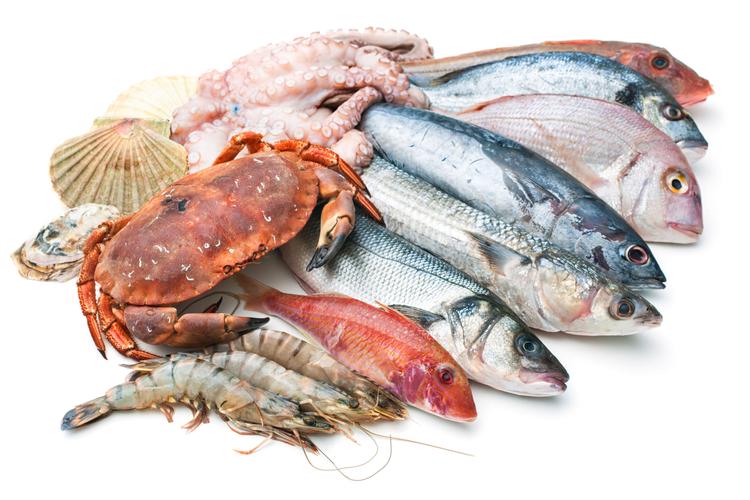 Billed as the first and only full-fledged online seafood store that sells fresh seafood online, they guarantee that all of the seafood is caught fresh in Pulau Ketam and are preservative-free. 
12. Pantry Express
Here's another reliable online grocery store you can go to. Unlike most grocery stores that deliver anything and everything, Pantry Express provides only three main categories of products — groceries, household, and health and beauty. Nevertheless, they aim to provide a convenient shopping experience for all customers.
13. Organic Express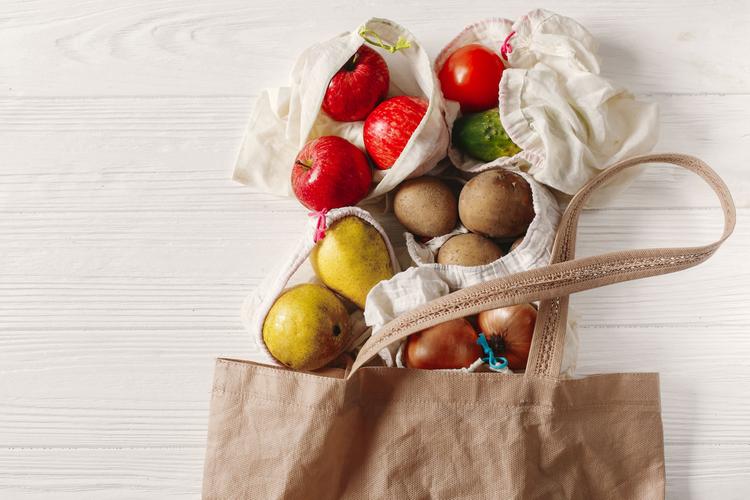 The farm-to-table delivery service has been operating since 2014 and they show no sign of slowing down. They carry the full range of Zenxin Organic Foods and Simply Natural organic food brands with over 95% of their products certified organic by NASAA or USDA.
14. Fish for It
You don't have to go around and fish for fresh seafood because Fish for It will deliver its freshest catch to your home. All of their deliveries are fulfilled by their partner, Lalamove. 
15. BMS Organic
What started as a small organic shop in Subang Jaya is now Malaysia's largest organic retail chain in Malaysia with more than 40 outlets and 20 restaurants. You can choose to dine in or purchase their organic items and cook at home. They also carry other popular organic brands on their website.
16. My Fishman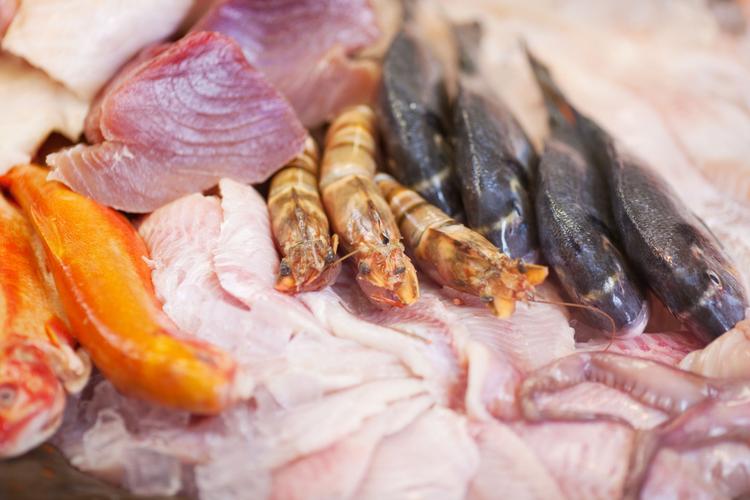 Here's another seafood delivery store you can get your fresh seafood from in the form of a freshbox (a seafood subscription service that delivers fresh seafood directly to your home or business). MyFishman also sells a wide range of products besides the FreshBoxes. These include fish slices and fillets, steamboat packages, and even homemade sauces.
17. Organic4u
Looking for something organic? Don't worry, Organic4u will deliver it straight to your doorstep. From fresh organic vegetables to fruits, all of their fresh products are sourced from the farm. You can choose to buy it a la carte or go for the monthly vegetable bags (large bag is suitable for a family of 3 to 5, a small bag is enough for a family of 2 to3)
18. Signature Market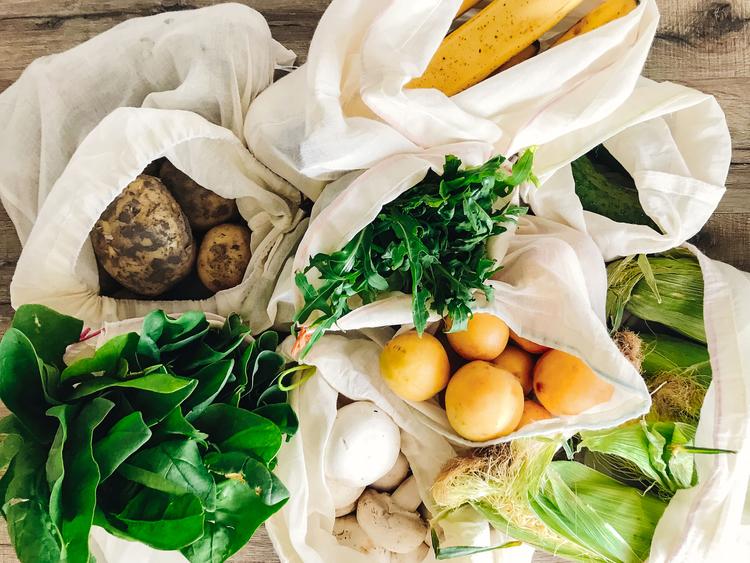 Buying organic products shouldn't put a hole in your pocket. Signature Market wants to make organic products affordable and accessible to the public. You can even sign up as a member to enjoy a greater discount. 
19. Everleaf
Wanting to promote a healthier lifestyle to all Malaysians, Everleaf collaborates with local and organic farmers. All of the fresh produce sold in stores are handpicked by the farmers. They even have a surprise vegetable box that you can buy. What's inside? Guess you'll have to buy it to find out. 
20. Bigbox Asia
Want a fuss-free online grocery experience? Then you should give Bixbox Asia a try. Not only is the website easy to navigate, they also offer a host of premium and imported brands, perfect for those who crave for Korean and Japanese food during the lockdown. But the one thing we like about Bigbox Asia is that they allow you to buy grocery in bulk so you can stock up your essentials in case MCO is extended (again).
21. TM Farms
Craving for fresh fruits and vegetables from the mountain? Now that we can't travel to Cameron Highlands and Bukit Tinggi (unless you're staying in Pahang) to stock up on fresh produce, you can head over to TM Farm's site to place your order. Based in Bukit Tinggi, TM Farms has been growing fresh produce since 2009, it's only recently they venture into the online business. What they currently offer are vegetable boxes – Organic Asian Box, Organic Western Box, Organic Fruit Box, Carrot Box, Free-Range Kampung Chicken and Organic Kampung Eggs. The minimum order is for a month and they deliver their boxes on a weekly basis.
22. Sea Fresh
Remember how we used to drive all the way up to Kuala Selangor to sink our teeth into the fresh seafood? While travelling is not encouraged at the moment, don't fret, because you can now enjoy fresh fish without stepping out of the house. Think of Sea Fresh as the middleman. After collecting fresh seafood from the local fishermen, they clean, process, vacuum pack and freeze the items before sending them out for delivery. Aside from the usual fish and prawns, they also offer meat and poultry items, sauces and pastes, and ready-made food like dumplings, fish paste and unagi fillet.
23. Bungkusit
Bungkusit prides itself on its on-demand delivery service. Just give them 60 minutes and they can help you complete tasks like buying food from your favourite restaurant, parcel delivery and, let's not forget, grocery delivery as well. All you need is the app (which is available for both Apple and Android) to get started.
24. Love Earth Organic
Snacking can be healthy if you're eating the right food. Instead of buying another bag of potato chips, try snacking on organic snacks from Love Earth. You can find healthy items like raisins, beans and nuts, making them the perfect snacks to snack on while you're working from home or binging Netflix on TV. You don't even have to feel guilty after finishing an entire pack of it.
25. Bonfisken Seafood Market
Looking to have a fancy dinner at home? No problem, Bonfisken Seafood Market has everything you need to make the special night perfect. Specialised in frozen premium seafood like Smoked Salmon with Bombay Spices, Smoked Tuna Loin and Sashimi Trout Aburi Loin, each item is vacuum-sealed and can last up to 5 months.
26. Drinkies
Need a pick me up after a long of Zoom meeting? Drinkies' got you covered. They offer a variety of beer, cider, draught, wines, spirits and even soft drinks. And you can bet that all of their drinks are delivered chilled so you can sip it the moment you receive.
There you have it. Above are the 26 best online grocery stores in Malaysia that offer grocery delivery so you don't have do go out of the house to do your grocery shopping. Let's do our part by staying home to curb the global pandemic.
TOP ARTICLES JUST FOR YOU:
? Got a mould problem at home? Here's how to remove them.
? Looking to pre-owned furniture? We've got the list.
?️ Don't make these mistakes when you're renovating your home.
Disclaimer: The information is provided for general information only. iProperty.com Malaysia Sdn Bhd makes no representations or warranties in relation to the information, including but not limited to any representation or warranty as to the fitness for any particular purpose of the information to the fullest extent permitted by law. While every effort has been made to ensure that the information provided in this article is accurate, reliable, and complete as of the time of writing, the information provided in this article should not be relied upon to make any financial, investment, real estate or legal decisions. Additionally, the information should not substitute advice from a trained professional who can take into account your personal facts and circumstances, and we accept no liability if you use the information to form decisions.