Although it's not what you think.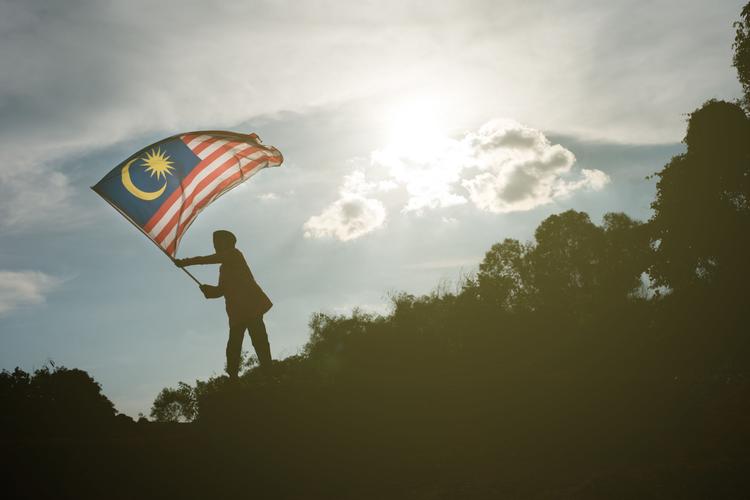 Malaysians have always been apathetic about seasons, mainly because we perceive we have none. We know of their existence sure when we see them plastered on the shop fronts of fashion boutiques but other than buying a nice scarf to wear in a cold air-cond room, there is often not much practical reason for Malaysians to embrace clothing for different seasons. There is an almost hoity-toity notion about seasons, in that we embrace that as something other countries hold a little superior over us. That is until now.
As it turns out, we recently discovered that Malaysia has four seasons as well. Yup, you saw that right. We do. Other countries may have winter, spring, summer and autumn but we have our own four. We've listed them here and what you need to do to prepare for them.
1. Haze Season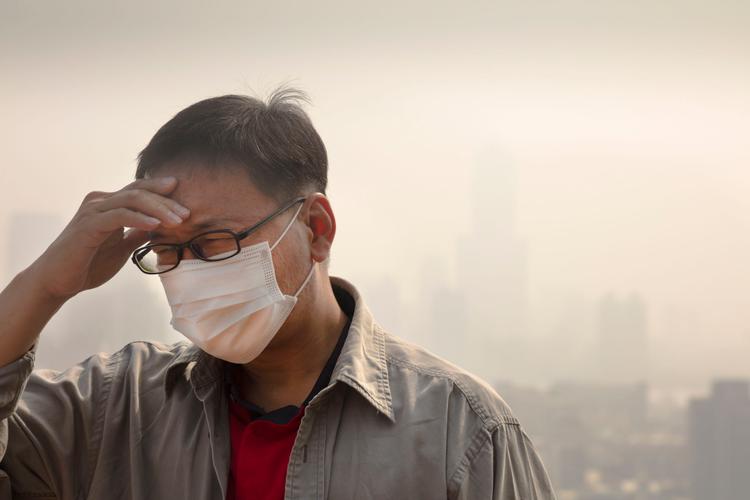 Who needs winter when you've got the haze? It offers all the experience of being in winter (bad visibility, running out to your car from your home and the need to cover your mouth) except you don't need different clothes for it. No down jacket needed. Your usual shorts and tee will do. Awesome right? That saying like all seasons, people still need to prepare for it, so here some things you can do.
Increase water intake
If you don't drink enough water, you need to change that during the haze. Water helps flush away any potential toxins out of your system and keeps you hydrated during the day. Ensure that your water is also clean and fit for drinking and not open to prolonging exposure out in the open. Bottled water should be considered during the haze season.
Wear a mask, but buy the right one
Wearing a mask is a good measure but please get the right one. You need an N95 mask which can filter out airborne particles from the air you are inhaling. Surgical masks will make you look like a doctor but it won't help prevent you from breathing in the haze.
Don't strain yourself
This really should not need mentioning but, please don't decide to go for a 1km sprint during haze season. Why? The more you run, the more you breathe. Manage your time better as well so you don't end up rushing from one place to the other. A chilled lifestyle is what you need during the haze.
Find out more about how you can protect yourself during the hazy season here.
2. Durian Season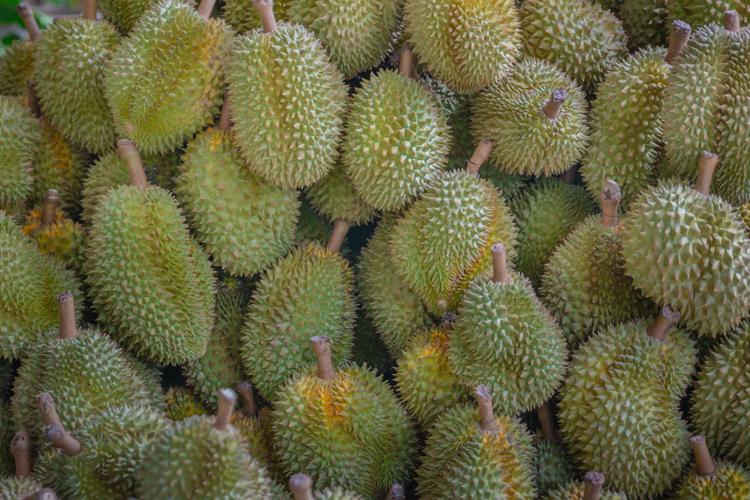 Ah, Spring, the time where a new morning is literally ushered in. You can smell the grass again after a bleak winter. Here's a question though, why would you want to smell grass when you can smell, yup, Durians? Which is why in Malaysia we don't have Spring, but we do have Durian season. Durian season occurs usually at the middle of the year here in Malaysia where the fruit is in bloom and abundance. So what do you have to do to prepare for it?
Familiarise yourself with the different types and prices
Seriously, it used to be a lot easier in the old days. These days, the names and types of Durians can sometimes make you feel like you're in a magical kung-fu movie. 'Musang King (D24)'? 'Black Thorn'? 'Durian Udang Merah (D101)?' There is a tale of the master, student and evil to be told here. Familiarise yourself with each type and what you are meant to pay for them. You don't want an unsavoury Durian bill at a buffet cramping your style. Knowing the difference between each type and what you like would help too.
Cool yourself down
It's common fact that the Durian is considered a 'heaty' fruit. It can be lethal if you consume a lot of it with alcohol. As such, if you're planning to really indulge during Durian season, ensure you keep yourself properly hydrated with lots of water. Pouring water into the empty husk of the fruit is said to be the best way to counteract its heaty properties.
3. Dengue Season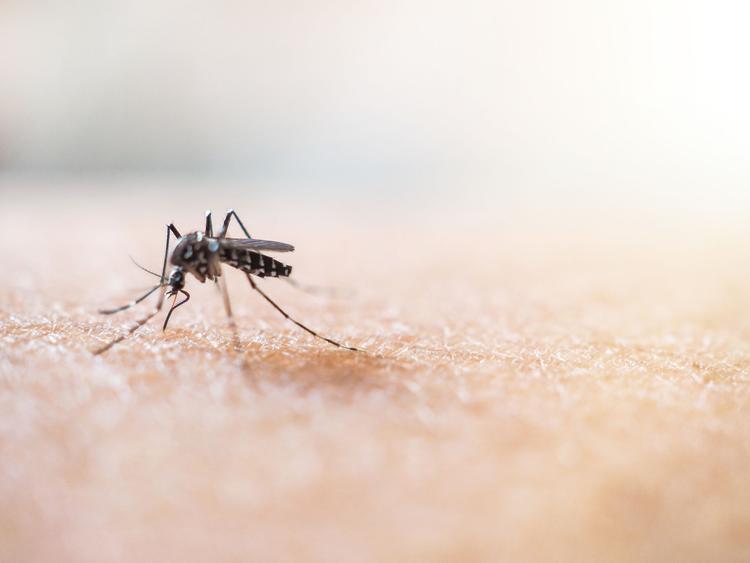 Dengue is a mosquito-borne viral infection that causes flu-like illness and can be fatal. Summer may keep things hot and warm for people in some countries during a year, but I bet none of them reaches fever-high burns. Okay jokes-aside, dengue fever is no fun and downright dangerous. You should take precautions to ensure you don't contract it. Here are some things you can do.
Know the symptoms of dengue fever
The risk of dengue decreases if it is caught and monitored early. Many of these symptoms may present themselves like routine ills, like a fever, or a headache or even a rash. But you need to know the full list of symptoms so that if a few of them present themselves simultaneously, that you consult a doctor immediately. To know more about dengue, log onto the World Health Organization website for more details.
Dispose of your wastes properly
You need to be more intentional about how you are managing your wastes. Buy a trash bin that has a lid so that your wastes do not become conducive for mosquito-breeding. Segregating your trash will help as well so that you can dispose of all food-related wastes quicker compared to the others so that your food is not rotting while you're waiting for your trash to fill enough for disposal.
Drain and clean all corners of your home to avoid water build-up
Currently, with so many people living in high-rise properties, the balcony may be a place we sometimes overlook. Take note of uneven corners that may facilitate the building-up of water. Some balconies even come with built-in indents for plants, you may want to keep a closer watch on those. For those living in landed homes, drain-out pipes on roofs are a commonplace we overlook.
They said prevention is better than cure, if you're looking for ways to get rid of mosquitoes, here are some helpful tips.
4. Monsoon Season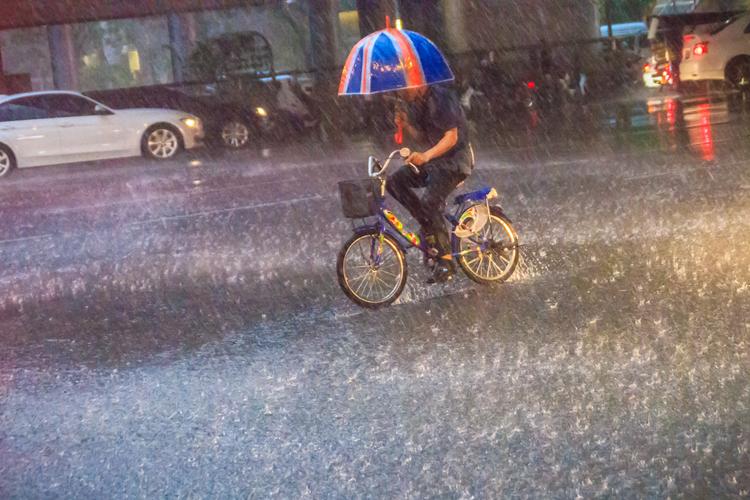 Western countries have Autumn, where leaves are falling to make way for the harsh winter and it can look pretty and heavenly. Here in Malaysia though, there is a time of the year where we have also have things falling from the heavens, literally – rain. Yes, Monsoon season, the time of the year where all beach holidays are suspended. Besides having an umbrella as the third wheel at all your dates, what else can we do to prepare ourselves during Monsoon season in Malaysia?
Ensure your house is properly surge protected
Rainy seasons bring more lightning and with that comes the potential for unpredictable power-surges. If your house is not properly power-regulated with surge protectors, there is a possibility that you could suddenly find certain appliances are no longer working like they used to. Invest in good surge protectors and voltage regulators for all high-value appliances around the house during the Monsoon.
Fix those little leaks
Most of our homes have little leaks all around the house that we sometimes choose to ignore. These leaks can grow into bigger problems like mould if we don't address them before Monsoon season. If some of these leaks are stemming from poor insulation of roofs or walls, then constant rain will ensure what is a small problem can before a bigger one rather quickly. And if you have electrical lines running through those same walls then it becomes rather dangerous. Don't take the risk.
So, as you can see, we do have four seasons here in Malaysia as well. One no longer need to travel to faraway places to experience this. So before the next Malaysian season hits, ensure you are sufficiently prepared for it by taking the necessary precautions. Don't say we did not warn you.
Disclaimer: The information is provided for general information only. iProperty.com Malaysia Sdn Bhd makes no representations or warranties in relation to the information, including but not limited to any representation or warranty as to the fitness for any particular purpose of the information to the fullest extent permitted by law. While every effort has been made to ensure that the information provided in this article is accurate, reliable, and complete as of the time of writing, the information provided in this article should not be relied upon to make any financial, investment, real estate or legal decisions. Additionally, the information should not substitute advice from a trained professional who can take into account your personal facts and circumstances, and we accept no liability if you use the information to form decisions.