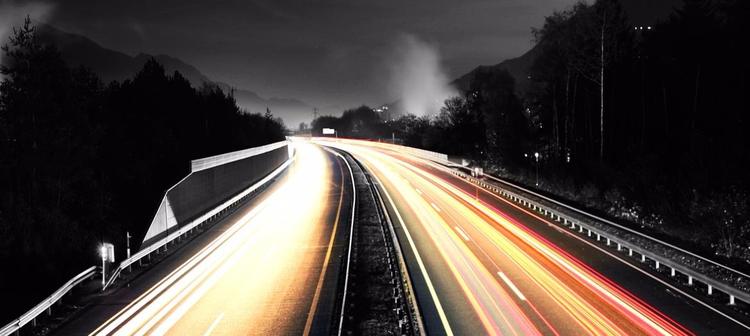 In the National Property Information Centre's (NAPIC) Property Market Report 2016, the uncertainty enfolding the global political scene coupled with the low domestic economic growth have also taken its toll on the property market. The year recorded 320,425 transactions worth RM145.41 billion, indicating a decline of 11.5% in volume and 3.0% in value.
The figures from Bank Negara Malaysia (BNM) also indicated similar low tone. The BNM's pre-emptive measures on the implementation of loan-to-value (LTV) ratio of 70% effective from 3 November 2010 as well as the prudent and responsible lending guidelines issued on 18 November 2011 in the effort to curb speculation have shown its effect on the property market. To date, all financial institutions continued to adhere to both measures.
The amount of loan applications for purchase of residential property reduced further by 18.4% (2015: -10.0%) whilst the amount of loan approvals dwindled by 15.3% (2015: 14.6%). Similarly, loan applications and approvals for purchase of non-residential contracted by 12.1% and 14.3% respectively. Although the ratio between loans approval and loans application remained in the 40% to 50% bracket, the amount in actual Ringgit has shrunk significantly from the last five-years.
Both MIER's Consumer Sentiments Index (CSI) and Business Condition Index (BCI) remained below the threshold level. Consumer Sentiments Index (CSI) stood low at 69.8 points as at Q4 2016 (Q4 2015: 63.8 points), as insecurity on income, employment and financial outlook as well as rising prices continued to enfold the households' sentiment. MIER's Business Condition Index (BCI) dropped to 81.2 points (Q4 2015: 87.1 points) as the external orders declined further. The cautionary trend in both indicators were in line with the moderating market activity in the commercial subsector, down by 25.3% in volume. Value of transactions however recorded an increase of 36.1%.
PROPERTY MARKET ACTIVITY
Market volume recorded at 320,425 transactions worth HIV/145.41 billion in 2016, down by 11.5% in volume and 3.0% in value against 2015 (362,105 transactions worth Bil/1149.90 billion). Residential sub-sector dominated the overall market, with 63.4% contribution in volume and 45.1% in value. This was followed by agriculture 21.6%, commercial (7.4%), development land (5.9%) and industrial (1.8%).
RESIDENTIAL PROPERTY
Transaction
There were 203,064 transactions (2015: 235,967) worth RM65.57 billion (2015: RM73.47 billion) recorded in the review period, declined by a higher rate of 13.9% in volume and 10.7% in value as compared with 2015. Performance of states was not encouraging as all charted declines in market activity except for
Kelantan
.
By price range, all price brackets showed contractions in market activity. Transactions in RM100,000 and below range recorded the highest contraction whereas RM300,000 to RM500,000 showed the least though it was still on negative regime.
New Launches
The primary market reacted accordingly as the number of new launches reduced to 52, 713 units, down by 9.8% against 2015 (58,411 units). Sales performance was low at 31.4% as compared with 42.1% achieved last year. By property type, condominiums/apartments formed the bulk (37.0% share), followed by two to three storey terraced houses (36.2%), which were mostly priced in the range of RM500,000 to RM 1,000,000.
All states saw substantial declines in their new launches except for five, namely
Johor
,
Pulau Pinang
,
Melaka
,
Terengganu
and
Sabah
. Notwithstanding its higher launches, sales performance was discouraging. For
Kuala Lumpur
, nearly all its new launches comprised condominium/apartment whilst
Selangor
saw a fair share of two to three storey terrace and condominium/apartment. Both states saw sales performance below 40.0%.
Market Status
The slow market absorption of the primary market led to the increase in residential overhang. There were 14,792 overhang units worth RM8.56 billion, up by 43.8% in volume and 70.7% in value against 2015 (10,285 units worth RM5.02 billion). Approximately 42.0% (6,052 units) of these overhang units were in the price range of RM500,000 and above. By state, Johor saw an increasing overhang market share at 24.8%, which mainly made up of two to three storey terraced houses priced at RM500,000 and above (43.2%).
The unsold under construction and not constructed also succumbed to an increase of 29.3% and 44.7% to 64,077 units (2015: 49,568 units) and 11,622 units (2015: 8,082 units) respectively. Selangor, Johor and Pulau Pinang held more than half of these unsold under construction units, which predominantly made up of double-storey terrace and apartment/condominium priced RM500,000 and above. As for the unsold not constructed, Kuala Lumpur (27.2%) and Pulau Pinang (25.1%) held the most, which were mainly apartment/condominium units.
Price Movements
Prices of residential property continued to hold despite the slowdown. The Malaysian House Price Index continued its moderating trend. As at 04 2016, the Malaysian All House Price Index stood at 243.3 points (at base year 2000), up by 5.5% on annual basis. The responsible lending measures by the Central Bank has shown positive outcome in ensuring sustainable price growth in years to come. On quarterly movements, the growth has shown negative contraction of 0.7% in Q4 2016.
Rental
In Kuala Lumpur, the residential rental market portrayed mixed movements. Residential which are within the vicinity of Light Rail Transit (LRT) and Mass Rapid Transit (MRT) routes as well as higher learning institutions experienced rental gains whilst those in older neighbourhood saw downward rental. Similar upward trend was seen in Selangor where schemes located along the Mass Rapid Transit (MRT) routes have the advantage of fetching higher rental.
In Johor, rentals of residential property firmed up. Terraced houses located nearby higher learning institutions served with good accessibility charted rental growth whilst demand for the limited double storey low-cost terraced houses in Johor Bahru drove up rental. Up north, Pulau Pinang rental market was generally stable with positive movements recorded in selected area, particularly those in strategic locations nearby commercial centres and industrial area served with efficient connectivity.
COMMERCIAL PROPERTY
Transaction There were 23,745 transactions worth RM35.94 billion recorded, down by 25.3% in volume but value increased by 36.1% as several prominent sales were recorded in the year involving office buildings, shopping complexes and hotels. All states recorded lacklustre performance.
PURPOSED-BUILT OFFICE
Transaction Twenty-one office buildings transactions worth RM2.46 billion were recorded in the review period; 12 of which dated 2016 whilst others were prior years' transfers (seven dated 2015 and two dated 2014). Kuala Lumpur recorded the highest number of transactions with ten buildings.
Amongst the prominent ones included those which sales agreements dated 2015 but concluded in 2016. These were The lntegra Tower at Jalan Tun Razak, NU Tower at Jalan Tun Sambanthan, Prudential Building at Jalan Sultan Ismail and RHB Centre at Jalan Tun Razak. Other states which recorded office buildings transactions were
Kedah
and Labuan with one each and Melaka, Perak, Pulau Pinang, Selangor with two each.
Occupancy and Space Availability
The office sub-sector continued to moderate from 83.7% in 2015 to 82.3%. Nevertheless, the annual takeup stood at nearly 230,000 s.m. with the highest takeup recorded in Selangor and Putrajaya.
States that are dominated by Government buildings mostly secured more than 90.0% occupancy rate.
Kuala Lumpur the main supplier of new space, saw a decline in occupancy rate to 77.9% (2015: 81.2%) due to the ample new space that came on stream, exceeding 320,000 s.m. Despite the positive take-up, Selangor too saw its occupancy declined slightly to 75.5% (2015: 75.7%) as new entrants penetrate the market.
Rental
ln Kuala Lumpur, Petronas Twin Towers led the rental market at premium range of RM97 to RM 154 p.s.m. lntegra Tower, Menara Shell, GTower KL and Menara Prestige also secured premium rental. In Selangor, rentals of office buildings were generally stable with those adjacent or within city transit hub such as in Petaling Jaya/
Damansara
locality have the advantage of obtaining higher rental exceeding RM100 p.s.m.
OUTLOOK IN 2017
2016 conundrums are expected to reverberate onto 2017. It would be expected that the property market would take a breather in the next couple of years before it could make a comeback.
Nevertheless, the 4.2% GDP growth indicated economy was still growing despite the challenging global and domestic environment and should post a silver lining to the property market. Apart from that, the decision by Bank Negara Malaysia to maintain the Overnight Policy Rate (OPR) at 3% would ensure that monetary policy is accommodative and supportive of economic activity at large and property industry.
The allocation of RM2.1 billion for infrastructure and socioeconomic development in the five economic corridors, namely,
Iskandar Malaysia
, Northern Corridor Economic Region (NCER), East Coast Economic Region (ECER), Sabah Development Corridor (SDC) and Sarawak Corridor of Renewable Energy (SCORE) would help support property market activity.
The operation of MRT Sungai Buloh – Kajang MRT line (Phase 1) in December 2016 and July 2017 (Phase 2) would enhance accessibility and improve marketability of areas along the line routes. The signing of MoU between Malaysia and Singapore for the High-Speed Rail (HSR) project marked a historical milestone for the country.
The HSR which is expected to pass through six transit locations namely Putrajaya, Seremban,
Ayer Keroh
,
Muar
,
Batu Pahat
and lskandar Puteri, will cut the travel time between Kuala Lumpur and Singapore to 90 minutes. Another major game-changer is the East Coast Rail Link (ECRL), which runs from Port Klang across
Pahang
, Kelantan and Terengganu, is expected to improve connectivity from 12-hour journey by road to a four-hour one by rail. Both rail projects would change the economic landscape of the adjacent vicinity and entail better prospects for the property market.
Residential Property Sub-sector
As the leading sub-sector in property market, the focus is mainly concentrated on the residential segment, particularly on the affordability housing. Various incentives have been announced in Budget 2017 which would support the residential sub-sector.
These include:
MyDeposit Scheme, which was launched in April 2016, saw more than 6,200 applications. Of which, nearly 2,800 applications have been approved and as at end- 2016, nearly RM14 million has been disbursed to 523 successful applicants. The MyDeposit Scheme has been allocated with a fund of RM200 million under the purview of Ministry of Housing and Urban Well Being. From 1st January 2017 to 31st December 2018, Stamp Duty exemption is raised to 100% but is limited to first homes priced up to RM300,000. This measure would not only support first time home buyers but also the residential sector provided more homes within the price range are offered in the market.
For the primary market, new launches are expected to be soft in the coming year as developers and households' confidence alike need to be restored. On that note, developers should take a step back, reflect and review the products that they plan to launch. With the right product and pricing, the issue on low sales performance could be better managed.
CONCLUSION
The property market would have to endure another challenging year in 2017. With the implementation of various property-related incentives and accommodative monetary policies, the performance of the property sector would sustain.
Disclaimer: The information is provided for general information only. iProperty.com Malaysia Sdn Bhd makes no representations or warranties in relation to the information, including but not limited to any representation or warranty as to the fitness for any particular purpose of the information to the fullest extent permitted by law. While every effort has been made to ensure that the information provided in this article is accurate, reliable, and complete as of the time of writing, the information provided in this article should not be relied upon to make any financial, investment, real estate or legal decisions. Additionally, the information should not substitute advice from a trained professional who can take into account your personal facts and circumstances, and we accept no liability if you use the information to form decisions.