Taking the right steps at the onset of the tenancy can save you a tonne of trouble, but there are other remedies to compel tenants to pay up utility bills.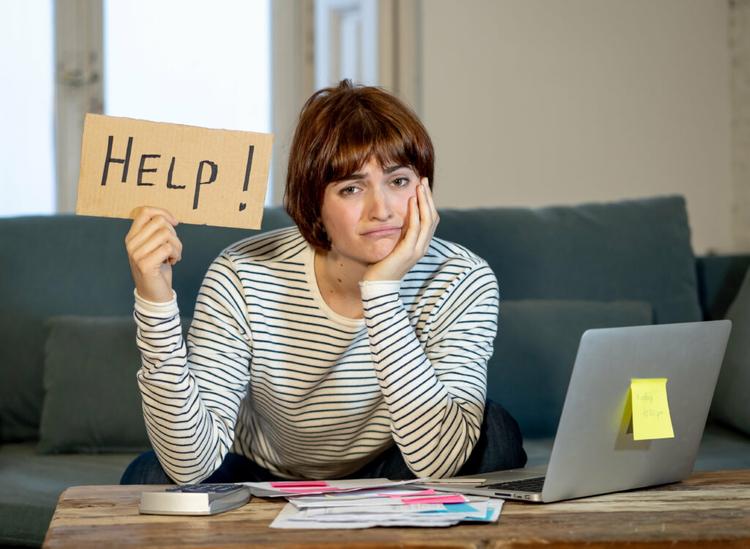 Errant tenants can become a landlord's nightmare, especially if early attention is not paid to their habit of late payments. However, even if you are getting your rent on time, and your house seems in good order every time you visit, that is no guarantee that your tenants are fulfilling all of their obligations.
Unpaid utility bills can be a massive headache for property owners, particularly if you find out about the situation too late. In many cases, landlords only realise a massive debt in electricity and water bills have been racked up after the tenant has left the premises – or has simply disappeared without proper notice.
When faced with an errant tenant who defaults on their utility bills, here's what you can do.
What are utility bills, and who should be paying them?
Utility bills are monthly household costs for services such as electricity, water supply and sewerage, which in Malaysia are the two most common and basic services. However, this can extend to gas, phone and internet, air-conditioning, or even satellite television in modern high-rises that provide these as a centralised service.
The onus of paying for utility costs typically falls on the tenant, as these are services they enjoy while occupying the property. This is also expressly stipulated in most tenancy agreements, with a deposit collected at the beginning of the tenancy as protection against any default on payments.
Despite this, landlords are still exposed to risks as unpaid bills can go beyond the deposit amount. This could lead to water and electricity cuts, or worse if the utility accounts are in your name.  
What happens when tenants don't pay the bills?
So long as the bills for your property are in your name, utility companies will deem unpaid sums as falling under your account. It will therefore be your duty to settle it, irrespective if you have recovered the amount from your tenant or not.
This can be a nuisance if the utility has been cut, but worse still if unpaid bills have accumulated to a large and expensive amount. In such situations, because you are legally liable to settle the accounts, you will face fines for late payments or even face a legal suit by the utility supplier if you are unable to pay the bill within a stipulated time frame.
If you are the registered account holder, you will be found guilty if your tenant violates the Electrical Supply Act 1990 whether or not you committed the offences or were even aware of them!
It will also impact your ability to sell the property if you believe that is an option you can count on, says veteran real estate agent Y. Devi, who has experienced many such situations over her 20 years in the industry.
"Buyers are very diligent these days, and they will specifically look at existing bills so they don't fall into the trap of taking on someone else's burden. I've had many potential buyers pull out of a purchase, once they found out that arrears have not been settled," she said.
"Alternatively, I have had buyers who refused to pay once the sale had gone through, and because the utility bills had not been changed to the new owner's name, the original owner continued to be liable for previous and ongoing bills!"    
How do I protect myself against unpaid utility bills by tenants?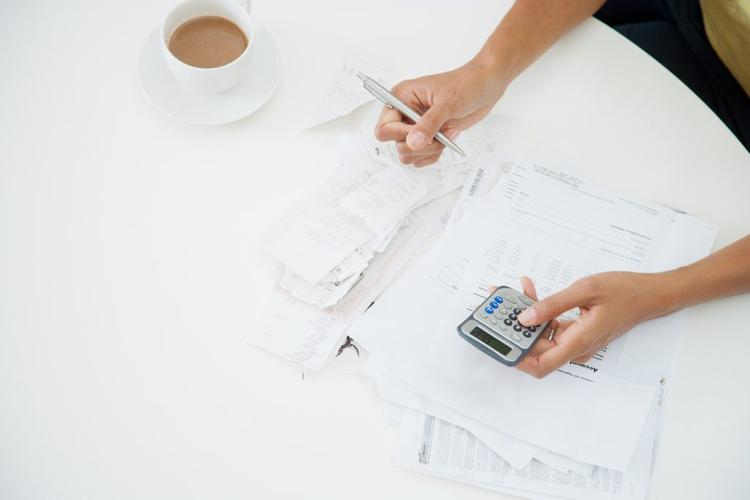 As with all things pertaining to financial security, prevention is better than cure. When it comes to dealing with tenants and their bills, it is important to first ensure that the onus falls on them and not yourself.
This can be achieved at the very beginning by clearly stipulating the roles of the landlord and the tenant in the tenancy agreement. Then ensure that all utility bills are transferred to the tenant's name for the duration of the tenancy, which will ensure that the billing account will remain their responsibility until the sum is settled, even if they do vacate the premises, explained Y. Devi.
"It is very important to make these terms clear within the tenancy agreement at the beginning so that such issues cannot be contested for whatever reasons in the future. The agreement must clearly itemise which bills are to be paid by the tenant, and which utility accounts will be transferred to the tenant's name during the tenancy. As the property owner, this gives you the power to change the account back to your name only when the amount is settled, or open a new separate account," she said.
Additionally, a tenancy agreement can stipulate that failure to satisfy the terms of the agreement can result in the termination of the agreement, and ultimately eviction. However, most property agents advise that this should be done with caution and with proper legal guidance, as such conditions must follow the law and not infringe on the rights of the tenant.
"I find that in most scenarios, tenants are not malicious about falling behind in payments and an amicable solution can be reached if there is an honest discussion between two parties. Having strict guidelines in the tenancy agreement about utility payments will help tenants be more aware of the importance of this duty, and if it is established in the beginning, then tenants will be more vigilant about paying bills on time," said experienced real estate agent Angie Yong.
"In any case, the threat of eviction should only be used as a final resort, and it only works if the tenant is keen to continue staying at your premises. It is quite possible that a tenant could leave unannounced if faced with a bill they don't want to pay, leaving you to deal with the outstanding sum," she said.
If utility bills are in the tenant's name, then your worries are halved. If not, then you can pursue legal action to recover the sum, but this will be a long, arduous, and expensive exercise. In the meantime, you will still have to settle all bills that are under your name in full.
"That's why we always recommend that landlords change all utility bills to their tenants' names so that they are not held liable for any late payments. This eliminates so many potential issues," said Yong.
READ: How to write a tenancy agreement in Malaysia?
What if I haven't taken any of the abovementioned steps?
If you think you have not put adequate safeguards in your tenancy agreement for defaulting on utility payments, or if you have not changed the billing name for utility services to that of your tenant, do not panic. There are still steps you can take to rectify your situation.
Electricity bills, for example, represent one of the biggest utility costs for households, and one of the biggest risks for landlords if your tenant does not pay regularly. In fact, TNB imposes a fine according to the number of days outstanding, along with an additional 1% interest rate (formula: [Total arrears] x 1% x number of days in arrears / 30 days).
The good news is Tenaga Nasional Bhd (TNB) allows you to change the name on your account at any point, with relevant documentation, and this will help you take control of the situation. The miracle of modern technology also means that you can do this conveniently and immediately because all you need to make it happen is a smartphone and internet access.
By downloading the myTNB you will not only have regular access to current information on bills, but you can easily change the name of the registered account holder to your tenant's name.
First, you will have to download and register an account, which in itself is handy because it will allow you to regularly monitor bills for up to three households. Here are the steps you will need to take:
You can also use the same application to regularly monitor bills for up to three different houses, by switching between account numbers. This too requires a quick registration process:
Download the myTNB app  (Google Playstore for Android users, or App Store for iPhone users)
Click the "Register" button
Fill in the required information: Name, IC number, and Active mobile phone number.
Enter the verification code you received on the registered phone number
If your IC number has been registered, the system will automatically display your account information.
Click "View Bill" to check your electricity bill every month
Here is a guideline on the steps to change an account name:
Login to myTNB app.
Click "Add on Electricity Account"
Press Yes if you are the owner of the account, or No if you are not the owner of the additional account
If No is selected, make sure you have permission to view all the information on the additional account
Enter the code number and scan the barcode of your bill
For account owners, you can enter the IC Number. For non-account owners, enter the account owner's IC Number, if authorised to do so
Click Add Account
Press Confirm
Unlike TNB, which is a national service, water bills are governed by state rules and that may vary according to where you live in Malaysia. In some cases, it may be too complex or time-consuming to change the account name midway through a tenancy (account names are more commonly changed during a change of property ownership).
However, that does not mean you cannot be proactive about monitoring bills regularly and keeping an eye on your tenant's payment behaviour before it becomes a problem. Here again, modern technology provides a solution as most state-run water service providers offer easy-to-use apps that allow you to manage and view multiple accounts (according to registered account numbers).
Using Air Selangor as an example, here are some quick steps to ensure you can regularly monitor your water bill situation: 
Download the Air Selangor application (Google Playstore for Android, App Store for iPhone)
Click the "I Agree" button that appears on your smartphone screen
Fill in the requested information such as Name, Address, Email, and Active phone number for verification
Fill in the Identity Card/Passport number.
Create a password
Click the "Sign Up" button
Enter the verification code received on the phone number you registered earlier
Log in
Select the registered name and home address (You can add more than 1 address)
A summary of the monthly bill (Bill Issued) will be displayed in the form of a timeline
Similarly, you can monitor sewerage and water treatment bills via your smartphone, as Indah Water also offers an application that can manage multiple accounts.
Here are the steps you need to take:
Download "IWK e-bill" app on Google Playstore, App Store, or register through the official portal
Click "Member & eBill" registration
Fill in the Sewerage account number (check your bill for this)
Enter your active Email address
Fill in your particulars
Enter your IC number
Enter an active Mobile phone number
Press "Register"
With this in place, how do I ensure my tenant pays their bill on time and what do I do if they don't?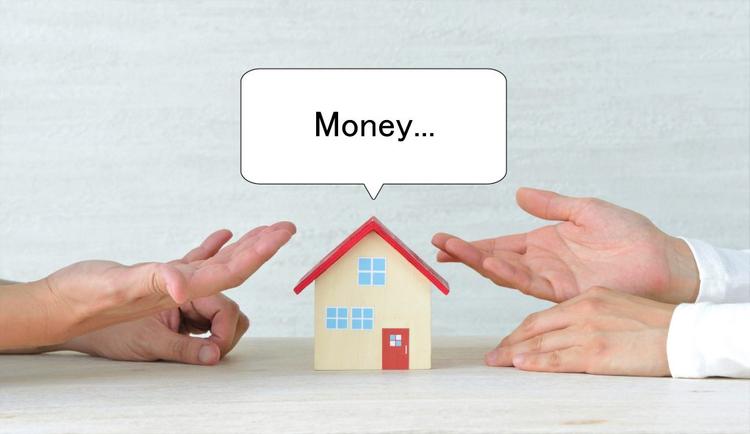 It is always a good idea to stay in regular contact with your tenant and to first take on an "advisory" role when dealing with poor payment habits. More often than not, the fact that you are aware of the situation will be motivation enough to force them into action.
You can help the situation by sharing your knowledge about easy and convenient payment methods, now that you yourself are using smartphone applications run by various utility providers. These also provide platforms for quick and direct payments, and you can suggest that they too should use this service to better manage their bills.
Alternatively, many banks also provide online services for direct payment to utility services. You can advise that they set aside a date, soon after receiving their salary to make transfers to their utility accounts.
"It is important not to hassle tenants needlessly, as this will cause unnecessary tension and create an environment of conflict. But I think monthly reminders for bill payments are well within the landlord's right, while overdue payments will probably require more regular reminders," said Y. Devi.
"The goal is to address and solve the issue, so communication lines must remain open. Things become a lot more difficult if the tenant decides to shut down or disappear, especially if the accounts are in your name," added Yong.
If things do escalate, and bills continue to remain unpaid, as the owner of the property you can request that TNB temporarily shut down the electricity at your premises as a drastic reminder to pay up. However, this should only be done in extreme circumstances and if a reasonable amount of time has passed without any attempt to clear the debt.
What happens if my tenant absconds and leaves me with a hefty bill anyway?
If you have managed to change the account name in time, then this will no longer be an issue for you. TNB, for example, will only pursue the account holder for the sum (which is no longer you) and will take legal action on the individual if need be.
However, if a utility bill continues to be in your name, then there is unfortunately very little you can do but clear the sum yourself. As mentioned earlier, you can seek legal action against the tenant to recover the sum, but very often landlords do not choose this route because of the additional time and cost it requires.
Therefore, key utility companies like TNB do recommend that you change the name of the account holder during the term of the tenancy, to avoid liability.
READ: Questions to ask your landlord before renting
As a landlord, can I take the deposit money from my tenant to offload payment for their outstanding utility bills?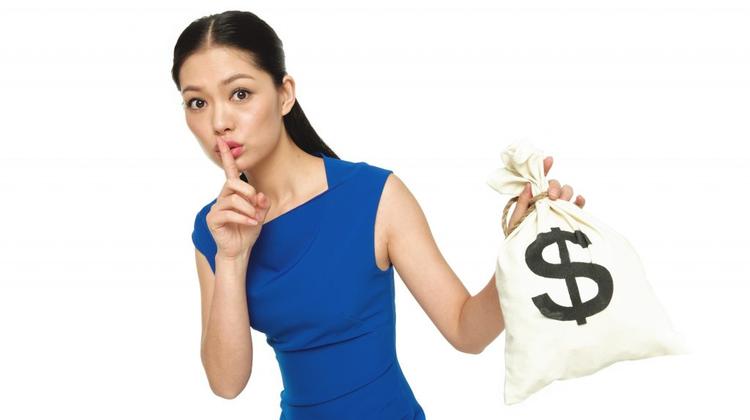 In Malaysia, the total deposit sum is typically divided into a rental deposit and a utility deposit. The rental deposit is usually worth two or three months of the rental charge, while the utility deposit is usually either worth half a month or one month of rental.
The purpose of the rental deposit is to cover any shortfall in rental payments, while the utility deposit is to cover any unpaid amount in bills. While this is the rule of thumb, landlords can opt to hold back the rental deposit if the utility deposit is insufficient, until such time as the amount is fully paid.
They can also decide to use the rental deposit to cover unpaid utilities, and vice versa if this condition is expressly stipulated in the tenancy agreement.
As a landlord, how do I charge my tenant for utility bills if they are moving out?
Normally the "moving out" process will include a property inspection from the owner, to identify any damages to the property, before the return of keys to the owner. During this time, it is within the landlord's right to ask for documentation showing that all utility bills are up to date, before agreeing to release the deposit back to the tenant.
"It is important for the property owner to be thorough during this process, paying close attention to dates on bills and receipts, and identifying any outstanding payments. Typically, landlords are allowed some grace period as well, to double check with utility providers that all bills are indeed up to date," said Yong.
"Until such time, the landlord can hold on to the deposit sum until he/she is satisfied that all payments have been paid, so long as it is within a reasonable time frame. If the tenant has provided all relevant documentation proving that payments are up to date, then the landlord has no cause to hold the deposit," she said.
According to Malaysian law, the security deposit must be returned back to the tenant within 21 days of vacating the property. 
In that time period, if you discover unpaid bills and have support documentation from utility companies that these were incurred during the tenancy period, then the landlord can proceed to use the deposit to cover payments if the tenant refuses to pay.
In the unfortunate scenario that bills exceed the deposit amount, and the obligation to pay is under your name and account, then there is little recourse but to initiate legal action.
READ: What is a rental deposit and 3 other things tenants should know

Disclaimer: The information is provided for general information only. iProperty.com Malaysia Sdn Bhd makes no representations or warranties in relation to the information, including but not limited to any representation or warranty as to the fitness for any particular purpose of the information to the fullest extent permitted by law. While every effort has been made to ensure that the information provided in this article is accurate, reliable, and complete as of the time of writing, the information provided in this article should not be relied upon to make any financial, investment, real estate or legal decisions. Additionally, the information should not substitute advice from a trained professional who can take into account your personal facts and circumstances, and we accept no liability if you use the information to form decisions.