Moving to a new house can be a stressful ordeal – but it doesn't have to be with the right tricks up your sleeve.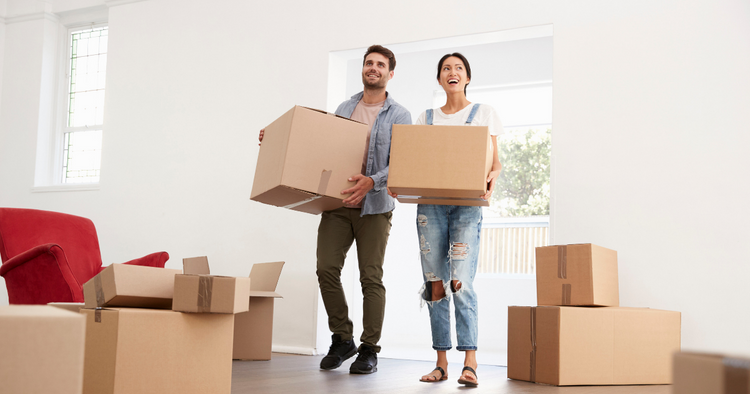 While the thought of moving into a new house is exciting, there's nothing you'd dread more than having to pack and unpack your belongings. Between work, your family and social life, it can take weeks for you to finish packing every item in your house.
Even if you tackle this with ease, once you have successfully transported everything to your new home, you are now left with the arduous task of unpacking. Weeks or months (in some extreme cases) will go by and you'll find yourself still staring at unopened boxes.
Much like the average guy out there, I can be rather – for lack of a better word – lazy. And I feel no shame in admitting this as the trait that could have easily become my biggest weakness. However, I think it has instead made me pretty inventive and imaginative (although my girlfriend might disagree).
So you can imagine what an ordeal moving houses must be for men like me. This 'Lazy Man's Guide to Everything' series is for every man out there who has ever struggled with getting any work done around the house. Through this series, I will arm you with the niftiest shortcuts and tricks.
Fortunately, there are some clever tricks you can employ to make packing and unpacking much easier.
1. Start with decluttering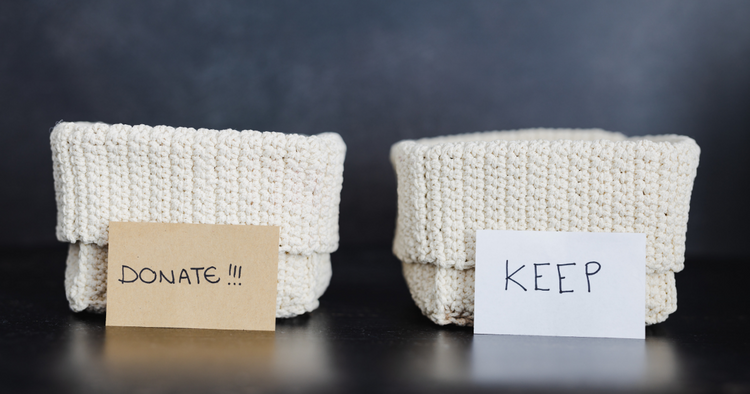 This is the perfect time to purge your house of all the unwanted junk that has accumulated over the years. The best way to do this is to sort out your possessions into three piles: toss, keep and donate.
The rule of thumb for the things you should toss or give away is – if you haven't used the item in the last three years then you should get rid of it.
2. Find free moving boxes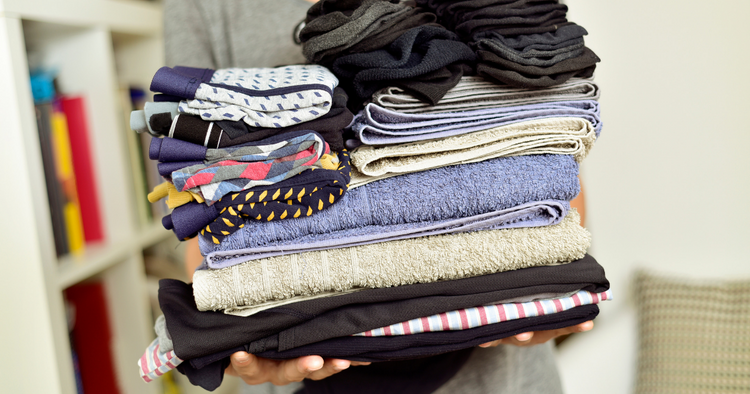 You don't want to be spending money on boxes that you'd probably only use once and then throw away. That's money down the garbage chute.  Just drop by the nearest grocery stores and you can nicely ask them for boxes of any size.
3. Create a refrigerator cleaning schedule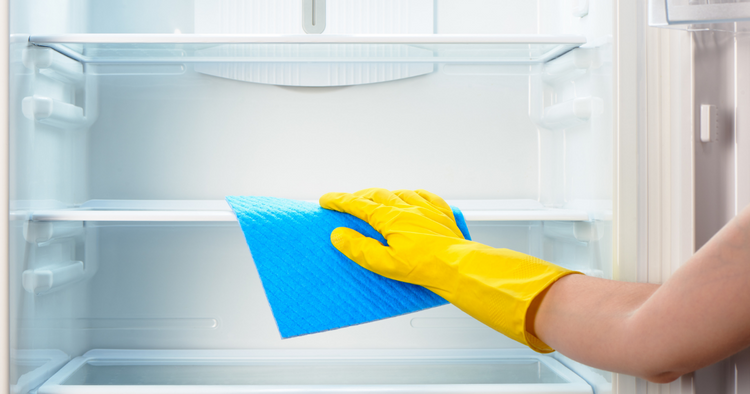 Start by finishing up bottled goods that require refrigeration to stay fresh such as pickled olives, mayonnaise and milk a month prior.
Other bottled food items such as peanut butter and fruit jam can survive more than a day outside, so you can pack those up the night before moving day.  
Don't stock up your fridge or purchase any food items that require refrigeration 2 weeks before your moving day. Make sure to completely empty, defrost and clean the fridge a day before moving. You can learn how to deep clean your refrigerator here. 
Read more: How much does it cost to move to a new house in Malaysia?
4. Leave hanging clothes on the hangers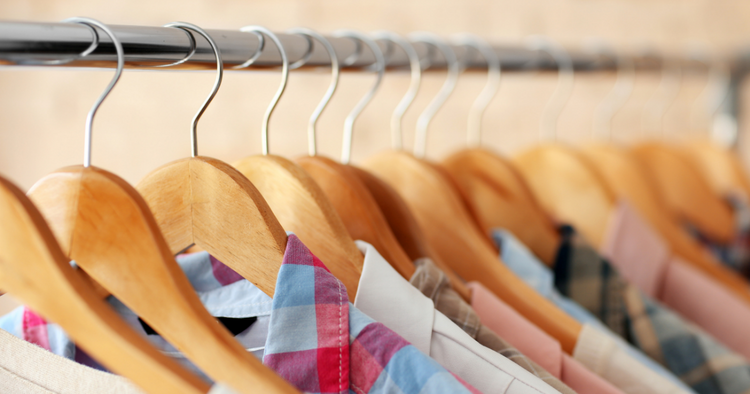 This is the simplest trick in the book. Pack your hanging clothes with the hangers. Simply fold them into two and chuck them into your clothing box.
When you get to your new house, all you have to do is take them out of the boxes and hang them back up!
5. Use existing soft items to absorb impact
This method may sound a little strange to you, but it is effective in keeping your fragile belongings in one piece while saving packing space.
Hand towels, bath towels, socks, sheets and pillowcases can be used as packing material.
Just layer them in between your plates, or any fragile glassware you plan to take with you to avoid breaking any of your precious kitchenware.
6. Keep screws and bolts in ziplocks
My biggest pet peeve is to spend hours assembling furniture only to find several screws or bolts missing. It's also quite easy to lose track of which furniture these tiny parts belong to once you've dismantled your 16th piece.
Keep them organised in a ziplock bag and label where they came from. Alternatively, you can choose to tape the ziplock bags to the furniture where the screws and bolts came from.
7. Keep all your liquids separate
The thing about liquids is that they have the tendency to spill and soak everything in their vicinity during a move.
The best way to mitigate this messy situation is to pack up your liquids, for example, shampoos or cleaning detergent, in a plastic bag and in a separate box. You can even double bag them for extra assurance.
8. Cut holes on the sides of your boxes for easy lifting
This nifty little hack will change your life forever.
If you're a veteran mover, you'd understand how difficult it can be to pick up a box that's filled to the brim.
Next time, try this clever trick. Cut an upside-down triangle-shaped hole on either side of your boxes to create handles. Be careful not to cut the hole too close to the top or the box will end up tearing under the weight.
9. Pack a first-night box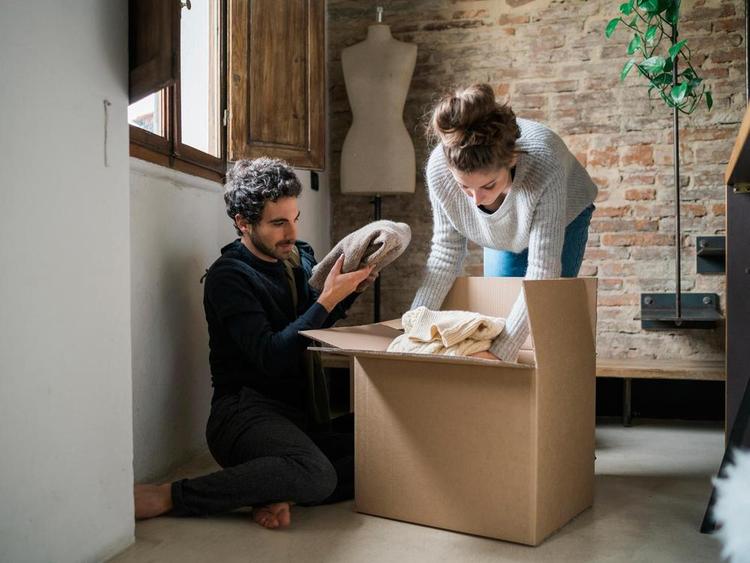 What's a first night box you ask? A first night box contains all of the essentials you need on your first night in the new house. That way you don't have to tear into the boxes looking for a toothbrush or clean underwear.
These items can range from food and basic hygiene necessities to clothes or anything else you could possibly need to make settling in a little easier for you.
Read more: What should you do after a house renovation?
Disclaimer: The information is provided for general information only. iProperty.com Malaysia Sdn Bhd makes no representations or warranties in relation to the information, including but not limited to any representation or warranty as to the fitness for any particular purpose of the information to the fullest extent permitted by law. While every effort has been made to ensure that the information provided in this article is accurate, reliable, and complete as of the time of writing, the information provided in this article should not be relied upon to make any financial, investment, real estate or legal decisions. Additionally, the information should not substitute advice from a trained professional who can take into account your personal facts and circumstances, and we accept no liability if you use the information to form decisions.