Owning a Mont Kiara address represents luxury living in Kuala Lumpur, with excellent amenities only a stone's throw away. Find out what is it like living here, things to do, what to eat, property to buy in Mont Kiara or rent in Malaysia's Beverly Hills.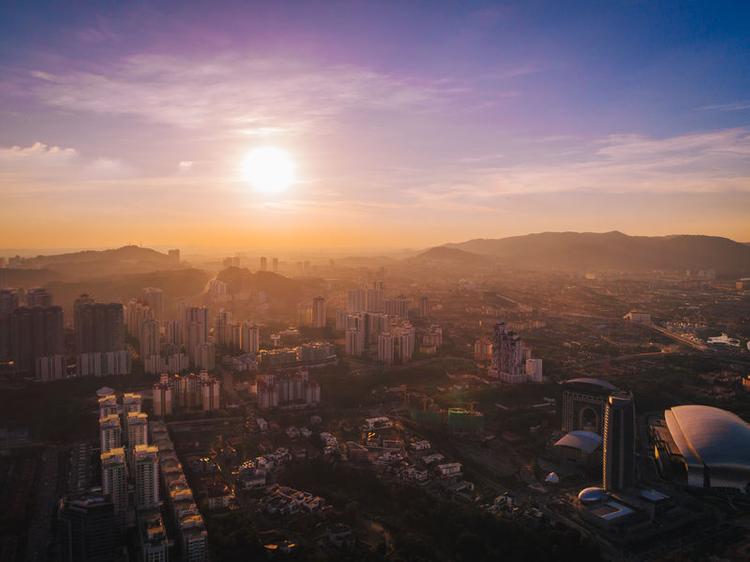 For many Malaysians, living in upscale Mont Kiara and having the Mont Kiara postcode in your address will make you the envy of everyone. This affluent township, close to Kuala Lumpur city centre, is home to many expatriates and upper-middle-class families. Mont Kiara may look like a collection of high-rise properties, but many of these units are low-density and much bigger than your average Kuala Lumpur apartment.
Yes, Mont Kiara is one of the most expensive places to live in Kuala Lumpur. But staying here does have its plus points – clean walking pathways, plenty of Mont Kiara international school choices for your kids, and even a green lung right at your doorstep with Bukit Kiara. With Mont Kiara malls like 1 Mont Kiara and Solaris Mont Kiara in the vicinity, your shopping and dining needs are completely taken care of.
History of Mont Kiara
Before becoming the "it" address of Kuala Lumpur, Mont Kiara was originally the Kampung Segambut Dalam settlement. While it was near Kuala Lumpur city, this poorly developed area was largely home to farmers and workers as it was mainly a rubber estate.
That all changed in the early 1990s, when the founder of property developer Sunrise Berhad, Datuk Alan Tong Kok Mau bought 12 parcels of land in the area. The 40.47ha was developed and renamed Mont Kiara. Following Sunrise's successful Mont Kiara Pines and Mont Kiara Palma projects in 1993 and 1994, other developers saw the rise of Mont Kiara and the area steadily expanded to what it is today.
SEE WHAT OTHERS ARE READING:
? Looking for Mont Kiara properties? Here are 5 most sought-after properties for rent.
? What is a property management and what exactly do property managers do?
What is Mont Kiara known for?
Besides its large expatriate community, Mont Kiara is a place where you can work, shop, and socialise – there's no need to leave when everything you need is nearby. Buy your household needs at Village Grocer Mont Kiara, then chill out with dinner and drinks at Solaris Mont Kiara.
Fun fact:
Mont Kiara is home to a truly international community. Your neighbours could be from America, Europe, Japan, South Korea or even Africa.
There's no cinema in Mont Kiara.
Back in 2018, the Kuala Lumpur City Hall (DBKL) awarded Mont Kiara with grade A rating, one of the 10 neighbourhoods in Kuala Lumpur that received the award for being an exemplary township in bringing its community together to maintain Mont Kiara's clean and safe image.
What is it like living in Mont Kiara?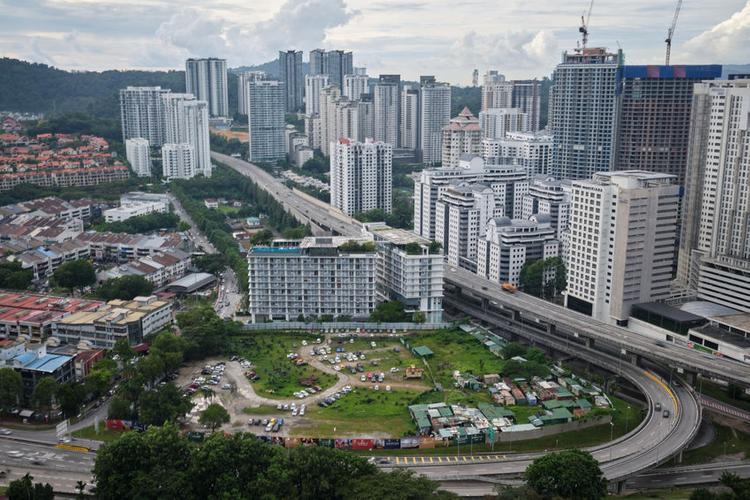 One of the reasons why expatriates choose Mont Kiara is for the many international schools in the area. There's the Garden International School, Mont Kiara International School, and Lycee Francois de Kuala Lumpur. And then there's also The Learning Connection Mont Kiara where children with learning difficulties can attend.
Mont Kiara is one of the few places in Kuala Lumpur with well-maintained pathways. This makes it easy for residents to comfortably walk around the neighbourhood. The sidewalk outside Seni Mont Kiara condominium and the pathway on the opposite Jalan Changkat Duta Kiara has been known to be popular Instagram spots.
Staying in Mont Kiara means you don't have to venture far to satisfy your shopping needs. There's the 6-storey 1 Mont Kiara right in the heart of the town, but for a chance of pace, there's always Hartamas Shopping Centre and Publika Shopping Gallery a short drive away. There are also smaller shoplexes in Mont Kiara such as the VERVE Shops, Mont Kiara Shoplex, and the 163 Mont Kiara Retail Park. Do check out Fiesta Nite, an open-air bazaar every Thursday evening at Plaza Mont Kiara. For fitness buffs, Mont Kiara has many dance studios, gyms and yoga studios, there's even a Fitness First Mont Kiara.
Come nightfall, the best place to be is Solaris Mont Kiara. This place is famous for its many Korean and Japanese eateries, as well as bars to enjoy with friends. The only problem will be finding a parking!
Besides shopping, residents of Mont Kiara can hike on the Bukit Kiara trails, or enjoy some of the recreational activities at the nearby Bukit Kiara Equestrian & Country Resort, Kuala Lumpur Golf & Country Club, Selangor Club, and the Bukit Kiara Sports Complex.
As with most townships, there are several private clinics. To cater to the Japanese expatriates, there are two Japanese private clinics in Mont Kiara: Hibari Clinic (ひばりクリニック) and Forest Village Clinic (森のまちクリニック). For more serious medical needs, the Global Doctors Specialist Centre private hospital at 18 Kiara Designer Suite, Jalan Kiara 3.
One thing that Mont Kiara lacks is public transportation. There's no LRT or MRT that's close by, but you can take RapidKL bus T818 or T852 to go to Pusat Bandar Damansara MRT Station or RapidKL bus 190 to Segambut KTM Komuter Station. If you don't own a car, your best option would be to call a Grab.
Family coming to visit? Book the Hyatt House Mont Kiara nearby, which has a one- or two-bedroom kitchen suite, fully equipped kitchen and washer/dryer perfect for families.
What to do in Mont Kiara?
1. Shopping galore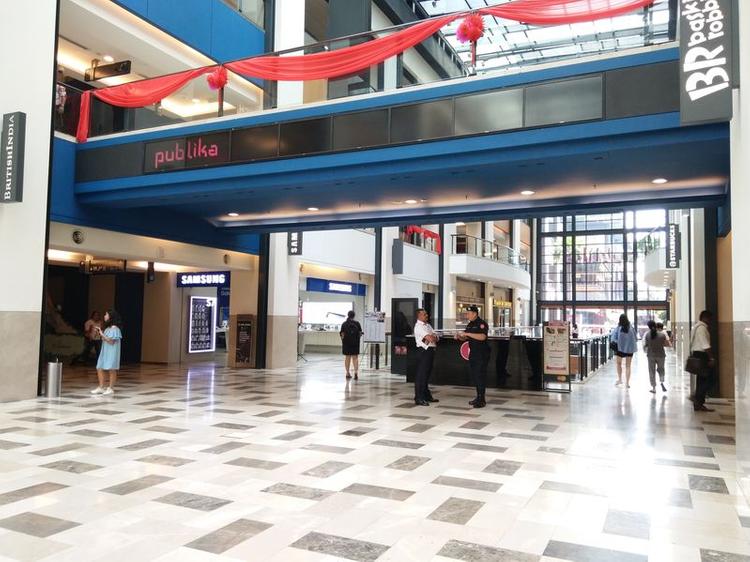 Shopping options are abundant in Mont Kiara. Nearby, there's 1 Mont Kiara (1MK), Plaza Mont Kiara, VERVE Shops, Mont Kiara Shoplex, and the 163 Mont Kiara Retail Park, with kids' edutainment centres, beauty spots, supermarkets, and food choices from around the world.
Less than 5 minutes away, there's the Hartamas Shopping Centre and ever-popular Publika Shopping Gallery. The latter has boasts art-centric activities like pop-up stores, music events, and art exhibitions. Check out this page to find out the upcoming events at Publika.
2. Hiking at Bukit Kiara
Bukit Kiara is practically in your backyard if you decide to make Mont Kiara your home. Roughly 4.5km away from central Mont Kiara, these 25 acres of greenery is surrounded by nearby Bukit Damansara, Taman Tun Dr Ismail, Sri Hartamas, and Bangsar too. Many throng Bukit Kiara for its beginner-friendly hiking trails, while others walk and jog at Taman Persekutuan Bukit Kiara. Access to Bukit Kiara is behind SMK Seri Hartamas. There's also an entry point from Ayuria condominium.
3. Organise a sports meetup
Besides Bukit Kiara park, there are several places to enjoy sports close to Mont Kiara. The Bukit Kiara Equestrian & Country Resort hosts a few sports facilities, including horse riding lessons and weekend pony rides for kids, as well as a bowling alley to challenge your friends and family. For aspiring skaters, the School of Skateboarding hosts classes at the Bukit Kiara Sports Complex skatepark. For dads looking to be the next Tiger Woods, a membership at Kuala Lumpur Golf & Country Club is a must.
What to eat in Mont Kiara?
Like most of Kuala Lumpur, Mont Kiara food options are aplenty. There's just about every type of cuisine you can think of especially because of its thriving expatriate community.
1. The Majapahit Mont Kiara
The Majapahit at Arcoris Mont Kiara is an Asian restaurant boasting Thai and Indonesian influences. This is best represented with its Maha Rice Royale, a serving of fried rice styles from Malaysia, Thai (fried rice and pineapple rice), and Indonesia. For spicy lovers, there's the Curry Galore platter with four different curries to savour.
Address: Lot G8, G9 & G10, G Level, Arcoris Mont Kiara, 10, Jalan Kiara, Mont Kiara, Kuala lumpur
Opening Hours: 12:00 PM to 10:30 PM; only drink service between 3:00 PM to 5:00 PM
2. Kanteen Mont Kiara
Kanteen Mont Kiara is the perfect brunch spot with sharing plates, serving its own custom blend coffee that's a mix of Guatemala, Brazil and Indian coffee beans. Its old-school design earned it a nomination in the UK-based Restaurant and Bar Design Awards. Good brunch options include the Korean Fried Chicken Burger and Nasi Lemak Ayam Rempah. For dinner, try the Assam Pedas Fish, Basil Chicken Claypot, and Fu Yong Omelette. It's right next to Porto Romano Mont Kiara.
Address: Lot GF2, Mont Kiara Banyan, Jalan Kiara, Mont Kiara, Kuala Lumpur
Opening Hours: Sunday – Thursday 8:00 AM to 9:00 PM; Friday – Saturday, 8:00 AM to 11:00 PM. Dinner menu from 6:00 PM.
3. Fei Fan Hotpot Mont Kiara
Fei Fan Hotpot Mont Kiara is a hotpot buffet that's only RM 35.90+ for weekday lunch and RM 45.90+ for weekday dinner and weekends per person. Among the four broth choices, the Pork Bone Soup and Spicy Mala Soup are recommended. The restaurant at Kiara 163 Mont Kiara Retail Park is usually packed with reservations, but unfortunately its non-halal.
Address: Lot 1F – 09, 163 Mont Kiara Retail Park, Jalan Kiara, Mont Kiara, Kuala Lumpur
Opening Hours: Lunch 11:00 AM to 5:00 PM; Dinner 5:00 PM to 11:00 PM
Solaris Mont Kiara is a foodie's paradise too. Do visit LN Fortunate Coffee Malaysia, Chitose Japanese Restaurant, Gui Gui Korean BBQ, and Daorae Korean BBQ for good Mont Kiara food.
Where is Mont Kiara?
Mont Kiara is about 10 km or just under 20 minutes away from the heart of Kuala Lumpur. You can easily get in and out of Mont Kiara through one of these four major highways: North Klang Valley Expressway (NKVE), Duta-Ulu Kelang Expressway (DUKE), Kerinchi Link, and Penchala Link.
Mont Kiara is only a short drive away from places like Sri Hartamas, Bangsar, and Mutiara Damansara, plus it only takes about 15 minutes to get to Bandar Utama and Mid Valley City.
How to go to Mont Kiara?
The best way to move about is by car, but Mont Kiara does have a clean, well-maintained pathway connected throughout the township. It's easy to walk to Mont Kiara malls like Solaris Mont Kiara or 1 Mont Kiara for a supermarket run, then call a Grab to get home.
But if you don't own a car, then tough luck – the only public transportation option is the bus. The three buses that ply through Mont Kiara are RapidKL bus T818 and T852 (that goes to Pusat Bandar Damansara MRT Station), or RapidKL bus 190 (to Segambut KTM Komuter Station).
What's nearby?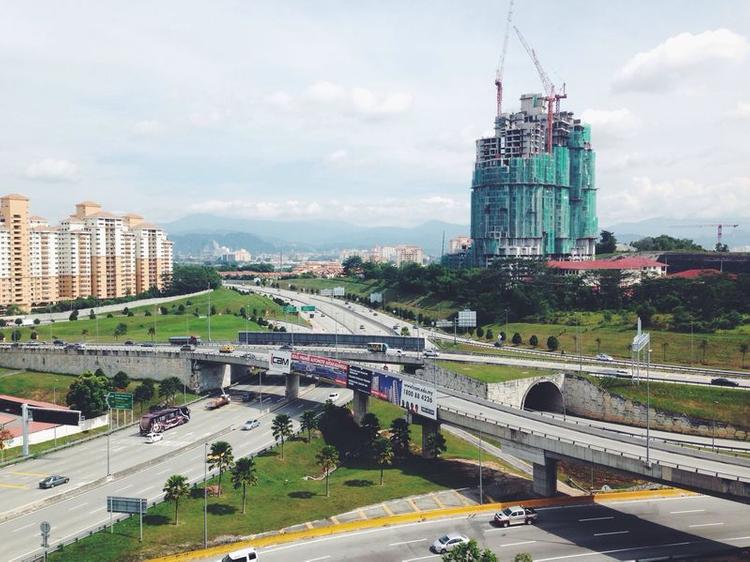 From Mont Kiara, it's easy to get around Klang Valley by car. You can get to Sri Hartamas (2.7km, 8 minutes), Bangsar (7km; 11 minutes), Mutiara Damansara (7.9km; 12 minutes), Bandar Utama (9.3km; 13 minutes), Mid Valley city (9.8km; 13 minutes), Petaling Jaya (15km; 22 minutes), and Kuala Lumpur city centre (10km; 19 minutes). Of course, it's a lot longer during peak hour traffic jams.
Making Mont Kiara your future home is a heavy investment, but you'll be pleased to know that many of the properties here are freehold. Expect better property price appreciation and easier ownership transfer. Plus, you can expect a better quality of life, excellent amenities, as well as a safe and clean environment for you and your family. 
Properties for sale in Mont Kiara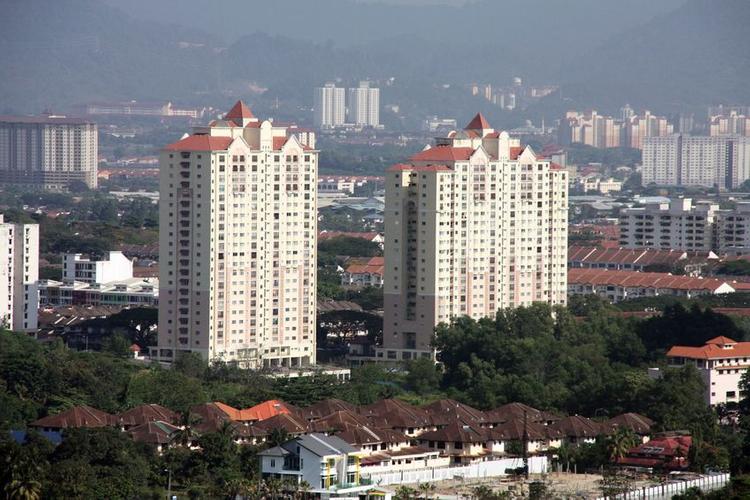 How expensive is a Mont Kiara address? The median house price in Mont Kiara is RM1.1mil, with a 1,337 sq ft Mont Kiara condo, Agile Mont Kiara asking for RM1.3mil. The most expensive high rise in Mont Kiara is a  9,800 sq ft penthouse at 10 Mont Kiara at RM19mil, while a studio apartment at Arte Mont Kiara is RM450,000 for 442 sq ft.
As for other high rise Mont Kiara condominiums, you can buy a 940 sq ft unit in Inspirasi Mont Kiara at RM631,000, 861 sq ft unit in Verve Suites for RM788,000, a 1,364 sq ft Residensi Astea Mont Kiara condo at RM1.1mil, a 1,414 sq ft unit in Arcoris Mont Kiara for 1.2mil, a 1,200 sq ft unit in Pavilion Hilltop priced at RM1.23mil, a 1,771 sq ft unit in Sefina Mont Kiara going for RM1.37mil, and a 2,411 sq ft unit in Seni Mont Kiara selling at RM1.75mil.
Landed homes in Mont Kiara are selling in the millions too, such as this 2.5 Storey Link House at Impian Villas at RM1.6mil. Prices only go up from here, with houses such as this 4,375 sq ft in Duta Tropika selling for RM3.48mil and a 5,356 sq ft 3-storey home in Kiara 9 going at RM6.2mil. The most expensive landed house on iProperty is this 14,000 sq ft bungalow at Hartamas Heights selling for RM18.8mil.
Among the new developments is the upcoming Anjali North Kiara. This is a freehold development covering 4.93 acres, with 26 signature villas. four penthouses and 365 condominium units. These vary between 1,856 sq ft to 3,810 sq ft at RM 1,334,800 to RM 2,636,800. There's also Sunrise's Allevia, with two 43-storey towers totalling 294 units ranging between 1,703 sq ft to 2,634 sq ft. These units are priced from RM1.54 million and there are only four units per floor.
Properties for rent in Mont Kiara
Mont Kiara has many rental options, but the median asking rent price is high at RM5,000, possibly targeting short-term expatriates. At that price, you can get a 952 sq ft fully furnished unit at Arcoris Mont Kiara near 163 Mont Kiara or a 1,496 sq ft Pavilion Hilltop Mont Kiara unit, but it can be as low as a RM1,800 for 462 sq ft studio apartment at Verve Suits or RM3,500 for a 1,333 sq ft unit at Sefina Mont Kiara. Other high-rise units like Arte Mont Kiara has a 1,142 sq ft unit for RM3,900 monthly, a 2,411 sq ft Seni Mont Kiara unit at RM7,500 monthly,
As for landed properties, most 2.5-storey houses are asking RM8,000 rent, especially this 4,950 sq ft house in Kiara View or this 3,800 sq ft Villa Aseana semi-detached house. The highest rental price for landed properties in Mont Kiara is a whopping RM25,000 at Changkat Duta Kiara, a bungalow with a private pool.
TOP ARTICLES JUST FOR YOU:
? Find out how to buy an auction property in Malaysia.
? Which takaful insurance should you get for your property? Find out here.
? We prepared a comprehensive and step-by-step guide on applying for housing loan in Malaysia.
Disclaimer: The information is provided for general information only. iProperty.com Malaysia Sdn Bhd makes no representations or warranties in relation to the information, including but not limited to any representation or warranty as to the fitness for any particular purpose of the information to the fullest extent permitted by law. While every effort has been made to ensure that the information provided in this article is accurate, reliable, and complete as of the time of writing, the information provided in this article should not be relied upon to make any financial, investment, real estate or legal decisions. Additionally, the information should not substitute advice from a trained professional who can take into account your personal facts and circumstances, and we accept no liability if you use the information to form decisions.