Sick and tired of the run-down condition of your condo? Want to do something about it? Here are a few things you should know.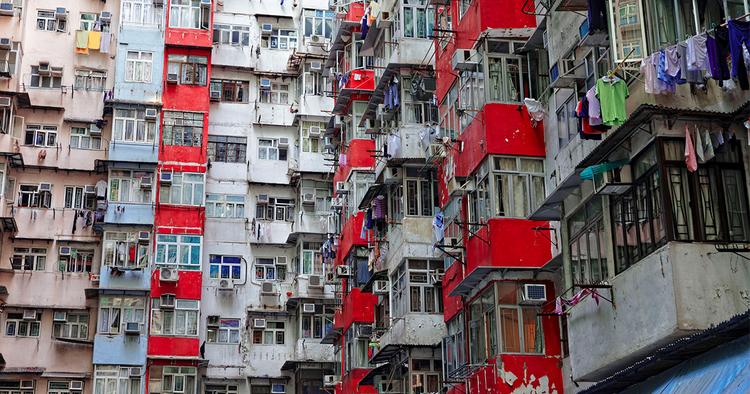 What is a run-down property? A run-down property refers to a building or a house that is in poor condition. Usually, it is not the best investment as its deplorable conditions result in a lower asking price (below the market price). Not only these properties require large scale renovations that burn a hole in your pocket, but they may pose health hazards as well.
Nevertheless, you can make it a dream property and attractive when it is planned carefully. If you are living in one or planning to buy one for potential investment, here are the eight things you should know about the run-down issues.
1. What's the issue at hand here?
Your condo is run-down. Your unit might be fine but everything else in the building requires large scale renovation. The wall and corridors have moss growing all over, the swimming pool looks disgusting, the elevators are constantly out of service and many other deplorable conditions.
2. Who's the main culprit here?
While you are responsible for most of the conditions of your unit, living in a strata development such as a condo means you are sharing resources and facilities with other tenants. It is the responsibility of the condo management to ensure the entire property looks presentable, its main facilities function well and the area safe to live in.
The duties of condo management are spelt out in the Strata Management Act 2013 (SMA 2013). They include:
To properly maintain and manage the building and keep it in a state of good and serviceable repair.
To do other things necessary for maintenance and management of the buildings and common properties.
To determine and impose a maintenance fee and sinking fund.
Find out what happens if you don't pay your condominium maintenance fee.
3. Where's the maintenance money coming from?
To keep the maintenance of a building and its common properties running, each unitholder needs to pay management fees. There are typically two types of fees:
The monthly payment for maintaining common facilities and common property in the development such as swimming pools, elevators and security services. Also known as maintenance fee.
A reserve fund collected from the strata owner for future expenditure. Examples include painting of the facade, refurbishment works, and replacement of fixtures.
If an insider fails to pay up, his name may be displayed on the defaulter list in common areas and services to his unit suspended. He can also be denied the use of common facilities and banned from entering the building.
Should a defaulter still refuse to pay the amount due, the management body will then file a claim with the Strata Management Tribunal (SMT). The errant strata owner will be brought before the SMT for an order to pay up.
4. So if the money is there, the condo shouldn't be in a run-down state, right?
Correct! Many people are aware of the maintenance fee, which is used to repair faulty facilities. But somehow people forget that there is a sinking fund. This is meant to be used for improving and refurbishing the common property. So, instead of being run-down, the building should be upgraded from time to time.
5. Complaining doesn't seem to work. Can I sue my condo management?
Yes, you can! Just like they can sue you for failing to pay your maintenance fees and sinking funds, you can do the same to them for failing to perform their duties. However, there are many layers to condo management. You will need to identify who you are suing. Under the SMA, there are three types of management bodies:
Joint Management Body (JMB)
A collaboration between the developer and the owners of a strata property. This is an interim body formed before the strata titles of a property are handed over to their respective owners.
Management Corporation (MC)
Unit owners who are voted-in by other residents at the Annual General Meeting (AGM) of a strata development. It can only be established after strata titles have been issued and at least a quarter (25%) of the aggregate share units has been transferred to unit owners.
Subsidiary Management Corporation (Sub-MC)
It is set up when there is a need for separate management such as when there are limited common properties. The SMC has its maintenance duties designated for only this specific area of development.
6. Are there other options to resolve the issue?
Going to court should be your last resort as it involves high costs. Instead, each unitholder has a right to claim under the Strata Management Tribunal (SMT). All disputes brought before the SMT can be handled at minimal expenditure as no legal representation is allowed. This eliminates high legal costs. It also offers cheaper filing fees compared to a court proceeding. However, the SMT has a pecuniary jurisdiction not exceeding RM 250,000.
7. What sort of cases can be brought before the SMT?
The SMT's jurisdiction does not extend to any claim related to disputes of ownership. However, the cases it can hear include the following:
disputes over a failure to perform a function, duty or power imposed by SMA 2013
disputes over costs or repairs of defect
claims for the recovery of charges, contribution to a sinking fund or any debt
claims for an order to convene a general meeting, invalidate proceedings of a meeting or nullify a resolution on matters decided in a general meeting
claims to compel the supply of information or document
claims for an order to give consent to affect alterations to common property or limited common property
claims for an order to affirm, vary or revoke a decision of the Commissioner of Buildings (COB)
Every party will be entitled to attend and be heard at the hearing of a claim. All proceedings before the SMT will be open to the public.
8. But hang on there, you can't blame them for everything!
As we mentioned at the beginning of the article, you are responsible for your unit. Problems such as malfunctioning fluorescent lights or a leaky pipe should be the responsibility of the unit owner. However, if the problem is beyond the boundaries of your unit such as a leak from the water tank above, you have the right to take it up with your condo management.
READ: 4 duties of the JMB & MC to ensure electrical safety compliance for strata properties
A run-down condo is an undesirable property. This is true whether you are living there or have plans to rent or sell it. Identify the problem and you can take the necessary actions. After all, no one wants to call a place in a poor condition 'home, sweet home'.
Edited by Rebecca Hani Romeli
Disclaimer: The information is provided for general information only. iProperty.com Malaysia Sdn Bhd makes no representations or warranties in relation to the information, including but not limited to any representation or warranty as to the fitness for any particular purpose of the information to the fullest extent permitted by law. While every effort has been made to ensure that the information provided in this article is accurate, reliable, and complete as of the time of writing, the information provided in this article should not be relied upon to make any financial, investment, real estate or legal decisions. Additionally, the information should not substitute advice from a trained professional who can take into account your personal facts and circumstances, and we accept no liability if you use the information to form decisions.