Owning a bungalow house in Malaysia has long been a status symbol, something only the rich and famous can afford to own. However, there is a growing number of more affordable bungalows away from the city. We look at all the different types of bungalows plus weigh the pros and cons to help you decide if living in one is the right choice for you.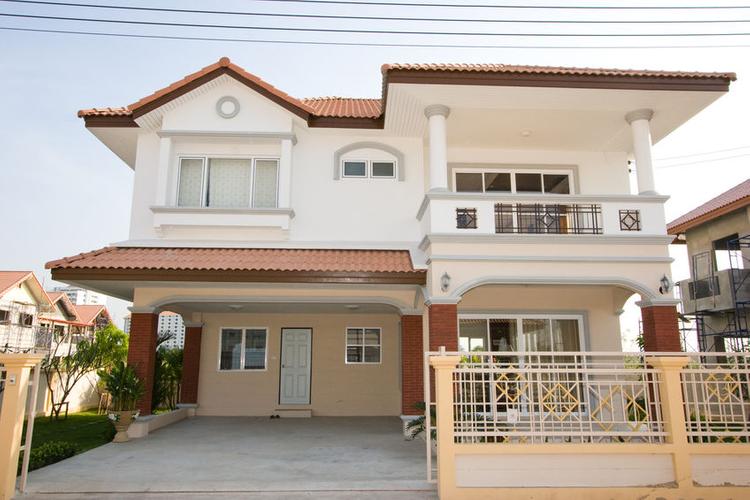 Out of all the beautiful houses in Malaysia, the bungalow (or some may call it detached house) is the one that most Malaysians dream to own. While it's true that most bungalows come with an exorbitant price tag, bungalows are much more affordable when located away in the suburbs.
According to data we've collected (on a review period between January 2020 to November 2020 from Brickz.my) the median-based price of a bungalow house in Malaysia is now at RM370,000. Owning a bungalow is no longer a distant dream if you don't mind its non-central location.
What defines a bungalow house in Malaysia and what makes them so desirable to own?
What are bungalow homes?
There are a few characteristics that define a bungalow. In Malaysia, a bungalow (some also calls it a detached house) is a landed property that's built in the middle of a plot of land. Unlike the terrace house and semi-detached house, the bungalow is a freestanding residential house and it does not join any other house. This means, if you're living in a bungalow, you won't be sharing any wall with your neighbour.
Aside from that, a bungalow house is also typically one or one-and-a-half stories high. Though the design has evolved over time, the hallmark features of a bungalow remain the same. Let's take a look at what are some of the features that a bungalow house has: 
Low profile
Bungalows are usually low profile, single-storey homes. Usually, the floor is on a platform and front steps are needed for you to enter the house. The main idea was to make sure that all the living spaces are on one floor. These days the trend has shifted, with two to three-storey bungalows becoming more commonplace in Malaysia.
Open floor plan
The entire main living space on the ground floor makes bungalow an open floor plan a better choice. Not only is it easier to maintain, but it is also more efficient for an entire family. An open floor concept can also make a space look and feel bigger.
Large Front Porch
Take a look at the bungalow and you will see that it usually has a large front porch. Some use the space as a garage, others may transform their outdoor area into a tropical jungle. Some may even incorporate a swimming pool in the house. Ultimately, the large porch serves as an additional living space.
SEE WHAT OTHERS ARE READING:
?️ Here are the different types of houses in Malaysia
? The term "townhouse" has different meanings across the world, but this is what a townhouse is in Malaysia.
What are the types of bungalow designs in Malaysia?
We've defined the various bungalow house designs in Malaysia to give you a clearer picture of what type you would prefer for your family to live in. Here are the different bungalow house designs in Malaysia.
1. California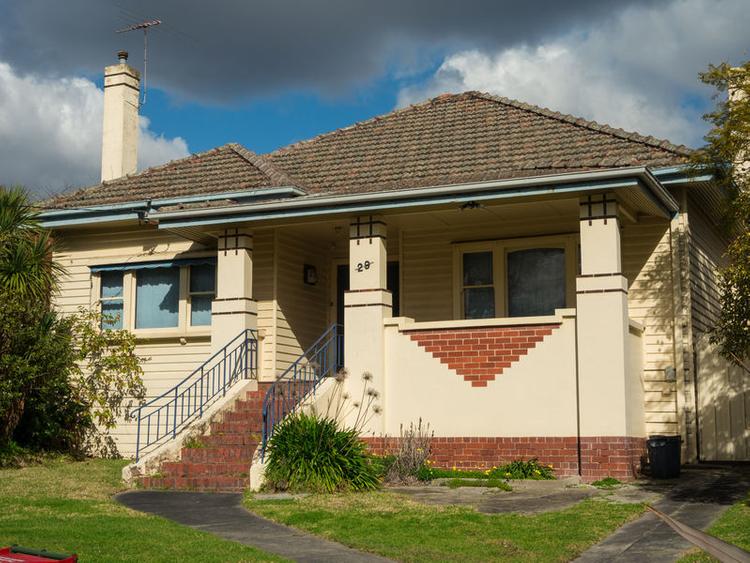 The California bungalow design is a single-story with a sloping roof, sizable eaves, and an open floor plan. This bungalow design is commonly made from stucco and wood with shingle siding.
2. Chicago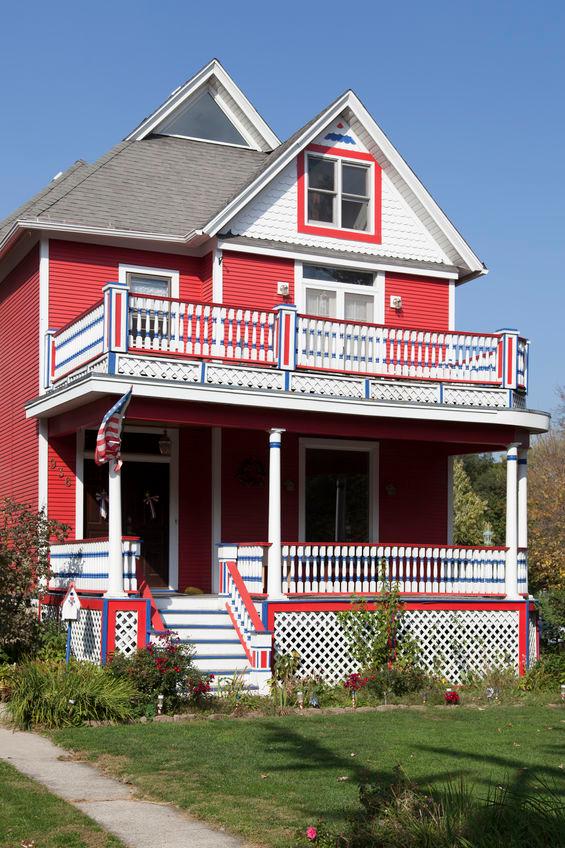 This modern bungalow design is brick built and usually features one-and-a-half stories above a basement. Stairs usually lead up to the porch from the street level. Housing styles are usually rectangular, and a full-size basement is common for a Chicago style bungalow.
3. Mission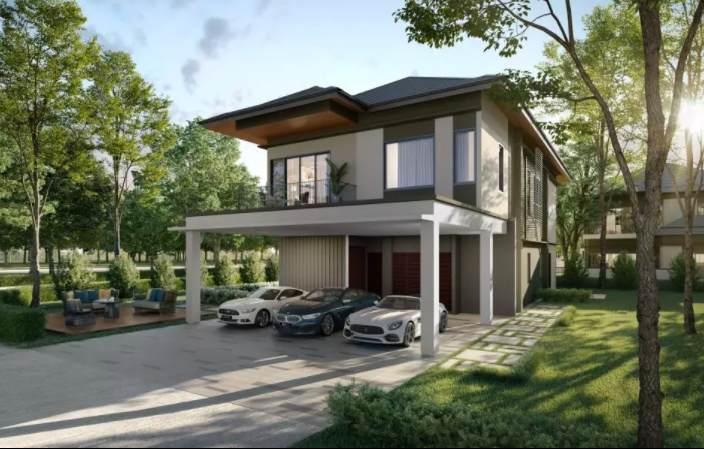 In Malaysia, the mission style has overhanging eaves and exposed rafters. This bungalow type is defined by its hipped or gabled-typed roof.
4. Tudor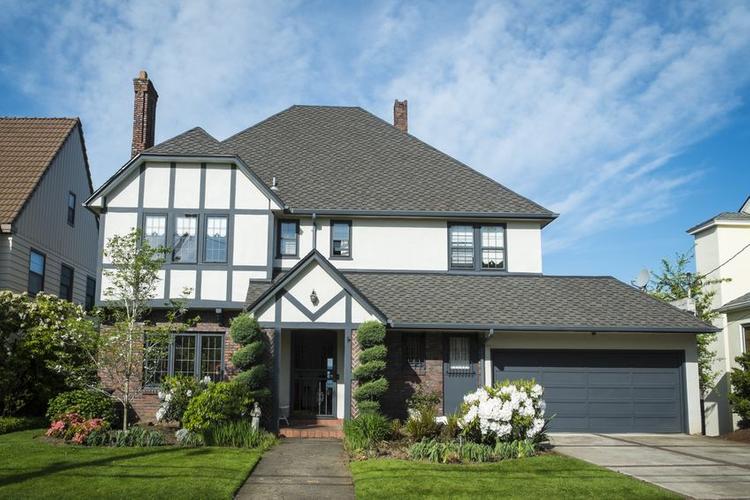 Tudor is a blend of medieval architecture with a simple, modern bungalow design. Elaborate chimneys, detailed doorways, and wall cladding are common features. This bungalow has steep-pitched and tall, narrow windows with half-timbering.
5. Prairie
This type of bungalow has piers to support the porch roof, flat chimneys, contrasting wall materials, and Prairie-style windows, thus the name. The interiors of this bungalow design may feature ceiling beams and horizontal woodwork.
Looking for modern bungalow house design in Malaysia? We've got some bungalow interior design ideas for you.
Pros of living in a bungalow in Malaysia

Owning a bungalow house in Malaysia is not just cosy and comfortable, it also comes with multiple advantages:
1. Privacy
Since bungalows are often built on larger lots in suburban neighbourhoods, the additional space provides bungalow owners in Malaysia more privacy. Rather than staying in packed condominiums in the city, many people look for bungalows for sale or bungalows to rent in the suburbs to get away from the hustle and bustle of city life.
Living in a bungalow also means that you won't be sharing a wall with your neighbour. So if you're the type of homeowner that likes to blast music at night, you won't have to worry about getting a complaint from the neighbour. 
2. Room for creativity
If you're planning to buy land in Malaysia and build a bungalow from the ground up, then you'll have the freedom to design it according to your preferences. Whether you want an open floor plan or a courtyard in the middle of the house, the choice is yours. Having a bungalow also means you have the flexibility to expand your living space in the future if the plot of land you're sitting is big enough to accommodate that. Whatever it is that you desire, you should hire an interior designer to turn your dream home into a reality.
3. Easier mobility
Most bungalows are single storey and do not have stairs. Therefore, people who have limited movement can easily move around the house. Those with young children can also avoid staircase-related accidents. Even if your bungalow has multiple floors, you can build a dedicated bedroom on the ground floor for family members who have limited movement, or install a private lift to carry them to their bedroom from the ground floor.
Cons of living in a bungalow in Malaysia
There are certain issues that have to be taken into consideration before you purchase or look for a bungalow to rent. Disadvantages of living in a bungalow include: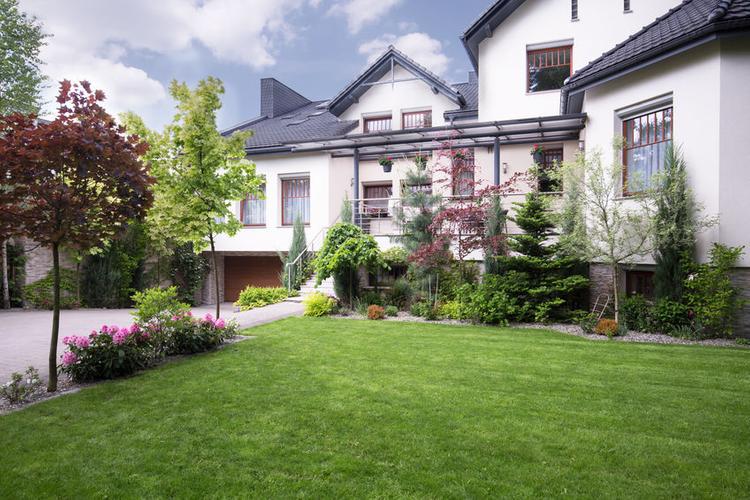 1. Lack of security
Windows are easily accessible as bungalows are commonly low-rise dwellings. This lack of security is a significant concern, especially if you're not living in a gated and guarded community. One effective way to deter burglars is to install home security systems in your house so you'll be alerted if someone breaks into your home. Some key areas to install CCTVs at home are your front porch, back door, side door, living room, stairway, hallway and yard. 
2. Comes with an expensive price tag
It comes with no surprise that bungalow houses cost more than all the other landed properties in Malaysia. As mentioned above, the median price of a bungalow house in Malaysia is RM370,000 whereas the median price of a terrace house in Malaysia is only RM278,000.
In high-demand areas like Putrajaya, Kuala Lumpur and Selangor, the prices will be much higher. According to data collected (on a review period between January 2020 to December 2020) from Brickz, the median price of a bungalow in Putrajaya is RM3,500,000, whereas in Kuala Lumpur and Selangor, it'll cost you roughly RM3,230,000 and RM1,070,000 to get a bungalow. 
On the flip side, the median price of a bungalow in Pahang is only RM250,000, making it the state with the cheapest median price for a bungalow house. If you want to live in a bungalow house and want a life away from the city, you can consider investing one in Pahang.
3. Hard to maintain
Living in a big house has its perks, but don't forget, you'll need to maintain the house so that it'll look its best all the time. Doing house chores and maintaining a small apartment unit is already a tedious job. Imagine cleaning a two or three-storey house that spans over a thousand sq ft. It's going to take a lot of work and effort to keep the house clean. For those who don't mind forking out some money, there are a lot of places that offer house cleaning services that will help you maintain the state of your home. Check them out here to find one that caters to your area and are within your budget. 
How to build a bungalow house in Malaysia?
There are two types of bungalows you can find in Malaysia: ready-built bungalows with similar layouts and designs as your neighbours, and bungalows that are built by individual homeowners. Bungalows with cookie-cutter designs are usually built by a master developer. Though the layout is in place, you can still make changes to the existing floor plan by hiring a contractor to renovate your house. For those who don't want to conform, you can buy a plot of land and build your bungalow from the ground up.
Assuming you already have a piece of land to build your bungalow on, you will have to calculate your estimated budget for construction and renovation, hire builders, architects, surveyors, lawyers and any other relevant people, finalise bungalow layout plans and details, apply for a construction loan, get the necessary permits, prepare the site, select building materials, and more!
It certainly is not easy, but to get things started do read our step-by-step guide to building a house in Malaysia.
How much does it cost to build a bungalow in Malaysia?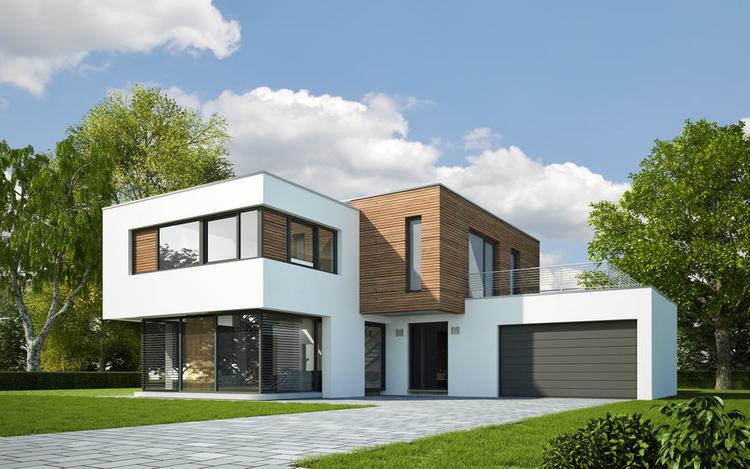 So you've decided to build a bungalow house instead of buying one. Now it's time for the next step – calculate the cost for everything from construction to land and hiring professionals like architects and interior designers.
First thing first, do you own a land? If you don't, then it's time for you to start finding a plot of land to buy. The price of detached land in Malaysia varies according to locations. According to data we've collected (on a review period between January 2020 to November 2020 from Brickz.my) the median-based price of a detached land in Kuala Lumpur is priced at RM3,157,000, whereas a plot of detached land would cost roughly RM50,000 in Terengganu and RM70,000 in Perak. 
Interested to buy a land to build your dream home? Click here to get started.
Next, let's examine the construction cost. Depending on the location, the cost to build a bungalow in Malaysia varies. For example, the cost to build a bungalow in Kuala Lumpur will be a lot higher than Johor and Penang. According to Arcadis Malaysia's Construction Cost Handbook Malaysia 2020, it costs RM1,580 to RM3,040 per sq m on average to build a detached house in Kuala Lumpur, while it costs RM1,600 to RM2,805 per sq m in Johor.
You might want to include different features like a swimming pool, garage, private lift, and pool house too. Therefore, the cost is highly dependent on the location, type, and style of the bungalow design you want.
However, if building one is out of your budget, you can always check out these bungalows in KL that are available to purchase.  If you're a first-time home buyer in Malaysia, then you'll get a better deal because Home Ownership Campaign (HOC) Malaysia has extended till 31st May 2021.
Conclusion
Bungalows in Malaysia still exude a sense of exclusivity, thanks to its hefty price tag. Living in a bungalow certainly has its advantages. Not only do you get to enjoy privacy, but you'll have the benefit of customising your own space, especially with its large front porch. You will also be able to create jaw dropping gorgeous bungalow designs that will make you the envy of your friends and family. So if a bungalow is something that you're interested to buy or invest in, check out all of our listings here at iProperty.com.my.
TOP ARTICLES JUST FOR YOU:
 ? Here's the procedure for buying a house in Malaysia.
? Are you aware of the hidden cost of buying a house in Malaysia?
?️ Wondered what is the construction cost in Malaysia? Read our guide. 
Written by Melissa Lim. 
Disclaimer: The information is provided for general information only. iProperty.com Malaysia Sdn Bhd makes no representations or warranties in relation to the information, including but not limited to any representation or warranty as to the fitness for any particular purpose of the information to the fullest extent permitted by law. While every effort has been made to ensure that the information provided in this article is accurate, reliable, and complete as of the time of writing, the information provided in this article should not be relied upon to make any financial, investment, real estate or legal decisions. Additionally, the information should not substitute advice from a trained professional who can take into account your personal facts and circumstances, and we accept no liability if you use the information to form decisions.