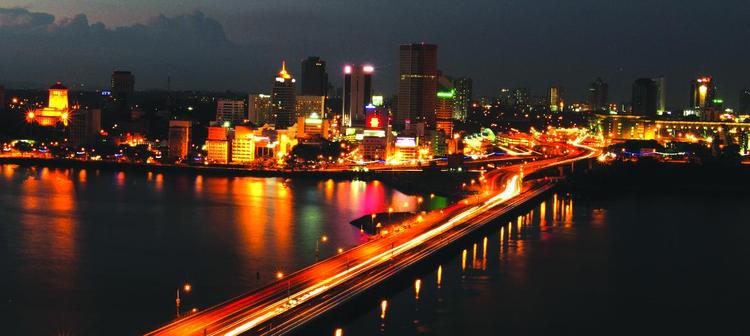 Wee Soon Chit, Executive Director of Landserve Sdn Bhd & Chairman of Association Valuers, Property Managers, Estate Agents & Property Consultants (PEPS) Johor and Liew Toh Sen, Chairman of Malaysian Institute of Estate Agents (MIEA) Johor shares with REENA KAUR BHATT their thoughts on several current issues plaguing the Iskandar Malaysia (IM) real estate market.
Many parties have voiced their concern over the glut of properties in IM. CBRE I WTW's Asia Pacific RE Market Outlook Report details that "An additional 9,025 serviced residence units were completed since 2H2015, with near to 50% of the units located in Iskandar Puteri. All these newly completed developments currently record fairly low occupancies of less than 30%."
What are your thoughts on this matter?
(WEE) No doubt there is a serious oversupply situation, especially in the high-rise residential (serviced apartments) sector. An additional 24,800 high-rise units will be coming into the IM market this year with another 23,800 units set to be completed in 2018. Out of the total sum, 24% or 11,700 units will be located in the Iskandar Puteri area itself.
The influx of properties has certainly affected selling prices and rental rates – both experienced a significant decrease in figures. For instance, serviced residences at the Imperia @ Puteri development, which is in the heart of Iskandar Puteri saw a 35% drop in prices. It was launched at RM750 per sq ft (PSF) in 2013 but was recently sold off at an auction for RM490 per sq ft.
Meanwhile, its monthly rental for a fully-furnished 3 bedroom unit has nose-dived from RM3,500-RM4,000 in 2013/2014 to RM2,500. Unsurprisingly, the current occupancy rate is low and the rental market will be pressured further once additional units come into the market.
However, more reasonably priced high-rise units will fare better moving forwards – there is considerable demand for units priced between RM400-RM600 per sq ft. This is evidenced by the admirable performance of the MIDAS apartments in Taman Perling. Launched in 2015 with prices ranging between RM400 per sq ft to RM600 per sq ft, almost all of its units have been taken up.
(LIEW) The serviced apartment glut is a scary thing indeed and the low occupancy rate is only expected as monthly rentals for these properties are at the very least RM5,000 – which is out of the range of the mass market's income bracket. One must earn at least RM15,000 per month to consider even living in such a residential unit. Thus, the public's outcry that there is an obvious mismatch between supply and demand holds true. Most of these units are catered for foreigners – local developers should build more realistically-priced unit for the locals.
The poor performance of these serviced residences is a growing concern among unit owners and management corporations. Being a strata development, there is the issue of monthly maintenance fees and sinking fund collections, which are vital for the building's maintenance.
Owners who cannot secure tenants will be struggling to keep up with the monthly payments; thus the percentage of defaulters will only increase leading to possible building disrepair.
Nevertheless, the absorption rate of these high-rise units may gradually improve with the push from public and private sectors – the combination of more business opportunities, higher income job creation and tourism promotion will help spur the property take-up rate.
The Forest City mega-project will see almost half a million homes being constructed to house a population of 700,000. According to media reports, the influx of homes has contributed to a drop of almost one-third in the value of residential sales in Johor in 2015, with some developers offering discounts of 20% or more.
How sustainable will this mega-project be in the long run?
(WEE) Forest city is a very ambitious land reclamation project – Covering an area of some 4,000 acres, the township boasts a free zone status. It is designed to be a self-contained city with direct linkages to Singapore both by road and sea.
Its developer, Country Garden, claimed that as at February 2017, approximately 13,000 of mainly serviced apartment units have been sold; where 70-80% of the buyers are from mainland China. Recently, the developer had to close some of its sales offices due to capital control measures by the Chinese government.
Restrictions such as this may affect the Forest City project; its sustainability very much depends on the developer's ability to attract buyers from other countries such as Australia, the Middle East and Europe.
(LIEW) Forest City is a mega-project that plays on an entirely different property ball game. It differs from the target market of local developers – Forest City aims to deliver a self-sustained township catered for foreigners, especially Chinese nationals.
Marketed as second homes, the new concept of building and innovative model for the future city is really attractive to Chinese homebuyers.
As long as there is strong international appeal and continuous support from the local government, Forest City's prospects remain promising.
However, it might take some time for the development to realise its dream of being a township of international standing.
The developer must look beyond China – and market aggressively to neighbouring countries such as Indonesia and Australia. The sustainability of this mega-project is attainable as its target market caters for a different market beyond Malaysia and Singapore.
Do you truly think that IM is capable of replicating Shenzhen's success?
(WEE) I personally feel that IM will be a successful economic zone but it may not reach the magnitude of Shenzhen. The Shenzhen special economic zone was conceptualised way back in 1979, hence it had a longer time frame to develop and reach its peak.
IM has a long way to go before it could mimic Shenzen's success – Shenzhen currently has a population of roughly 12 million as compared to IM's 1.5 million. In terms of Gross Domestic Product (GDP), in 2016, Shenzhen recorded about US$294 billion in 2016, 88% more than IM's GDP of US$35 billion.
Having said that, one of the crucial factors for IM's success will be the improved connectivity between Malaysia and Singapore. The daily traffic congestion on the Causeway and the Tuas second Link is a major problem.
The proposed High-Speed Rail (HSR) and Rapid Transit System (RTS) projects will go a long way in alleviating the congestion issues and encourage more people to live in IM and commute to Singapore for work.
(LIEW) IM's capability to replicate Shenzen's success very much depends on the macroeconomic and microeconomic factors in the coming years.
Economic vibrancy is vital, the local government must continue to offer business opportunities to both foreign and local investors by providing the necessary infrastructure and facilities/amenities. Besides that, support must be given to transform local businesses into international/cross-border ventures to ensure they remain competitive on a global scale.
With the scale of projects by Chinese developers in IM and construction of properties far outpacing demand, many are not optimistic about IM's future.
What do you think is in store for IM in the next 20-25 years? With an influx of these 'foreigner-catered' developments, how will Johoreans be affected?
(WEE) As mentioned before, the proposed HSR and RTS are extremely crucial in bringing IM to the next level. In any case, the current slump in IM is not an isolated one – with the global economic slowdown, markets globally are experiencing a rough patch.
Many believe that an upswing in oil prices and an improvement in global conditions will help bring in more foreign investments into IM in the future. The IM property market is facing a critical occupancy issue; hence it is crucial to attract more job-creating industries into the region.
It is true that there are several "foreign-catered" developments; but local developers are now offering more affordable housing products in line with the rakyat's affordability.
(LIEW) If these Chinese developers could bring in qualified Chinese nationals to live and work in IM, I believe that the supply-demand mismatch could be gradually solved.
The weakening Ringgit is an added incentive for foreigners to come into Malaysia. Johor, in particular, is a hotspot for Singaporeans, as the cost of living is comparatively lower for them here.
How will the inflow of foreigners affect inflation in Johor moving forwards? Will Johoreans be displaced due to the increase in the cost of food, goods & services, education/healthcare, etc?
(WEE) The inflow of foreigners into Johor has its pros and cons. The good news is that it will help spur local businesses; on the flip side, there is the possibility of inflation, especially for consumer goods.
Personally, I feel that the locals will adjust accordingly by looking for more affordable goods and move away from regular areas patronised by foreigners.
Locals will not be on the losing end in terms of services as government schools and hospitals are heavily subsidised for most of the rakyat. Those who can afford it will opt for the private colleges/ hospitals instead.
(LIEW) Looking at it from an economic perspective, the consumption of local goods by foreigners will activate the money inflow into the country. Foreigners will also take advantage of the weak Ringgit to purchase real estate in IM – which will help alleviate the oversupply issue.
It is the right time to purchase property for investment purposes as current property values in IM is still the lowest when compared to other prime cities in Malaysia, such as Kuala Lumpur and Penang, thus presenting a very attractive potential for capital appreciation growth.
Also, as the foreign ownership real estate is regulated and restricted, according to property types by the local government, Johoreans will not be affected in any way.
Foreign participation in IM's real estate market will step up the local economy and prevent it from remaining stagnant.
The consumption of goods by foreigners and any possibility of a decrease in purchasing power among locals will occur in selected areas only Even Klang Valley has its 'expat areas' such as Mont Kiara and Bangsar.
Any increment in the cost of living in Johor will be minimal. The inflow of foreigners will not cause any detrimental effects – in fact, the main contributors to inflation are currency fluctuations, government interventions and taxes.
Disclaimer: The information is provided for general information only. iProperty.com Malaysia Sdn Bhd makes no representations or warranties in relation to the information, including but not limited to any representation or warranty as to the fitness for any particular purpose of the information to the fullest extent permitted by law. While every effort has been made to ensure that the information provided in this article is accurate, reliable, and complete as of the time of writing, the information provided in this article should not be relied upon to make any financial, investment, real estate or legal decisions. Additionally, the information should not substitute advice from a trained professional who can take into account your personal facts and circumstances, and we accept no liability if you use the information to form decisions.