Dapur anda kecil? Tak mengapa! Ini caranya untuk menyusun ruang simpanan dapur anda untuk lebih berfungsi dan nampak lebih kemas.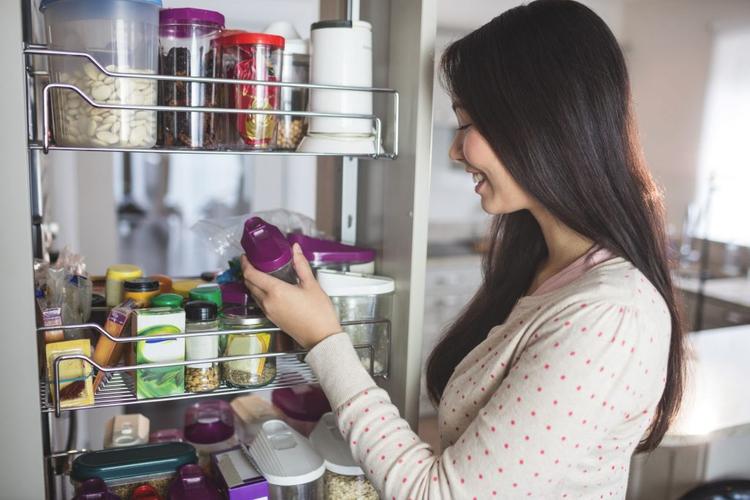 Bukan semua orang mampu untuk mempunyai dapur sebesar dapur Jamie Oliver. Kebanyakan kita terpaksa memanfaatkan kawasan kecil yang kita ada sebagai ruang dapur. Untuk membantu anda memiliki dapur yang tersusun, kami ada beberapa tip yang boleh menyelesaikan masalah ruang simpanan dapur anda.
1. Dapatkan rak besi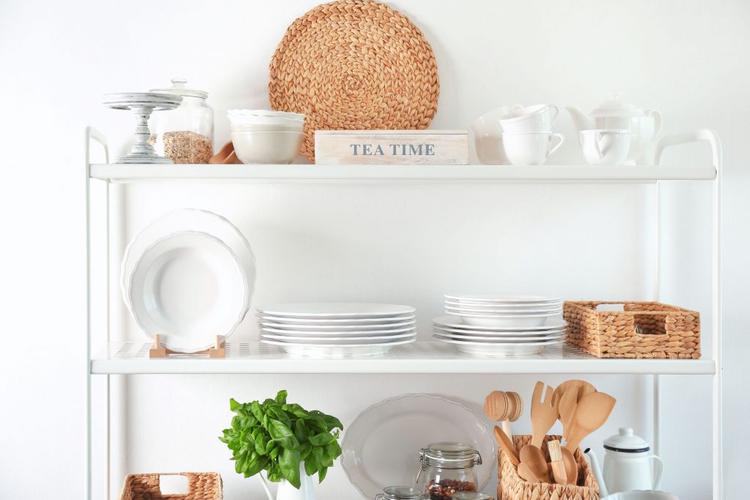 Kekurangan ruang simpanan? Gandakan para vertikal anda dengan rak besi untuk memberikan lebih banyak ruang bagi menyimpan peralatan dapur anda. Pastikan anda meletakkan barangan yang berat dan mudah pecah seperti pinggan dan gelas pada bahagian bawah rak dan barangan yang lebih ringan pada bahagian atas rak.
2. Letak jalur magnet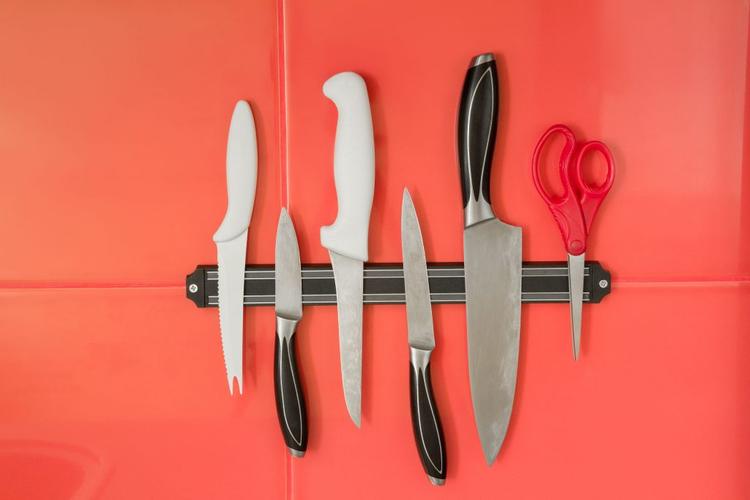 Jangan bazirkan ruang pada dinding dapur atau pada bahagian dalam pintu kabinet anda. Gunakan sepenuhnya. Letak jalur magnet pada dinding dan anda boleh susun pisau dengan melekatkannya pada magnet tanpa perlu mengambil ruang di atas kaunter dapur. Anda juga boleh lekatkan jalur magnet pada pintu kabinet untuk memaksimumkan penyimpanan.
3. Bahagikan ruang dalam laci anda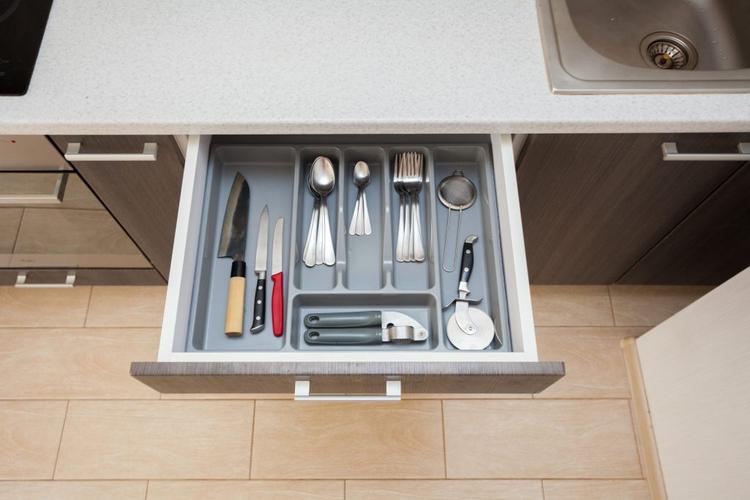 Susun laci dapur anda menggunakan pembahagi dan asingkan kutleri mengikut tempat yang disediakan. Percayalah, ia pasti menjimatkan banyak ruang.
4. Labelkan barangan anda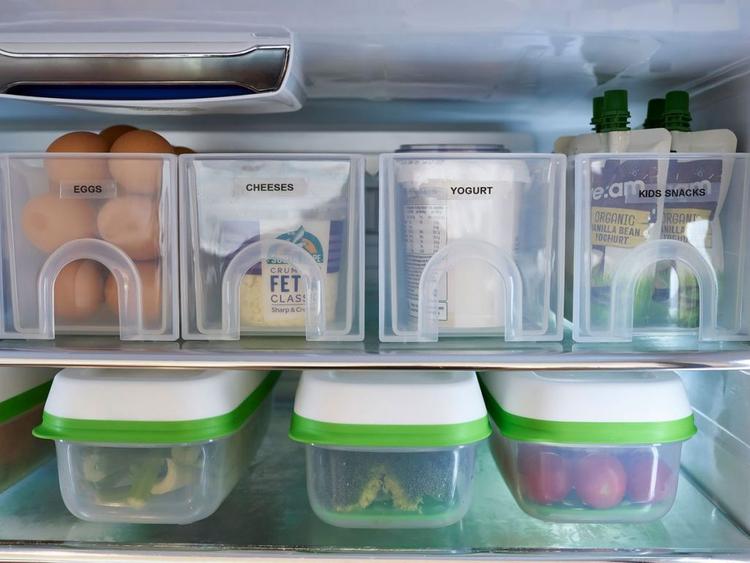 Walaupun kedengaran seperti membosankan, tetapi melabel barangan akan memberikan manfaat jangka panjang untuk anda. Melabel membantu anda memastikan barangan tersusun rapi dengan mengaturnya mengikut jenis. Selain itu, ia juga akan memudahkan anda sekeluarga untuk mencari dan menyimpan semula. Tip yang amat senang untuk memastikan dapur sentiasa kemas!
5. Gantung periuk dan kuali anda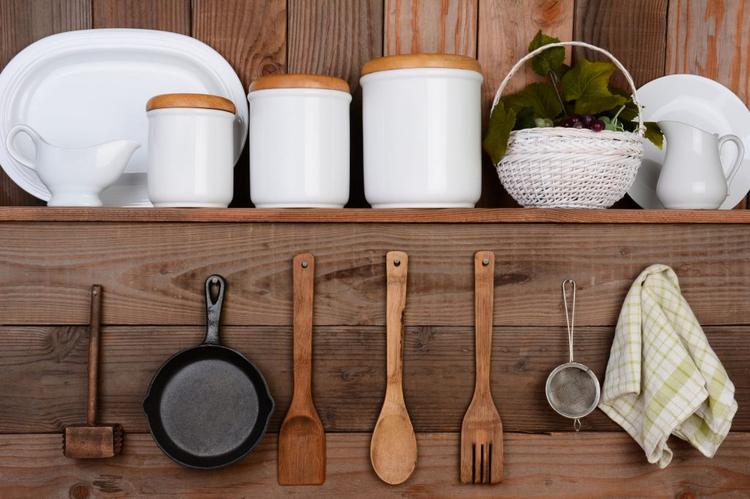 Periuk dan kuali mengambil ruang yang sangat banyak dan semua orang setuju tentang itu. Menyusun tindih dan membiarkannya di dalam kabinet hanya akan membuatkannya bercampur aduk. Ini satu idea untuk anda: Pasang rod penyangkut dan gantung dengan cangkuk bentuk S.
6. Simpan dalam bekas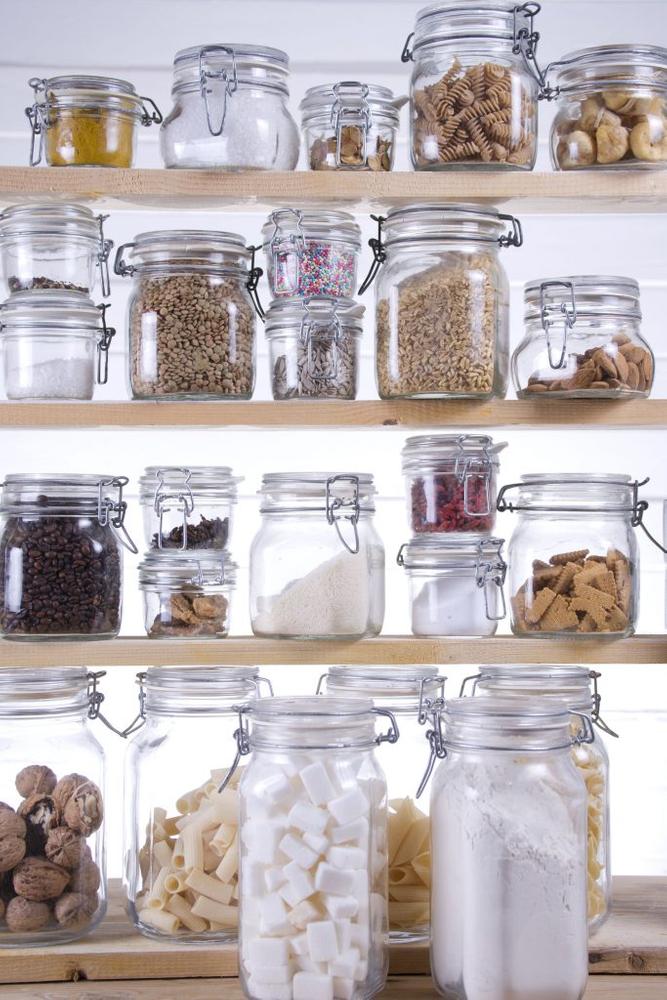 Bekas makanan bukan sahaja digunakan untuk mengekalkan kesegaran makanan anda. Ia juga boleh digunakan untuk menyimpan barangan dapur untuk memaksimumkan ruang simpanan. Barangan seperti teh uncang, rempah-ratus dan makanan kering boleh disimpan di dalam bekas makanan. Patutlah ibu selalu marah bila kita tersalah letak bekas makanan kesayangannya. Kita tak tahu betapa bergunanya ia!
7. Pertimbangkan untuk memasang para tarik keluar
Anda boleh buat ruang antara peti sejuk dan kabinet dapur berfungsi juga! Dapatkan saja para tarik keluar untuk mengisi ruang sempit itu. Ia boleh digunakan untuk menyimpan makanan dalam tin, rempah ratus dan botol-botol kecil berhampiran dengan tempat memasak.
8. Pasang sudut LeMans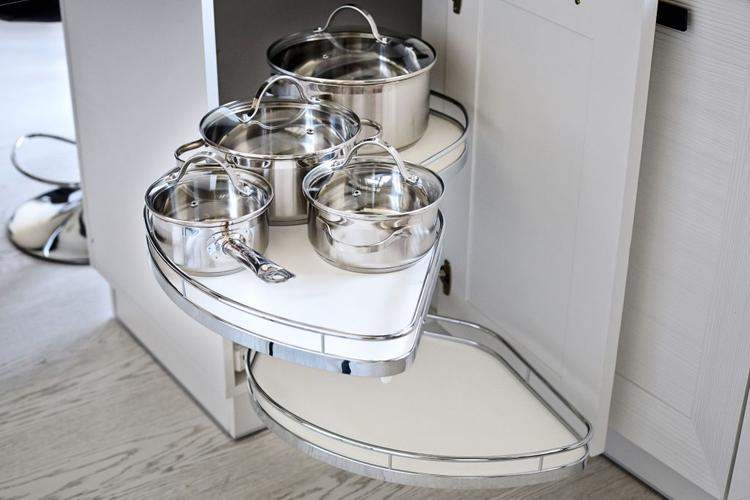 Para di sudut agak menyulitkan. Memang banyak ruang yang boleh digunakan untuk menyimpan barangan dapur anda tetapi pada masa yang sama, ia tidak begitu praktikal. Tidak ada siapa yang mahu merangkak dalam almari anda setiap kali anda hendak mengambil cawan sukat! Waktu inilah sudut LeMans memainkan peranannya. Ia membantu memanjangkan para keluar dari kabinet dan memudahkan anda mengambil barangan di dalamnya.
9. Gantung balang anda
Jika anda ada para gantung di dapur, jangan gunakan bahagian atasnya sahaja. Gunakan bahagian bawahnya juga. Caranya? Mudah! Anda boleh guna sama ada pistol gam panas untuk melekatkan penutup balang mason ke bahagian bawah para atau anda boleh skrukannya jika anda mahu ia lebih kukuh.
Disclaimer: The information is provided for general information only. iProperty.com Malaysia Sdn Bhd makes no representations or warranties in relation to the information, including but not limited to any representation or warranty as to the fitness for any particular purpose of the information to the fullest extent permitted by law. While every effort has been made to ensure that the information provided in this article is accurate, reliable, and complete as of the time of writing, the information provided in this article should not be relied upon to make any financial, investment, real estate or legal decisions. Additionally, the information should not substitute advice from a trained professional who can take into account your personal facts and circumstances, and we accept no liability if you use the information to form decisions.