We've created a cheat sheet on packing up your house so when the big moving day comes, you won't have to sweat it.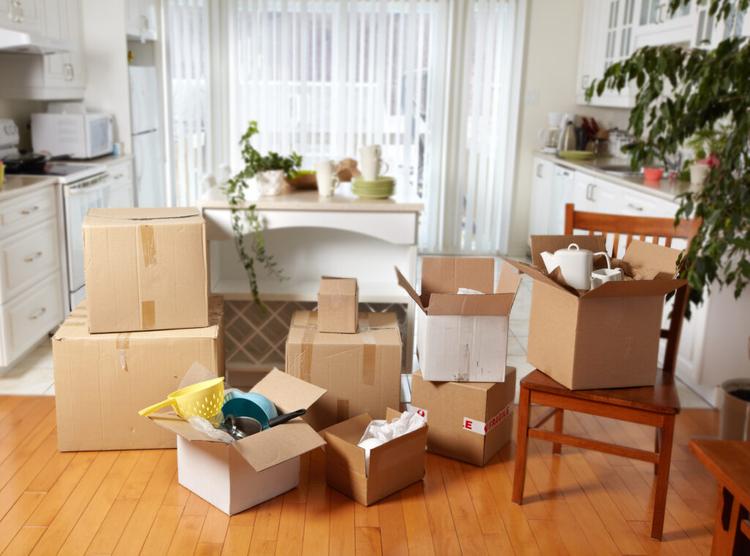 When it comes to packing and moving into your new home, the success of the endeavour really depends on how well you plan to make the process as smooth as possible. It can seem overwhelming to pack up an entire house, but these incredible packing hacks for moving are sure to help reduce your stress and even expenses.
1. Make a packing supply list
First things first, you'll need to make a list of packing supplies – these are items that you'll need when packing up your house items. This is important because you don't want to be caught mid-packing without the right supplies. It'll only slow you down and stress you out.
The obvious supplies you might need are boxes of various sizes, bubble wrap, tape, and markers or stickers for labelling each box. Other necessary items that are often forgotten include things like packing peanuts and packing paper to protect fragile items, plastic wrap for extra security, scissors or a craft knife, and even little ziplock bags to organise smaller items.
Armed with this list, you can then stock up on packing essentials before starting to pack for your move.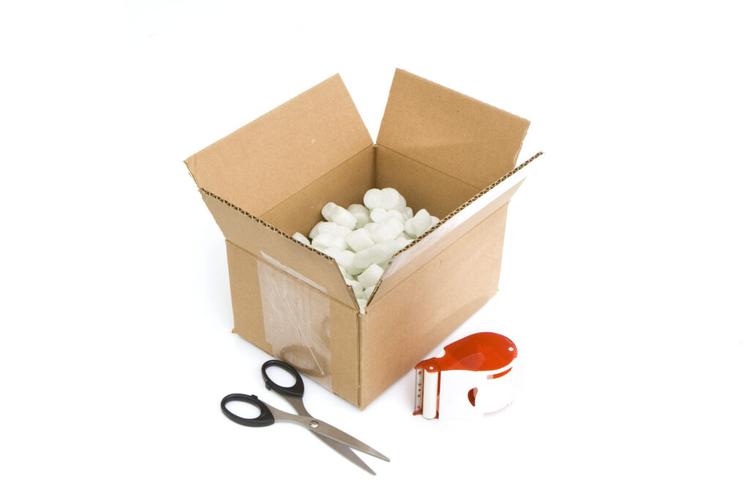 2. Pack and label your boxes by room
When tackling any major task – like packing up an entire house – you shouldn't underestimate a well-thought-out strategy. A foolproof method is to break down the task into more manageable sized pieces. In this case, packing one room at a time.
The benefits of this are two-fold. First, you'll be able to label your boxes of items according to the rooms they are in. This makes it easier for you to unpack later. You'll know what's in each box and where each box should go before you even begin to put things away. It streamlines the entire moving process.
The second benefit of packing and labelling your boxes by room is the feeling of accomplishment after each room is packed up. Instead of having to wait till the entire place is boxed up, celebrating the small incremental wins will be more motivating and keep you going. It's a way to build and sustain momentum for such a monumental process.
3. Clean as you go: Keep/throw/recycle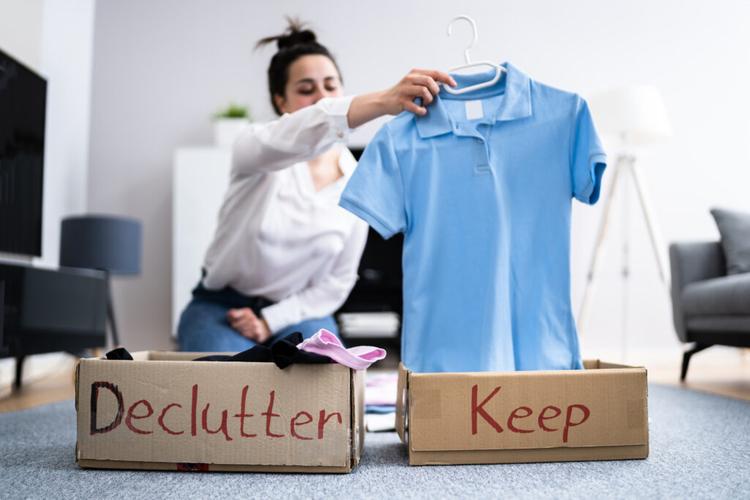 Another useful packing tip is to clean as you go. Moving is the perfect time for an effective and thorough spring cleaning as it's probably the only time when you'll come face to face with literally everything you own. Before you pack something away for the move, think about whether you actually want to take that item with you. Do you need it? Do you even want it?
A good rule of thumb is to sort them out into keep, throw, recycle, or donate piles. The stuff you want to keep can go in the moving boxes; anything that you want to throw goes straight into the bin. You can have a designated 'RECYCLE' and 'DONATE' box for the rest. When you're done packing up, you can easily drop those boxes off at the recycling centre or a donation collection point.
4. Pack heavy items in smaller groups
Whether you end up carrying the boxes yourself or enlist the help of some strong friends, it's a smart idea to pack heavier items in small groups. Big, heavy boxes can be unwieldy and difficult to handle. There's also the risk that the box will give up under all that weight.
For things like books, tick with 10 to 15 books per box instead of stuffing as many books as you can into one really big box. This applies to ceramics too, which can get very heavy when bundled together. You don't want to accidentally drop a box full of ceramics that is too heavy, after all.
5. Pack an essentials box
A packing hack for moving that is often overlooked is to make sure you pack a box of essentials. These will be things that you'd pack the last few nights before you move and open the first few nights after you move but before unpacking everything. These essentials would include your toothbrush, towel, a change of clothes, phone chargers and some basic kitchen items like plates, cups, and cutlery.
You'll want to have these items easily accessible instead of having to dig through different boxes. Even if you did follow tip #2 and labelled your boxes by room, having your essentials in the same place means you'll only have to find a single box to deal with instead of wading through several boxes.
6. Pack appliances and electronics carefully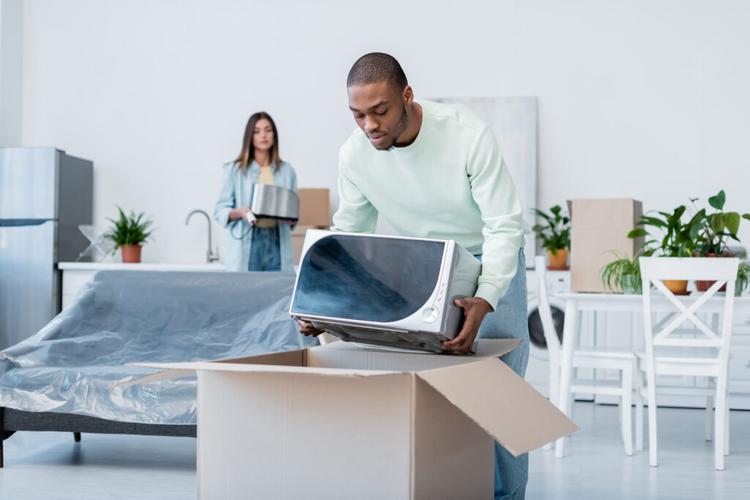 Some of the most daunting things to pack are appliances and electronics. These items come with plenty of delicate parts behind their sleek exteriors and they don't like to be jostled. So, when packing appliances like your microwave, printer or desktop computer, you'll want to do it as carefully as you can. Read the instruction manuals to make sure you're disconnecting them properly.
A good tip for packing up your fridge, for example, is to make sure to leave enough time for it to completely defrost. Also, make sure to drain your fridge before you pack it up to be moved.
Of course, with any electronics, you'll want enough packing peanuts to keep them secure in their boxes. You'll also want to make sure you pack the respective cables in the same box where possible to keep everything together. And don't forget to label them clearly as fragile.
7. Disassemble your furniture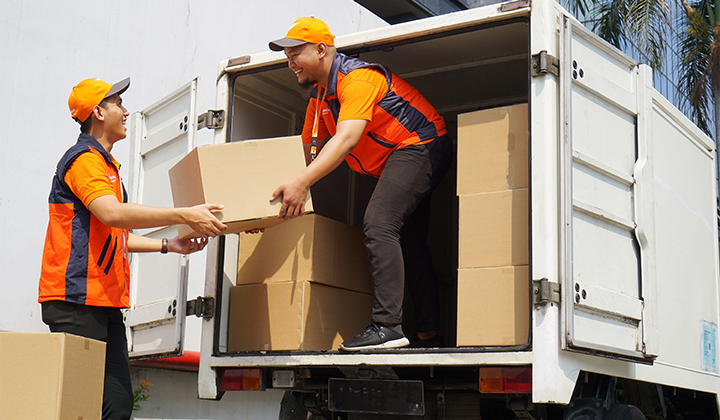 Perhaps the most daunting part of relocating is moving the furniture. Often big and heavy, furniture can be a challenge to move around.
One thing you can do is disassemble your furniture to make it easier to pack up and move. When you do this, it's best to label each part and ensure the parts are packed together for easy reassembling later on.
Alternatively, you could hire a moving service to do this for you. For example, Lalamove now offers more than just a delivery service. You can also add on the Dismantle and Assembly service when you book a Lalamove vehicle to ease your moving process!
This service is equipped with a driver and two helpers to handle the dismantling and reassembling of your furniture, as well as loading and unloading of boxes to your new house or office within Klang Valley. It'll save you from a lot of stress!
The service also comes with GPS tracking that shows you the status of your furniture in real time for your peace of mind. Lalamove Dismantle and Assembly service is also available on-demand via the Lalamove App for last-minute moving, or you can schedule your moving up to 30 days in advance.
Here are the steps you can follow to book the Dismantle and Assembly service in the Lalamove App:
Step 1: Select the preferred date and time for delivery.
Step 2: Fill in the preferred locations for pick up and drop off points within Klang Valley only.
Step 3: Select Small Lorry 10-ft/Medium Lorry 14-ft/ Large Lorry 17-ft under available vehicles.
Step 4: Under Additional Service, select 'Dismantle + Assemble + Loading with Driver + 2 Helpers'.
Step 5: Tap 'Next' to review the order details.
Step 6: Tap 'Place Order' and enjoy fast and reliable house moving with Lalamove!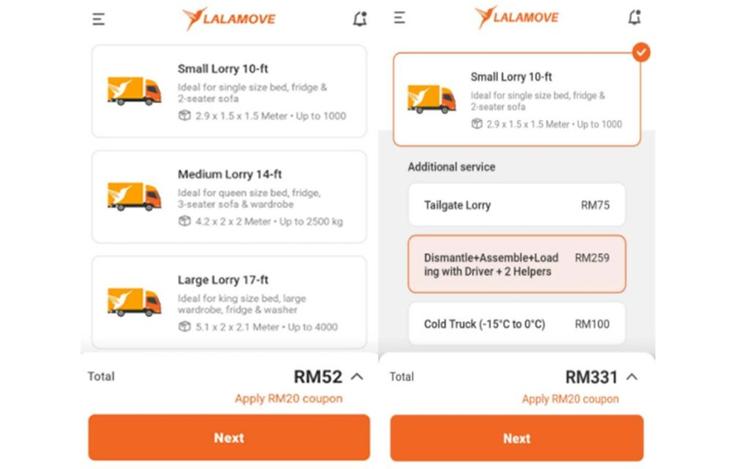 To sweeten the deal, Lalamove is offering an exclusive discount for iProperty readers. Just use the code LALRY20 to enjoy 20% off your first Dismantle and Assembly service with Lalamove*. But hurry, this offer is only valid until 10th April 2022, so don't miss it.
Book Dismantle and Assembly service with Lalamove now!
*The discount value is capped at RM40.
Disclaimer: The information is provided for general information only. iProperty.com Malaysia Sdn Bhd makes no representations or warranties in relation to the information, including but not limited to any representation or warranty as to the fitness for any particular purpose of the information to the fullest extent permitted by law. While every effort has been made to ensure that the information provided in this article is accurate, reliable, and complete as of the time of writing, the information provided in this article should not be relied upon to make any financial, investment, real estate or legal decisions. Additionally, the information should not substitute advice from a trained professional who can take into account your personal facts and circumstances, and we accept no liability if you use the information to form decisions.