There are as many traditions and ceremonies for house moving as there are vibrant cultures and religions in Malaysia.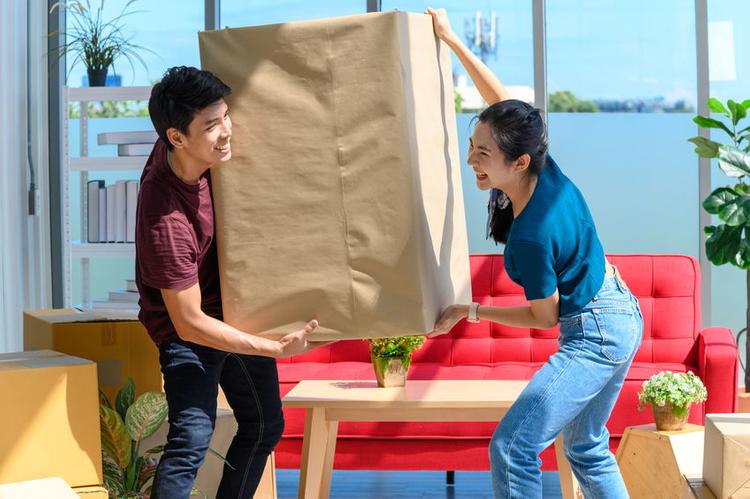 ✉️ Subscribe to us on Telegram to see more content like this.

Malaysia, perhaps more than some others, is a truly multicultural country with a unique tapestry of religious beliefs and ceremonies. This extends to most corners of our lives, including the act of moving into a new home.
This does make sense. After all, moving into a home is an important step in our lives. A home represents a place of safety and refuge for all of us. So it goes without saying that there would be many ceremonies and rituals around the act of moving into a new home.
We've listed some of the more common Malaysian customs, ceremonies, and rituals when it comes to housewarming.
SEE WHAT OTHERS ARE READING:
? Let's take a look at the 5 types of traditional Malay houses in Malaysia.
? Here are 5 feng shui tips to consider before buying a house.
Muslim Moving-In Rituals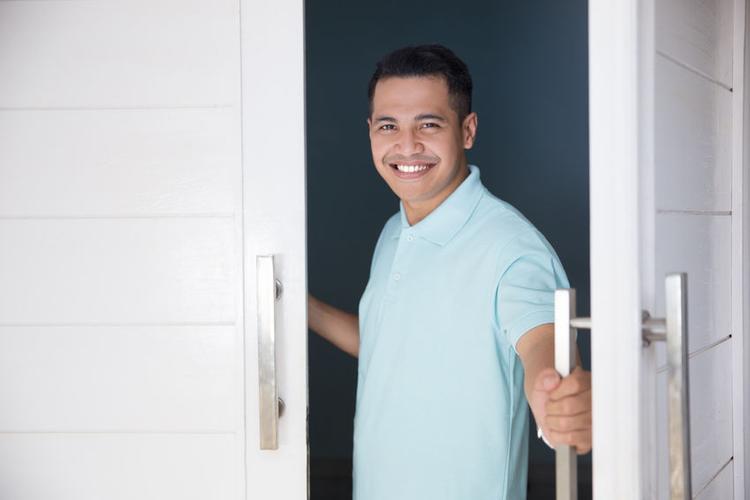 The main basis of Muslim rituals when it comes to moving into their new home is thankfulness to God for blessing them with the house. The exact ritual involves a few steps.
Step 1: Reciting the Azan at home
The ritual begins with a reading of the 'bismillah', with people entering the house right feet in first. Then, the Azan is recited at the four corners of the home. This is done to chase all evil spirits out of the home. If the home is a two-storey home, it is done on both floors.
Step 2: Clean your new home
Then, do a thorough cleaning of your new home — not only because it is unknown who the previous owner is or what the previous owner has done, but also because the devil does not like to enter into a clean home.
Step 3: Read the Surah Al-Baqarah
The Surah Al-Baqarah, the longest chapter in the Quran, is read after the home is cleaned. This chapter is considered effective in chasing any evil spirits out of the home.
Step 4: Read the Surah Al-Fatihah, Surah Yassin, and Surah Al-Ikhlas for seven days and seven nights.
The first seven days in the new home is considered to be crucial for the well-being of the family that will be living there. The reading of these chapters for seven days and seven nights will free the home from the influence of evil spirits. Some water to be used as 'air Yassin' is prepared for protecting the home.
Step 5: 'Fence' your home properly
This doesn't refer to a physical fence but a spiritual one. This is done by sprinkling 'air-Yassin' around the perimeter of the new home to protect it from invading evil spirits.
Step 6: Have a 'kenduri' for family, friends and neighbors.
Family, friends, and neighbours are invited to the home for a housewarming feast as an act of thanksgiving.
Chinese Moving-In Rituals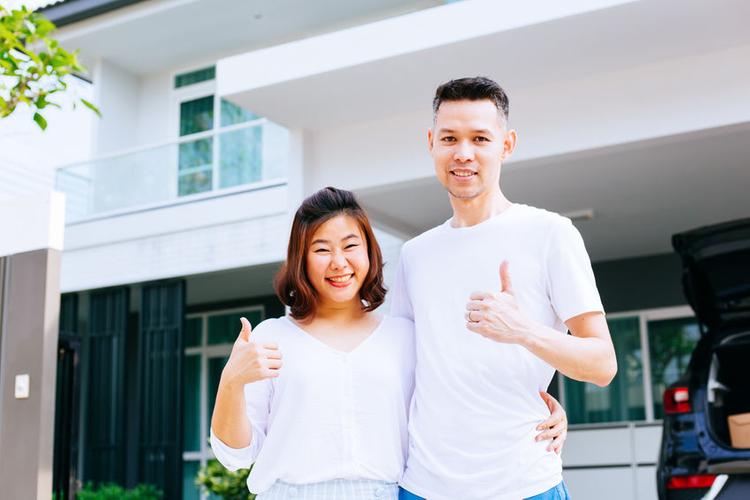 There is an extensive list of Chinese housewarming rituals that are conducted when moving into a new home. Below are some of the common ones done by people.
1. Find an auspicious move-in day
The first thing one must do is to find an auspicious move-in day. This is done by referring to a Feng Shui master who will pick a good date for you to move in based on the Tung Shing divination guide/almanac. The essence of selecting an auspicious day is based on finding the right space-time point for specific events. This is done by choosing a date with a harmonious relationship between the place, time, and people related to the event for good fortune. Moving in on an inauspicious day will only court bad luck and disaster.
2. Hanging a red cloth at the entrance of the home
Hanging a red cloth above the main entrance is commonly done to represent 'ushering good luck into the home' and to prevent evil spirits from entering the home.
3. Using auspicious items
Another very common practice is to have the eldest member of the family enter the house with a lucky item such as a pineapple, a pail of rice, or money. Some may roll a pineapple all around the home while saying auspicious phrases such as 'Wishing you good health and prosperity' or 'Wishing you great joy and happiness'. This will 'bless' your new home and ensure your stay will be filled with abundance and prosperity.
4. Leaving the light on for three days
There is also a ritual where all the lights in the home are turned on for three days and music blasted across the house. This is done to create a lively atmosphere to welcome positive energy into the home.
5. Ushering a new beginning
Some people place a stove in front of the main door, with each family member living in the house needing to cross over the stove in sequence while shouting out auspicious words. This is done to represent a new beginning and leaving the 'bad luck' behind.
 6. Cooking rice balls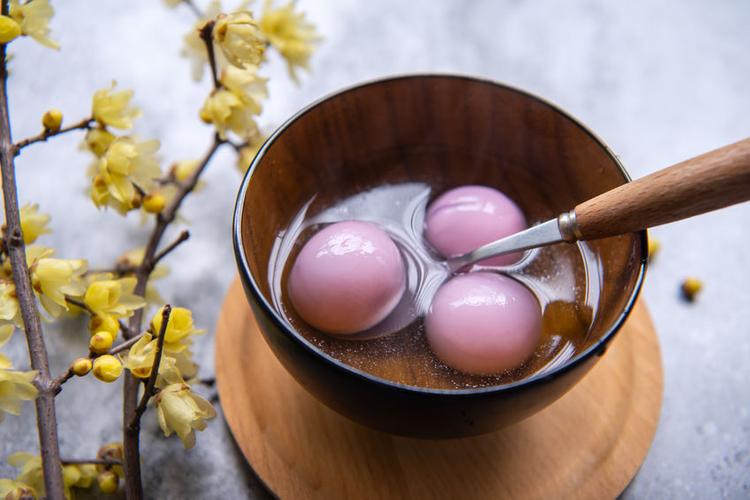 Cooking glutinous rice balls in the kitchen and eating them as a family is done to represent family union and the growth of health.
Read more: 11 house moving services in Malaysia
Hindu Moving-In Rituals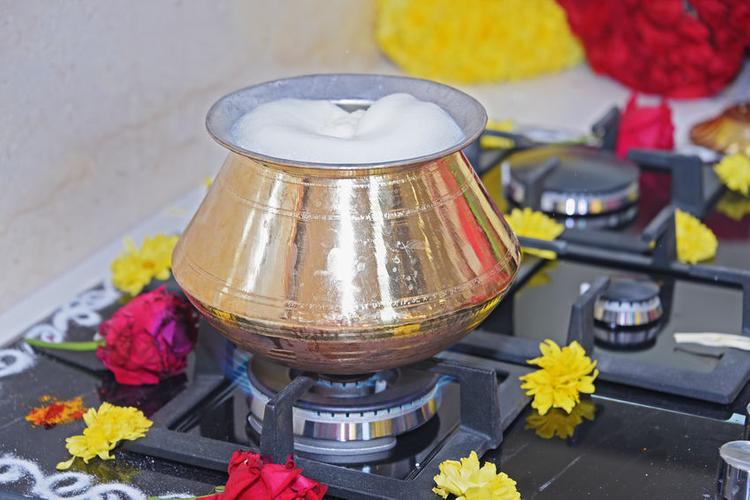 Hindus living in Malaysia may conduct a "Griha Pravesh" before moving into their new home. This ritual involves a few steps of preparation and can be conducted either by the head of the home or a priest. This starts with choosing an auspicious date based on the Hindu calendar. Similarly, this is done to court good luck for the home so if you move in on an inauspicious date, you may be attracting bad luck.
Preparing for Griha Pravesh
For the home to be conducive for the Griha Pravesh, it has to be complete, meaning all renovation work is done and the home is cleaned thoroughly. This is because the ritual signifies entering a new and complete phase in life with your new home. In addition, a clean and welcoming home will usher in positive energy into your home for the ritual.
On the day of Griha Pravesh
On the day of the ritual, the entrance of the home is decorated with flowers and fresh mango tree leaves. A rangoli, the beautiful Hindu art created on the floor usually seen during Deepavali, is drawn to signify prosperity and good luck. A prayer room is set up in the home displaying a picture of the family's patron God. A lamp with oil will be prepared as well. The 'puja' (a worship ritual) is then performed and the family will then step into the home with a 'kalash' (a metal pot) filled with milk or water.
It is considered auspicious for the men to step into the home with their right foot and the women with their left. As a symbolic gesture, milk will then be boiled in a brand new pot until it overflows and offered to the family's patron God and guests. This is done to symbolize the abundance of prosperity and food which will be bestowed onto the new home. Holy water that is blessed is then sprinkled around the house to banish evil spirits and negative energy.
Christian Moving-In Rituals
Christians who move into a new home will have a ceremony called a house blessing. They can either do this with church members or a church leader. A prayer of protection and cleansing is conducted as anointing oil is used to mark all the doorways, windows, and entrances of the home. This is done so that all entrances into the home are protected from unclean spirits and ensuring peace within the home. The church members or church leaders will say a closing prayer of blessing and protection for the family who will be living in the home.
Read more: How much does it cost to move to a new house in Malaysia?
Sikh Moving-In Rituals
Sikh practices when it comes to moving into a new home centres very much on prayers and a reading from the "Guru Granth Sahib" by a "Giani" or holy person. Some homeowners may choose to recite the entire book non-stop in the new home, which takes approximately 48-hours. Specific prayers are also done depending on the time of the day – 'Asa Di Var in the morning, 'Sukhmani Sahib' in the afternoon and 'Rehraas Sahib' in the evening. Hymns are then sung followed by an "Ardas" which is a three-part appeal to God for blessings on the house and the family living in it. Some variation of this ritual may involve inviting five Gianis, serving them food followed by an Ardas.
Iban Moving-In Rituals
As far as Malaysian ethnic groups, the Iban people of Sarawak have a specific housewarming ritual called "mandi rumah" or sometimes called "masu rumah". This is translated to 'wash the house'. Curiously, the practice has nothing to do with a cleansing ritual but is in actual fact more a festival involving various symbolic gestures. This includes making a ladder for the new home used for a ritual called 'beban tangga' and the preparations and cooking of offerings that will be made to the gods at the feast, which is the culmination of the ritual.
As Malaysia is home to many cultures, religions, and ethnic backgrounds, our list covers only a select few traditions and rituals when it comes to moving into a new home. Even with the ones we've listed, some of the more minute details may vary depending on specific familial, ancestral, or religious practices. This speaks volumes of the rich cultural tapestry we have here in Malaysia.
TOP ARTICLES JUST FOR YOU:
? Malaysians share their worst landlord stories.
?  8 Iconic buildings around Malaysia: Then and Now.
? Moving house checklist: Tips to plan and prepare for your move.
Disclaimer: The information is provided for general information only. iProperty.com Malaysia Sdn Bhd makes no representations or warranties in relation to the information, including but not limited to any representation or warranty as to the fitness for any particular purpose of the information to the fullest extent permitted by law. While every effort has been made to ensure that the information provided in this article is accurate, reliable, and complete as of the time of writing, the information provided in this article should not be relied upon to make any financial, investment, real estate or legal decisions. Additionally, the information should not substitute advice from a trained professional who can take into account your personal facts and circumstances, and we accept no liability if you use the information to form decisions.