This guide on basic home renovation costs according to the different areas in a house will help you get started on your remodelling journey. Also, find out what are the key renovation items you can't avoid, other cost factors to consider for a home renovation and interior design cost estimates.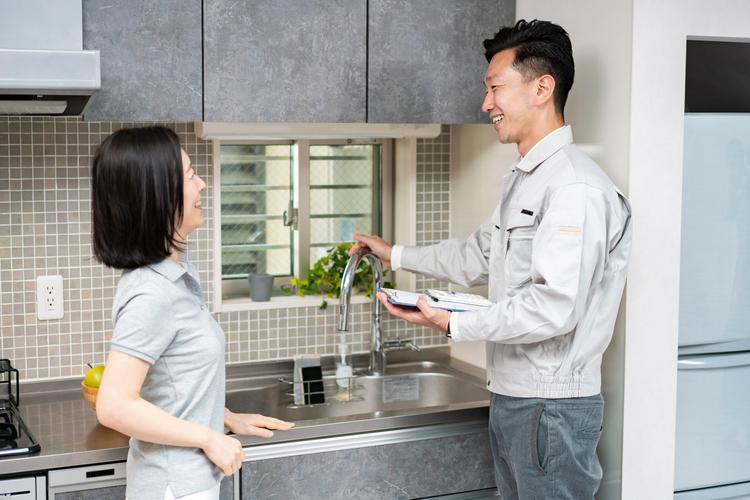 Renovation is usually an inevitable outcome when someone buys a house. Even if you purchase a new development from a developer, at the very least you would need to get someone in to do the lighting because most homes do not come fully equipped with complete fixtures and fittings.
If you've purchased a subsale property, the cost can grow more exponentially depending on the state of the home – your renovation expenditure might include plumbing, electrical and appliance costs.
As such, we felt it would be useful to give a basic guide on the important things you should consider when renovating a home and just how much you should be looking to spend on different areas of the house.
1. How much does it cost to fully renovate a house?
Generally, this depends on how extensive of a renovation you plan to do, the size of the home and the services you engage from the contractor. The range can be significantly different depending on your expectation. So, what we would do is make some general assumptions just to give you an idea.
The projected budgets and estimated costs below are based on an average-sized condominium that is about 1,000 – 1,500 sq ft.
How much should you budget for a house renovation?
Low (RM20,000 to RM30,000): This would include basic fixtures, painting, and minor wet works such as plaster ceiling and plumbing and simple cabinets for medium to a small kitchen and maybe a small wardrobe.
Medium (RM31,000 to RM60,000): This would entail all the above plus some more significant wet works such as knocking down walls, larger wardrobe and kitchen cabinets, and more installing design-centric options such as laminate/vinyl flooring.
High (RM60,000 and up): This budget would entail everything above plus upgrades on foundational things such as electrical wiring, plumbing, and toilet. You're looking at this if you're taking over an older condo because of the need for more foundational work.
2. The largest home renovation costs you can't avoid
There are just some items you can't avoid when renovating your home. These items are usually the ones that cost the most for you as well so do take note of them.
Kitchen cabinets
Unless your unit comes bundled with pre-installed kitchen cabinets, this is probably the most common item that's located on someone's renovation bill. While you can opt for more expensive (admittedly sturdier) materials like aluminium and plywood, if you opt for the standard melamine and solid surface combo, it's a lot more affordable.
Rough Cost: RM5,000
CHECK OUT: 9 best kitchen cabinet materials to choose from
Wardrobe
A wardrobe is an essential item in your bedroom. You can make do with open-hanging racks and even a standard one off the shelf but most homeowners in Malaysia take the option of built-ins because they last longer and they can be built to customization depending on the size and height of your bedroom wall.
Rough Cost: RM5,000
Wet works
If you are changing any tiling, flooring, or hacking them you could be looking at a sizeable wet works charge. Again, you may opt to do none of these things for newer units, but for older ones, some wet works are most definitely inevitable. This would include work such as hacking down walls, tiling, cement work and plaster ceilings.
Rough Cost: RM5,000
Electrical work
If it's a new unit, there really isn't much to spend besides the cost of lights and plaster ceiling (assuming you are opting for downlighting) However, if you've bought an older unit and would need to overhaul the electrical wiring for the home and maybe change the system to a newer phase of wiring then this would add up to a significant amount as well.
Rough Cost: RM10,000 onwards
Plumbing work
Some plumbing work is probably inevitable, either regarding your kitchen sink, your washing area or toilet renovation. If it's an old house you've just bought, then you may have to do an overhaul of your pipes, toilet tiles and waterproofing which will add up to quite a pinch.
Cost: RM10,000 onwards
General contractor
Unless you plan to coordinate all the various subcontractors, chances are you are going to have to hire the services of a general contractor who will supervise the renovation for you and engage the various subcontractors for your project. For many people, between work and home commitments, this is a sensible option. Their costing is harder to quantify because it is not always itemized and is already worked into the mark-ups for all the subcontracted work.
Rough Cost: 10-15% of the overall budget
iProperty Transactions: Get the latest subsale property transaction data for FREE to help you make the best-informed property decisions.
3. Breakdown of renovation costs by areas in a home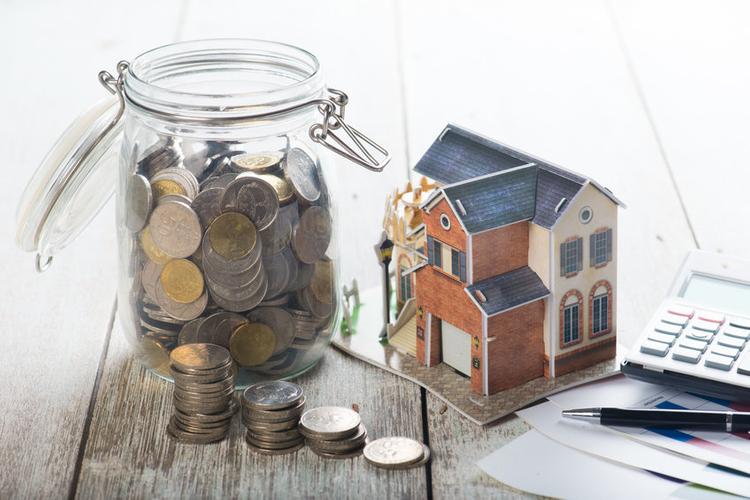 Living room
This is probably the place you need to spend the least on unless you have very grand ideas about watching Netflix in a space that looks like the Great Gallery in the Schönbrunn Palace in Vienna. Otherwise, the main cost you would be looking at here is for the lighting fixtures and the plaster ceiling, assuming you plan to use downlights, which most people do these days.
Cost:
Lighting (RM300)
Plaster ceiling (RM1,000)
Overall: RM1,300
Bedroom
The same lighting and plaster ceiling costs apply but the main thing you would be spending on in this space would be a wardrobe as mentioned before. Of course, you can also opt to buy one off-the-shelf at a place like Ikea but the costs in some cases may vary very little from a custom fit one that will fit your space floor-to-ceiling. There is also the making and installation of blackout curtains for added comfort.
Cost:
Lighting (RM200)
Plaster ceiling (RM600)
Wardrobe (RM5,000)
Curtains (RM1,000)
Overall: RM6,800
Bathroom
A lot of new developments come pre-packaged with an internal heater, so you won't have to worry about that cost. Again, you would need to spend on lighting fixtures. You may also need to install a simple cabinet below the sink for neat and easy storage of toiletries. In some cases, you may also need to install a shower glass for your shower although, in some new housing developments, these are usually already installed.
You may require some waterproofing done in your toilets, even for newer units as sometimes there are still leakages to units below you. If it's covered within your defect liability period then you may be able to get your property developer to cover it, otherwise, you would need to budget for it. This would involve hacking out the existing tiles, waterproofing and retiling the bathroom floor.
Cost:
Lighting (RM100)
Plaster ceiling (RM300)
Cabinet (RM600)
Wet works and Waterproofing (RM3,000)
Overall: RM4,000
Kitchen
The main thing you will spend here would be on the kitchen cabinets. Again, the kitchen cabinet price would depend on the size of the cabinet and the materials used. Our estimate below is based on a medium-sized kitchen with the most economical materials used. If you're lucky, the unit you purchased may come with pre-installed kitchen cabinets and appliances like a cooking hood, a hob and even a built-in oven so you won't need to spend on these things.
Cost:
Lighting (RM200)
Plaster ceiling (RM500)
Cabinets (RM5,000)
Overall: RM5,700
Balcony/Yard
Besides lighting, one of the things you may want to consider installing, assuming if your unit doesn't come with one, is a faucet at the balcony. This makes washing and watering your outdoor plants a lot easier. However, while it may sound simple, it may require some significant work as the water source would need to be obtained from either the kitchen or bathroom and the pipes concealed in the plaster ceiling.
Cost:
Lighting (RM50)
Faucet RM50)
Wet works and plumbing (RM1,500)
Overall: RM1,600
4. What are some other cost factors to consider for a home renovation?
Renovation permit for landed properties
If you are going to be doing substantial renovation on a landed property (extensions, changing of doorway position, etc) that will change the façade of the property then you would need to apply for a renovation permit with your local municipal council.
Obtaining this permit would require you to engage an architect to draw up a plan of your house design that can then be submitted with the required paperwork for approval. As such the amount, depending on the size and complexity of the project could amount to quite a pinch. Just as a rough gauge, if you are doing a two-storey extension on your landed property, you can expect to pay about RM3,000 for the architect's consultation fees which include site measurement and drawing of the plan for the form submission.
On top of that, you would be expected to put down another RM2,500 collectively for the processing fees, a deposit as well as waste bins for the disposal of your renovation waste. This would all again, depend on the scale of your renovation. The deposit will be refunded assuming your build is done according to the approved plan.
If what you have planned is very extensive like a structural rebuild of the house, then you would also be required to engage an engineer to draw up a structural submission to endorse the safety of your plan. This is will be determined by your local municipal council.
Renovation deposit
While this amount is refundable once your project is complete, you would need to budget it because depending on the length and timeframe of your renovation, you may not have access to it for a while. Most condos would require you to have it in place even when doing basic cabinetry work. That means that if you are planning to do your renovation in phases, you may have to keep your deposit there for a sizeable time.
The amount may depend on the condo and in some cases the size of your condo, but it is usually around RM2,000 and above.
SEE WHAT OTHERS ARE READING:

Home Renovation: What approvals to obtain and other tips for house owners

4 ways you can finance the renovation of your dream home
5. Interior design cost for a home renovation/remodelling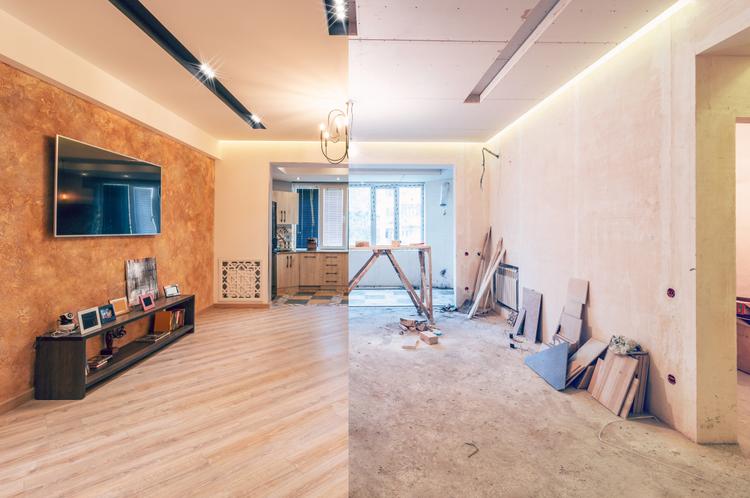 Most interior design (ID) prices in Malaysia that are structured by larger firms tend to be 'turnkey projects' where the firm you engage would be responsible for the end-to-end design, renovation and sourcing of major furnishing up till the keys are handed to you. The home is usually in move-in condition by the time they are done.
Smaller firms may be willing to have a more customized design for you based on different areas of the home
On average, if you're using an interior designer for a medium-sized condo that's between 1,000 to 1,500 sq ft, no matter how simple the design, you are looking at a cost that would be upwards of RM150,000 – RM200,000. If you go for a more luxurious design on a space that's larger, ID costs can easily go up to even RM800,000 for turnkey projects. ID work done on a landed home, no matter how simple, would cost you upwards of RM500,000.
Important note: While you may be more comfortable with a firm that quotes you a fixed figure for a build from the start and promises not to adjust the price, be slightly vary of this. Ensure that they commit also to the quality of materials. This is because there is a danger that some ID firms would quote you a fixed figure from the start and end up compensating for the rising cost of materials by giving you more inferior materials, which may not last as long. If you are someone with some elbow room in your budget and you are particular about the materials used, you may opt for a firm that would bill you for each phase of the project based on the cost of materials at that time. This will ensure you get the quality you want.
CHECK OUT: Top 20 interior design (ID) firms in Malaysia
Check out properties for sale
6. Should property investors spend money to renovate/remodel their rental property?
If you are someone who has just invested in a property and plan to rent the property out, what kind of renovation should you be looking at doing and is it even worth spending that money?
Creating a more tenantable property
The rental market is really competitive these days. For the most part, people are looking for a more affordable deal. Many people have had to lower their rental amount to secure tenants, although there is a limit to how low you can go.
One way to stand apart is to invest some money into your unit to make it stand out from the other people in your development who are looking to rent their place out as well. Tasteful things such as a nice kitchen, beautiful flooring, good lighting and a paint job can make your unit more rentable.
Better rental yield
Properties that are well-renovated or have ID work done is usually able to command a better rental yield than a bare unit that looks rundown. In some cases, this can be as high as 10 – 20% more.
Renovate according to the target tenant
Nonetheless, it doesn't mean that if you sink a lot of money into renovating your place the demand for it will be high and the rental yield will be higher.
For example, if you have a small studio or loft in a business district, then it may be more worth it to sink a little more money into some renovation but more specifically, furniture and appliances to make your unit move-in ready given your unit will be targeted by single professionals who may not have a lot of furniture and appliances of their own.
On the flip side, if your property is a larger unit in a suburban area with a more family-centric feel, you may want to keep the appliances to the bare essentials like air-conditioners and a refrigerator given there is a good chance that your unit may attract families that may have furniture or appliances of their own. Instead, sinking more of your budget into the actual unit like doing up a classy bathroom, an airy kitchen and nice laminate flooring may make your unit stand out more.
We hope that this guide has given you some idea of what a renovation project would roughly cost you. Again, these are just rough estimates because there are many factors that affect the price of renovation work such as the size of your space, the quality of materials and fixtures and the complexity of the work. For example, something as simple as a sink tap could cost you anything between RM60 – RM2,000. The solution is getting the closest compromise between what you want and what it will cost you.
If all fails, do your renovation in phases, starting with the most intrusive ones like wet works and tiling and leaving things like the cabinet and wardrobe work to later when you can afford them. Point is, it is entirely up to you to plan for the renovation you want.
TOP ARTICLES JUST FOR YOU:

Can your local council stop you from growing trees and plants outside your home?

What should you do after a house renovation?

Disclaimer: The information is provided for general information only. iProperty.com Malaysia Sdn Bhd makes no representations or warranties in relation to the information, including but not limited to any representation or warranty as to the fitness for any particular purpose of the information to the fullest extent permitted by law. While every effort has been made to ensure that the information provided in this article is accurate, reliable, and complete as of the time of writing, the information provided in this article should not be relied upon to make any financial, investment, real estate or legal decisions. Additionally, the information should not substitute advice from a trained professional who can take into account your personal facts and circumstances, and we accept no liability if you use the information to form decisions.