Not only is herb gardening a therapeutic and fulfilling hobby, but you get to (literally) reap the fruits of your labour too!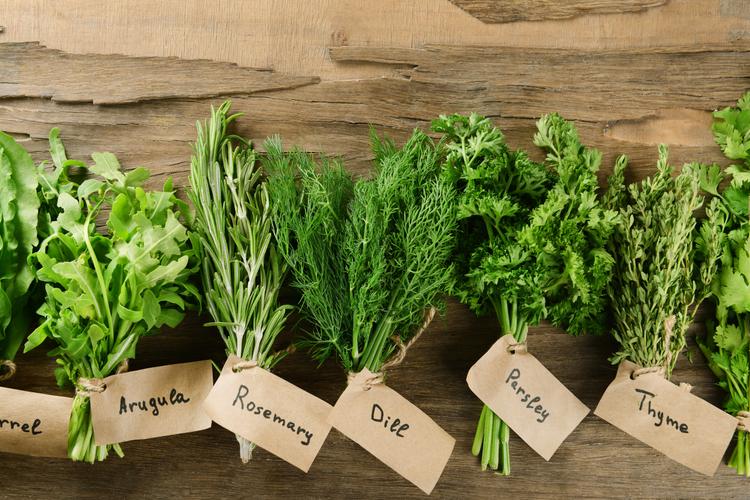 This article was updated on 25 August 2020. 
Growing your own kitchen herbs is as easy as ABC. Forget the mayonnaise, chilli sauce and MSG, spice up your food with some good ol' fresh herbs instead. Not only can they add flavour to your favourite dishes, but their health benefits can also be life-changing.
To nurture a garden is to feed not just on the body, but the soul.
–Alfred Austin–
Most culinary herbs and spices are pretty easy to grow too, you can either grow herbs indoors, in your herb garden, put them in containers with good drainage or through hydroponics. We have shortlisted seven herbs for you to check out; it doesn't matter if you have a backyard or not as they can easily fit on your windowsill or condo balcony.
The best part is they all have one thing in common – they require very little maintenance. All they need is good air circulation and most importantly, no green fingers required!
If you've been wondering which herb is easiest to grow, look no further than here!
How to grow herbs?
Growing herbs is not as complicated as you think. Like most plants, they like to be out in the open to soak up the sun. Give them at least six hours of full sun to thrive. Aside from lighting, the type of soil you chose is important as well. They need to be planted in pots with good drainage and go for neutral to alkaline soil. A good rule of thumb is to water your herbs once a week. They don't require fertiliser to grow. In fact, overfeeding can dilute the flavour of the herbs.
1. Rosemary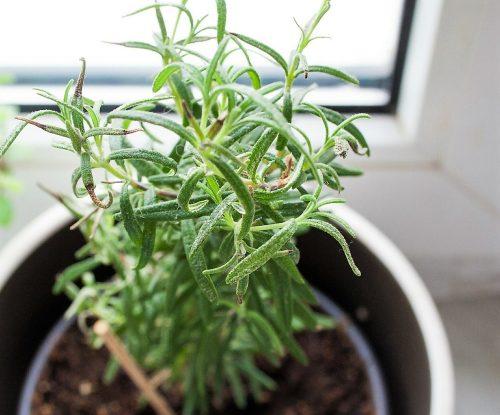 Known for its strong aromatic properties, rosemary is perfect as a finishing touch to meat dishes such as grilled lamb, fish and wild game. It also complements roasted potatoes, beans and sauteed mushrooms.  This plant is known to very hardy and is a "survivor" in all climates. Nevertheless, do remember to keep your pot under full sun to avoid the plant from being infected with white powdery mildew caused by airborne fungus.
The French swears by Rosemary and believes that when applied externally in the form of an infused oil or salve, will help protect the skin and slow down tissue ageing. Rosemary essential oils are very popular too, thanks to its bevvy of benefits including providing relief from indigestion, anxiety, headache, joint pain, cold and flu. What more, if you're into French cuisine or Italian cooking, rosemary is key to making your dishes ten times tastier.
With you growing your own rosemary, you have the option to distil your own essential oil at home. Alternatively, you can utilise extra rosemary by infusing it in a carrier oil such as safflower and sunflower oil in a clean glass jar. Let it sit for a month or so and voila, you will have a relaxing, therapeutic oil to sprinkle into your bath water or on your pillow.
Read more: 7 indoor plants that will make your home healthier
2. Thai basil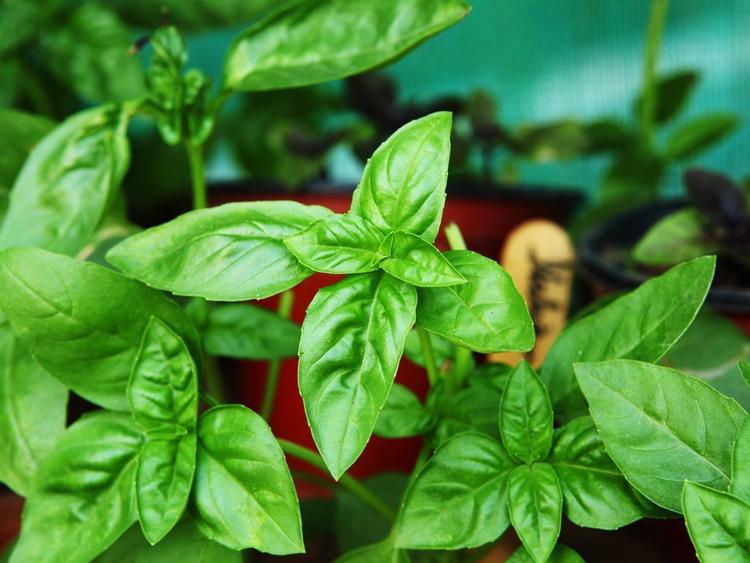 A popular culinary herb, especially in Southeast Asia, Thai Basil (not to be confused with sweet basil) is most commonly used to enhance the flavour to soups, tomato sauce, curries and Asian salads. This herb thrives only in very warm weathers, so hurrah to Malaysia's tropical climate, eh.
Unbeknownst to many, Thai basil also boasts anti-bacterial and anti-viral properties that may help fight against diseases and boost your immune system. Hence why the old folks swear by its healing properties and champion Thai basil's use as medicinal herbs. One can whip up a DIY concoction by boiling a handful of basil leaves in some water over the stove. Strain the remaining liquid and sip your basil tea twice or thrice daily to speed up recovery.
Now you know what to do the next time you are hit with the sniffles!
3. Coriander
Also known as the Chinese parsley, coriander is a great plant for newbie gardeners. Being a care-free herb, it is fast-growing and quite possibly the easiest herb to plant. You might have even seen your own mom putting aside the stems of some leftover coriander in a jar filled with water and letting it breathe by the windowsill for a couple of days before transplanting it into a pot filled with drained soil.
Every Malaysian child is sure to have seen this leaf garnishing their favourite foods such as porridge, steam fish and curries growing up. Coriander is also a staple in salads, either as garnishing or to make a salad dressing, usually blended with lime juice, honey, avocado and balsamic vinegar or olive oil. This yummy and refreshing dressing could even motivate you to eat more greens. Give it a try and say hello to a healthier you.
Besides that, research has proven that coriander's antifungal and antioxidant properties are wonderful for treating skin conditions such as eczema and fungal infections. Similarly, freshly ground coriander leaves mixed with aloe vera are fantastic for treating acne or pimples. That's reason enough to grow this plant stat!
Read more: How to keep herb plants fresher for longer
4. Mint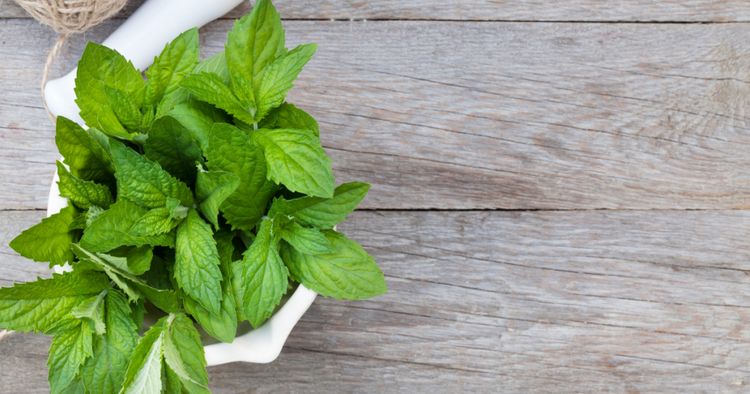 Growing mint in your kitchen garden is relatively easy. Just remember to water the plant regularly. With its refreshing, sweet mellow flavour accentuated with hints of lemon, it is no wonder why the mint family is so popular and is used as a garnishing in salads or to jazz up hot tea. This plant also completes many a Peranakan dish, including Assam Laksa, Nasi Ulam and Nyonya curries.
Moreover, having some ready-to-pluck mint leaves within easy reach allows you to show off that host or hostess skills. Mint is the perfect companion to jazz up popular cocktails. mocktails and even punch, all which surely impress your dinner guests. That's not all, the mint family is also known for their herbal remedies.
For generations, mint leaves have been prized for its ability in soothing indigestion and motion sickness, among its many other wonders. Now you know why many local food establishments include the mint family in their appetisers and why balm solutions are usually mint based. It's time you add fresh element to your home garden!
5. Dill
Fresh or dried, dill is a crowd favourite for its strong, distinctive taste with bitter undertones. Usually added to yoghurt sauces, seafood dishes, soups, stews and salad, this plant which is a member of the parsley family is also used as garnishing.
This sun-loving, flavourful herb has very long roots. Hence, you won't have to worry about watering it regularly once the plant has grown nicely. Nevertheless, remember to plant in a deep pot as its long tap roots require quite a bit of room. Try growing fresh here.
Research shows that dill leaf extract has anticonvulsant effects, which may help treat epilepsy. Dill weed is a great source of calcium, iron, and is antioxidant-rich. Its flavonoids provide anti-inflammatory and antiviral properties. Some of its benefits include subduing menstrual cramps, lowering cholesterol and reducing depression.
Read more: Malaysian home garden ideas to inspire your space
6. Pandan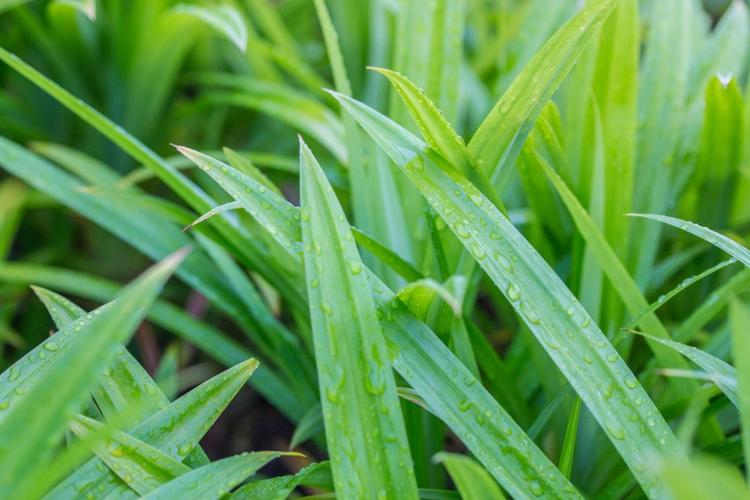 Predominantly known as a must-have plant in every Malaysian backyard, this fragrant and aromatic herb adds a perfect touch to desserts, especially bubur cha cha and as a flavouring in local cakes and cookies. Pandan leaves are also used to wrap savoury foods, such as chicken or sticky rice before steaming them.
In South East Asian households, it is a common sight to see the green leaves bundled together in refrigerators as a deodoriser and natural room fragrance, or knotted prettily as a car freshener. When steeped in water to make a tea, pandan is also great for combating stomach cramps, lowering blood pressure and alleviating fevers.
Being a tropical plant, pandan thrives in high humidity. This plant grows as high as 15 feet tall when planted outdoors in a garden. When planting it in a pot, make sure the pot is deep enough for sufficient root growth and wide enough to support its long leaves.
7. Curry leaves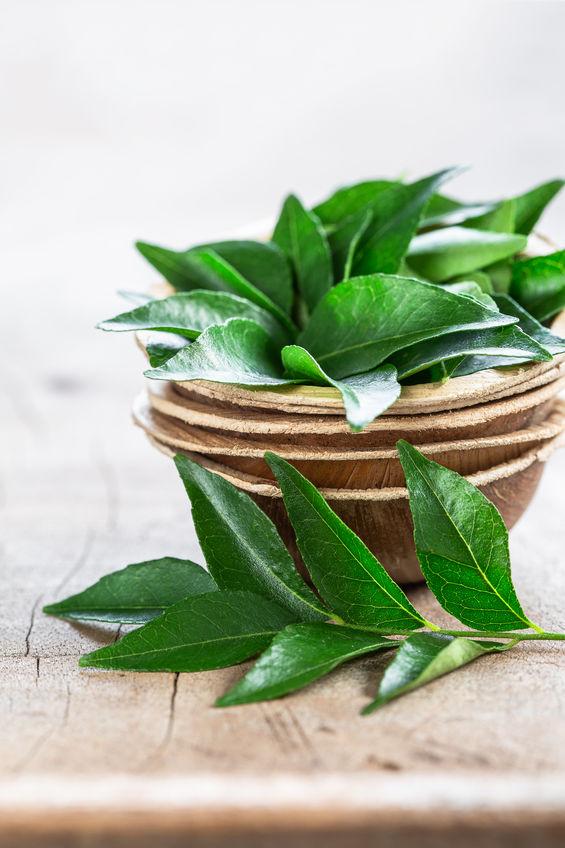 A staple ingredient in Indian dishes, this aromatic herb imparts a distinctive fragrance and enhancement to your food. Well-loved by all Malaysians, the curry leaves are not just a flavour-enhancing herb, they're also the key ingredient to making curry.
Aside from their moreish taste, they also come with a whole host of health benefits like relieve morning sickness, heal wounds and reduce stress.
This hardy plant is native to India but you can find it growing in most tropical countries and they thrive in warm climates – perfect to grow in Malaysia. Like the rest, the curry plant is easy to grow and you can grow it either from cuttings or seeds. Plant it in a pot with good drainage and potting mix, and place it in a sunny spot like your balcony. Make sure to keep the soil moist (but not wet) by watering it regularly. Once they're grown, replant it in a bigger pot or if you have the garden space, replant it in the ground.
8. Lemongrass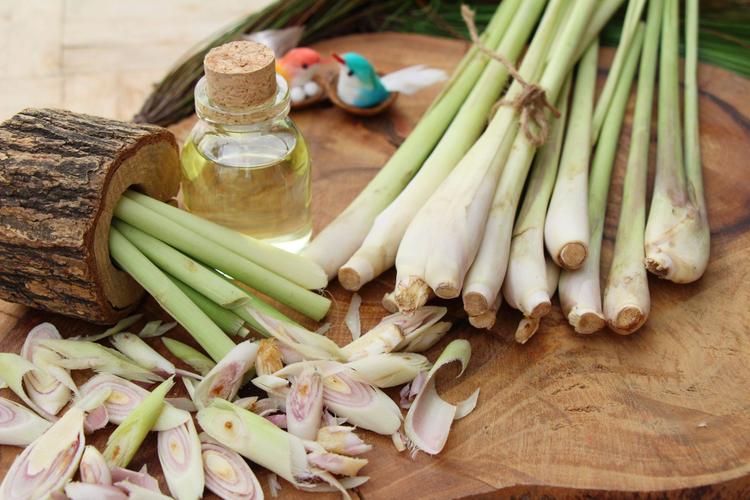 Love adding lemongrass in your dish? Then you should grow this aromatic herb so that you can have an endless supply of lemongrass at your disposal. What more, lemongrass is another easy herb to grow and you don't have to have a great green thumb to be successful.
One of the simplest methods is to propagate it. If you have any leftover lemongrass, trim the top of the plant and peel away anything that looks dead before placing them in a glass of shallow water. Place it near a sunny window and you'll see roots forming at the bottom of the stalk after a week. Wait for the roots to mature before transferring it to a pot of all-purpose soil mix. Put it in a sunny spot and water regularly.
When harvesting, use a hand trowel to remove individual stalks and roots from the clump. Get rid of the outer leaves to reveal the tender white stalks, which is the one that you'll be using for drinks or dishes.
Read more: How to grow Crab Claw herb (Peperomia Pellucida) and its health benefits
How to keep herbs fresh?
Whether they're served as the finishing touches to a dish or used to enhance its taste, everyone can agree that no meal is complete without fresh herbs. But keeping your herbs fresh poses a new challenge. Most herbs have a short shelf life and tend to turn brown after just a couple of days. External factors like moisture, oxygen, temperature, bacteria, and lighting can also make your herbs wilt, look limp, and dry out. 
Thankfully, these problems can be easily solved. It's only a matter of understanding the type of herbs you're dealing with and finding out the best storage methods to keep them fresh. 
What are tender herbs and hardy herbs? 
First, you need to differentiate whether the herb you have in hand is tender or hardy. Tender herbs have softer stems and are usually used as a garnish to preserve their smell and colour. On the other hand, there are hardy herbs that can withstand long cooking times. These herbs tend to give out a strong, fragrant aroma to a dish through extended cooking. Take a look at the table below to find out which herbs fall into those categories: 
| | |
| --- | --- |
| Hardy | Tender |
| Rosemary | Parsley |
| Thyme | Cilantro |
| Sage | Dill |
| Chives | Mint |
How to keep basil fresh?
Surprised that you didn't see the name basil in the list above? You're not alone. When it comes to herbs, basil has to be treated a little differently from those two groups. But worry not as basil is one of the easiest herbs to store. Just treat it like the bouquet you received. Here's how: 
Step 1: Trim the stems.
Step 2: Place it in a jar of water.
Step 3: Cover the green leaves with an overturned plastic bag to create a "greenhouse environment".
That's it! No more settling for less-than-stellar basil in your cooking. 
Tip: Basil thrives at room temperature, so don't toss it into the fridge like the other herbs, or it will wilt quickly.
How to keep parsley, cilantro, dill and mint fresh?
Similar to how you would store basil, start by chopping off an inch of the stems before rinsing them with cold water (or use a salad spinner if you have one). Dry the herbs on a clean towel. Then, move them to a jar with half-filled water. Cover your herbs with an overturned plastic bag and store them in the refrigerator.
How to keep rosemary, thyme, sage and chives fresh? 
Unlike the aforementioned herbs, you need to handle hardy herbs a little differently. First, arrange them lengthwise on a paper towel. Then, wrap them up and keep them in a plastic bag or a container. Pop it in the refrigerator and you're set. Remember to wash them before use. 
Disclaimer: The information is provided for general information only. iProperty.com Malaysia Sdn Bhd makes no representations or warranties in relation to the information, including but not limited to any representation or warranty as to the fitness for any particular purpose of the information to the fullest extent permitted by law. While every effort has been made to ensure that the information provided in this article is accurate, reliable, and complete as of the time of writing, the information provided in this article should not be relied upon to make any financial, investment, real estate or legal decisions. Additionally, the information should not substitute advice from a trained professional who can take into account your personal facts and circumstances, and we accept no liability if you use the information to form decisions.